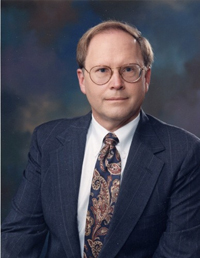 The Fight Over Medicare and Social Security: Aging Boomers, AARP and America's Future
FREDERICK R. LYNCH
WEDNESDAY, SEPTEMBER 26, 2012
By selecting Paul Ryan (R-Wisconsin) as his running mate, GOP Presidential candidate Mitt Romney catapulted Ryan's well-known Congressional reform agendas for Medicare and Social Security into the forefront of the 2012 elections—for the first time in history. Two of most unstudied, yet potentially powerful, actors in this political drama are AARP, the powerful yet largely unstudied 37-million member insurance giant/senior lobby, and 78 million members of the baby boom generation (born 1946-1964), many of whom are moving towards and retirement and old age without pensions or sufficient savings.

How are boomers and AARP responding politically to proposals to change these heretofore "untouchable" entitlements? Will anxious, aging boomers unite to become the long-slumbering, much-feared giant of "senior power"? Or will they remain fragmented by class, "culture wars" and other divisions? Can the allegedly non-partisan AARP win aging boomers' hearts, minds, and memberships by mounting a vigorous defense of Medicare and Social Security? Finally, what are the implications of this entitlement reform battle for the underlying inter-generational social contract and the nation's sense of E Pluribus Unum?

CMC sociologist Frederick R. Lynch will discuss these and other related issues based on research drawn from his book One Nation Under AARP: The Fight Over Medicare and Social Security and America's Future (2011) and his New York Times essay "How AARP Can Get Its Groove Back." Professor Lynch is the author of two other books, Invisible Victims: White Males and the Crisis of Affirmative Action (1991) and The Diversity Machine (1997; 2001 ) as well as dozens of professional and general audience articles and book chapters, most recently, "The Politics of Aging Boomers" (in Robert Hudson's The New Politics of Old Age Policy (2005)). He has been interviewed by most major newspapers and by ABC's "World News Tonight," CBS News' "48 Hours," "Donahue," "Oprah," CNN "Headline News," ABC "World News Tonight," "The Kudlow Report," National Public Radio and approximately 150 other radio interview programs. He has been profiled in Forbes Magazine, The Chicago Tribune and The Baltimore Sun and the journal Management Review.