Athenaeum Location
Print Newsletter
October 1, 2012
Vol. 28, No. 02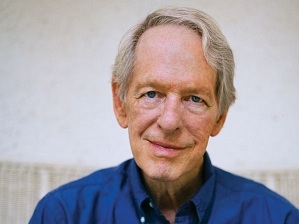 2012 Ricardo J. Quinones Distinguished Lecturer
History, Biography, and Human Agency
ROBERT MASSIE III
MONDAY, OCTOBER 1, 2012
With more than six million books sold worldwide, Robert K. Massie is widely regarded as the foremost expert on the Russian royal family. He is also a respected authority on World War I military history and is a past president of the Author's Guild.

Massie studied American history at Yale University and modern European history at Oxford University as a Rhodes Scholar. Massie worked as a journalist for Newsweek from 1959-1962 before taking a position at the Saturday Evening Post.

His first book Nicholas and Alexandra, a biography of the last Tsar of Russia, Nicholas II, and his wife, Alexandra of Hesse, remained on the New York Times Bestseller List for 46 weeks, was translated into seventeen languages, and made into a film nominated for nine Academy Awards. Over six million copies of this book have been sold around the world.

In 1981, Massie was awarded a Pulitzer Prize for his biography of Peter the Great. This book inspired a 1986 NBC mini-series that won three Emmy Awards, His most recent book, Catherine the Great: Portrait of a Woman, was published in November 2011 and has been awarded the Andrew Carnegie Medal for Excellence in Non-Fiction by the American Library Association.

Robert Massie is this year's Ricardo J. Quinones Distinguished Lecturer and his campus visit is sponsored by the Gould Center for Humanistic Studies.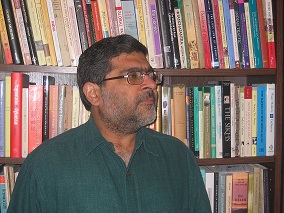 Gandhi, the Politics of Visual Representation, and the Art of Dying
VINAY LAL
TUESDAY, OCTOBER 2, 2012
There is but no question that Mohandas Gandhi remains, more than six decades after his assassination, the most iconic figure of modern India. A distinct and complex iconography began to develop around his figure in his own lifetime. He was one of the most widely photographed men of his time; an entire industry of nationalist prints extolled his life; and statues of his abound throughout India and, increasingly, the rest of the world. Gandhi has been a blessing to cartoonists; and nearly every major Indian artist of consequence, from M. F. Husain and Ramkinkar Baij to Ghulam Muhammad Sheikh and Atul Dodiya, over the course of the last half-century has engaged with Gandhi in his or her work. In this talk, Professor Lal will examine the life and work of Gandhi in the light of various forms of visual representation and suggest what kind of insights we might be able to derive from a study of these images. After offering an overview of the visual practices that have informed representations of Gandhi, he will provide a more extended analysis of 'the sartorial Gandhi' and, especially, 'the martyred Gandhi'. And, in conclusion, as appropriate for a talk delivered on Gandhi's birthday, what we may surmise from his life and visual representations of his assassination about the art of dying.

Vinay Lal earned his Ph.D. with Distinction from the University of Chicago in 1992 after undergraduate and master's degrees in literature and philosophy from Johns Hopkins University. He has taught history at the University of California, Los Angeles (UCLA) since 1993 and most recently was Professor of History at University of Delhi (2010-11). His dozen books include Deewaar: The Footpath, the City, and the Angry Young Man (HarperCollins, 2011); Political Hinduism: The Religious Imagination in Public Spheres (ed., Oxford, 2009); The Future of Knowledge and Culture: A Dictionary for the Twenty-first Century, co-edited with Ashis Nandy (Viking Penuin, 2005); Of Cricket, Guinness and Gandhi: Essays on Indian History and Culture (Penguin, 2005); The History of History: Politics and Scholarship in Modern India (Oxford, 2003); and Empire of Knowledge: Culture and Plurality in the Global Economy (Pluto Press, 2002). He has recently completed a two-volume anthology on the idea of the city in modern India for Oxford UP and is on the verge of finishing two books on Gandhi. His work has been translated into Hindi, Urdu, Kannada, French, German, Spanish, Finnish, Korean, and Persian. He is also honored to have been profiled at some length in David Horowitz's book, The Professors: The 101 Most Dangerous Academics in America (2007).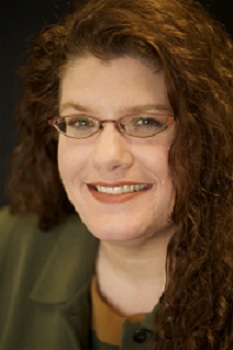 Stories from the Frontlines: the War on Women, Fact or Myth?
LISA MAATZ
WEDNESDAY, OCTOBER 3, 2012
The idea of a "War on Women" has been much in the headlines in 2012. But is this hype or reality, and how will it affect the Fall 2012 elections? Join Lisa Maatz, the Director of Public Policy and Government Relations at the American Association of University Women (AAUW) for a stimulating discussion about the gender gap and the role it is playing in both policy making and campaigning.

Lisa Maatz graduated Phi Beta Kappa from Ohio University before going on to pursue two master's degrees from Ohio State. Her grassroots advocacy career began when she was the executive director of Turning Point, a battered women's program recognized for excellence by the Ohio Supreme Court.

While serving as the top policy advisor for AAUW, Maatz spent 16 months serving concurrently as the interim director of the AAUW Legal Advocacy Fund working to advance opportunities for women and girls. She did similar work for the NOW Legal Defense and Education Fund and the Older Women's League and was a legislative aide to U.S. Rep. Carolyn Maloney (D-NY).

Maatz is recipient of the Information Network's Young Woman of Achievement Award (she now serves on that organization's Advisory Council) and the Mentor Award from the Public Leadership Education Network. She also holds an adjunct appointment with the Women and Politics Institute at American University, was a congressional fellow for the Women's Research & Education Institute, and has received a mayoral appointment to the Washington, D.C., Commission on Women.

Maatz's visit to CMC is co-sponsored by the Berger Institute for Work, Family and Children and the Athenaeum.
Reinventing Bach
PAUL ELIE
THURSDAY, OCTOBER 4, 2012
LECTURE: 6:45 p.m. PARENTS DINING ROOM
Paul Elie is a Senior Research Fellow with Georgetown University's Berkley Center for Religion, Peace, and World Affairs and the Director of the American Pilgrimage Project, a university partnership with StoryCorps which is based in the Berkley Center. His work deals primarily with the ways religious ideas are given expression in literature, the arts, music, and culture in the broadest sense.

Elie is the author of two books. His first work is called The Life You Save May Be Your Own: An American Pilgrimage, published in 2003. It was nominated for a National Book Critics Circle Award and won a PEN/Martha Albrand Award for First Nonfiction. His newest work, Reinventing Bach (2012), traces the fascinating relationship between Bach interpreters and new recording technologies, telling the story of how musicians of genius have made Bach's music new in our time.

Elie has also authored essays and articles for The Atlantic, The New York Times, Commonweal, and other periodicals. He is also the moderator of the Georgetown's Faith & Culture Lecture Series, a series of public conversations about the interaction of religion, art, literature, and society.


Paul Elie's Athenaeum talk is sponsored by the Gould Center for Humanistic Studies and will be held in Parent's Dining Room.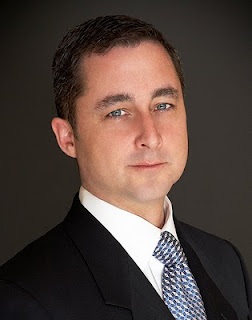 Murder, Mystery and Egon Schiele's Dead City
RAYMOND DOWD
MONDAY, OCTOBER 8, 2012
LUNCHEON 11:30 a.m.; LECTURE 12:00 p.m.
U.S. Museums are full of objects shrouded in murder and mystery. New York attorney Raymond Dowd will take you on a visually-exciting tour of one of history's great puzzles.

In 1998, Manhattan District Attorney Robert Morgenthau seized Egon Schiele's Dead City and Portrait of Wally at the Museum of Modern Art, creating a scandal that changed the legal landscape of Europe and the United States for victims of Nazi persecution and their survivors. Dowd represents the heirs of Fritz Grünbaum, a Jewish cabaret performer murdered in the Dachau Concentration Camp. Fritz's wife Lily died in the Minsk Death Camp during World War II. Grünbaum's art collection surfaced in Switzerland in 1956 under disputed circumstances, and in the first Holocaust-era art recovery trial in U.S. history, Bakalar v. Vavra, the District Court found that passing the artwork through Switzerland gave it clean title. The decision was subsequently vacated by the Second Circuit and remanded for a new trial.

Bakalar v. Vavra, a case that remains undecided, has tremendous implications for the art restitution field. Those who opposed the return of the Schiele picture used an array of defenses. This included the choice of law (they argued for Swiss law from the 1950s, rather than Austrian or United States law). They attempted to prevent the admission of evidence, including an expert report about the history of the Grünbaums and the picture. They argued that Grünbaum's heirs should have done more right after the war to pursue the art (laches). These "technical defenses" go to the heart of the restitution field and raise questions that apply more broadly to other collectors, museums, and national governments.

Dowd's talk is part of a series on museums and leadership. What are the ethical responsibilities of museum officials and how do museum leaders respond to legal challenges, such as those presented by Holocaust era restitution cases?

Raymond J. Dowd is the author of Copyright Litigation Handbook (West 5th Ed. 2010) and authors the Copyright Litigation Blog. He is a national officer of the Federal Bar Association, partner in the law firm of Dunnington Bartholow & Miller LLP in New York City and a graduate of Manhattan College (B.A. International Studies cum laude 1986) and Fordham Law School (1991). He speaks fluent French and Italian. Mr. Dowd is a member of Dunnington's corporate, intellectual property, litigation and arbitration and art law practice groups.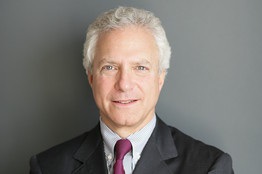 Hangover: The Financial Crisis of 2008 and its Fiscal Consequences
JAMES MILLSTEIN
MONDAY, OCTOBER 8, 2012
Until March 2011, Jim Millstein was the Chief Restructuring Officer at the U.S. Department of the Treasury. In that role, he was responsible for oversight and management of the Department's largest investments in the financial sector. He was the architect of American International Group's (AIG) successful restructuring, described by the Wall Street Journal as the "Super Bowl of Corporate Turnarounds."

From July 2000 to April 2009, Mr. Millstein served as Managing Director and Global Co-Head of Corporate Restructuring at global investment bank Lazard. Millstein managed a leading restructuring practice in Europe, the United States and Asia. He worked extensively on both domestic international issues, including the restructuring of United Auto Worker's contractual relationships with GM, Ford and Chrysler, and Argentina's international bond indebtedness.

Before joining Lazard, Millstein was Partner and Head of the Corporate Restructuring practice at Cleary, Gottlieb, Steen & Hamilton. For 18 years, Millstein represented clients like Disney, Daewoo Corporation, and Pan-American Airlines.

Millstein received a J.D. from Columbia Law School, where he was a Harlan Fiske Stone Scholar. He holds an M.A. in Political Science summa cum laude from the University of California, Berkeley and a B.A. in Politics from Princeton University.

James Millstein's talk at the Athenaeum is sponsored by the Gould Center for Humanistic Studies.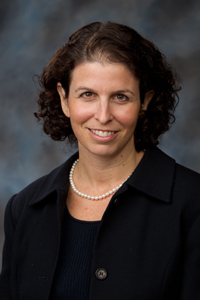 The Intensifying Capitalist Revolutions of Eastern Europe
HILARY APPEL
TUESDAY, OCTOBER 9, 2012
The newly independent countries of the former Soviet Union and Eastern Europe have been among the most enthusiastic adopters of free market reforms. In the 1990s, not only did they adopt most of the policies of the "Washington consensus" advocated by the international financial institutions, such as trade and price deregulation, enterprise privatization, currency convertibility, and monetary stabilization, but they went beyond the Washington consensus to adopt second generation reforms like the flat tax and pension privatization—programs that most conservative parties in Europe and the United States consider too extreme for mainstream democratic politics. While not widely accepted or practiced in the advanced industrialized countries, these bold, if not radical, anti-statist reforms spread throughout Eastern European countries during a short period of time from the mid-1990s to the mid-2000s. What accounts for the adoption of these programs in the region, long after the honeymoon period of anti-Communist revolution ended across the region? What role did the EU, the United States, the IMF and think tanks play in the diffusion of these policies? Professor Appel will shed light upon this phenomenon and seek to account for the momentum behind the continued intensification of free market reform in Eastern Europe.

Hilary Appel is the Podlich Family Professor of Government and George R. Roberts Fellow at Claremont McKenna College. Her research examines the politics behind post-Communist economic reforms, fiscal governance, policies of retrospective justice, and issues of identity and politics in Central Europe, Eastern Europe and Russia. Professor Appel's publications include two authored books: Tax Politics in Eastern Europe: Globalization, Regional Integration and the Democratic Compromise (University of Michigan Press, 2011) and A New Capitalist Order: Privatization and Ideology in Russia and Eastern Europe (University of Pittsburg Press, 2004) and two edited volumes. She has also published scholarly articles on the politics of economic reform in World Politics, Comparative Politics, Comparative Political Studies, Review of International Political Economy, Post-Soviet Affairs, East European Politics and Societies, and others. Professor Appel is a recipient of fellowships and grants from the National Council for Eurasian and East European Research, the Kennan Institute at the Woodrow Wilson International Center for Scholars, the Harriman Institute at Columbia University, the Social Science Research Council, the American Council of Learned Societies, the Fulbright Foundation, and the Institute for the Study of World Politics.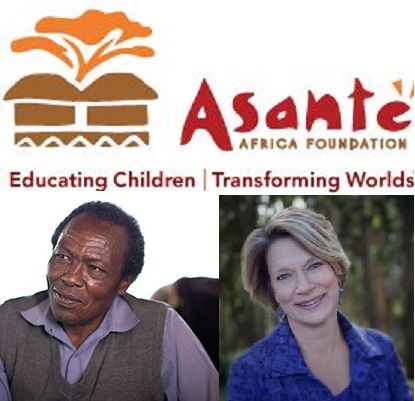 From Kenya to America: Leadership Without Borders - Think Globally, Lead Locally
CHARLES WAIGI
ERNA GRASZ
TYLER MCBRIEN '14
WEDNESDAY, OCTOBER 10, 2012
LUNCHEON 11:30 a.m.; LECTURE 12:00 p.m.
What do a Kenyan tribal elder and former government official and a woman engineer from the corporate world of high tech have in common? – A talent for leadership and a passionate belief that education feeds solutions to all the world's problems.

Meet Charles Waigi, Kenyan dignitary respected globally for his work in advancing education and economic development for his country, and Erna Grasz, Silicon Valley Senior Executive and electrical engineer. They now work together leading Asante Africa Foundation, a non-profit organization focused on leveraging the power of knowledge as a catalyst to help young people create a future where they can live their potential.

These two leaders from vastly different worlds, united by a common purpose, have learned that the keys to successful leadership are more similar than different across the globe, across borders and across cultures. Enjoy their stories, be inspired by their work, and discover how to apply their wisdom to your own work.

Raised and educated in a rural village in Kenya, Charles Waigi studied at Kenya's competitive Mangu High School where during his sophomore year he wrote an essay that earned him a trip to America as Kenya's delegate to the World Youth Forum sponsored by the New York Herald Tribune. This invaluable experience opened his eyes to what lay beyond Kenya's borders and ignited a hunger to see more and do more. Charles returned to America to complete his last year of high school at the Lincoln-Sudbury Regional High near Boston, Massachusetts and went on to receive his Undergraduate degree with Honors in Political Science at Williams College, and a graduate degree in Public and International Affairs at Princeton University.

Charles returned to Kenya and served on the global stage as well as the local one. He began as an Assistant Secretary in the Trade and Economic Division of Kenya's Ministry of Foreign Affairs followed by a long and respected career in the Kenyan Public Service. Charles traveled the world serving on Kenyan delegations to many international conferences and working to enhance Kenya's voice in international economic affairs to propel the country into the international marketplace. After the Ministry of Foreign Affairs, Charles served briefly in the Central Bank of Kenya before moving to Kenya's Industrial and Commercial Development Corporation (ICDC) where he spent 24 fruitful years fostering local economic development via start-up loans for small business owners and joint ventures with large local and international corporations.

Erna Grasz has led organizations, teams and individuals to success in fast paced, high stress, and results orientated environments for over 25 years. She has an established reputation as a strategic leader with demonstrated success in diverse industries, including Medical Device, Defense Research, and Semiconductor Capital Equipment. She has exercised her skills in full management for business functions including: general management; research and product development; business development; operations; sales; and marketing. She has led teams as large as 400 people and as small as 3 people. Most recently, she has transitioned her leadership skills from being a Chief Technology Officer in the Medical Device Market to the Non- Profit world as the CEO of Asante Africa Foundation. She is known as an organizer of chaos and a "turn-around" leader. Other Formal Leadership Roles include: General Manager at Philips Healthcare, San Jose Campus / Vice President of R&D for Tyco Healthcare, Nellcor, Mallinckrodt Division/General Manager, KLA-Tencor/Program Manager, Lawrence Livermore National Laboratory.

Erna is an award-winning speaker with Toastmasters International. She has published numerous articles on leadership, communication skills and project management. She is a certified leadership trainer and career coach with a specific focus on youth, and early and mid- career professions. Her advanced degrees are in Electrical Engineering and Engineering Management from Texas Tech University and Santa Clara University. She also has several executive Leadership and Management Training certificates from Stanford, MIT Sloan, and UCLA.
Strengthening Free Speech or Undercutting Democratic Elections? A Debate on Citizens United
CLAREMONT DEBATE UNION
JESSE BLUMENTHAL '11
ALLISON WESTFAHL KONG '07
ANNA JOSEPH '13
NADEEM FAROOQI '15
WEDNESDAY, OCTOBER 10, 2012
In 2010, the Supreme Court's 5-4 ruling in the decision eliminated restrictions on corporate involvement in electoral politics. The ruling affirmed full political free speech rights for corporations, unions, and other outside groups, allowing them to spend unlimited amounts of money in electoral campaigns. During the current election cycle, hundreds of SuperPACs, independent political action committees created after the outcome of Citizens United, have raised and spent hundreds of millions of dollars on political races, more than four times the amount spent in 2008. There is more speech but much of the information from outside groups and political advertising advertising is negative. Outside group influence may provide the substantive material to tip the balance in the 2012 general election or it might confound, distract, discourage, or irritate voters.

Does the Citizens United ruling appropriately support a fundamental constitutional principle – the doctrine of political free speech? Does it unleash money's influence in electoral politics, corrupting the process and undermining its legitimacy? Hopefully some of these questions will be answered – or at least colorfully discussed – at this Athenaeum event.

The Claremont Colleges Debate Union provides opportunities for national and international parliamentary debating. They participate in approximately 45 tournaments per year. Each year, students compete in tournaments in workshops throughout the United States and in the United Kingdom, Canada, China, Turkey, Croatia, Germany, the Czech Republic, the Netherlands, and Korea. The Debate Union has been notably successful, winning three national debate championships, as well as more than 150 team and individual debate awards in each of the past 5 years.

Each 2-person team will consist of a current student and a CMC/Debate Union alumnus. Arguing in favor of the Citizens United/free speech side are Jesse Blumenthal and Nadeem Farooqi. Arguing against Citizens United and supporting the position that the ruling undermines fair elections are Allison Westfahl and Anna Joseph.

Allison L. Westfahl Kong graduated summa cum laude from Claremont McKenna College in 2007 with a B.A. in mathematics and government. One of the most successful intercollegiate debaters in the United States in the past decade, she also won the Asian Debate Championship in Seoul. Following college, she attended New York University School of Law, where she graduated magna cum laude in 2010. While at NYU, she served as the Senior Articles Editor of the Law Review and was a Furman Academic Scholar. From 2010-2011 she served as law clerk to the Honorable Jed S. Rakoff of the U.S. Court for the Southern District of New York and from 2011-2012 she served as law clerk to the Honorable Robert A. Katzmann of the U.S. Court of Appeals for the Second Circuit. Her article Regulatory Change and Optimal Transition Relief, co-authored with Dean Richard Revesz, was recently published in the Northwestern Law Review. Starting in November 2012, she will join the U.S. Attorney's Office for the Central District of California.

Jesse Blumenthal graduated with honors in 2011 with a B. A. in PPE. He was elected as the student commencement speaker that year. An extraordinarily successful competitive debater, Jesse and his debate partner were ranked among the top 20 teams in the nation for 3 years; he won the US National Debate Championship in 2010. He twice worked on Capitol Hill for then-House Minority Leader John Boehner. He is currently the Public Affairs Manager for the American Enterprise Institute.

Anna Joseph '13 and Nadeem Farooqi '15 will represent the current student membership of the Claremont Colleges Debate Union. Anna and Nadeem are talented debaters and both have qualified for national and international competition against undergraduate, graduate, and professional school students. This year, Nadeem and Anna are scheduled to attend many of the most challenging debate events in the world, including competitions hosted by the University of British Columbia, Oxford, Cambridge, and the US National Championship.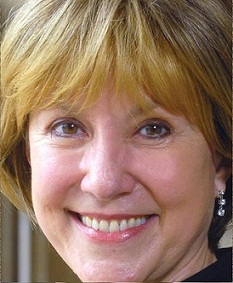 Women in Contemporary Mexican Politics
VICTORIA RODRIGUEZ
THURSDAY, OCTOBER 11, 2012
Victoria Rodriguez pioneered the examination of women in Mexican politics in the United States. She has authored two major books on the increasing importance of women in the political arena, and has stressed their contributions to and role in the democratic transition in Mexico in the 1990s and 2000s. Her most recent work on women appears the Oxford Handbook of Mexican Politics (Oxford University Press, 2012). She served for many years as the Vice Provost and Dean of Graduate Studies at the University of Texas, Austin, which houses one of the leading programs on Latin American Studies, and currently is the Ashbel Smith Professor of Public Affairs.

Prior to joining UT Austin in 1991, she held teaching positions at the University of California, San Diego, and the University of Texas at El Paso. She was also a Research Associate at the University of Cambridge and has served as a consultant for the World Bank. Professor Rodríguez received a bachelor's degree from the Instituto Tecnológico y de Estudios Superiores de Monterrey, Mexico, and a Ph.D. in Political Science from the University of California, Berkeley. Her scholarly work has focused on governance, democratization, and political change in Mexico. In addition to numerous books, articles, and book chapters on Mexican politics and public policy, she is the author of Decentralization in Mexico: From Reforma Municipal to Solidaridad to Nuevo Federalismo (1997). Her current work includes path-breaking research and two books on women in Mexican politics: Women's Participation in Mexican Political Life (1998) and Women in Contemporary Mexican Politics (2003). Her books have also been published in Spanish in revised and updated editions.
MARIAN MINER COOK ATHENAEUM
RECORDING POLICY
It is the policy of the Marian Miner Cook Athenaeum that no lecture, appearance or performance by any speaker or performer at the Athenaeum is to be videotaped, audiotaped, or otherwise recorded and/or broadcast without the prior written permission of the relevant speaker, performer, or other authorized owner of the intellectual property rights to the event.



Anyone requesting permission to record an event is required to submit an "Event Recording Request Form" to Bonnie Snortum, the Director of the Athenaeum, at least 48 hours in advance of the relevant event.



It is understood that the speaker, the performer, the Athenaeum, and any other event sponsor, as appropriate, reserve all intellectual property rights for each Athenaeum event.



If you have any questions regarding this policy, please contact Bonnie Snortum at bsnortum@cmc.edu or at (909) 607-4180.
ATHENAEUM ETIQUETTE
The Athenaeum serves as a gathering place where ideas, inquiry, and fellowship bring students, faculty, staff, other scholars, and nationally prominent speakers together.



Attendance at any event may be limited to persons associated with CMC, to the people who signed up for the dinner, or to the maximum number of people allowed by fire regulations.



On some occasions the speaker may address the group in another forum or the College may set up a video feed to handle an overflow crowd. All programs at the Athenaeum are filmed. Individuals attending should understand that their image might appear on the videotape.



House rules and common courtesy prohibit disruptive actions inside the building during an Athenaeum sponsored program.



Time allowing, there will be a period set aside for questions. Students will have priority during this portion of the program.



Guests are expected to dress appropriately in all dining rooms. Shorts, jeans, and t-shirts are not acceptable at dinner; more casual attire is acceptable for lunch and tea. No bare feet at any time.