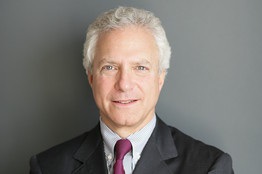 Hangover: The Financial Crisis of 2008 and its Fiscal Consequences
JAMES MILLSTEIN
MONDAY, OCTOBER 8, 2012
Until March 2011, Jim Millstein was the Chief Restructuring Officer at the U.S. Department of the Treasury. In that role, he was responsible for oversight and management of the Department's largest investments in the financial sector. He was the architect of American International Group's (AIG) successful restructuring, described by the Wall Street Journal as the "Super Bowl of Corporate Turnarounds."

From July 2000 to April 2009, Mr. Millstein served as Managing Director and Global Co-Head of Corporate Restructuring at global investment bank Lazard. Millstein managed a leading restructuring practice in Europe, the United States and Asia. He worked extensively on both domestic international issues, including the restructuring of United Auto Worker's contractual relationships with GM, Ford and Chrysler, and Argentina's international bond indebtedness.

Before joining Lazard, Millstein was Partner and Head of the Corporate Restructuring practice at Cleary, Gottlieb, Steen & Hamilton. For 18 years, Millstein represented clients like Disney, Daewoo Corporation, and Pan-American Airlines.

Millstein received a J.D. from Columbia Law School, where he was a Harlan Fiske Stone Scholar. He holds an M.A. in Political Science summa cum laude from the University of California, Berkeley and a B.A. in Politics from Princeton University.

James Millstein's talk at the Athenaeum is sponsored by the Gould Center for Humanistic Studies.