Athenaeum Location
Print Newsletter
October 29, 2012
Vol. 28, No. 04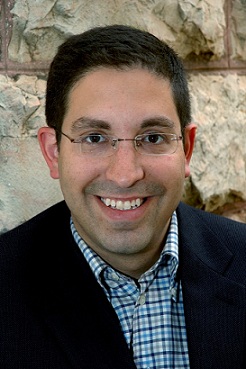 The U.S.-Israel Relationship under Obama and Netanyahu and the Election's Impact on Iran and the Israeli-Palestinian Conflict
GIL HOFFMAN
MONDAY, OCTOBER 29, 2012
LUNCHEON 11:30 a.m.; LECTURE 12:00 p.m. PARENTS DINING ROOM
Gil Hoffman is the chief political correspondent and analyst for The Jerusalem Post. He is responsible for covering the Israeli political arena, diplomatic issues and often travels with the prime minister.

Hoffman, who was raised in Chicago, graduated magna cum laude from Northwestern University's School of Journalism and wrote for the Miami Herald and Arizona Republic before moving to Israel.

He has interviewed Prime Minister Benjamin Netanyahu and former prime ministers Ehud Olmert, Ariel Sharon, Shimon Peres and Ehud Barak, as well as every major figure across the Israeli political spectrum. He is a regular analyst on CNN, BBC and Al-Jazeera.

Called "The most optimistic man in Israel" by Israel Television, Hoffman's writing and TV appearances provide a behind the scenes look at both the intrigue and humor in the Israeli political arena.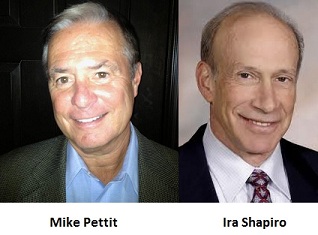 U.S. Political Dysfunction: Will the Elections Change It?
MIKE PETTIT
IRA SHAPIRO
MONDAY, OCTOBER 29, 2012
LUNCHEON 11:30 a.m.; LECTURE 12:00 p.m.
In the continuing Athenaeum series of special pre-election programs, you are welcome to join us in a conversation between Ira Shapiro, former staff member to Democratic Senators and author of The Last Great Senate: Courage and Statesmanship in Times of Crisis (2012) and Mike Pettit, former Administrative Assistant/Chief of Staff to Senator Bob Dole.

Ambassador Ira Shapiro is an international trade lawyer who served as a staff member in the U.S. Senate and the Clinton White House. While in the Senate, Ambassador Shapiro served as Staff Director and Chief Counsel to the Senate Committee on Official Conduct, Counsel to the Majority Leader, Minority Staff Director and Chief Counsel to the Governmental Affairs Committee.

During the Clinton administration, Ambassador Shapiro served as General Counsel to the Office of the U.S. Trade Representative (USTR), and helped complete the North American Free Trade Agreement (NAFTA) and the Uruguay Round, the global trade agreement that created the World Trade Organization and established today's global trade rules. After his departure from government, Ambassador Shapiro played a key role in the successful negotiation of the Framework Convention on Tobacco Control, the first global health treaty done under the auspices of the World Health Organization.

Mike Pettit served as Administrative Assistant and Chief of Staff to U.S. Senator Bob Dole from 1981-1987, and was responsible for legislative and policy initiatives in all subject areas, as well as including developing and drafting legislation, writing speeches, and assisting Senator Dole during debate on the floor of the U.S. Senate.

Pettit played critically important roles in Senator Dole's two presidential campaigns, serving as a senior adviser to the candidate in 1987-1988 and, during the 1995-1996 campaign he assisted in preparation of policy papers, speeches, media strategies and debate preparation. Mr. Pettit established and supervised Senator Dole's Campaign Policy Group on Technology and Innovation and sought advice for the candidate from more than 50 academicians, engineers, lawyers, and public policy specialists in fields such as biotechnology, information technology, telecommunications, intellectual property, federal research and development and technology transfer policies.

Since leaving politics, Mr. Pettit has held senior executive positions in and founded a number of high-tech startups in fields ranging from industry trade groups, pharmaceuticals, and telecommunications.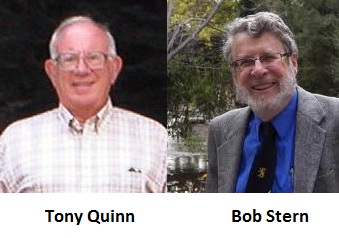 California's Choices: 2012 Ballot Initiatives
BOB STERN
TONY QUINN
MONDAY, OCTOBER 29, 2012
California has the nation's most extensive system of direct democracy, as citizens regularly exercise the power to determine important policy issues by direct popular vote. In this election, Californians will vote on eleven propositions. The proposals would, among other things, raise taxes, ban union and corporate payroll deductions for political contributions, reform the state budget process, abolish the death penalty, and end the state's three-strikes-and-you're out sentencing policy. Two of the state's leading political commentators, Bob Stern and Tony Quinn, will provide expert analysis of these consequential choices.

Bob Stern is the former President of the Center for Governmental Studies, a California think tank focused on political reform. Stern has been called "the godfather of modern political reform in California". He began drafting and analyzing political reform laws as a staff attorney for the California Legislature's Assembly Elections Committee; he then served as the Elections Counsel to the California Secretary of State's office. He has drafted numerous state initiatives, and was a principal drafter of the City of Los Angeles' Ethics and Public Campaign Financing laws in 1990. He is a graduate of Pomona College and Stanford Law.

Tony Quinn is co-editor of the California Target Book, a non-partisan almanac of California politics. Quinn is an authority on California political trends and demographics. He served three years as an assistant to the California Attorney General, is a former director of the Office of Economic Research in the Department of Commerce, and for five years served as a member of the California Fair Political Practices Commission. Dr. Quinn has written extensively on California politics and elections. He holds degrees from Georgetown University, University of Texas, and Claremont Graduate University.

The discussion with Bob Stern and Tony Quinn is sponsored by the Rose Institute for State and Local Government as part of the Athenaeum series focusing on the 2012 Election.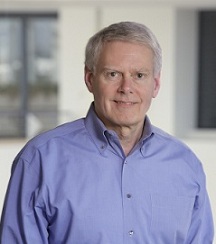 Lunch with a Leader
JAY FLATLEY '74 P'03
TUESDAY, OCTOBER 30, 2012
LUNCHEON 11:30 a.m.; LECTURE 12:00 p.m.
Jay Flatley '74 P'03 was appointed president and C.E.O. of Illumina, Inc. in 1999, and he has taken the company from $1.3 million in sales in 2000 to more than $900 million in 2010. Illumina is a leading provider of integrated solutions that advance the understanding of genetics and health, including disease research and drug development.

Under Flatley's leadership, Illumina has been named multiple times to the Deloitte & Touche "Fast 50" and "Fast 500" lists, as well as to Forbes "25 Fastest-Growing Tech Companies" (2007, 2009 and 2010) and the Fortune 100 "Fastest-Growing Companies" (2010) lists. In 2006, he oversaw the Company's expansion into the whole genome sequencing area with the acquisition of Solexa, and more recently, the expansion into diagnostics and consumer sequencing.

Previously, Flatley served as president and chief executive officer of Molecular Dynamics, later acquired by Amersham Pharmacia Biotech and now a part of GE Healthcare. As a co-founder and member of the board of directors for Molecular Dynamics, he led the company to its initial public offering in 1993. While there, he also helped Molecular Dynamics develop and launch more than 15 major instrumentation systems, including the first capillary-based DNA sequencer.

Flatley received a B.A. in economics from Claremont McKenna College and a B.S. and M.S. (summa cum laude) in industrial engineering from Stanford University. Currently, he is a trustee of the Keck Graduate Institute of Applied Life Sciences, which is a member of The Claremont Colleges.

This luncheon is co-sponsored by the President's Leaders Forum and the Robert Day School of Economics and Finance's Distinguished Speaker Series.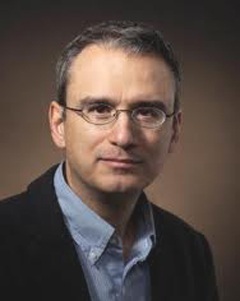 A Jane Austen Education
WILLIAM DERESIEWICZ
TUESDAY, OCTOBER 30, 2012
Bill Deresiewicz is the author of A Jane Austen Education: How Six Novels Taught Me about Love, Friendship, and the Things That Really Matter (2011). He is a contributing writer for The Nation and a contributing editor for The New Republic and The American Scholar, for which he writes the weekly All Points blog on culture and society.

Before becoming a full-time writer, Deresiewicz was an English professor at Yale from 1998-2008, where he taught courses in modern British fiction, the Great Books, Indian fiction, and writing. He is the author of Jane Austen and the Romantic Poets (2004) and of academic articles on George Eliot, Thomas Hardy, and Joseph Conrad. He received his Ph.D. from Columbia University.

Deresiewicz was nominated for National Magazine Awards in 2008, 2009, and 2011 and the National Book Critics Circle's Nona Balakian Citation for Excellence in Reviewing in 2010, 2011, and 2012. David Brooks gave one of his essays a "Sydney" award for magazine writing in 2010. His work, which has been translated into 14 languages, has been anthologized in Best American Nonrequired Reading 2011, The Digital Divide: Writings For and Against Facebook, YouTube, Texting, and the Age of Social Networking (2011), and about 19 college readers.

His essays and reviews have also appeared in The New York Times, Slate, Bookforum, The Chronicle of Higher Education, and The London Review of Books. His current book project is Excellent Sheep: Thinking for Yourself, Inventing Your Life, and Other Things the Ivy League Won't Teach You, which will be published in 2014.

William Deresiewicz's visit to CMC is jointly sponsored by the Center for Writing and Public Discourse, the Andrew W. Mellon foundation, the CMC department of literature, the Kravis Leadership Institute, and the Athenaeum.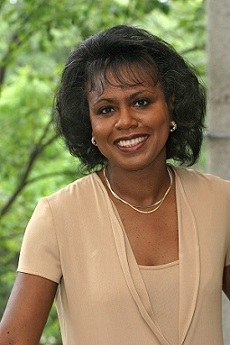 Reimagining Equality
ANITA HILL
WEDNESDAY, OCTOBER 31, 2012
Anita Hill became a national figure in 1991 during the confirmation hearings of U.S. Supreme Court nominee Clarence Thomas. Thomas's confirmation seemed assured until a report of a private interview of Hill by the FBI leaked out to the press. Hill was called to publicly testify and publicly recount how Thomas had made harassing sexual statements when he was her supervisor at the U.S. Department of Education and the Equal Employment Opportunity Commission.

Public interest in Hill's testimony prompted modern public awareness and open discussion of sexual harassment in the workplace. Shortly after the hearings, President George H. W. Bush dropped his opposition to a bill giving harassment victims the right to seek federal damage awards, back pay and reinstatement, and the law was passed by Congress. One year later, private companies had started training programs to deter sexual harassment.

As D.C. Congressional Delegate Eleanor Holmes Norton remarked, before the Clarence Thomas hearings, "Sexual harassment was something women didn't even want to speak about." Norton notes that Hill's testimony contributed to the large number of women elected to Congress in 1992, saying "women clearly went to the polls with the notion in mind that you had to have more women in Congress."

Hill's first book Speaking Truth to Power (1998) dealt with her experience during these hearings. She accepted a position as a visiting scholar at the Institute for the Study of Social Change at U.C. Berkeley in 1997, but soon joined the faculty of Brandeis University.

Over the years, Hill has provided commentary on gender and race issues. In 2005 Hill was selected as a Fletcher Foundation Fellow. She was awarded the Louis P. and Evelyn Smith First Amendment Award Ford Hall Forum in 2008.

Today, Professor Hill is Senior Advisor to the Provost and Professor of Social Policy, Law, and Women's Studies at Brandeis University's Heller School for Social Policy and Management. In 2011, she also took a counsel position with the Civil Rights & Employment Practice group of the plaintiffs' law firm Cohen Milstein Sellers & Toll.

Her latest book, Reimagining Equality: Stories of Gender, Race, and Finding Home (2011) focuses on the sub-prime lending crisis, the resulting "crisis of home" and exposes its deep roots in race and gender inequities, which continue to imperil every American's ability to achieve the American Dream.

Anita Hill's visit to CMC is jointly sponsored by the Kravis Leadership Institute, the Berger Institute for Work, Family and Children, the Robert Day School of Economics and Finance, the Center for Writing and Public Discourse, the Andrew W. Mellon foundation, and the Athenaeum.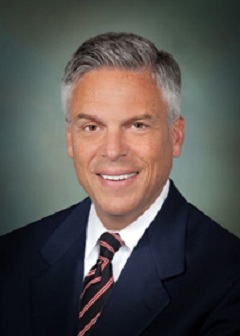 2012 Elections and the Challenges Facing America Today
JON HUNTSMAN, JR.
THURSDAY, NOVEMBER 1, 2012
Jon Huntsman served as Ambassador to China from 2009 thru April, 2011 when he stepped down to run for the 2012 Republican nomination for President. Prior to serving as Ambassador to China, Huntsman was twice elected as Governor of Utah, including in 2008 with a record percent of the vote, including the majority in all 29 counties. As Governor, Huntsman governed with his eye toward maintaining Utah's unparalleled quality of life, continually increasing the state's economic competitiveness and maximizing funding to Utah's public education system.

Huntsman's public service career began as a White House staff assistant to President Ronald Reagan and has since included appointments as Deputy Assistant Secretary of Commerce for Asia, U.S. Ambassador to Singapore and Deputy U.S. Trade Representative. As a U.S. Trade Ambassador, Huntsman negotiated dozens of free trade agreements, trade and investment framework agreements and brokered other bi-lateral and multi-lateral trade agreements for the United States with China, Taiwan, Singapore, Australia, India, Vietnam, West Africa, South Africa and other Asian and African nations. He played a critical role in launching global trade negotiations in Doha, Qatar in November of 2001, guiding the simultaneous accession of China and Taiwan into the World Trade Organization.

He is a founding director of the Pacific Council on International Policy and has served on various boards such as the Brookings Institute Asia Policy Board, the Center for Strategic and International Studies Pacific Forum, the Asia Society in New York and the National Bureau of Asian Research.

During his tenure as Governor, Utah was repeatedly recognized by many prestigious organizations for its dynamism, business climate and quality of life. Perhaps most importantly, Utah was named by the Pew Center as the Best Managed State in America. Even in times of economic hardship, Recognized nationally for his leadership, Huntsman served as chairman of the Western Governors Association and on the Executive Committee of the National Governors Association. He is a graduate of the University of Pennsylvania and has four honorary doctorate degrees.

Jon Huntsman is the fourteenth Pacesetters Fellow to visit Claremont McKenna College. The Pacesetters Fellowship Program is the culmination of the hard work and dedication of alumni from the College's first three graduating classes of 1948, 1949, and 1950 — the Pacesetters. This program attracts distinguished leaders in business, academia, and public affairs to Claremont McKenna College for one-on-one interactions with students.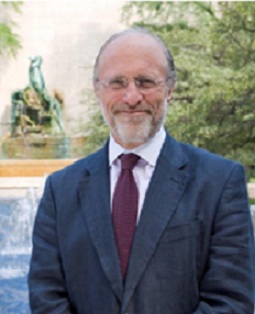 Encyclopedic Museums in the Post-Colonial Present
JAMES CUNO
MONDAY, NOVEMBER 5, 2012
As president and CEO of the J. Paul Getty Trust, James Cuno is responsible for overseeing the four branches of the Getty, museums, research, conservation and foundation, and managing the world's largest arts budget. Cuno previously held posts overseeing the Harvard Art Museums, the Courtauld Institute of Art in London, and the Art Institute in Chicago, among other institutions.

A Fellow of the American Academy of Arts and Sciences, Dr. Cuno is a prolific author and lecturer on museums and cultural policy. Recent works in this sphere include Whose Muse?: Art Museums and the Public Trust (2004), and Museums Matter: In Praise of the Encyclopedic Museum (2011).

Cuno's work at the Getty places him at the center of the international controversy over who "owns" antiquities, which has featured a lively debate among museum officials, archaeologists, and leaders in "source countries" where ancient artifacts are found.

In his book Who Owns Antiquity? Museums and the Battle over Our Ancient Heritage (2006), James Cuno argued that antiquities are the cultural property of humankind, not of the countries that lay exclusive claim to them. Now in his latest book, Whose Culture? The Promise of Museums and the Debate over Antiquities (2012), Cuno assembles preeminent museum directors, curators, and scholars to explain for themselves what's at stake in this struggle--and why the museums' critics couldn't be more wrong.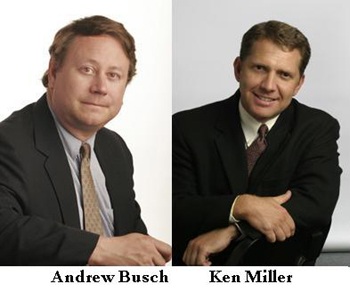 Election Night Commentary
ANDREW BUSCH
KEN MILLER
TUESDAY, NOVEMBER 6, 2012
This election has been called the most important election of our lifetimes. November 6th is election night. Based on simple logic, November 6th will be the most important night in your life.

Come to the Ath to experience the 2012 Election as only CMC can. November 6th will be a night to don your blues and reds, and enjoy a night of lofty political discourse characterized by respect, dignity, and bipartisanship. Just kidding… where are we, Pomona? If you're looking for a night of heckle-filled, biased, and partisan fun, join us at the Ath as we watch history unfold on the big screen.

Commentary from Professors Busch and Miller (and probably from your opinionated friends too) will accompany a live video stream displaying results from the Presidential election as well as congressional and other important races.

Election Night at the Ath is not a night to miss. This year's election night shenanigans will feature a feast of Americana and Patriotism. Chef Dave will be whipping up an All American menu, and some good old apple pie for everyone.

Andrew E. Busch is professor of government and Associate Dean of the Faculty at Claremont McKenna College. He has authored or co-authored ten books on American government and politics, including Epic Journey: The 2008 Elections and American Politics (with James W. Ceaser and John J. Pitney) (2009) and The Constitution on the Campaign Trail: The Surprising Political Career of America's Founding Document (2007). Professor Busch received his B.A. from the University of Colorado and his M.A. and Ph.D. from the University of Virginia.

Ken Miller is an associate professor of government at Claremont McKenna College. Professor Miller received his B.A.from Pomona College and his JD from Harvard Law School. He practiced law at Morrison & Forester, LLP before receiving his Ph.D. from the University of California, Berkeley. He also authored a book entitled Direct Democracy and the Courts (2009). His other publications include "Constraining Populism: The Real Agenda of Initiative Reform" (2001), "The Davis Recall and the Courts" (2004) and The New Political Geography of California (2008). Miller has served recently as a regular commentator on the presidential election for BBC World Service Radio. He has also provided political commentary for NPR, CBC, Financial Times, Los Angeles Times, and the San Francisco Chronicle.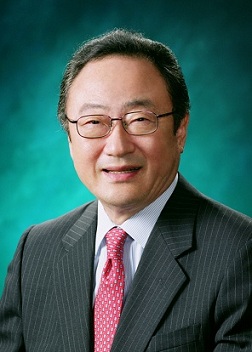 Lunch with a Leader: The Role of Asia in the Global Setting
IL SAKONG
WEDNESDAY, NOVEMBER 7, 2012
LUNCHEON 11:30 a.m.; LECTURE 12:00 p.m.
Dr. Il SaKong chaired, from 2009-2011, the Presidential Committee for the G20 Summit in the Office of the Korean President which consisted of concerned cabinet members and senior Presidential staff, among others.

A former President of the Korea International Trade Association, Dr. SaKong served in the Office of the President as Special Economic Adviser to the President from March 2008 to April 2009. He also chaired the Presidential Council on National Competitiveness from March 2008 to January 2009. The Council is considered to be the flagship of the Lee Myung-bak government.

Dr. SaKong previously served in the government of the Republic of Korea as Minister of Finance (1987-88), Senior Secretary to the President for Economic Affairs (1983-87), Senior Counselor to the Minister of Economic Planning Board (1982) and Senior Economist of the Council on Economic & Scientific Affairs for the President (1979-80).

He is the founder and Chairman of the Institute for Global Economics (IGE), a private non-profit research institute established in 1993 in Seoul.

He has received various honors and prizes, including the Korean government's Order of Civil Service Merit "Blue Stripes" (1990), the Republic of China's Order of the Brilliant Star with Grand Cordon (1987), the Kingdom of Belgium's Order of the Crown (1986), the Korean government's Order of Civil Merit "Moran Medal" (1983), Korea University's Grand Prize for Distinguished Policy Makers (2002), the Outstanding Achievement Award for 2008, AMCHAM Korea (2009), and the Korean Association of Translators & Interpreters' Speaker of the Year (2009).

Dr. SaKong graduated from Seoul National University (1964) and received his MBA (1966) and Ph.D. (1969) from the University of California at Los Angeles.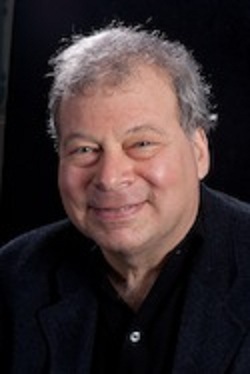 The Poet Reads from His Work
AUGUST KLEINZAHLER
WEDNESDAY, NOVEMBER 7, 2012
August Kleinzahler doesn't like to call himself a poet. He says "most poets are shiftless, no-account fools." Yet Mr. Kleinzahler has been very successful avoiding this stereotype; his work has been described by The New York Times as "a modernist swirl of sex, surrealism, urban life and melancholy with a jazzy beat."

Kleinzahler was born in Jersey City, New Jersey, in 1949, and raised in Fort Lee, New Jersey. After graduating from the University of Victoria, he wrote a music column for the San Diego Reader before starting his career as an author, essayist, and poet. He is the author of ten books of poetry, including: The Strange Hours Travelers Keep (2004), winner of the International Griffin Poetry Prize; Live from the Hong Kong Nile Club: Poems: 1975-1990 (2000); Green Sees Things in Waves (1999); and Red Sauce, Whiskey and Snow (1995). He is also the author of the meditative memoir Cutty, One Rock: Low Characters and Strange Places, Gently Explained (2004).

His reputation as a divisive, opinionated figure was confirmed in 2004 when he wrote a scathing response to Garrison Keillor's poetic taste on his NPR segment in Poetry Magazine. He critiqued Keillor for his persistent selection of only "anecdotal" and "wistful" poems.

Kleinzahler's honors include a fellowship from the Guggenheim Foundation, the Lila Acheson-Reader's Digest Award for Poetry, an Academy Award in Literature from the American Academy of Arts and Letters, a Berlin Prize Fellowship, the Griffin International Poetry Prize, and the post of poet laureate in Fort Lee, New Jersey.

Kleinzahler is a Gould Center Visiting Fellow teaching a special seminar on modern poetry and thought entitled "Speed, Compression, Kablooey: Paris, New York, and the New Poetries."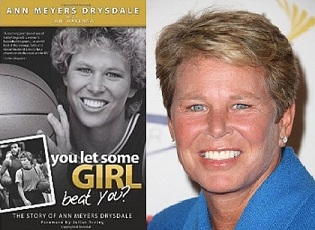 CELEBRATING THE 40TH ANNIVERSARY OF TITLE IX
You Let Some GIRL Beat You?
ANN MEYERS DRYSDALE
THURSDAY, NOVEMBER 8, 2012
Ann Meyers Drysdale has always been a standout player. She became the first player to be part of the US national team while still in high school. She matriculated to UCLA, making her the first female athlete to receive a Division I scholarship and one of the first beneficiaries of Title IX. A four-time all-American, her No. 15 basketball jersey was one of the first four retired by UCLA. She was the 1978 Broderick Award Winner, recognizing the best collegiate player in the U.S.

She took the first ever US Women's Basketball Team to the Olympic Games in 1976 and helped them bring home a Silver Medal. In 1980 she became the only woman ever to sign a free-agent contract with an NBA franchise, participating in three-day tryouts with the Indiana Pacers. She became a color analyst for the Pacers, making her the first woman to do game analysis for the team.

Drysdale was the first player drafted by the Women's Professional Basketball League (WPBL) in 1978 to the New Jersey Gems. Playing for the Gems, she was the WPBL Co-MVP for the 1979–1980. She entered the inaugural Women Superstars competition in 1979, finishing fourth, but then went on to win the next three consecutive years: 1980, 1981, and 1982.

She has been inducted into the International Women's Sports Hall of Fame, the Naismith Memorial Basketball Hall of Fame, and the Women's Basketball Hall of Fame. She is one of only three United States citizens honored in the FIBA Hall of Fame. In 2001, Meyers was honored as a Wooden All-Time All-American by the Wooden Award. In 2003, she was a NCAA Silver Anniversary Awards recipient.

She served as a sports analyst for ESPN, CBS, and NBC for 26 years and has been the women's basketball analyst at the Summer Olympics since the NBC's coverage of the 2000 Sydney Olympics.

Today Drysdale continues to break through barriers. She currently works with the Phoenix Suns as the only female vice president in the NBA, and as president of the WNBA's Phoenix Mercury, which has won two WNBA Championships since she took over four years ago. Her memoir, You Let Some GIRL Beat You? was published this year.

Ann Meyers Drysdale's campus visit is generously supported by CMS Athletics, the Kravis Leadership Institute, the Robert Day School of Economics and Finance, the Berger Institute for Work, Family and Children, the Center for Human Rights Leadership, and the Athenaeum.
MARIAN MINER COOK ATHENAEUM
RECORDING POLICY
It is the policy of the Marian Miner Cook Athenaeum that no lecture, appearance or performance by any speaker or performer at the Athenaeum is to be videotaped, audiotaped, or otherwise recorded and/or broadcast without the prior written permission of the relevant speaker, performer, or other authorized owner of the intellectual property rights to the event.



Anyone requesting permission to record an event is required to submit an "Event Recording Request Form" to Bonnie Snortum, the Director of the Athenaeum, at least 48 hours in advance of the relevant event.



It is understood that the speaker, the performer, the Athenaeum, and any other event sponsor, as appropriate, reserve all intellectual property rights for each Athenaeum event.



If you have any questions regarding this policy, please contact Bonnie Snortum at bsnortum@cmc.edu or at (909) 607-4180.
ATHENAEUM ETIQUETTE
The Athenaeum serves as a gathering place where ideas, inquiry, and fellowship bring students, faculty, staff, other scholars, and nationally prominent speakers together.



Attendance at any event may be limited to persons associated with CMC, to the people who signed up for the dinner, or to the maximum number of people allowed by fire regulations.



On some occasions the speaker may address the group in another forum or the College may set up a video feed to handle an overflow crowd. All programs at the Athenaeum are filmed. Individuals attending should understand that their image might appear on the videotape.



House rules and common courtesy prohibit disruptive actions inside the building during an Athenaeum sponsored program.



Time allowing, there will be a period set aside for questions. Students will have priority during this portion of the program.



Guests are expected to dress appropriately in all dining rooms. Shorts, jeans, and t-shirts are not acceptable at dinner; more casual attire is acceptable for lunch and tea. No bare feet at any time.