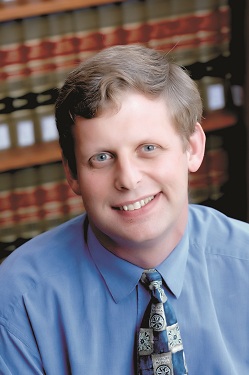 Mechanisms of the Slippery Slope
EUGENE VOLOKH
TUESDAY, NOVEMBER 27, 2012
Slippery slope arguments -- we've all made some, and we've all pooh-poohed others. Liberals, conservatives, and libertarians all make them, though in different fields, whether free speech, privacy, abortion, euthanasia, gun control, same-sex marriage, or many others. Do these arguments make sense, and, if so, when? How can we evaluate them better, and make them more effectively? Professor Volokh, author of "The Mechanisms of the Slippery Slope," 116 Harv. L. Rev. 1026 (2003),
http://www.law.ucla.edu/volokh/slipperyshorter.pdf
will address these questions, and more, in his Athenaeum lecture.
Eugene Volokh is the author of the textbooks
The First Amendment and Related Statutes
(4th ed. 2011),
The Religion Clauses and Related Statutes
(2005), and
Academic Legal Writing
(4th ed. 2010), as well as over 70 law review articles and over 80 op-eds. He is a member of
The American Law Institute
, a member of the
American Heritage Dictionary
Usage Panel, and the founder and coauthor of
The Volokh Conspiracy
, a Weblog that gets about 20,000 visits per weekday. He is among the five most cited under-45 faculty members listed in the
Top 25 Law Faculties in Scholarly Impact, 2005-2009
study, and among the forty most cited faculty members on that list without regard to age. These citation counts refer to citations in law review articles, but his works have also been cited by courts. Six of his law review articles have been cited by opinions of the Supreme Court Justices; twenty-one of his works (mostly articles but also a textbook, an op-ed, and a blog post) have been cited by federal circuit courts; and several others have been cited by district courts or state courts.
Volokh worked for 12 years as a computer programmer, and is still partner in a small software company which sells HP 3000 software that he wrote. He graduated from UCLA with a B.S. in math-computer science at age 15, and has written many articles on computer software. Volokh was born in the USSR; his family emigrated to the U.S. when he was seven years old.