Athenaeum Location
Print Newsletter
January 23, 2013
Vol. 28, No. 07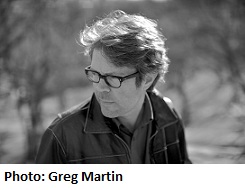 An Evening with the Author
JONATHAN FRANZEN
WEDNESDAY, JANUARY 23, 2013
When
The Corrections
was published in the fall of 2001, Jonathan Franzen was probably better known for his nonfiction than for the two novels he had already published. In an essay he wrote for
Harper's
in 1996,
The Corrections
was an enormous international bestseller, with translations in 35 languages, American hardcover sales of nearly one million copies and nominations for nearly every major book prize in the country – Franzen was awarded the National Book Award for this novel. As if sales and critical acclaim weren't enough to boost his profile, the author found himself in a public relations imbroglio over his conflicted reaction to his book's endorsement by Oprah's Book Club.
Jonathan Franzen's first novel,
The Twenty-Seventh City
(1988), was a reimagination of his hometown, St. Louis, through the eyes of conspirators and terrorists from southern Asia. His second novel,
Strong Motion
(1992), was a thriller-cum-love-story set in the student slums of Boston. Both books displayed Franzen's ability to connect the personal and the political, the emotional and the social, in compelling and richly textured narratives.
After graduating from Swarthmore College in 1981 he studied in Berlin as a Fulbright scholar and later worked in a seismology lab at Harvard. Franzen is also the author of a bestselling collection of essays,
How to Be Alone
(2003) and the memoir
The Discomfort Zone: A Personal History
(2007). He recently published a new English translation of the play
Spring Awakening
(2007) by Frank Wedekind. He has written the New York chapter of Matt Weiland and Sean Wilsey's 2008 collection
State by State: A Panoramic Portrait of America
, inspired by the state guides written for the WPA in the 1930s. His short stories and his essays, including political journalism, have most recently appeared in
The New Yorker, The Best American Essays, The New York Times
, and
The Guardian
. A new collection of his non-fiction,
Farther Away: Essays
, appeared in April 2012.
Franzen's most recent novel is
Freedom
, (Farrar, Straus & Giroux -2010). In August 2010, he was featured on the cover of
TIME
magazine -- only the second time in the last decade that a living writer has been on the cover of this national magazine. Writing in the
New York Times Book Review
, the review's editor, Sam Tanenhaus, declared Franzen's
Freedom
, "a masterpiece of American fiction," and the book debuted at # 1 on the
Times
bestseller list. In September
Freedom
was chosen as Oprah's 64th Book Club pick, and Franzen and Oprah made up with each other on air in December.
Freedom
won the 2011 John Gardner Prize for fiction and the Heartland Prize. It was also chosen as one of the
New York Times
10 Best Books of 2010 and as a finalist for National Book Critics Circle Award and the
Los Angeles Times
Book Prize.
Jonathan Franzen comes to Claremont as part of the President's Distinguished Speaker Series, funded by CMC President Pamela Brooks Gann.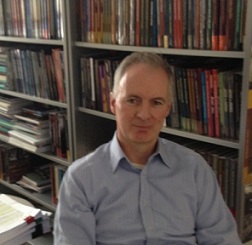 Publishing Academic Research in the Humanities
RAY RYAN
MONDAY, JANUARY 28, 2013
LUNCHEON 11:30 a.m.; LECTURE 12:00 p.m.; PARENTS DINING ROOM
Is there a crisis in academic publishing, particularly in the humanities but also the social sciences? Is the scholarly monograph in jeopardy? What kind of research is valued in scholarly publishing? These are the questions that Ray Ryan will attempt to address from his wide experience as an editor at Cambridge University Press.
Ray Ryan is the Senior Commissioning Editor for English and American Literature at Cambridge University Press. He is the author of
Ireland and Scotland: Literature and Culture, State and Nation, 1966-2000
(Oxford 2002), editor of
Writing in the Irish Republic: Literature, Culture, Politics
(2002), (Macmillan), and with Liam Mcilvanney, co-editor of
Ireland and Scotland: Culture and Society
(Fourcourts, 2005), and
The Good of the Novel
(Faber 2011), which has
received a great deal of attention
in the United States and Europe.
He also founded and edited
Bullán
: an Irish studies Journal, for ten years and received his doctorate from Oxford University.
Dr. Ryan's visit is sponsored by the Gould Center for Humanistic Studies.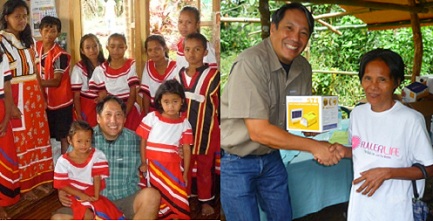 Can Social Business Save the World?
JAIME "JIM" AYALA P'16
MONDAY, JANUARY 28, 2013
Fighting poverty in the Philippines by providing all off-grid villages with sustainable access to solar energy and water purification through an empowerment oriented approach that leverages both market and philanthropic forces are the mission and focus of Jim Ayala's social businesses and philanthropic initiatives. Over 20 million Filipinos live in off-grid households and tens of millions more cope with poor and unreliable power connections. Without sustainable access to energy, these individuals face substantial odds in their progress out of poverty. Further, more than 17 million Filipinos drink unsafe water.

Recently awarded the Ernst & Young Entrepreneur and Social Entrepreneur of the Year—Philippines 2012, Jim has worked on economic development in emerging markets for 28 years in various roles as a social entrepreneur, CEO of a publicly listed company, management consultant, and board member of a number of NGOs. He believes that business and investment capital can help solve urgent social problems, and that working with multiple stakeholders to commercialize social innovations can foster development at the base of the economic pyramid.

Jim earned his M.B.A. with honors in 1988 from Harvard Business School and his B.A. magna cum laude in Economics in 1984 from Princeton University where he currently serves as a Trustee. He began his career at McKinsey & Company, where he worked for 19 years across 29 countries on energy infrastructure and deregulation, industry development, emerging market entry and social responsibility. Later, as President and CEO of Ayala Land (ALI), he oversaw the launch of two new cities (Bonifacio Global City and Nuvali), the expansion of residential portfolios, the development of business process outsourcing campuses, and the opening of new lifestyle shopping complexes. Under his watch ALI increased revenues by 130%, achieved consecutive years of record profits, and invested close to $2 billion in project capital expenditures. As Senior Managing Director of the Ayala Corporation and Trustee of the Ayala Foundation, Jim championed a reorientation towards sustainable development.

Throughout his career, Jim has played leadership roles in a number of civic organizations. Currently, he is Southeast Asia Chairman for the Economic Development Net6work (EDN) of the Young Presidents Organization (YPO), a Trustee of the World Wildlife Fund of the Philippines, the Philippines Tropical Forest Conservation Foundation, and as noted above a Trustee, Princeton University.

Jim is passionate about eco-tourism, and enjoys beach cleanups, mangrove planting, trekking, caving, rappelling, and other forms of adventure travel. He is married and has three children, one of whom, Gabby, is a freshman at CMC. This lecture is the first in the Kravis Leadership Institute's Social Innovation Distinguished Speakers Series.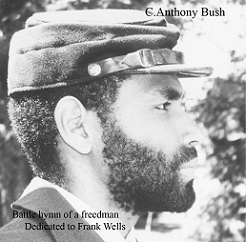 "No one gave African Slaves in the United States their freedom. African American Soldiers in the Union Armed Forces fought and died for the liberty of themselves, their families, their friends, and their country."
Battle Hymn of a Freedman: African-American Soldiers in the Civil War
C. ANTHONY BUSH '76, composer/author, drums
DAVID MURRAY, tenor saxophone
SAMUEL REECE '74, narrator
GREGORY COOKE, director, actor
SISSEL BAKKEN, mezzo-soprano
THORTON HUDSON, JR., piano
TIM BUSH, bass
BOBBY BRADFORD, trumpet
VON BUSH, singer
YARTUMO GBORKORQUELLIE, singer
BOBBIE KYLES-COLES, actor
ANDREW ROBINSON, singer
RICHARD COON, actor
WEDNESDAY, JANUARY 30, 2013
The Origins of Battle Hymn of a Freedman
By C. Anthony Bush, Ph.D.

As a child my father often told me about his family's survival of the Great Depression in Pine Bluff, Arkansas. Father took pride in the fact that his grandfather's pension from the U.S. Civil War provided resources for his grandmother, his mother, and his mother's children to live a good life even in the misery of the Depression. Great Grandfather Franklin was, however, never discussed even though he was the source of silent pride. My father, who was born in 1925, lived with Great Grandfather Franklin until Great Grandfather died. The family practiced oral history. But, my aunt and my father never discussed details of Richard Franklin's life. Great Grandfather Franklin was a source of pride, but a complete mystery. What I did know and what I could feel was the preacher, and the determination, the discipline, and a martial spirit in all his descendants. I did not pry. I let my Grandfather and Great Grandfather rest.

This rest came to an end with the Million Man March in Washington, D.C. Surrounded by hundreds of thousands of African American Men, I was determined to bring their memories to life in me. What kind of men were my paternal grandfather and paternal great grandfathers? In 1996 this question took me to Pine Bluff, Arkansas which was the place of my father's birth. Because I wanted knowledge of my African roots, I began investigating Great Grandfather Richard Franklin who had also lived in Pine Bluff. Still silence and mystery surrounded Richard Franklin.

In the summer of 2011, the fog surrounding Richard Franklin began to clear. In preparation for a family reunion a cousin had the U.S. Civil War Pension Application of Richard Franklin. The application revealed that Richard Franklin was not my Great Grandfather's real name. Richard Franklin was really Frank Wells, who had been a boy soldier during the United States Civil War. Frank Wells was 11 years old when he joined the 2nd Regiment, Light Artillery, Company H, United States Colored Troops. He was a powder boy, and he had been wounded in the U.S. Civil War. After the war and in an act of self-defense, Frank Wells had mortally wounded his white assailant. After fleeing Louisiana, Frank Wells changed his name. The family fell silent for reasons of self-preservation. We were unable to celebrate a man, at the time of the Civil War a boy, who fought to liberate Black People from the bonds of Chattel Slavery!

I felt a powerful need to tell the story of Frank Wells and African American Soldiers in the Civil Wars. I put lyrics to previously written songs and wrote a few new songs. I wrote Frank's story. After researching history, African American Heroes of the Civil War were incorporated into the Musical/Jazzical "Battle Hymn of a Freedman" (2011). This work celebrates African American Soldiers' fight for liberty and celebrates their Christian Faith. The play gives African American Soldiers voices, songs, motives, and emotions as they fought at Fort Pillow, Tennessee; New Market Heights, Virginia; and Richmond, Virginia. The play rests on the silent pride that Frank Wells instilled in his family. This pride was from certain knowledge that "no one gave African Slaves in the United States their freedom. African American Soldiers in the Union Armed Forces fought and died for the liberty of themselves, their families, their friends, and their country."

January 1, 2013 was the 150th Anniversary of the Effective Date of the Emancipation Proclamation. President Lincoln published the Emancipation Proclamation on September 22, 1862, without identifying States in rebellion. Because of the Dred Scott Decision and the success of Confederate Armies, the Emancipation Proclamation resulted in no one being freed, but 220,000 African American Soldiers were recruited. The War was settled through arms, and tens of thousands African Americans died in the War. I am grateful to Claremont McKenna College for celebrating the 150th Anniversary of the Emancipation Proclamation. Students will hear songs, words, and voices of United States Colored Troops in musical Battle Hymn of a Freedman. Grammy Winner and Tenor Saxophonist Dr. David Murray will perform in the play and CMC alumnus Samuel Reece '74 will narrate.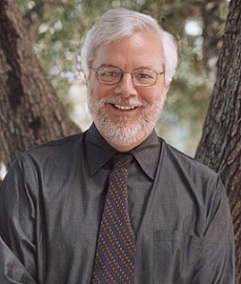 PHI BETA KAPPA VISITING SCHOLAR
Citizenship and Nationality: How Immigration Rules Relate to Different Conceptions of Nationality around the World
JOHN AGNEW
THURSDAY, JANUARY 31, 2013
Foreign immigration is a contentious issue around the world. One way of casting light on why it is more contentious in some countries than in others is to show how immigrant flows connect to various approaches that define nationality and citizenship in both source and destination countries. Professor John Agnew's Athenaeum lecture lays out a framework for understanding immigration "management" and illustrates it with case studies from Italy, South Korea, Mexico and the United States.

John Agnew is Distinguished Professor of Geography and professor of Italian at UCLA, where he received the 2007 Award in Distinguished Teaching. He taught at Syracuse University for 20 years before going to UCLA in 1996.
Agnew's research concerns political geography, international political economy, and European urbanization, with a special emphasis on Italy. He is the coeditor of The Sage Handbook of Geographical Knowledge (2010); Wiley-Blackwell Companion to Human Geography (2003); Landscapes, Identities, and Development (2011); and Contemporary Foundations of Space and Place (2002); and the author or coauthor of Globalization and Sovereignty (Outstanding Academic Title, Choice) (2009); Berlusconi's Italy: Mapping Contemporary Italian Politics (2008); Hegemony: The New Shape of Global Power (Outstanding Academic Title, Choice) (2005); The Geography of the World Economy (1989); and Making Political Geography (2002). He is past president of the Association of American Geographers, recipient of the association's Distinguished Scholarship Award, and a fellow of the Royal Geographical Society.

Founded in 1776, Phi Beta Kappa is the nation's oldest academic honor society. It has chapters at 280 institutions and more than half a million members throughout the country. Its mission is to champion education in the liberal arts and sciences, to recognize academic excellence, and to foster freedom of thought and expression.
PHI BETA KAPPA VISITING SCHOLAR
Rethinking the World Water Problem
JOHN AGNEW
FRIDAY, FEBUARY 1, 2013
LUNCHEON 11:30 a.m.; LECTURE 12:00 p.m.
Access to potable water is frequently said to be the defining world crisis of the twenty-first century. The argument is usually framed in terms of either direct environmental constraints or various totalistic views of how "the political" determines outcomes. There is little or no scope for the agency of practical politics. Many commentators tend to be dismissive of the possibilities of democratic politics to ever resolve "crises" such as those of water provision, in part because of views of scientific expertise that devalue popular participation in decisions about "technical" matters such as water quality and distribution. Such dismissal also has much to do with a more generalized denigration of politics. Politics (the art of political deliberation, negotiation, and compromise) needs defending against its critics and many of its practitioners. Showing how politics is at work around the world in managing water problems and identifying the challenges that water problems pose for politics provides a retort to those who can only envisage inevitable destruction or a totalistic political panacea as the outcomes of "the crisis of the century."

See previous article, Phi Beta Kappa Visiting Scholar.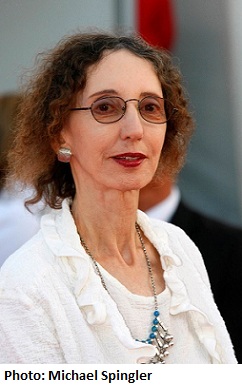 An Evening with Joyce Carol Oates
JOYCE CAROL OATES
MONDAY, FEBRUARY 4, 2013
The author of hundreds of short stories and over 80 novels and essay and poetry collections, Joyce Carol Oates is the Roger S. Berlind Distinguished Professor of the Humanities at Princeton University, where she has taught since 1978, and a member of the American Academy and Institute of Arts and Letters.
Among her numerous awards, Oates is the recipient of a Guggenheim fellowship, the PEN/Malamud Award for Lifetime Achievement in the Short Story, the Common Wealth Award for Distinguished Service in Literature, the Chicago Tribune LiteraryPrize for Lifetime Achievement, the Kenyon Review Award for Literary Achievement, the O. Henry Prize for Continued Achievement in the Short Story, and the National Book Award. Oates was recently honored with the National Book Critics Circle Ivan Sandrof Lifetime Achievement Award. Her most recent books are
Mudwoman: A Novel
(2012);
A Widow's Story: A Memoir
(2011); and
The Corn Maiden and Other Nightmares
(2011).
http://articles.latimes.com/print/2011/feb/13/entertainment/la-ca-joyce-carol-oates-20110213
.
This is a rare and wonderful opportunity to host one of the most distinguished writers of our time, Joyce Carol Oates. Her visit to campus is made possible through the generous support of the President's Distinguished Speaker Series.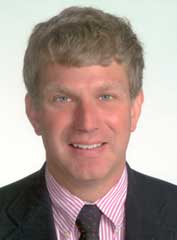 The Strangeness of Greco-Roman Thinking about Foreign Affairs—A Guide to the Eccentric Behavior of Modern States?
JON E. LENDON
WEDNESDAY, FEBRUARY 6, 2013
Jon Lendon earned a B.A. and Ph.D from Yale University, and is currently Professor of History at the University of Virginia. At Yale he was trained to work ambidextrously in Greek and Roman History by the Greek historian and leading public intellectual Donald Kagan (
On the Origins of War and the Preservation of Peace
[Anchor, 1996]) and the distinguished Roman historian Ramsay MacMullen. He is the author of numerous books and scholarly articles, including
Empire of Honour: The Art of Government in the Roman World
(1997);
Soldiers and Ghosts: A History of Battle in Classical Antiquity
(2005); "Xenophon and the Alternative to Realist Foreign Policy:
Cyropaedia
3.1.14-31" (2006); and
Song of Wrath: The Peloponnesian War Begins
(2010).
A Canadian citizen, Lendon was born in Lebanon and grew up in Japan: his Japanese upbringing has made him especially sensitive to issues of status, manners, and honor in history, an awareness that strongly influenced
Song of Wrath
. From the same upbringing comes his sense of the weight of the past upon traditional societies, which is the inspiration for his
Soldiers and Ghosts
.
As an undergraduate in Yale College, he won prizes both for the highest academic standing in the humanities and the best senior thesis; as a graduate student he won the prize for the best dissertation. He has been a John M. Olin Fellow in History, a Junior Fellow, Center for Hellenic Studies (Harvard University), and held Humboldt and Henkel Fellowships at Heidelberg. In 2002 he received the UVA All-University Outstanding Teaching Award. Author of many articles and reviews on Greek and Roman History, he has given over eighty scholarly papers in the U.S. and internationally.
http://www.lmqlit.com/author-display.php?art=J.E.+Lendon.
On Thursday, February 7th, Professor Lendon will deliver the Spring 2013 Harry Carroll Memorial Lecture at Pomona College. Entitled "Monumental Fountains and Rhetorical Education in the Roman Empire", this lecture begins at 4:15 p.m. in Pearsons Hall 101.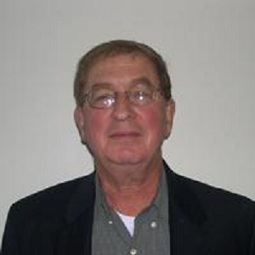 Same Sex Marriage and the Constitution
MURRAY DRY
THURSDAY, FEBRUARY 7, 2013
LUNCHEON 11:30 a.m.; LECTURE 12:00 p.m.
The framers of the American Constitution established a republican form of government and their work guarantees that form to the several states. That form assumes that legislatures will make the laws. And while the federal executive is given a share in lawmaking, judges are limited to the judicial power. However important courts are, their task is to interpret the law, not to make it. It is in the nature of the rule of law that such a distinction is easy to state but difficult to apply. The same-sex marriage controversy presents an instructive and important illustration of the difficulty in reconciling judicial review with republican government. To explore that subject, Professor Dry will consider (1) the arguments for and against same-sex marriage from a legislative prospective and (2) the level of scrutiny that courts should apply to traditional marriage laws.

Murray Dry is the Charles Dana Professor of Political Science at Middlebury College. He assisted his former teacher Herbert J. Storing, editor of The Complete Anti-Federalist (1985), in seeing the work through the (U of Chicago) press. He is the author of Civil Peace and the Quest for Truth: The First Amendment Freedoms in Political Philosophy and American Constitutionalism (2004) and he has written dozens of scholarly articles and essays on American constitutionalism. He is currently completing a book on Same-Sex Marriage and the Constitution. He earned his A.B. A.M and Ph.D degrees at the University of Chicago.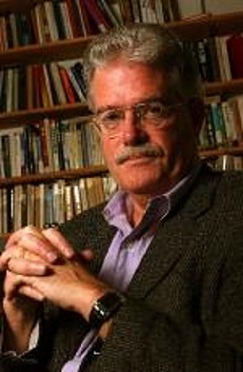 America in the Pacific, From Polk's War to Obama's 'Pivot'
BRUCE CUMINGS
THURSDAY, FEBRUARY 7, 2013
In 2011, President Barack Obama announced a new American foreign policy of a "pivot to Asia." This new strategy involves redirecting the focus of American foreign policy toward the Asia-Pacific region. Despite this new direction for the government, U.S. involvement in Asian-Pacific affairs has spanned over two centuries. Over this time, the U.S. has not only influenced the make-up and direction of that region, but U.S. interactions with Asian-Pacific countries has also dramatically helped to shape America's industrial, technological, military and global rise to power. Drawing stories from his book Dominion from Sea to Sea: Pacific Ascendancy and American Power (2009), which was selected as one of the Atlantic's 25 Best Books of the Year (2009), Professor Cumings will speak on these historical ties between the U.S. and the Asia-Pacific region and the present course of these ties under the Obama administration in his Athenaeum lecture.

Bruce Cumings is the Gustavus F. and Ann M. Swift Distinguished Service Professor in History and the College and chairperson of the Department of History at the University of Chicago. His research and teaching focus on modern Korean history, 20th century international history, U.S.-East Asian relations, East Asian political economy, and American foreign relations. Author of ten books, his first book, The Origins of the Korean War (1981), won the John King Fairbank Book Award of the American Historical Association, and the second volume (2004) of this study won the Quincy Wright Book Award of the International Studies Association. He is the editor of the modern volume of the Cambridge History of Korea (forthcoming), and is a frequent contributor to The London Review of Books, The Nation, Current History, the Bulletin of the Atomic Scientists, and Le Monde Diplomatique.

Professor Cumings was elected to the American Academy of Arts and Sciences in 1999, and is the recipient of fellowships from the Ford Foundation, NEH, the MacArthur Foundation, the Center for Advanced Study at Stanford, and the Abe Fellowship Program of the Social Science Research Council. He was also the principal historical consultant for the Thames Television/PBS 6-hour documentary, Korea: The Unknown War (1988). In 2003 he won the University's award for Excellence in Graduate Teaching, and in 2007 he won the Kim Dae Jung Prize for Scholarly Contributions to Democracy, Human Rights and Peace. He is working on a book on the Northeast Asian political economy.

Bruce Cumings' visit to campus is jointly sponsored by the department of history at CMC and the Athenaeum.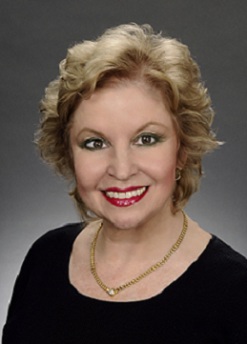 No Stop Signs, No Directions-- Where's the Roadmap from Here?
BETSY BERKHEMER-CREDAIRE
FRIDAY, FEBRUARY 8, 2013
LUNCHEON 11:30 a.m.; LECTURE 12:00 p.m.
A business owner for three decades, Betsy is President of Berkhemer Clayton Inc., retained executive search firm headquartered in downtown Los Angeles, specializing in senior level management searches in corporate communications, brand marketing and finance. Corporate clients include GAP, Mattel, KIA Motors, Ingram Micro, Disney, Toyota, Edison, SoCal Gas Company, The Irvine Company. University clients include USC, UCLA, UC Irvine, Cal-State Northridge, Caltech and University of Michigan. Non-profit clients: City of Hope, American Lung Association of California, Kaiser Permanente, L.A. CARE and Girl Scouts of LA and of Orange County.
Past statewide California president of the National Association of Women Business Owners (NAWBO-CA), Betsy co-hosts a business radio show with Renee Fraser every Sunday on KFWB Newstalk Radio 980-AM, also online at
www.kfwb.com
and at
www.UnfinishedBusinessTips.com
.
Betsy is Southern California chair of Women Corporate Directors, a membership group of executive women who currently serve on Fortune 1000 boards of directors. She also serves on the boards of NAWBO-California; Southern California Leadership Network (SCLN); and on California Utilities Diversity Council.
An author, her latest book will be released this fall (in press):
The Board Game: Pathways and Strategies for Women to Get On Boards
.
Before establishing Berkhemer Clayton, Betsy launched, built, and then sold one of the largest public relations agencies in Los Angeles. A graduate of UCLA, she began her career as a journalist and spent her early career with Disney Studios and NBC.
The Women and Leadership Alliance welcomes you to join us for an afternoon workshop following Betsy Berkhemer-Credaire's talk. The workshop is designed to support students during their time of preparation for post-graduation opportunities and employment, allowing students to connect with successful women leaders representing various fields of endeavor such as law, non-profit, entrepreneurship, consulting, entertainment, education, government service, marketing and social media, and medicine. Over 15 professionals will be in attendance from the various sectors, and eager to speak with students. For more information about the event, please contact Marisa Walter at mwalter@cmc.edu. Students may sign up for the workshop via CMConnect, 7-College Events, Career Service Events. Space is limited.
ATHENAEUM ETIQUETTE
The Athenaeum serves as a gathering place where ideas, inquiry, and fellowship bring students, faculty, staff, other scholars, and nationally prominent speakers together.



Attendance at any event may be limited to persons associated with CMC, to the people who signed up for the dinner, or to the maximum number of people allowed by fire regulations.



On some occasions the speaker may address the group in another forum or the College may set up a video feed to handle an overflow crowd. All programs at the Athenaeum are filmed. Individuals attending should understand that their image might appear on the videotape.



House rules and common courtesy prohibit disruptive actions inside the building during an Athenaeum sponsored program.



Time allowing, there will be a period set aside for questions. Students will have priority during this portion of the program.



Guests are expected to dress appropriately in all dining rooms. Shorts, jeans, and t-shirts are not acceptable at dinner; more casual attire is acceptable for lunch and tea. No bare feet at any time.
MARIAN MINER COOK ATHENAEUM
RECORDING POLICY
It is the policy of the Marian Miner Cook Athenaeum that no lecture, appearance or performance by any speaker or performer at the Athenaeum is to be videotaped, audiotaped, or otherwise recorded and/or broadcast without the prior written permission of the relevant speaker, performer, or other authorized owner of the intellectual property rights to the event.



Anyone requesting permission to record an event is required to submit an "Event Recording Request Form" to Bonnie Snortum, the Director of the Athenaeum, at least 48 hours in advance of the relevant event.



It is understood that the speaker, the performer, the Athenaeum, and any other event sponsor, as appropriate, reserve all intellectual property rights for each Athenaeum event.



If you have any questions regarding this policy, please contact Bonnie Snortum at bsnortum@cmc.edu or at (909) 607-4180.