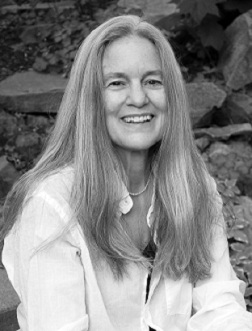 A Reading
SHARON OLDS
MONDAY, FEBRUARY 11, 2013
Sharon Olds is one of contemporary poetry's leading voices. After graduating from Stanford University, Olds moved east to earn a Ph.D. in English from Columbia University on the prosody of Ralph Waldo Emerson's poems.

Through several volumes of poetry, including One Secret Thing (2008) and Strike Sparks: Selected Poems 1980-2002 (2004), Olds has carved out a unique place in contemporary American poetry. Today, she is known for writing intensely personal, emotionally scathing poetry, which graphically depicts family life as well as global political events.

Olds has been the recipient of many awards, including fellowships from the Guggenheim Foundation and the National Endowment for the Arts and the National Book Critics Circle Award. She was Poet Laureate of the State of New York from 1998 to 2000. Her most recent book, Stag's Leap (2012), was awarded the T.S. Eliot Prize for Poetry.

In awarding the T.S. Eliot Prize, Carol Ann Duffy, chair of the final judging panel, said: "This was the book of her career. There is a grace and chivalry in her grief that marks her out as being a world-class poet. I always say that poetry is the music of being human, and in this book she is really singing. Her journey from grief to healing is so beautifully executed."

Sharon Olds is currently the Erich Maria Remarque Professor of English at New York in the Graduate Creative Writing Program and helped to found the NYU workshop program for residents of Goldwater Hospital on Roosevelt Island, and for veterans of Iraq and Afghanistan.

Sharon Olds visit to CMC and reading of her work at the Athenaeum is sponsored by the Gould Center for Humanistic Studies.