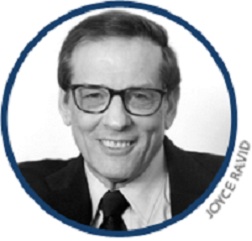 An Evening with Robert Caro
ROBERT CARO
THURSDAY, FEBRUARY 14, 2013
For his biographies of Robert Moses and Lyndon Johnson, Robert A. Caro has twice won the Pulitzer Prize for Biography, twice won the National Book Critics Circle Award for Best Nonfiction Book of the Year, and has also won virtually every other major literary honor, including the National Book Award, the Gold Medal in Biography from the American Academy of Arts and Letters, and the Francis Parkman Prize, awarded by the Society of American Historians to the book that best "exemplifies the union of the historian and the artist." In 2010, he received the National Humanities Medal from President Barack Obama.

Caro's first book, The Power Broker: Robert Moses and the Fall of New York (1974), everywhere acclaimed as a modern classic, was chosen by the Modern Library as one of the hundred greatest nonfiction books of the twentieth century, and by TIME magazine as one of the hundred top nonfiction books of all time. It is, according to David Halberstam, "Surely the greatest book ever written about a city." And The New York Times Book Review said: "In the future, the scholar who writes the history of American cities in the twentieth century will doubtless begin with this extraordinary effort."

The first volume of The Years of Lyndon Johnson: The Path to Power (1983), was cited by The Washington Post as "proof that we live in a great age of biography . . . [a book] of radiant excellence . . . Caro's evocation of the Texas Hill Country, his elaboration of Johnson's unsleeping ambition, his understanding of how politics actually work, are — let it be said flat out — at the summit of American historical writing." Professor Henry F. Graff of Columbia University called the second volume, Means of Ascent (1990), "brilliant. No review does justice to the drama of the story Caro is telling, which is nothing less than how present-day politics was born." The London Times hailed volume three, Master of the Senate (2002), as "a masterpiece . . . Robert Caro has written one of the truly great political biographies of the modern age." The Passage of Power (2012), volume four, is "Shakespearean … A breathtakingly dramatic story [told] with consummate artistry and ardor" (The New York Times) and "as absorbing as a political thriller …By writing the best presidential biography the country has ever seen, Caro has forever changed the way we think about, and read, American history" (NPR). And on the cover of The New York Times Book Review, President Bill Clinton praised it as "Brilliant . . . Important . . .Remarkable. With this fascinating and meticulous account Robert Caro has once again done America a great service."

"Caro has a unique place among American political biographers," according to The Boston Globe. "He has become, in many ways, the standard by which his fellows are measured." And Nicholas von Hoffman wrote: "Caro has changed the art of political biography."