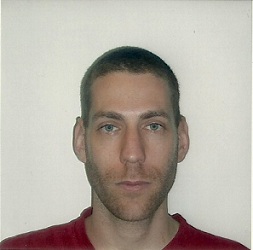 Israel's 2013 Elections and the Future of U.S.-Israel Special Relations
ILAI SALTZMAN
TUESDAY, FEBRUARY 19, 2013
LUNCHEON 11:30 a.m.; LECTURE 12:00 p.m.
Ilai Z. Saltzman is the Schusterman-AICE visiting Israeli Assistant professor of government at Claremont McKenna College. In his Athenaeum talk, Dr. Saltzman will describe and evaluate the results of the recent elections to the Israeli parliament (Knesset) and attempt to project their influence on the U.S.-Israeli "special relationship" during President Obama's second term.

In the past academic year Saltzman taught at the International Relations (IR) department and the Rothberg International School in the Hebrew University of Jerusalem. He holds a M.A. in International Relations from the Hebrew University of Jerusalem (magna cum laude) and earned his Ph.D. from the University of Haifa. Dr. Saltzman was a research fellow at the International Security Program (ISP), Belfer Center for Science and International Affairs, John F. Kennedy School of Government, Harvard University (2010-2011). He is the author of Securitizing Balance of Power Theory: A Polymorphic Reconceptualization (Lanham, MD: Lexington Books, 2012). Currently, he is working on projects dealing with American foreign policy, cyberwarfare, U.S.-Russian relations and the rise of China.