Athenaeum Location
Print Newsletter
February 25, 2013
Vol. 28, No. 09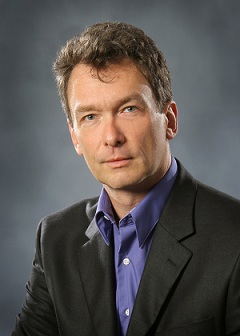 Bioethics: Too Important to Be Left to Bioethicists
MICHAEL BERUBE
MONDAY, FEBRUARY 25, 2013
As part of the Athenaeum's series on bioethics, Professor Michael Bérubé will speak about why bioethics is "too important to be left to the bioethicists".

Drawing on his work in disability studies and his experience as a father of a child with Down's Syndrome, Bérubé will argue that an understanding of disability and human variation is critical not only for the humanities, but also for the life sciences and "applied" fields such as bioethics. Taking on the work of philosophers such as Michael Sandel, Julian Glover, Eva Kittay, Martha Nussbaum, Jeff McMahan, and Peter Singer, he will show that intellectual disability should be of crucial importance to intellectuals– and that our major intellectual traditions have largely failed to meet that challenge.

Professor Michael Bérubé is Edwin Erle Sparks Professor of Literature and Director of the Institute for the Arts and Humanities at Pennsylvania State University, as well as the president of the Modern Language Association. He is the author of seven books to date, including Public Access: Literary Theory and American Cultural Politics (Verso, 1994); Life As We Know It: A Father, A Family, and an Exceptional Child (Pantheon, 1996; paper, Vintage, 1998); and What's Liberal About the Liberal Arts? Classroom Politics and "Bias" in Higher Education (W. W. Norton, 2006). Life As We Know It was a New York Times Notable Book of the Year for 1996 and was chosen as one of the best books of the year (on a list of seven) by Maureen Corrigan of National Public Radio.

Professor Bérubé earned his B.A. from Columbia University and his Ph.D. from the University of Virginia.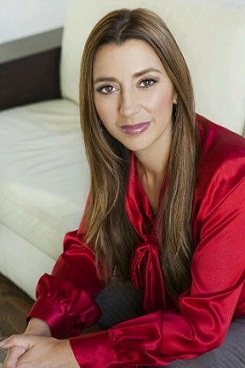 Girls Like Us : The Commercial Sexual Exploitation and Trafficking of Girls in the U.S.
RACHEL LLOYD
TUESDAY, FEBRUARY 26, 2013
Reebok Human Rights Award and Ashoka Fellowship winner Rachel Lloyd is a leading advocate for commercially sexually exploited and domestically trafficked girls and young women. In 1998, with only a computer and $30, Lloyd established GEMS: Girls Educational and Mentoring Services to support girls and young women victimized by the commercial sex industry.

Since its inception as a one-woman outreach program, GEMS has grown steadily, building its services and programs and garnering increased visibility and recognition under Lloyd's leadership. GEMS is now the nation's largest organization offering direct services to domestic victims of commercial sexual exploitation and trafficking.

GEMS serves over 350 girls each year through its clinical recovery, housing and youth leadership programs, and 1,000 youth through education and outreach. As a survivor-led organization, GEMS is well-known for its empowering approach to youth leadership and activism. As the Executive Director of GEMS, Lloyd has been a leading advocate for survivor leadership and spearheaded the first U.S. Summit of Commercially Sexually Exploited Youth, the first youth survivor-led Congressional briefing in DC, the first youth survivor-led legislative briefing in Albany, NY and the first youth survivor produced short documentary Breaking the Silence (2003) about commercial sexual exploitation and domestic trafficking.

Lloyd is a nationally recognized expert on the issue of commercial sexual exploitation of children and domestic trafficking in America, and played a key role in the successful passage of New York State's groundbreaking Safe Harbor Act for Sexually Exploited Youth, the first law in the country to end the prosecution of child victims of trafficking. Her trailblazing advocacy is the subject of the critically-acclaimed Showtime documentary Very Young Girls (2007) for which she was also the Co-Executive Producer. The film, which premiered at the Toronto Film Festival, has been seen by over 3 million people and has been a powerful tool in changing public perception. Rachel is also the author of the memoir Girls Like Us published in April of 2011 by Harper Collins. About the book, filmmaker Mira Nair said, "The truth and power of her writing takes us to a place where common humanity becomes the ultimate healer."

Rachel Lloyd received her Bachelor's degree in Psychology from Marymount Manhattan College and her Masters in Applied Urban Anthropology from the City College of New York.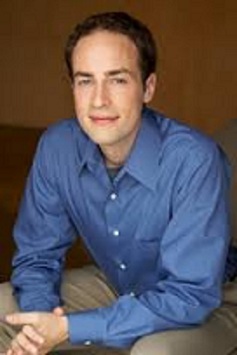 Good and Bad Ways to Allocate Scarce Medical Resources
ANDREW SCHROEDER
WEDNESDAY, FEBRUARY 27, 2013
Just because Professor Andrew Schroeder teaches right here at Claremont McKenna does not mean we would not have been tracked down if he were teaching elsewhere. As part of the Athenaeum's series on Bioethics, Professor Schroeder will speak on a crucial intersection of philosophy and health economics.

Assistant Professor of Philosophy Andrew Schroeder won the Glenn R. Huntoon Award for Superior Teaching last year, a remarkable feat, but especially considering it was his first year at CMC. Professor Schroeder received his bachelor's degree from Carleton College, and his Ph.D. from Harvard; his dissertation was entitled Divorcing the Good and the Right. He also worked as a teaching fellow at Harvard after he received his doctorate for scholars including as Michael Sandel. His scholarly and teaching interests include ethics, political philosophy, philosophy of economics, philosophy of biology and medicine, bioethics, and economic justice.

He is the author of multiple publications, including You Don't Have to Do What's Best! (2011) (Oxford Studies in Normative Ethics), forthcoming Rethinking Health: Healthy or Healthier Than? (British Journal for Philosophy of Science), Incidence, Prevalence, and Hybrid Approaches to Calculating DALYs (2012) (Population Health Metrics), and forthcoming Imperfect Duties, Group Obligations, and Beneficence (Journal of Moral Philosophy). At CMC, Professor Schroeder has taught Political Philosophy, Ethical Theory, Political Philosophy – Current Debate, and the Philosophy of Health Economics. He also was the inaugural lecturer at CMC's new philosophy club, The League of Extraordinary Thinkers.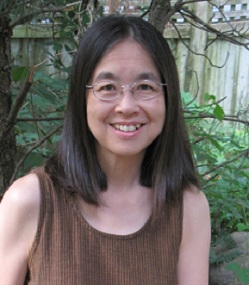 Personal Genetics: Miracles and Technologies, Promises and Challenges
TING (C.-TING) WU
THURSDAY, FEBRUARY 28, 2013
LUNCHEON 11:30 a.m.; LECTURE 12:00 p.m.
Dr. Ting (C.-ting) Wu is the Director of the Personal Genetics Education Project (pgEd) and a Professor of Genetics at Harvard Medical School. As Director of pgEd, Dr. Wu works with her team to increase public awareness of the benefits, risks, and implications of learning the details of one's genome and is dedicated to making that awareness equally accessible regardless of all socioeconomic, cultural, ethnic, and religious influences. pgEd works at many levels, from hands-on teaching in the classroom and generating on-line curricula, to working with the Smithsonian Institute, advising producers and writers of television shows through Hollywood, Health, and Society, and developing a mobile app.

Dr. Wu's research group studies the manner in which chromosome structure and behavior govern inheritance, and, in fact, it is this life-long pursuit that led her to recognize the importance of strengthening the conduit of communication between society and science. Her laboratory uses Drosophila, mammalian, and nematode experimental systems as well as develops new technologies for visualizing chromosomes. Dr. Wu received her B.A. from Harvard University in Biology and her Ph.D. from Harvard Medical School in Genetics. She did her postdoctoral training at Yale University and the Station for Natural Studies, after which she was a Fellow in Molecular Biology at the Massachusetts General Hospital. She was a Professor of Genetics in the Division of Molecular Medicine at Children's Hospital and is now a Professor in the Department of Genetics at Harvard Medical School. Most recently, Dr. Wu was honored as a recipient of an NIH Director's 2012 Pioneer Award.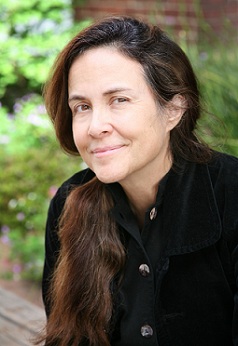 A Reading
NAOMI NYE
THURSDAY, FEBRUARY 28, 2013
Naomi Shihab Nye describes herself as a "wandering poet." But she is also an award-winning Palestinian-American Poet, writer, anthologist, and educator. She has spent 37 years traveling the country and the world to lead writing workshops and inspiring students of all ages.
Nye was born to a Palestinian father and an American mother and grew up in St. Louis, Jerusalem, and San Antonio. Drawing on her Palestinian-American heritage, the cultural diversity of her home in Texas, and her experiences traveling in Asia, Europe, Canada, Mexico, Central and South America and the Middle East, Nye uses her writing to attest to our shared humanity.

She is the author and/or editor of more than 30 volumes. Her books of poetry include 19 Varieties of Gazelle: Poems of the Middle East (2002), A Maze Me: Poems for Girls (2005), Red Suitcase (1994), Words Under the Words (1994), Fuel (1998), and You & Yours (2005) (a best-selling poetry book of 2006). She is also the author of Mint Snowball (2001), Never in a Hurry (1996), I'll Ask You Three Times, Are You Okay? Tales of Driving and Being Driven (2007) (essays); Habibi (1997) and Going Going (2005) (novels for young readers); and Baby Radar (2003) and Sitti's Secrets (1997) (picture books).

She has been a Lannan Fellow, a Guggenheim Fellow, and a Witter Bynner Fellow (Library of Congress). She has received a Lavan Award from the Academy of American Poets, the Isabella Gardner Poetry Award, the Lee Bennett Hopkins Poetry Award, the Paterson Poetry Prize, four Pushcart Prizes, and numerous honors for her children's literature, including two Jane Addams Children's Book Awards. In 2011 Nye won the Golden Rose Award given by the New England Poetry Club, the oldest poetry reading series in the country. Her work has been presented on National Public Radio on A Prairie Home Companion and The Writer's Almanac. She has been featured on two PBS poetry specials and appeared on NOW with Bill Moyers. In January 2010 Nye was elected to the Board of Chancellors of the Academy of American Poets. In October 2012 she was named laureate of the 2013 NSK Prize for Children's Literature.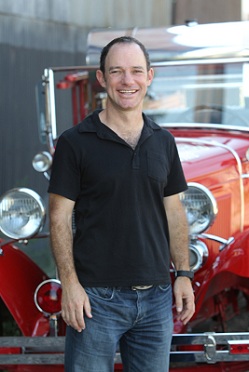 Lunch with a Leader
JOEL APPEL '87
FRIDAY, MARCH 1, 2013
LUNCHEON 11:30 a.m.; LECTURE 12:00 p.m.
Joel has been an entrepreneur and business manager most of his life. After attending Claremont McKenna College and Northwestern's Kellogg Graduate School of Management, Joel worked at the Quaker Oats Company for eight years. He then founded Orange Glo International, marketers of Orange Glo, OxiClean, and Kaboom, with his parents. Joel created the famous television ads featuring the late Billy Mays. In 2006 Joel and his family sold Orange Glo to Church & Dwight/Arm & Hammer.

A year later Joel co-founded Launch Pad LLC, a marketing company that backs and runs several consumer products companies such as FullBar, Brainetics, Tortle, 2 Red Hens, and Gallo en Fuego. Joel also owns the Moda Man store on Larimer Square in Denver. Joel sits on the boards of two non-profits, First Descents and the Hoffman Institute. Joel has two high-school aged kids, loves the outdoors, and has tremendous passion for personal and spiritual growth.

Joel's Athenaeum talk is jointly sponsored by the Robert Day School of Economics and Finance and CMC's Center for Innovation and Entrepreneurship.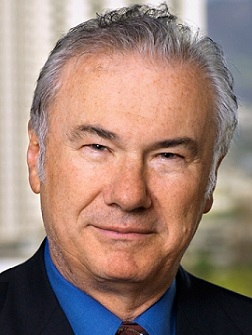 Profiting from Innovation: Building Firm Level and National Competitiveness
DAVID TEECE P'16
MONDAY, MARCH 4, 2013
LUNCHEON 11:30 a.m.; LECTURE 12:00 p.m.
David Teece is the Tusher Professor in Global Business and the Director of the Institute for Business Innovation at the Haas School of Business at the University of California, Berkeley, and Founder and Chairman of Berkeley Research Group, LLC ('BRG'), for which he also actively consults. Berkeley Research Group is the second company he has founded. The first, LECG, went public.

Professor Teece is known in academia for creating the concept of dynamic capabilities, an idea he began to develop while researching for his Ph.D. in economics at the University of Pennsylvania in 1975. Professor Teece's most recent publication on the topic is Dynamic Capabilities and Strategic Management: Organizing for Innovation and Growth (Oxford University Press, 2009). Other publications include two volumes of published papers by Edward Elgar (London) in "Economists of the Twentieth Century" titled, Economic Performance and the Theory of the Firm (1998) and Strategy, Technology and Public Policy (2012). In addition, he is also the co-author of over 200 books and articles on topics in innovation strategy, intellectual property, and antitrust policy which further contributes to his extensive experience in litigation and regulatory issues.

Outside of academia, David Teece has served several times as an expert witness in numerous courts, administrative bodies and tribunals in the U.S., Canada, Australia, New Zealand, and Europe where he has testified on various economic issues in business such as industrial organization, antitrust and competition policy, negotiation strategy, and complex damages. Other accolades include the four honorary doctorates, the Accenture list of the Top 50 Living Business Intellectuals, the 2002 Viipuri International Prize in Strategic (Technology) Management and Business Economics, and the 2003 Strategic Management Journal Best Paper Award. Professor Teece's most notable achievement is as the lead author of the most cited paper in economics and business 1995-2005 and is ranked number 10 in citations worldwide by the same source for the same time period.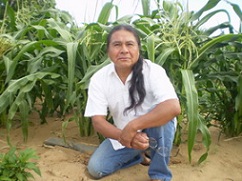 But Seriously: Clowning and Humor in Traditional Storytelling
VICTOR MASAYESVA, JR.
MONDAY, MARCH 4, 2013
Join us as Victor Masayesva (Hopi) screens his new version of the important documentary Ritual Clowns (1988). Through poetic visualization and lyrical translation of Hopi myths, rituals, and history, he explores the evolving and enduring role of the clown in Hopi society. This experimental video is eclectic in its treatment of the illusory ritual clown figures through a combination of live video, ancient oral traditions and computer-generated animation. Maintaining the perspective of the clown as a mirror of human behaviour, the film explores the acerbic and ritually cleansing roles of humour, parody, reversals, and prophecy in Southwest Native American rituals and ceremonies.
Following the 40-minute screening, that will begin at 6:30 p.m., Victor will discuss the use of humour in traditional storytelling and how oral traditions influence his work.

Victor Masayesva is a Hopi experimental filmmaker who lives in his ancestral village, where he has traditional roles and responsibilities. His visually and intellectually complex layering of video and audio effects, still photographs and hand-painting contrast aspects of Native American cultures with the crippling perceptions and influences of white culture. Raised on Hotevilla on Third Mesa in Hopi, Masayesva graduated from Princeton University, majoring in literature and studying photography with Emmet Gowin. He has been honoured with numerous awards including the University of Arizona Distinguished Alumni Award, the Gold Hugo at Chicago Festival, Two Rivers Visionary Award, Taos Festival's distinguished filmmaker award and the American Film Institute's Maya Deren Award.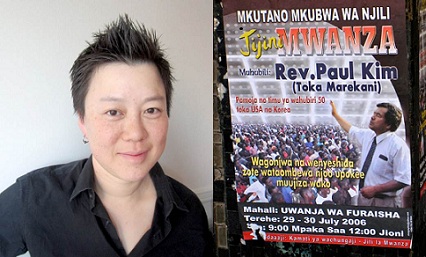 Reaching for the World: Korean/American Missionary Aspirations and Evangelical Encounters
JU HUI JUDY HAN
TUESDAY, MARCH 5, 2013
Theories and practices link religion and political economy in various and contrasting ways. From faith-based welfare in North America to prosperity gospel in Asia, Latin America, and Africa, and from Marxist-inspired liberation theology to transnational Islamic banking, the connections between "secular" political economy and "sacred" experiences of religion and spirituality are far from simple or stable across time and space. Reflecting such complex and intertwined dynamics, short-term evangelical Christian mission trips have become popular in the US and South Korea as a religious experience that combines cultural exposure, humanitarian and volunteer service, and development aid. Critics have rightly pointed out that such trips tend to emphasize notions of linear progress and short-term charity while obscuring divergent histories and persistent inequalities, but contemporary South Korean and Korean American evangelical missions also rely on something else: an affective idiom of shared experience of suffering from war and colonialism, based on which they articulate a relation of solidarity with the developing world. Drawing on critical ethnographic research of a Korean/American mission trip to Tanzania and Uganda and other evangelical projects, Ju Hui Judy Han examines the cultural politics of good intentions, purpose-driven travel, and humanitarian aid.

Ju Hui Judy Han (Ph.D., U.C. Berkeley) is Assistant Professor in Geography at the University of Toronto. Her research interests include missionary mobilities, church growth and urban poverty, transnational political economy of English, conscientious objection to military conscription, and religious cultivation of political homophobia. She is currently completing a book manuscript concerning Korean/American evangelical missionaries engaged in religious, humanitarian, and development projects.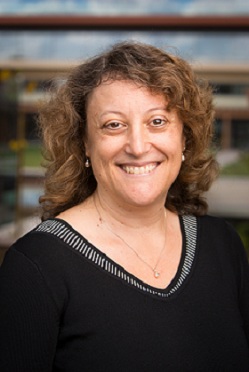 Universal and Culture-specific Predictors of Group Prejudice
SHANA LEVIN
WEDNESDAY, MARCH 6, 2013
LUNCHEON 11:30 a.m.; LECTURE 12:00 p.m.
A major theoretical challenge for experimental social psychology is to devise general principles of human behavior that can retain explanatory and predictive value in changing historical, cultural, and political contexts. Professor Levin will propose a new perspective on this problem for the field of intergroup relations, arguing that general principles need to be combined with culture-specific processes. With colleagues in North America and Europe, she conducted experiments on the predictors of prejudice against ethnic out-groups. Some predictors of prejudice were found to be universal across different cultures. Others were found to be especially potent when they were supported by dominant cultural norms. Professor Levin will suggest that even among western countries, the critical variables shaping prejudice can vary across nations, reinforcing the need for a theoretical integration of culture-specific processes with general social psychological principles.

Shana Levin is the Crown Professor of Psychology and George R. Roberts Fellow at Claremont McKenna College. She is currently Chair of the Psychology Department. Her research examines group identification, group dominance motives, and intergroup attitudes across cultures. Professor Levin has published over 50 journal articles and book chapters, a co-authored book, The Diversity Challenge: Social Identity and Intergroup Relations on the College Campus (2008), a co-edited book, Stigma and Group Inequality: Social Psychological Perspectives (2006), and a co-edited special issue of the Journal of Social Issues, Understanding and Resolving National and International Group Conflict (1998). She has served on the Editorial Board of the Journal of Social Issues and the Governing Councils of the Society for the Psychological Study of Social Issues and the International Society of Political Psychology. She was a Visiting Scholar at the Russell Sage Foundation. She received the Early Career Research Award from the Western Psychological Association and is a Fellow of the Western Psychological Association, Society of Experimental Social Psychology, and Society for the Psychological Study of Social Issues. She received the 2012 G. David Huntoon Senior Teaching Award at CMC.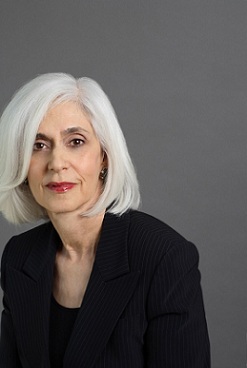 What is Effective Corporate Governance? An Insider's View of the Boardroom Experience
LINDA FAYNE LEVINSON
WEDNESDAY, MARCH 6, 2013
Linda Fayne Levinson presently serves as a Director of Hertz, Ingram Micro, Jacobs Engineering Group, NCR, and Western Union. She is the Chair of the Compensation Committee at NCR and Ingram Micro and Chair of the Nomination and Governance Committee at Jacobs Engineering. At NCR, she is also independent lead director.

Ms. Levinson is currently on the U.S. Advisory Board of CVC Capital Partners. During her career, she has been a partner at GRP Partners, a venture capital firm; a partner of Wings Partners, the private equity firm that took Northwest Airlines private; an executive at American Express where she ran the U.S. leisure travel business; and a partner at McKinsey & Co., where she was the first woman elected partner.

She is a Trustee at Barnard College, and is also on the Board of Reach Out and Read.

Ms. Levinson holds an A.B. in Russian Studies from Barnard College, an M.A. in Russian Literature from Harvard University and an M.B.A. from New York University Stern School.

During Ms. Levinson's Athenaeum talk, she will be discussing government regulation and its impact on decision-making of boards as well as shareholder activism, executive compensation, gender diversity, and facilitating innovation in corporations. Her talk is sponsored by the Robert Day School of Economics and Finance.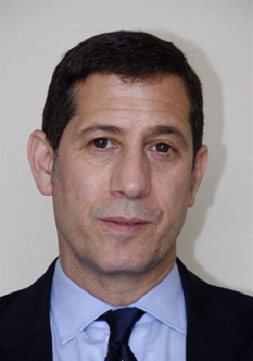 Al Qaeda and the Future of Terrorism
BRUCE HOFFMAN
THURSDAY, MARCH 7, 2013
The killing of Osama bin Laden in 2011 clearly inflicted a crushing blow on al Qaeda. However, nearly two years later, it is still not clear it has been a lethal one. Similarly, while the mostly non-violent, mass protests of the 2011 "Arab Spring" were successful in overturning hated despots,—thus appearing to discredit al Qaeda's longstanding message that only violence and jihad could achieve the same ends—serious terrorist threats remain. New ones have also surfaced—and are perhaps even increasing—across the region. This presentation will assess both the current state of the al Qaeda movement and potential threat it will continue to pose in the future.

Professor Bruce Hoffman has been studying terrorism and insurgency for nearly forty years. He is professor in Georgetown University's Edmund A. Walsh School of Foreign Service where he is also the Director of both the Center for Security Studies and of the Security Studies Program. Professor Hoffman previously held the Corporate Chair in Counterterrorism and Counterinsurgency at the RAND Corporation and was also Director of RAND's Washington, D.C. Office. He was Scholar-in-Residence for Counterterrorism at the Central Intelligence Agency between 2004 and 2006; an adviser on counterterrorism to the Office of National Security Affairs, Coalition Provisional Authority, Baghdad, Iraq in 2004, and from 2004-2005 an adviser on counterinsurgency to the Strategy, Plans, and Analysis Office at Multi-National Forces-Iraq Headquarters, Baghdad. Professor Hoffman was also an adviser to the Iraq Study Group. In November 1994, the Director of Central Intelligence awarded Professor Hoffman the United States Intelligence Community Seal Medallion the highest level of commendation given to a non-government employee. He is the author of Inside Terrorism (2006). His forthcoming book, Anonymous Soldiers: Terrorism and Counterterrorism in Palestine and the Rise of Israel will be published in 2014.
ATHENAEUM ETIQUETTE
The Athenaeum serves as a gathering place where ideas, inquiry, and fellowship bring students, faculty, staff, other scholars, and nationally prominent speakers together.



Attendance at any event may be limited to persons associated with CMC, to the people who signed up for the dinner, or to the maximum number of people allowed by fire regulations.



On some occasions the speaker may address the group in another forum or the College may set up a video feed to handle an overflow crowd. All programs at the Athenaeum are filmed. Individuals attending should understand that their image might appear on the videotape.



House rules and common courtesy prohibit disruptive actions inside the building during an Athenaeum sponsored program.



Time allowing, there will be a period set aside for questions. Students will have priority during this portion of the program.



Guests are expected to dress appropriately in all dining rooms. Shorts, jeans, and t-shirts are not acceptable at dinner; more casual attire is acceptable for lunch and tea. No bare feet at any time.
MARIAN MINER COOK ATHENAEUM
RECORDING POLICY
It is the policy of the Marian Miner Cook Athenaeum that no lecture, appearance or performance by any speaker or performer at the Athenaeum is to be videotaped, audiotaped, or otherwise recorded and/or broadcast without the prior written permission of the relevant speaker, performer, or other authorized owner of the intellectual property rights to the event.



Anyone requesting permission to record an event is required to submit an "Event Recording Request Form" to Bonnie Snortum, the Director of the Athenaeum, at least 48 hours in advance of the relevant event.



It is understood that the speaker, the performer, the Athenaeum, and any other event sponsor, as appropriate, reserve all intellectual property rights for each Athenaeum event.



If you have any questions regarding this policy, please contact Bonnie Snortum at bsnortum@cmc.edu or at (909) 607-4180.