Athenaeum Location
Print Newsletter
April 15, 2013
Vol. 28, No. 12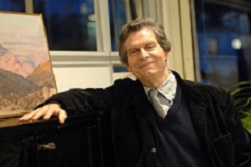 The Sovereign Debt Crisis in Europe and the Future of the Euro
GUY SORMAN
MONDAY, APRIL 15, 2013
LUNCHEON 11:30 a.m.; LECTURE 12:00 p.m.
Dr. Guy Sorman is a French professor, columnist, author, and public intellectual in economics and philosophy. His ideas about renewable energy and environmentalism, as expressed in his book
Progress and its Enemies
, are particularly controversial. Sorman is assertive in regard to human rights in China and in regard to democracy in many places including Turkey, Egypt, Iran, Chile, Poland, and Argentina.
In 1979, he founded a French NGO,
Action against Hunger (ACF)
and served as its president until 1990, when he became its Honorary President. He is the global advisor of the South Korean President. Sorman has held many government positions in France. After completing in 1969 his studies at both highly selective Institut d'Etude Politique and at the Ecole Nationale d'Administration, he taught economy at the elite university of Sciences Po Paris and in numerous international Universities (China, United States, Russia, Argentina). He left the public administration to focus on writing, teaching and publishing.
Sorman is the author of twenty books on contemporary affairs. He is a regular columnist for
Le Figaro
in France, the
Wall Street Journal
and
City Journal
(contributing editor ) in the United States,
Dong A
in Korea,
Fakt
in Poland,
La Nacion
in Argentina, and other foreign publications. Sorman taught economics at the Paris Institute of Political Sciences from 1970 to 2000. In 1985, he was a visiting scholar at Stanford University's Hoover Institution.
Sorman is also a member of the French National Commission for the Human Rights and the adjunct major and president of the Social and Economic Council of the city of Boulogne-Billancourt. He was also president of the strategy and futurology Committee for the French Prime Minister between 1995 and 1997.
Sorman's visit to campus is sponsored by the President's Leaders Forum.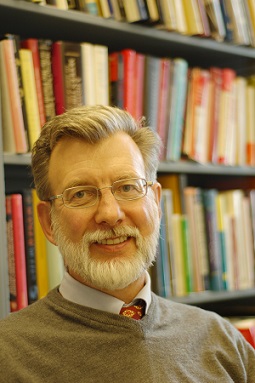 China: From Sick Man of Asia to Emerging Superpower
JOSEPH ESHERICK
MONDAY, APRIL 15, 2013
China began the twentieth century as the "sick man of Asia," weak and ill-governed, repeatedly defeated by the Western powers and Japan, fearing that like the Ottoman Empire it might be carved up and disappear from the historical stage. Now, China has the world's most dynamic economy and displays a new confidence as an emerging global power. For decades, the study of modern China focused on explaining a series of revolutionary ruptures from the fall of the last empire in 1911 to Mao's communist revolution, revolutions that were usually seen as stemming from the failure of the traditional Chinese state and society to adapt to the modern world. Thus revolutionary change was necessary for the modern nation-building project.

Now looking back from the twenty-first century, China no longer looks very revolutionary—nor does it appear to be a failure. How, then, are we to rethink modern Chinese history? Some would create a new historical narrative in which the Chinese revolution was one extended detour, a series of accidents and mistakes. The question I would pose is whether it is wise to ignore the Chinese revolution altogether. If not, how do we fit the revolution into a new narrative that sees more than just failure in the pre-revolutionary past, and more than just the rejection of revolution in the post-Mao present.

Joseph W. Esherick is emeritus professor of history and Hsiu Professor of Chinese Studies at the University of California, San Diego. Receiving his B.A. from Harvard (1964) and his Ph.D. from Berkeley (1971), he is author of The Origins of the Boxer Uprising, Reform and Revolution in China: The 1911 Revolution in Hunan and Hubei, and most recently, Ancestral Leaves: A Family Journey Through Chinese History. He is also co-author of Chinese Archives: An Introductory Guide, co-editor of Chinese Local Elites and Patterns of Dominance, The Chinese Cultural Revolution as History, and Empire to Nation: Historical Perspectives on the Making of the Modern World; and editor of Lost Chance in China and Remaking the Chinese City.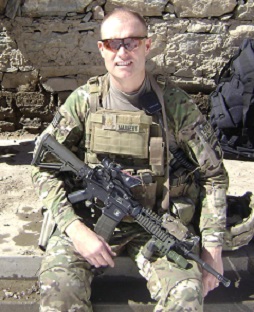 Influence of CMC on a Combat Advisor to the Afghan National Army
DANIEL MARKERT '91
TUESDAY, APRIL 16, 2013
LUNCHEON 11:30 a.m.; LECTURE 12:00 p.m.
LTC Dan Markert graduated from CMC in 1991 with a B.A. in International Relations. He was commissioned an infantry officer through the Claremont Colleges Army ROTC detachment.

LTC Markert has served in the National Guard as an infantry and scout platoon leader, rifle company executive officer, an air assault rifle company commander, various operations and logistics staff positions in infantry units, as a public affairs officer at brigade and state level, the executive officer and acting commander of an infantry brigade special troops battalion, joint staff planning officer, operations advisor to Afghan National Security Forces in Regional Command East, and currently is chief of current operations for the California National Guard.

He has led troops during domestic operations during the 1992 L.A. Riots, 1994 Northridge Earthquake, 1997 El Nino Floods, and 2007 San Diego Wildfires. LTC Markert has conducted bilateral training with the Ukrainian, Indian, Nigerian military forces. He is a graduate of the basic airborne course, infantry officer basic course, cavalry scout platoon leader's course, armor officer advance course, combined arms services staff school, Command & General Staff Intermediate Level Education course, Foreign Security Forces Advisor Course, the ISAF Counter-insurgency Course, and the NORTHCOM Joint Staff Domestic Operations Course.

LTC Markert has graduate degree in Emergency and Disaster Management from Trident University. He is also a certified TACFIT tactical fitness field instructor. In his civilian career, he was a project manager for various demolition, environmental remediation, and HAZMAT contractors.

His talk, "Influence of CMC on a Combat Advisor to the Afghan National Army", will speak to how his undergraduate career prepared him for these roles, and other lessons in leadership.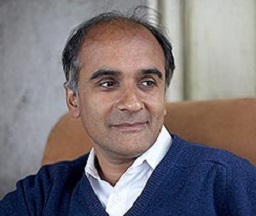 Golo Mann Lecture
Our New Global Culture: Visions and Divisions
PICO IYER
TUESDAY, APRIL 16, 2013
Pico Iyer is one of the most revered and respected travel writers alive today.

Iyer was born in England to Indian parents. His father, an expert on Mahatma Gandhi, taught at the University of California, for twenty years. Iyer lived in California in his childhood but returned to England as a teenager, where he was educated at Eton College and Magdalen College, Oxford, and went on to pursue a globetrotting career as a reporter, essayist, and novelist. Iyer has filed stories from all over the world, including Bhutan, Nepal, Ethiopia, Cuba, Argentina, and North Korea.

Describing himself as "a global village on two legs," Iyer considers himself a citizen of the world. Iyer works as a freelance journalist, and has contributed to publications such as TIME magazine, Harper's Magazine, and The New York Review of Books.

He has published twelve books, including Video Night in Kathmandu: And Other Reports from the Not-so-Far East (1988), Falling off the Map: Some Lonely Places of the World (1993) and The Open Road: The Global Journey of the Fourteenth Dalai Lama (2008). They have been translated into several languages and published in Europe, Asia, South America, and North America. His latest work, published last year, is The Man Within My Head.

In a TIME article in the leadup to the 1988 Olympic Games in Seoul, Iyer's exhaustive study of South Korea helped lift the veil on the quiet transformation of what many people remembered as an impoverished third-world country into the world's eleventh largest economy. Iyer sees himself more as an international traveller than an Indian writer. Currently he lives and works much of the year in Japan.

Pico Iyer's visit to Claremont McKenna College is sponsored by the Gould Center for Humanistic Studies.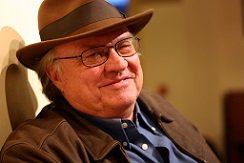 Yvor Winters' Wild West: Adventures in Poetry
KENNETH FIELDS
WEDNESDAY, APRIL 17, 2013
LUNCHEON 11:30 a.m.; LECTURE 12:00 p.m. PARENTS DINING ROOM
Kenneth Fields is a poet and critic whose most recent book of poems, Classic Rough News, is available from the University of Chicago Press. He is Professor of English at Stanford and has for many years taught young writers about the art of poetry. Other students he has taught about the history of English poetry, of American film and popular music. He is justly well-known on campus as a master-teacher and story-teller too. Long ago he studied American literature there with Yvor Winters (1900-1967) and edited an anthology on the history of the lyric with the teacher who was in all senses Fields's mentor. Winters was an extraordinary literary critic whose judgments were nothing if not sharp and direct. Fields, his last student, is a critic of catholic tastes and a reader of expansive sympathy.

Winters was also an important poet of the mid-twentieth century. Two of his most famous poems, "The Slow Pacific Swell" and "On a View of Pasadena from the Hills," recall his family home in La Crescenta, about 25 miles west of the CMC campus. Kenneth Fields comes to CMC to speak about Winters in Southern California. This talk is part of a series of talks on California writers sponsored by the Literature Department and the Gould Center.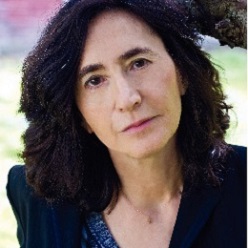 The Literary Genius of Anne Frank
FRANCINE PROSE
WEDNESDAY, APRIL 17, 2013
"What is it about Anne Frank and her novel-like diary that has given this deceptively simple work such a long and spectacular afterlife? Why and how, against all odds, did a young girl's chatty, innocent, prodigiously well-crafted book become an integral part of our culture, our history, our souls, and our civilization?"

These are the questions that Francine Prose answers in Anne Frank: The Book, The Life, The Afterlife, her powerful exploration of the life of Anne Frank and the phenomenon that is The Diary of Anne Frank.

Francine Prose is the author of numerous novels, including My New American Life (HarperCollins, 2011); Goldengrove (2008), a profoundly moving novel about a young girl plunged into adult grief and obsession after the drowning death of her sister; A Changed Man (2005), for which she won the first Dayton Literary Peace Prize in fiction; and Blue Angel (2000), which was a finalist for the 2000 National Book Award.

Prose's nonfiction books include, Reading Like A Writer (2006), a New York Times bestseller; The Lives of the Muses: Nine Women & the Artists They Inspired, a national bestseller; and; Gluttony, a meditation on a deadly sin. Her stories, reviews and essays have appeared in The Atlantic Monthly, Harper's, Best American Short Stories, The New Yorker, The New York Times, The New York Observer, Art News, The Yale Review, The New Republic, and numerous other publications.

In 2010, Prose was awarded the prestigious Washington University International Humanities Medal. She has also been the recipient of a Guggenheim Fellowship, a 1989 Fulbright fellowship to the former Yugoslavia, two NEA grants, and a PEN translation prize. She currently teaches at Bard College and lives in New York City.

Francine Prose is brought to CMC by the Gould Center for Humanistic Studies.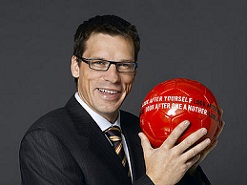 2013 Henry R. Kravis Prize in Leadership
2013 Henry R. Kravis Prize in Leadership Recipient
JOHANN OLAV KOSS
THURSDAY, APRIL 18, 2013
LUNCHEON 11:30 a.m.; LECTURE 12:00 p.m.
Norwegian speed-skating legend Johann Olav Koss made world headlines when he won three Gold Medals at the 1994 Lillehammer Olympic Games, breaking a total of 10 world records over the course of his career. Koss donated a large portion of his winnings to Olympic Aid, a fundraising organization created at Lillehammer, and challenged fellow athletes to do the same. After witnessing the potential of sport to effect change in the lives of children, Koss founded Right To Play in 2000, and has pioneered the Sport for Development movement worldwide. Koss has won numerous accolades, including honorary doctorates from the University of Calgary and Brock University, and was named "One of 100 Future Leaders of Tomorrow" by TIME magazine, and a Young Global Leader by the World Economic Forum. Koss completed his undergraduate medical training at the University of Queensland, and completed his executive MBA at the Joseph L. Rotman School of Management, University of Toronto.

Right To Play is a global organization, training local community leaders as coaches to deliver its programs in more than 20 countries affected by war, poverty, and disease. Its programs reach one million children and youth through weekly activities, and Right to Play has trained nearly 12,000 volunteer coaches and 5,000 Junior Leaders to help run its weekly programs. It also is supported by a network of more than 300 Athlete Ambassadors––professional and Olympic athletes from more than 40 countries, including ice hockey superstar Wayne Gretzky and retired U.S. basketball player Dikembe Mutombo.

Koss is the 2013 Recipient of the Henry R. Kravis Prize in Leadership. In its eighth year, The Kravis Prize identifies extraordinary leaders in the nonprofit sector and celebrates their accomplishments. It aspires to impact the nonprofit sector overall by lauding strong performance and sharing recipients' best practices with others. The Kravis Prize is presented and administered by Claremont McKenna College and Marie-Josée and Henry R. Kravis '67, a member of the CMC Board of Trustees. Mrs. Kravis is an economist and a senior fellow of the Hudson Institute; Mr. Kravis is the founding partner of Kohlberg Kravis Roberts & Co. The Kravis Prize also is affiliated with the Kravis Leadership Institute at CMC.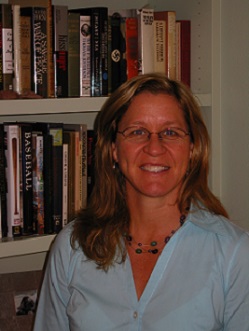 The Health Impacts of the Non-Health Safety Net
HILARY HOYNES
FRIDAY, APRIL 19, 2013
LUNCHEON 11:30 a.m.; LECTURE 12:00 p.m.
Hilary Hoynes is a Professor of Economics at the University of California, Davis and the co-editor of the leading journal in economics, American Economic Review. Hoynes received her undergraduate degree from Colby College and her Ph.D. from Stanford University.

Hoynes specializes in the study of poverty, inequality, and the impacts of government tax and transfer programs on low income families. Current projects include evaluating the impact of the Great Recession across demographic groups, examining the impact of the Earned Income Tax Credit on infant health, and estimating impacts of U.S. food and nutrition programs on labor supply, health and human capital accumulation. Her work has been funded by the National Institute on Aging; the National Institute for Child Health and Human Development; the U.S. Department of Agriculture; the Institute for Research on Poverty; and the Joint Center for Poverty Research. Her work has been published in numerous prestigious journals such as the American Economic Review, Econometrica, AEJ Applied, the Review of Economics and Statistics and the Journal of Public Economics.

In addition to her faculty appointment, Hoynes has research affiliations at the National Bureau of Economic Research, the National Poverty Center and the Institute for Fiscal Studies. She sits on the National Advisory Committee of the Robert Wood Johnson Foundation Scholars in Health Policy Research Program and the Advisory Committee for the National Science Foundation, Directorate for the Social, Behavioral, and Economic Sciences.

Hilary Hoynes will give the keynote address for the 4th Annual SoCCAM, Southern California Conference in Applied Microeconomics. The one-day conference will be held in Freeberg Forum in Kravis Center. Papers will be presented in several areas of applied microeconomics including: environmental, experimental, labor, health, public.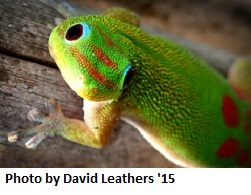 CMC Art Showcase
ART COUNCIL
FRIDAY, APRIL 19, 2013
2:30 p.m. until 6:00 p.m.
Friday afternoon the CMC Art Council, together with the Athenaeum, is presenting artwork created by our own CMC artists including works of photography, painting, origami and more. There will be live classical music played by CMC students, and juices and cheeses will be provided as well for further enjoyment. Please come support your friends and classmates at your leisure to appreciate their artistic works.

The CMC Art Council, created this year, aims to further the presence of and appreciation for art in the CMC community. The Art Council hopes to foster an environment of creativity in which all members of the community are encouraged to appropriately express themselves in an artistic way.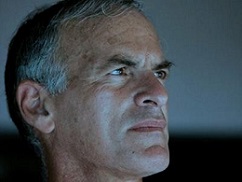 How to Solve the Israel-Palestine Conflict
NORMAN FINKLESTEIN
MONDAY, APRIL 22, 2013
LUNCHEON 11:30 a.m.; LECTURE 12:00 p.m.
Norman G. Finkelstein, an academic, writer, and lecturer, received his doctorate in 1988 from the Department of Politics at Princeton University. For many years he taught political theory and the Israel-Palestine conflict.

Beginning with his thesis at Princeton, Finkelstein's career has been marked by controversy. A self-described "forensic scholar", he has written sharply critical academic reviews of several prominent writers and scholars whom he accuses of misrepresenting the documentary record in order to defend Israel's policies and practices. His writings, noted for their support of the Palestinian cause, have dealt with politically charged topics such as Zionism and the demographic history of Palestine.

Discussing Finkelstein's book Beyond Chutzpah: On the Misuse of Anti-Semitism and the Abuse of History (2008), Israeli Historian Avi Shlaim stated that Finkelstein's critique of Israel "is based on an amazing amount of research. He seems to have read everything. He has gone through the reports of Israeli groups, of human rights groups, Human Rights Watch and Peace Now and B'Tselem, all of the reports of Amnesty International. And he deploys all this evidence from Israeli and other sources in order to sustain his critique of Israeli practices."

Finkelstein is the author of eight books that have been translated into 50 foreign editions, including: Knowing Too Much: Why the American Jewish Romance with Israel Is Coming to an End (OR Books: 2012); This Time We Went Too Far: Truth and Consequences of the Gaza Invasion (OR Books, 2010); and The Holocaust Industry: Reflections on the Exploitation of Jewish Suffering (Verso, 2000).

He is currently working on a new book with Palestinian political analyst Mouin Rabbani, entitled How to Solve the Israel-Palestine Conflict.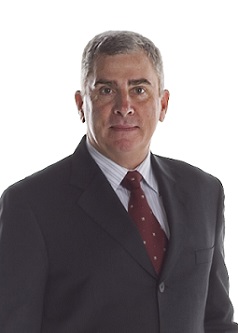 A Conversation with a Leader
JOHN ABIZAID
MONDAY, APRIL 22, 2013
LUNCHEON 11:30 a.m.; LECTURE 12:00 p.m. PARENTS DINING ROOM
John P. Abizaid retired from the United States Army in May, 2007, after thirty-four years of active service. After graduating from the United States Military Academy at West Point, he rose from second lieutenant of infantry to four-star general in the Army. At the time of his retirement Abizaid was the longest-serving commander of United States Central Command, with responsibility for an area spanning 27 countries in the Middle East, Southwest Asia, and the Horn of Africa. During a distinguished career he commanded units at every level, serving in the combat zones of Grenada, Lebanon, Kurdistan, Bosnia, Kosovo, Afghanistan and Iraq. Units under Abizaid's command have included the 1st Infantry Division, a brigade in the 82nd Airborne Division, and two Ranger companies.

Abizaid worked on the Joint Staff three times, the last as director. He studied at the University of Jordan in Amman, holds a master¹s degree in Middle Eastern Studies from Harvard University, and is widely considered to be an expert in the field of Middle Eastern affairs. As such, Abizaid was one of the first to recognize the protracted nature of the ongoing conflict against religious-inspired extremists, which he once termed "The Long War."


Abizaid serves as the Distinguished Chair of the Combating Terrorism Center at West Point and works closely with several charity and non-profit organizations. Through his consulting company, JPA Partners LLC, Abizaid advises small businesses through Fortune 500 companies nationally and internationally, and serves as a board member for both USAA and RPM, Inc.

General Abizaid's visit to Claremont McKenna College is sponsored by the President's Leaders Forum.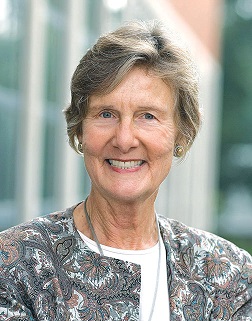 Leadership Out Front and Behind the Scenes
NANNERL O. KEOHANE
MONDAY, APRIL 22, 2013
As the first contemporary woman to head both a major women's college (Wellesley) and a great research university (Duke), Nan Keohane is a major force in changing the perception about women's capabilities to lead major institutions of higher learning.

Educated at Wellesley (B.A., 1961, Durant Scholar), Oxford University (St. Anne's College, 1963, Philosophy, Politics and Economics - First Class Honours) and Yale University (Ph.D., Political Science, 1967 - Sterling Fellow), Keohane served on the faculties of the University of Pennsylvania, Swarthmore College and Stanford University.

She has published the Renaissance to the Enlightenment (1980) and Higher Ground: Ethics and Leadership in the Modern University (2006), as well as essays on feminism, the history of political thought and higher education.

She became president and professor of political science at Wellesley in 1981, and led the largest fundraising drive in the history of American private colleges, overturning conventional wisdom that women would not become heavily involved in a major philanthropic effort and were not supportive of higher education. Also during Keohane's tenure at Wellesley, she implemented an improved affirmative action program and increased both minority student enrollment and faculty hiring. She became President and Professor of Political Science at Duke University in 1993, where she championed increased faculty diversity and promotes the hiring and advancement of women faculty. She is currently the Laurance S. Rockefeller Distinguished Visiting Professor of Public Affairs at Princeton University.

As a political theorist, her major teaching and research interests are in leadership and inequality, with a particular emphasis on gender issues and the role of institutions, law and public policy in creating (or obstructing) opportunities for women around the world.

Keohane has been active in the field of political science, holding various positions in the American Political Science Association and serving as an editor of its journal. She serves on the Trilateral Commission, the Council of Foreign Relations, and on the boards of directors of IBM, the Colonial Williamsburg Foundation, Massachusetts Institute of Technology and the Director's Advisory Committee of the National Institutes of Health. She is also a member of the Harvard Corporation, and chairs the Board of the Doris Duke Charitable Foundation.

She is a powerful contemporary role model for women, a trailblazer who has performed with excellence and who has shattered centuries of prejudice about women's capabilities in academe.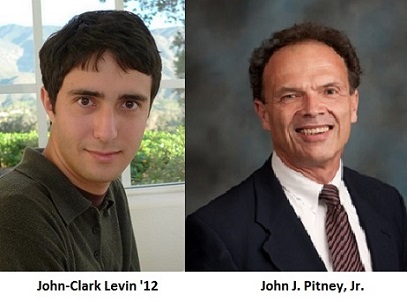 Private Anti-Piracy Navies: How Warships for Hire will Change Maritime Security
JOHN-CLARK LEVIN '12
JOHN J. PITNEY, JR.
TUESDAY, APRIL 23, 2013
LUNCHEON 11:30 a.m.; LECTURE 12:00 p.m.
After a romanticized heyday in the 17th and 18th centuries, maritime piracy was believed to be largely eradicated. Now, it's back. Since 2008, there has been a dramatic surge in pirate attacks, largely by pirates from the lawless nation of Somalia on the Horn of Africa. Heavily-armed Somali pirates now threaten a vast area of the Indian Ocean, including some of the most vital trade routes on the globe. They have hijacked ships, taken seamen hostage, and caused billions of dollars of economic disruption per year. The world's navies have attempted to suppress piracy, but are unable to secure the entire danger zone. So shipowners have hired private security companies to protect them. Some of these companies now operate their own armed escort vessels. The use of these so-called "private navies" entails legal, tactical, and logistical challenges which have yet to be resolved.

In this talk, John-Clark Levin '12 and Professor John J. Pitney, Jr. will discuss how their book seeks to help policymakers address those challenges. They will also share the inside story of how this book grew out of research Levin started while still a CMC student, and how current students can take their own research to the next level.

Professor John J. Pitney, Jr. is the Crocker Professor of Politics at Claremont McKenna College. Two-time winner of the Glenn R. Huntoon Teaching Award, he teaches one of CMC's most popular courses, the congress simulation. Pitney has written extensively on California politics, as well as the U.S. Congress and electoral politics. He is frequently quoted in the national media. One of his current research interests is the politics of autism.

John-Clark Levin graduated CMC in 2012, majoring in PPE and Linguistics. He was the recipient of the 2010-2011 Arthur R. Adams Fellowship in International and Strategic Studies at the Keck Center. His research for this fellowship focused on private maritime security companies being deployed to fight against Somali pirates, and later grew into the book Private Anti-Piracy Navies (2013). John-Clark also writes periodically for the Wall Street Journal and other publications. Recently, he appeared as a contestant on Jeopardy!, a link he now shares with Professor Pitney, who was on the show in the 1990s.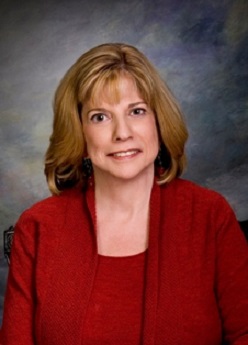 The Psychological Science Behind Hyperpartisanship and What to Do About It
DIANE HALPERN
TUESDAY, APRIL 23, 2013
Diane F. Halpern is the McElwee Family Professor of Psychology and George R. Roberts Fellow at Claremont McKenna College. She is also a past president of the American Psychological Association.

Professor Halpern has published hundreds of articles and many books including, Thought and Knowledge: An Introduction to Critical Thinking (Fifth Ed., 2014); Sex Differences in Cognitive Abilities (Fourth Ed.), and Women at the Top: Powerful Leaders Tell Us How to Combine Work and Family (co-authored with Fanny Cheung). Her recent books include Psychological Science (Fourth Ed. with Michael Gazzaniga and Todd Heatherton) and the edited book, Undergraduate Education in Psychology: A Blueprint for the Future of the Discipline.

Recently, Professor Halpern was awarded the 2013 James McKeen Cattell Award from the Association for Psychological Science (the highest award given by this organization) and the 2013 Arthur W. Staats Award from the American Psychological Association.

During her presentation, Professor Halpern will discuss evidence showing that the government is broken. Negativity toward Congress is at an all-time high with hyperpartisanship as the new bigotry in the United States. She will use the lens of psychological science to view the problem and to suggest corrective actions that can be taken to reduce it.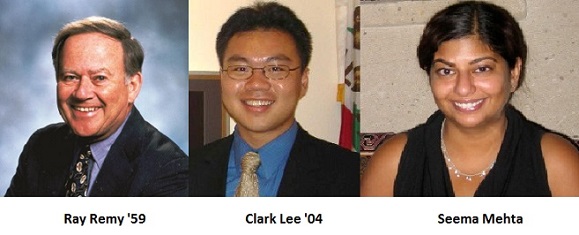 The Race for Los Angeles Mayor
CLARK LEE '04
SEEMA MEHTA
RAY REMY '59, moderator
WEDNESDAY, APRIL 24, 2013
LUNCHEON 11:30 a.m.; LECTURE 12:00 p.m.
Moderator: Ray Remy '59 has worked for the League of California Cities before becoming the executive director of the Southern California Association of Governments. During Mayor Tom Bradley's two terms as the mayor of Los Angeles, Mr. Remy served as deputy mayor and the mayor's chief of staff. For the next fourteen years he was the president of the Los Angeles Area Chamber of Commerce. Later he serves as the director for the largest department in state government, the Employment Development Department of the State and California.

Clark Lee '04 is the Political Director of the Los Angeles County Democratic Party (LACDP), the largest local Democratic Party entity in the nation, representing more than 2.4 million Democrats. He oversees endorsement, campaign, and communications operations. An award-winning campaign professional, Lee specializes in targeted communications, field operations, voter education, and voter rights advocacy. He has worked with many nonprofit organizations, government agencies, and political campaigns at presidential, gubernatorial, statewide, Congressional, legislative, and local levels as a staff member, consultant, or advisor since 2001. Among other roles, he also serves as Chair of the California Democratic Party Asian Pacific Islander Caucus and was a Democratic National Convention delegate for President Barack Obama in 2012. He has been named a "Rising Star" by the Campaigns & Elections magazine.

Seema Mehta, a political reporter for the Los Angeles Times, graduated from Syracuse University and previously worked at the Washington Post, the Associated Press, and the Syracuse Post-Standard. She is an East Coast native who came to California for an internship and swore she would leave after a year, never returning to the state except on vacation. Fifteen years later, she and her husband Mark live in Long Beach and she covers the reality show that is politics, while her husband edits actual reality shows. In addition to covering the 2013 mayoral race, Seema covered the 2012 and 2008 presidential contests and the 2010 gubernatorial election.

This talk is sponsored by the Rose Institute of State and Local Government as part of its Speaker Series.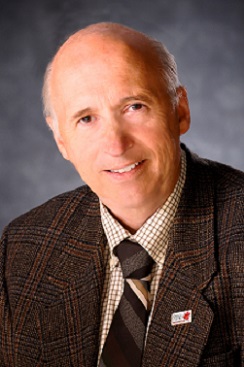 Counterinsurgency on the Double Double: The Canadian Campaign in Kandahar
DAVID CHARTERS
WEDNESDAY, APRIL 24, 2013
While America grows weary of the War in Afghanistan, we often forget about the involvement of other Western powers in the conflict. David Charters, Ph.D., a Professor of Military History and Senior Fellow of the Gregg Centre at the University of New Brunswick, will provide insight into Canada's involvement into prolonged combat. He is an authority on insurgency, counter-insurgency and international terrorism.

Dr. Charters co-authored Kandahar Tour: The Turning Point In Canada's Afghan Mission. The book tells the story of Task Force 1-07 — from its training for war and peace-building in Canada to its efforts in the frontlines of the struggle to rebuild a shattered society and restore hope in a land where there was little.

Waving together the complex threads of Canada's effort in Kandahar was made possible through open access to Department of National defense and Canadian International Development Agency documents, and remarkably candid interviews with diplomats, aid workers, Mounties and solders of all ranks. Kandahar Tour's story is not finished; it will continue to unfold. Nevertheless, in the aftermath of Operation Medusa, the first half of 2007 marked Kandahar's turning point as all aspects of Canada's missions encompassing diplomacy, aid, reconstruction, and mentoring.

David Charters holds his doctorate from the University of London. He is also and author of The Chequered Past: Sports Car Racing and Rallying in Canada, 1951-1991 (2007), and of The British Army and Jewish Insurgency in Palestine 1945-47 (1989).

Charters served for twenty years as Director of UNB's Centre for Conflict Studies, and is currently a Senior Fellow of its successor, The Gregg Centre for the Study of War and Society, and is Editor of its Journal of Conflict Studies. Since 2005 he has been a full member of the Department of History. Dr. Charters is currently the Department of History's Director of Majors. From 2008 to 2010 Dr. Charters served as President of the Canadian Association for Security and Intelligence Studies, and from 2005 to 2008 as a member of the Advisory Council on National Security.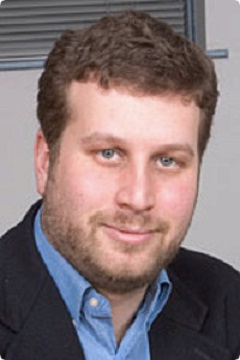 When the State Speaks, What Should It Say? How Democracies Can Protect Expression and Promote Equality
COREY BRETTSCHNEIDER
THURSDAY, APRIL 25, 2013
LUNCHEON 11:30 a.m.; LECTURE 12:00 p.m.
Corey Brettschneider, a Pomona College alumnus and professor of political science at Brown University, argues that ideal democracy is comprised of three core values - political autonomy, equality of interests, and reciprocity - with both procedural and substantive implications. These values entitle citizens not only to procedural rights of participation (e.g., electing representatives) but also to substantive rights that a "pure procedural" democracy might not protect. What are often seen as distinctly liberal substantive rights to privacy, property, and welfare can, then, be understood within what Brettschneider terms a "value theory of democracy." Drawing on the work of John Rawls and deliberative democrats such as Jürgen Habermas, he demonstrates that such rights are essential components of - rather than constraints on - an ideal democracy. Thus, while defenders of the democratic ideal rightly seek the power of all to participate, they should also demand the rights that are the substance of self-government.

At Brown, Brettschnieder teaches courses in political theory and public law. He is also professor, by courtesy, of philosophy. Brettschneider was a Rockefeller faculty fellow at the Princeton University Center for Human Values for the 2010-2011 academic year, a visiting associate professor at Harvard Law School for the 2009 winter term, and a faculty fellow at Harvard's Safra Center for Ethics for the 2006-2007 academic year. Brettschneider received a Ph.D. in politics from Princeton University and a JD from Stanford University. He is the author of When the State Speaks, What Should it Say? How Democracies Can Protect Expression and Promote Equality (Princeton University Press, 2012) and Democratic Rights: The Substance of Self-Government (Princeton University Press, 2007).

Brettschneider is also the author of a casebook, Constitutional Law and American Democracy: Cases and Readings (Aspen Publishers/Wolters Kluwer Law and Business, 2011). His articles include "A Transformative Theory of Religious Freedom," in Political Theory (2010), "When the State Speaks, What Should it Say? Democratic Persuasion and the Freedom of Expression," in Perspectives on Politics (2010), and "The Politics of the Personal: A Liberal Approach," in the American Political Science Review (2007).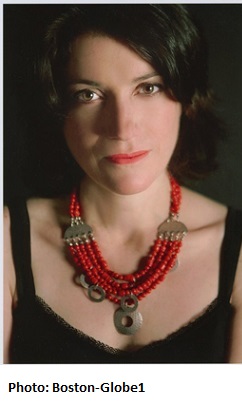 Politics, History, and Truth: The Armenian Genocide
CARLA GARAPEDIAN
THURSDAY, APRIL 25, 2013
April 24th marks the 98th commemoration year of the Armenian Genocide. After almost 100 years, why are these events still so controversial? Filmmaker Dr. Carla Garapedian looks at the intersection between history and politics in what is often called the "first genocide of the twentieth century."

The only American ever to anchor the famous BBC World News, Carla Garapedian earned her Ph.D. in international relations at the prestigious London School of Economics, before cutting her teeth as a correspondent for NBC and later being swept up by the BBC as a director and anchor.

Since leaving the BBC (where, among other stories, she exposed major faults in Europe's most dangerous nuclear reactors), she has cut a swath as an international documentary director, working for Hardcash Productions, the company that produced the Emmy award-winning film about women in Afghanistan, "Beneath the Veil." Her sequel, "Lifting the Veil," premiered in the US on the Sundance Channel in August 2003. In her film "Dying for the President" she made world headlines by sneaking into Chechnya to document Russian war crimes. More recent headlines surrounded her 2005 film, "My Friend the Mercenary" about the attempted coup in Equatorial Guinea, linked to Mark Thatcher and the notorious mercenary, Simon Mann.

Garapedian beat President Bush to the punch in exploring that other "axis of evil," North Korea, in the acclaimed documentary "Children of the Secret State" that details starvation, human rights abuses and cannibalism in that impoverished nation. In 2005, her film "Iran Undercover," about the student movement in Iran, won the prestigious Edward R. Murrow award, as part of the PBS Frontline World series.

In addition to anchoring for BBC World News, Garapedian has been a correspondent for NBC Sunrise, NBC Nightly News and CNBC financial news. She narrated the Armenian genocide film, "Voices from the Lake" by the acclaimed filmmaker, J.M. Hagopian, as well as co-writing his award-winning film "Germany and the Secret Genocide."

The headline about her in the LA Times Calendar section is probably the best description of her work so far - "Documenting Truth in Dangerous Places."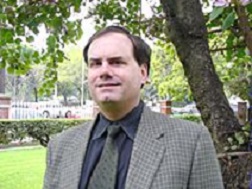 McKenna Lecture on International Trade and Economics
Explaining CEO Pay
KEVIN MURPHY
MONDAY, MAY 6, 2013
Kevin J. Murphy is the Kenneth L. Trefftzs Chair in Finance at the USC Marshall School of Business, a Professor of Law at the USC Gould School of Law and Professor of Economics at USC's College of Letters, Arts & Science. He is member of the American Economic Association and associate editor for the Journal of Financial Economics and Journal of Corporate Finance.

Few issues in the history of the modern corporation have attracted the international attention garnered by what the largest corporations pay their top executives. Fueled by disclosure requirements, and human curiosity and envy, analyzing and criticizing CEO pay has been a popular sport among business pundits for decades. Currently, however, we are in the midst of a reexamination of CEO pay that has more than the usual amount of energy and more than the usual amount of substance. While some observers believe that the trends in the level and structure of CEO pay reflect an increasingly competitive labor market for managerial talent, others contend that the trends reflect powerful and greedy CEOs extracting high levels of compensation from complacent (and friendly) boards of directors. In his Athenaeum talk, Kevin Murphy will explore the underlying causes of the trends in CEO pay, concluding that many trends are best explained not by efficient contracting or managerial power, but rather as unintended consequences from failed government attempts to reign in perceived pay "excesses." More broadly, Murphy argues that any attempt to explain CEO pay is incomplete without an understanding of the role of politics in constraining and influencing contracts written between executives and shareholders.

Professor Murphy is a nationally known expert on executive compensation, and is the author of more than forty articles, cases, books, or book chapters relating to compensation and incentives in organizations. He helped the U.S. Securities and Exchange Commission formulate disclosure rules for top management pay. His study examining the salary trends of top executives, published in 2000, set a benchmark in finance research. He has provided commentary on corporate pay reform to The New York Times, Los Angeles Times and Boston Globe, among other media.

He appeared before a Congressional oversight panel hearing on 2010 to assess the effectiveness of executive compensation restrictions for companies that received TARP funds. Murphy previously appeared before the House Financial Services Committee in June 2009 to discuss executive compensation, his field of expertise.

Murphy received his Ph.D. in Economics from the University of Chicago in 1984 and his BA, summa cum laude, from UCLA in 1979. From 2004 to 2007, he served as Vice Dean for Faculty and Academic Affairs at the Marshall School. Before joining USC, Professor Murphy was on the faculty of the University of Rochester and Harvard Business School.

Kevin Murphy will deliver the annual McKenna Lecture on International Trade and Economics, which is also the occasion for presenting awards to outstanding students in economics.
ATHENAEUM ETIQUETTE
The Athenaeum serves as a gathering place where ideas, inquiry, and fellowship bring students, faculty, staff, other scholars, and nationally prominent speakers together.



Attendance at any event may be limited to persons associated with CMC, to the people who signed up for the dinner, or to the maximum number of people allowed by fire regulations.



On some occasions the speaker may address the group in another forum or the College may set up a video feed to handle an overflow crowd. All programs at the Athenaeum are filmed. Individuals attending should understand that their image might appear on the videotape.



House rules and common courtesy prohibit disruptive actions inside the building during an Athenaeum sponsored program.



Time allowing, there will be a period set aside for questions. Students will have priority during this portion of the program.



Guests are expected to dress appropriately in all dining rooms. Shorts, jeans, and t-shirts are not acceptable at dinner; more casual attire is acceptable for lunch and tea. No bare feet at any time.