Athenaeum Location
Print Newsletter
September 12, 2013
Vol. 29, No. 01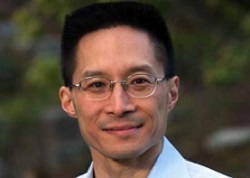 WELCOME TO THE CLASS OF 2017
Democracy is for Amateurs
ERIC LIU
THURSDAY, SEPTEMBER 12, 2013
Public Viewing: McKenna Auditorium 6:45 p.m.
Civic entrepreneur, author, and educator Eric Liu is this year's freshman class speaker. Liu served as both a speechwriter and Deputy Domestic Policy Advisor for President Bill Clinton. Liu has emerged as a prominent national voice on the ideals of citizenship, patriotism, and democracy. He is a frequent contributor to MSNBC, and is a regular correspondent for TIME.com and TheAtlantic.com.

Liu wrote The True Patriot (2007), a national bestselling book that argues progressives must reclaim patriotism, and founded the Patriot Network to advance the book's call for progressive patriotism. Previously, Liu authored Guiding Lights: The People Who Lead Us Toward Our Purpose in Life (2006), and The Accidental Asian: Notes of a Native Speaker (1999), a New York Times notable book. In 2002 the World Economic Forum named Liu one of the top 100 "Global Leaders of Tomorrow."

Liu recently founded Citizen University in an effort to combat the rising trend of what he calls "citizen detachment." According to Liu, government works best when ordinary Americans flex their citizen muscles and play a more active and participatory role in the political process.

This dinner is only open to freshman, but additional seating will be available in McKenna Auditorium for those wishing to hear the talk. Freshmen are automatically signed up for this dinner, and must contact the Athenaeum to cancel their reservation if they do not plan to attend.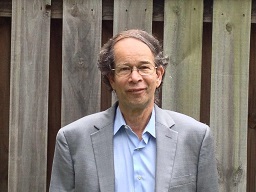 FDR and the Jews
RICHARD BREITMAN
MONDAY, SEPTEMBER 16, 2013
President Franklin Delano Roosevelt is consistently ranked among the top presidents by presidential scholars for his keen stewardship through the Great Depression and his wartime leadership during the Second World War. And yet during his administration, the Nazi Regime in Germany waged a campaign of mass murder with impunity. How do we reconcile the first image of Roosevelt, bold and resolute, with his inaction against the Nazi genocide of the Jews of Europe? This is the central question of FDR and the Jews, by Richard Breitman and Allan J. Lichtman, history professors at American University. The book is hailed for its nuanced argument that Roosevelt "was neither a hero of the Jews nor a bystander to the Nazis' persecution and then annihilation of the Jews. No simple or monolithic characterization of this complex president fits the historical record."


Richard Breitman received his B.A. and M.A. from Yale University and his Ph.D. from Harvard University. He is either the author or co-author of ten books and many articles in German history, U.S. history, and the Holocaust. His most recent previous work was Hitler's Shadow: Nazi War Criminals, U.S. Intelligence, and the Cold War, co-authored with Norman J.W. Goda. He is best known for The Architect of Genocide: Himmler and the Final Solution (Knopf 1991) and Official Secrets: What the Nazis Planned, What the British and Americans Knew (Hill and Wang, 1998), a finalist for National Jewish Book Award.


Previously, Professor Breitman directed of historical research for the Nazi War Criminal Records and Imperial Japanese Records Interagency Working Group, which helped to bring about declassification of more than eight million pages of U.S. government records under a 1998 law. He is also an editor of the scholarly journal entitled Holocaust and Genocide Studies. At American University, he teaches courses in modern European history.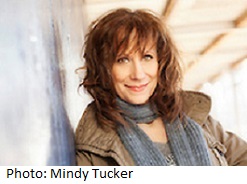 Lizz Free or Die!
LIZZ WINSTEAD
TUESDAY, SEPTEMBER 17, 2013
With a sharp wit and keen appreciation of current events, Lizz Winstead has fashioned a successful career as a political satirist, performer, and writer. Winstead is a co-creator and former head writer of The Daily Show, and a co-founder of Air America Radio.

As a performer, Lizz Winstead served as correspondent on The Daily Show with Craig Kilborn and later as a host on Unfiltered, AirAmerica Radio's mid-morning show, where she recruited famous figures like Hip Hoplegend, Chuck D, and later MSNBC host Rachel Maddow. Winstead is currently touring the country from Los Angeles to New York City.

Winstead's political satire work has been featured and commented on in The New York Times, The Washington Post, Entertainment Weekly's 100 Most Creative People issue and she has made numerous television appearances, including on HBO and Comedy Central. She also appears in weekly segments on The Ed Show on MSNBC and HLN's The Joy Behar Show. When Winstead is not on stage, she writes for The Guardian, The Huffington Post and blogs at her website lizzwinstead.com.

In May of 2012, Lizz Winstead published her first book, Lizz Free Or Die, a series of personal essays. In reference to the book, comedian Sarah Silverman says, "reading Lizz Winstead's hilarious collection of very personal essays somehow leaves you changed. You laugh, and yet there are nutrients in her words."

Lizz Winstead's visit to the CMC campus is sponsored by the Center for Writing and Public Discourse.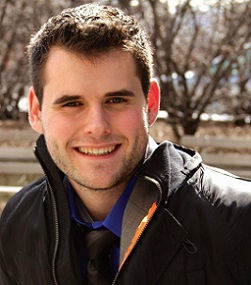 What Makes a Family?
ZACH WAHLS
WEDNESDAY, SEPTEMBER 18, 2013
Zach Wahls tried to answer that very question when he testified before the Iowa House Judiciary Committee in January, 2011.

The son of two lesbian mothers, the 19-year-old University of Iowa engineering student had no idea that his heartfelt testimony that day would spread like viral wildfire, and even land him on The Ellen DeGeneres Show. A state champion in high school debate and multiple national finalist in competitive acting, Zach was no stranger to speaking before an audience. Yet, he had never talked about his family in a public setting or in such open and candid terms.

On his way home from the public hearing, he thought that his work was, for all practical purposes, finished. Just two days after he testified during that hearing, however, a YouTube video of his testimony went viral, garnering nearly two million views with millions more via Facebook, Twitter, national and international television, and other online media. Although initially hesitant to share his story on such a vast stage, Zach remembered the famed words of his favorite superhero's uncle, Ben Parker: "With great power comes great responsibility." Never before in his life had he had such an opportunity to stand up and speak out on behalf of his family. So he did what any of us would do, deciding to advocate for family and families like his all over the country.

After appearing on numerous television programs in person and his testimony airing on MSNBC, ABC, CBS and CNN, Zach found himself working on a book, My Two Moms: Lessons of Love, Strength, and What Makes a Family (2012). Zach shares a story that has never before been told, and offers a fresh, bold perspective on a recently rekindled - and always contentious - issue: gay marriage.

Zach Wahls' visit to campus is jointly sponsored by the Athenaeum and the Berger Institute for Work, Family, and Children.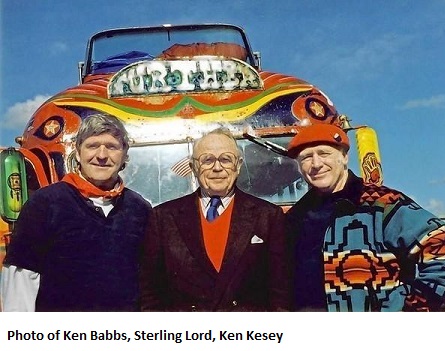 A Conversation with Sterling Lord: CANCELLED
STERLING LORD
THURSDAY, SEPTEMBER 19, 2013
DINNER: 6:00 p.m.; PROGRAM 6:45 p.m. Parents Dining Room
In 1951 a virtually unknown Jack Kerouac brought a manuscript of a book to Robert Giroux, the editor publisher who became the founder of Farrar, Straus & Giroux. It wasn't a traditional manuscript: it was a single, massive typed scroll, 119-foot-8-inch. Legend has it that Giroux rejected the book. Actually, he never even read it. He told the young author to retype it as a conventional manuscript. Kerouac then sought out a literary agent who could help him get the book published. He took the recommendation of Giroux and showed up at the one-room office of literary agent Sterling Lord. Lord found the book fascinating but selling it was not easy. Lord persisted for four years, after numerous rejections and the despair of the author. "I had no idea whether or not it was going to be a success or not. But I thought Kerouac's voice was different and should be heard." He eventually persuaded Viking Press to publish On the Road, which appeared in 1957 to a strong review in The New York Times.Literary history shifted. Since its publication, sales of the book in the United States have topped 5 million copies; the manuscript scroll was sold in 2001 at auction for $2.43 million.

Since representing Kerouac, Sterling Lord has become a dean of literary agents. In his new memoir, Lord of Publishing, Lord recounts his adventures in publishing and, above all, his love of writers and writing. He has represented Ken Kesey, Frank Deford, Terry Southern, Gloria Naylor, Nicholas Pileggi, Howard Fast, and Dick Francis among many other distinguished authors. He has, inevitably, turned down many, including Lyndon Johnson.

Lord came to the New York world of publishing from Burlington, Iowa, where his father managed a small store and taught his son the art of bookbinding. Starting as a magazine editor, Lord shifted to representing authors. He has been a prime mover and witness to the major changes in book publishing over the last half century.

Please join us for a fascinating conversation.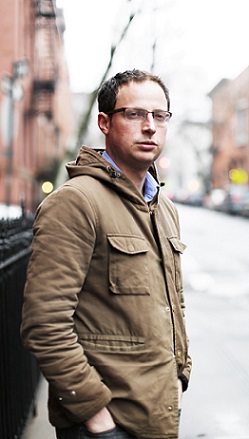 The Signal and the Noise: Why So Many Predictions Fail- But Some Don't
NATE SILVER
THURSDAY, SEPTEMBER 19, 2013
Nate Silver is one of the nation's most influential political forecasters and popular statisticians. In 2008, Silver founded his blog, FiveThirtyEight.com, which provides a data-driven analysis of everything from politics to technology to sports. The site drew acclaim for providing in-depth and accurate political forecasts of the 2008 and 2012 national elections. According to one statistic, on the eve of the national election in 2012, one in five people going to The New York Times website were visiting FiveThirtyEight.

Silver's influential role in political forecasting was by no means a given for an economics major from the University of Chicago interested in baseball. In 2002, Nate Silver was working as a consultant for the accounting firm KPMG when he developed a new method for predicting the performance of baseball players, which was quickly acquired by the Web site Baseball Prospectus. Using his knowledge of statistics, Silver engaged himself for a time playing professional poker before becoming interested in political predictions. After the 2008 presidential election when he correctly predicted the results of the primaries and the presidential winner in 49 states, his blog became an overnight sensation.

While only 35, Nate Silver has earned numerous awards and accolades. In September 2008, FiveThirtyEight became the first blog to be selected as a Notable Narrative by the Nieman Foundation for Journalism at Harvard University. Silver has been named among TIME's 100 Most Influential People of 2009 and Rolling Stone's 100 Agents of Change. in 2012 and 2013. He was also named OUT magazine's person of the year in 2012.

In September 2012, Silver published, The Signal and the Noise: Why So Many Predictions Fail—but Some Don't. Reviewing the book for The New York Times, Noam Scheiber predicted, "it could turn out to be one of the more momentous books of the decade." Upon release, the book became a best seller on The New York Times list for nonfiction and Amazon.com named it as the best nonfiction book of 2012.
Nate Silver is the inaugural Res Publica Speaker for the 2013-2014 academic year.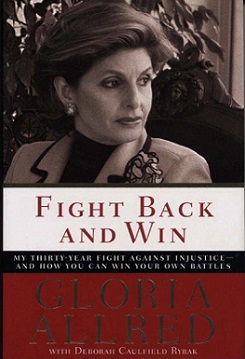 Women's Rights and Women's Wrongs – Sexual Harassment in the Workplace and Sexual Assault on College Campuses
GLORIA ALLRED
MONDAY, SEPTEMBER 23, 2013
Gloria Allred has been practicing law for over thirty-two years. Through her cases on behalf of women's rights, and rights for minorities discriminated against because of gender, race, age, sexual orientation, or physical condition, Allred has emerged as a prominent activist. Her law firm, Allred, Maroko & Goldberg is well known for their work on behalf of victims in civil rights, rape, child abuse, and murder cases.

Allred currently serves as president of the Women's Equal Rights Legal Defense and Education Fund, and Time magazine called her "one of the nation's most effective advocates of family rights and feminist causes." In 1986 President Reagan awarded her the President's Volunteer Action Award for her development of a child support amnesty program in California. Allred is the author of Fight Back and Win – My Thirty-Year Fight Against Injustice and How You Can Win Your Own Battles (2006), where she shares lessons from her extensive experience fighting for victims.

Allred has gained prominent national attention for her involvement in high profile cases. She represented the family of OJ Simpson's slain wife; Mel Brown (Scary Spice) in a paternity suite against Eddie Murphy; and women harassed by Tiger Woods, Anthony Wiener, and Herman Cain, among many others. Allred also took on the case of a Miss Universe contestant who was ousted after it was discovered she was born male, Meg Whitman's undocumented housekeeper after it was suspected she was fired for political reasons, and victims of sexual assault at Occidental College.

Ms. Allred's Athenaeum talk is jointly sponsored by the Athenaeum, ASCMC, the Kravis Leadership Institute, the Berger Institute for Work, Family, and Children, and the Center for Writing and Public Discourse.
Dreamers: A Discussion about Immigration
EILEEN TRUAX
WEDNESDAY, SEPTEMBER 25, 2013
Eileen Truax is an award winning journalist with years of experience in Mexico and the United States. She has covered issues ranging from Mexican politics, U.S.-Mexico relations, and immigration issues. Truax was the immigration and Mexican communities reporter for La Opiniòn, and later Online Information Editor for Impremedia.

Currently Truax writes a weekly column titled "Si Muero Lejos de Ti" (If I Die Away From You) for Huffington Post Voices, and is a freelance contributor for several Spanish-Language publications. She also founded a video productions company called Malaspina Producciones, and is the Los Angeles correspondent for Gatopardo magazine. Truax's first book is titled Dreamers: A Generation's Struggle for the American Dream (2013), is about undocumented students in the United States.

Truax was born in Mexico City, and moved to Los Angeles in 2004. She received her Masters degree in Communication and Politics from Universidad Autònoma Metropolitana, and was a recipient of the Scripps Howard Immigration Training Program fellowship.

This talk is jointly sponsored by the CLSA (Chicano/Latino Student Affairs Center) and is in recognition of Latino Heritage Month.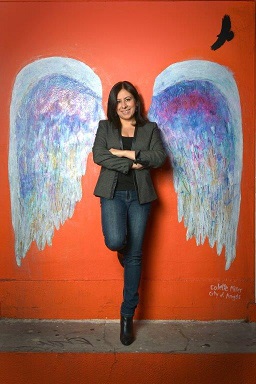 U.S. Policy toward Korea: Containment and Engagement
CHAE-JIN LEE
THURSDAY, SEPTEMBER 26, 2013
Since the end of World War II, the United States has played an important role in the management of Korean affairs. The Truman Administration was instrumental in establishing the Republic of Korea (South Korea) in 1948 as a rival to the Democratic People's Republic of Korea (North Korea). When North Korea invaded South Korea in 1950, the United States led the U.N.-mandated efforts to rescue South Korea and encountered costly military confrontation with China. At the end of the war, the United States embraced South Korea as one of its client states, concluded a mutual security treaty with South Korea as an essential link in its regional containment system, and guaranteed peace and stability on the Korean Peninsula. At times the United States pursued a policy of constructive engagement toward North Korea in an attempt to persuade the latter's nuclear disarmament, but without success so far. While South Korea has become a democratic, prosperous, open, and vibrant country, North Korea remains as a poor, isolated, militant, and dictatorial system. In his Athenaeum address Professor Chae-Jin Lee will discuss the evolution of America's complex relations with both Koreas and will explore how the United States has dealt with North Korea's defiant challenges and what the United States can do in supporting the processes of inter-Korean reconciliation and the ultimate goal of Korean reunification.

Professor Chae-Jin Lee is Professor Emeritus of Government at CMC and plans to teach "U.S. Policy in Asia" spring semester 2014. He is also a Visiting Professor at Korea National Diplomatic Academy. A prominent scholar of U.S. foreign policy and East Asia (Korea, China, Japan), Professor Lee was Bank of America Professor of Pacific Basin Studies and Director of the Keck Center for International and Strategic Studies at CMC for 20 years. He also taught at University of Washington, University of Kansas, UC (San Diego), and U.S. Army Command and General Staff College.

Professor Lee received B.A. from Seoul National University and Ph.D. from UCLA A prolific scholar, his publications include: A Troubled Peace: U.S. Policy and Two Koreas (2006); China and Korea: Dynamic Relations (1996); Zhou Enlai: The Early Years (1994); and The United States and China: Changing Relations and Regional Implications (1991). He also serves on editorial boards for several journals, including Asian Survey, Asia Policy, Asian Perspective, Journal of Pacific Asia, Journal of Peace and Unification, and International Journal of Korean Studies.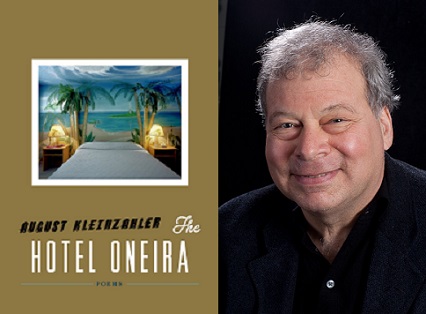 August Kleinzahler Reads from The Hotel Oneira
AUGUST KLEINZAHLER
THURSDAY, SEPTEMBER 19, 2013
DINNER 6:00 p.m.; PROGRAM 6:45 p.m.
Please join us to hear August Kleinzahler read from his new book of poetry, The Hotel Oneira. From Publisher's Weekly: "Kleinzahler's first since his new-and-selected Sleeping It Off in Rapid City (2008) finds the peripatetic, polymathic, and sometimes dyspeptic poet in terrific form . . . What stays, and what ought to impress any reader, are the range and the command that Kleinzahler has over so many flavors and kinds of American English."

For his own part, Kleinzahler doesn't like to call himself a poet. He says "most poets are shiftless, no-account fools." Yet he has been very successful avoiding this stereotype; his work has been described by The New York Times as "a modernist swirl of sex, surrealism, urban life and melancholy with a jazzy beat."

Kleinzahler was born in Jersey City, New Jersey, in 1949, and raised in Fort Lee, New Jersey. After graduating from the University of Victoria, he wrote a music column for the San Diego Reader before starting his career as an author, essayist, and poet. He is the author of ten books of poetry, including: The Strange Hours Travelers Keep (2004), winner of the International Griffin Poetry Prize; Live from the Hong Kong Nile Club: Poems: 1975-1990 (2000); Green Sees Things in Waves (1999); and Red Sauce, Whiskey and Snow (1995). He is also the author of the meditative memoir Cutty, One Rock: Low Characters and Strange Places, Gently Explained (2004).

His reputation as a divisive, opinionated figure was confirmed in 2004 when he wrote a scathing response to Garrison Keillor's poetic taste on his NPR segment in Poetry Magazine. He critiqued Keillor for his persistent selection of only "anecdotal" and "wistful" poems.

Kleinzahler's honors include a fellowship from the Guggenheim Foundation, the Lila Acheson-Reader's Digest Award for Poetry, an Academy Award in Literature from the American Academy of Arts and Letters, a Berlin Prize Fellowship, the Griffin International Poetry Prize, and the post of poet laureate in Fort Lee, New Jersey.

August Kleinzahler is a visiting lecturer in the department of literature and a Gould Fellow.
MARIAN MINER COOK ATHENAEUM
RECORDING POLICY
It is the policy of the Marian Miner Cook Athenaeum that no lecture, appearance or performance by any speaker or performer at the Athenaeum is to be videotaped, audiotaped, or otherwise recorded and/or broadcast without the prior written permission of the relevant speaker, performer, or other authorized owner of the intellectual property rights to the event.



Anyone requesting permission to record an event is required to submit an "Event Recording Request Form" to Bonnie Snortum, the Director of the Athenaeum, at least 48 hours in advance of the relevant event.



It is understood that the speaker, the performer, the Athenaeum, and any other event sponsor, as appropriate, reserve all intellectual property rights for each Athenaeum event.



If you have any questions regarding this policy, please contact Bonnie Snortum at bsnortum@cmc.edu or at (909) 607-4180.
ATHENAEUM ETIQUETTE
The Athenaeum serves as a gathering place where ideas, inquiry, and fellowship bring students, faculty, staff, other scholars, and nationally prominent speakers together.



Attendance at any event may be limited to persons associated with CMC, to the people who signed up for the dinner, or to the maximum number of people allowed by fire regulations.



On some occasions the speaker may address the group in another forum or the College may set up a video feed to handle an overflow crowd. All programs at the Athenaeum are filmed. Individuals attending should understand that their image might appear on the videotape.



House rules and common courtesy prohibit disruptive actions inside the building during an Athenaeum sponsored program.



Time allowing, there will be a period set aside for questions. Students will have priority during this portion of the program.



Guests are expected to dress appropriately in all dining rooms. Shorts, jeans, and t-shirts are not acceptable at dinner; more casual attire is acceptable for lunch and tea. No bare feet at any time.