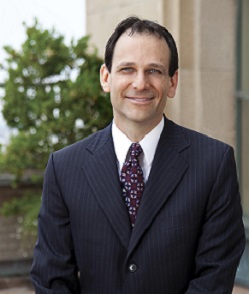 The Myths and Realities of CEO Pay
MICHAEL DORFF
THURSDAY, JANUARY 30, 2014
Michael Dorff is a Professor of Law at Southwestern Law School, where he teaches Contracts, Business Associations, and a joint course with the Peter F. Drucker and Masatoshi Ito Graduate School of Management entitled Mergers & Acquisitions: Law, Strategy and Finance. He has previously taught Corporate Mergers & Acquisitions and Nonprofit Organizations at Southwestern and has also taught at UCLA School of Law and at Rutgers Law School.

Professor Dorff's research focuses primarily on corporate governance (especially executive compensation) and the philosophy of law and economics. He has published numerous articles in these areas in publications such as the Southern California Law Review, the Journal of Corporation Law, and the Indiana Law Journal. He has also served as an expert witness on business law issues and has been appointed as a business dispute referee by the Los Angeles Superior Court. He has lectured widely on his research at law schools as well as corporate directors and officers throughout the country and internationally.

Michael Dorff graduated from Harvard College and Harvard Law School and clerked for Judge Levin H. Campbell on the United States Court of Appeals for the First Circuit before going on to private practice at firms in Houston and New York. His book on executive compensation, Indispensable and Other Myths: Why the CEO Pay Experiment Failed, and How to Fix It will be published by the University of California Press in the spring of 2014. His visit to CMC is sponsored by the Robert Day School for economics and finance.