Athenaeum Location
Print Newsletter
February 15, 2014
Vol. 29, No. 09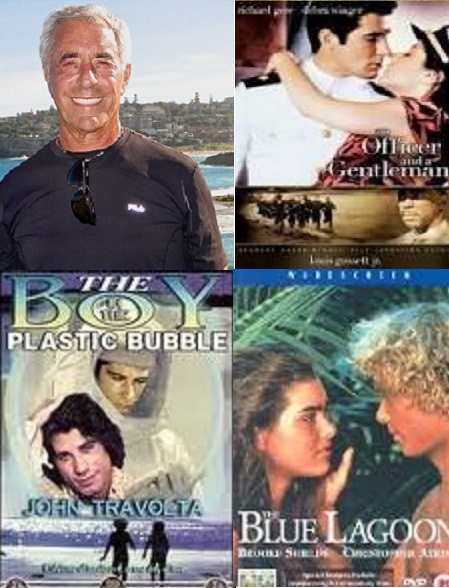 SURVIVING CLAREMONT: The Arduous Road to Screenwriting Stardom and True Love
DOUGLAS DAY STEWART '62
MONDAY, FEBRUARY 24, 2014
Douglas Day Stewart (CMC '62) is a screenwriter for many well-known and popular movies. He wrote The Boy in the Plastic Bubble (1976), for which he received an Emmy nomination; The Blue Lagoon (1980); and was nominated for an Oscar for his original screenplay An Officer and a Gentleman (1982), which was based on Stewart's own experiences as a Naval officer.

He wrote and directed two films, Thief of Hearts (1988) and Listen to Me (1990). Stewart also wrote the screenplay for the 1995 film adaption of The Scarlet Letter, starring Demi Moore. For theater, Stewart co-wrote An Officer and a Gentleman: The Musical, which premiered at the Lyric Theatre in Sydney in 2012. What About Love, Stewart's latest film starring Sharon Stone and Andy Garcia, will be released in theaters this year.

Stewart lives with his artist wife Judith in Hawaii. His three children, Dylan, Sean, and Shady live in Los Angeles.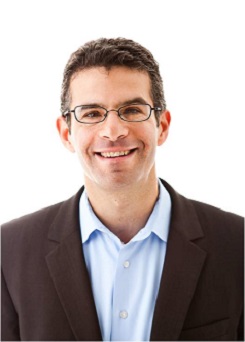 Human Rights in the Age of Innocence
DANIEL MEDWED
TUESDAY, FEBRUARY 25, 2014
Professor Medwed's work revolves around the topic of wrongful convictions. His book, Prosecution Complex: America's Race to Convict and Its Impact on the Innocent (New York University Press, 2012), explores how even well-meaning prosecutors may contribute to wrongful convictions because of cognitive biases and an overly-deferential regime of legal and ethical rules. In 2013, he received one of Northeastern's most prestigious prizes, the Robert D. Klein University Lectureship, which is awarded annually to a member of the faculty across the university who has obtained distinction in his or her field of study. He is a member of the Board of Directors of the New England Innocence Project, a founding member of the Board of Directors of the Innocence Network, a consortium of innocence projects across the world, and a former President of the Board of Directors of the Rocky Mountain Innocence Center in Salt Lake City. Prior to joining Northeastern in 2012, Professor Medwed was a member of the law faculty of the University of Utah where he worked closely on many projects with President Hiram Chodosh during his Utah deanship.

Professor Medwed's talk is sponsored by the Center for Human Rights Leadership and the President's Office at Claremont McKenna College.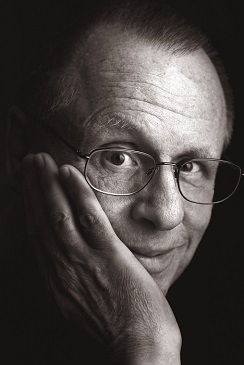 The Failure(s) of Ethics: Confronting the Holocaust, Genocide, and Other Mass Atrocities
JOHN ROTH
WEDNESDAY, FEBRUARY 26, 2014
John K. Roth is the Edward J. Sexton Professor Emeritus of Philosophy and the Founding Director of the Center for the Study of the Holocaust, Genocide, and Human Rights (now the Center for Human Rights Leadership) at Claremont McKenna College, where he taught from 1966 through 2006. In 2007-2008, he served as the Robert and Carolyn Frederick Distinguished Visiting Professor of Ethics at DePauw University in Greencastle, Indiana.

In addition to service on the United States Holocaust Memorial Council and on the editorial board for the journal Holocaust and Genocide Studies, he has published hundreds of articles and reviews and authored, co-authored, or edited more than fifty books, including Approaches to Auschwitz (1987); Ethics During and After the Holocaust (2006); The Oxford Handbook of Holocaust Studies (2010); Rape: Weapon of War and Genocide (2012); and Encountering the Stranger: A Jewish-Christian-Muslim Trialogue (2012). Currently, he is working on two books: The Failure(s) of Ethics: Confronting the Holocaust, Genocide, and Other Mass Atrocities and Losing Trust in the World: Holocaust Scholars Encounter Torture.

Roth has been Visiting Professor of Holocaust studies at the University of Haifa, Israel, and his Holocaust-related research appointments have included a Koerner Visiting Fellowship at the Oxford Centre for Hebrew and Jewish Studies in England as well as an appointment as the Ina Levine Invitational Scholar at the Center for Advanced Holocaust Studies, United States Holocaust Memorial Museum. From 2011 to 2013, he chaired the national board of the Federation of State Humanities Councils. In addition to holding several honorary degrees, Roth was named the 1988 U.S. National Professor of the Year by the Council for Advancement and Support of Education and the Carnegie Foundation for the Advancement of Teaching, and in 2012, he received the Holocaust Educational Foundation's Distinguished Achievement Award for Holocaust Studies and Research.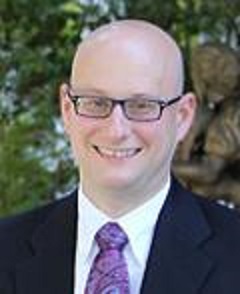 California's Budget and Choices for the Future
MICHAEL COHEN
THURSDAY, FEBRUARY 27, 2014
LUNCHEON 11:30 a.m.; PROGRAM 12:00 p.m.
On January 9, 2014, Governor Jerry Brown unveiled his proposed 2014-15 budget for the state. Recent increases in personal income tax revenues have improved the state's budget conditions significantly and the $151 billion proposal reflects an increase in general fund spending of $11 billion. The proposed budget would continue California's recent progress toward a firmer fiscal footing by paying down some of the state's "wall of debt" and proposing a $2.3 billion reserve. While critics praise these measures they argue that the proposed budget does not do enough to address California's massive pension liabilities. As Director of the California Department of Finance, Michael Cohen directs the development of Governor Brown's budget. He will provide an overview of key budget decisions and discuss the outlook for California's fiscal future.

Michael Cohen was appointed as Director of the California Department of Finance by Governor Jerry Brown in September 2013. He serves as the Governor's chief fiscal policy advisor. Prior to becoming Director, he served as Chief Deputy Director of the Department of Finance from 2011 to 2013. In this capacity, Mr. Cohen was the department's lead contact with the state Legislature on the state budget. From 1997 to 2010, Mr. Cohen worked at the Legislative Analyst's Office (LAO). While there, he served as a local government finance analyst, Director of State Administration, and Deputy Legislative Analyst.


Mr. Cohen earned a Master's Degree in Public Affairs from the Lyndon B. Johnson School at the University of Texas and a Bachelor's Degree in Urban Studies from Stanford University.

Cohen's visit to the Athenaeum is sponsored by the Rose Institute of State and Local Government at CMC.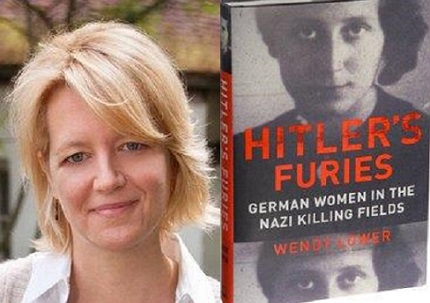 Hitler's Furies: German Women in the Nazi Killing Fields
WENDY LOWER
THURSDAY, FEBRUARY 27, 2014
In her latest work, Hitler's Furies: German Women in the Nazi Killing Fields (2013), CMC professor Wendy Lower looks at the role of German women in Holocaust and World War II. The book was produced after more than two decades of research into the Holocaust. In an interview with Claremont Mckenna College, Lower, the John K. Roth Professor of History and George R. Roberts Fellow, states that her initial research into Nazi archives following the collapse of the Soviet Union inspired a number of questions when she found pictures of young German women amidst scenes of horror: 'How did these women get here? And if they're there, what are they witnessing? How are they responding to the violence? Are they actually directly involved in the killing?' Lower's book reveals the complicity and direct participation of women.

Upon its publication Hitler's Furies was met with widespread critical acclaim and a significant share of attention from awards committees. National Book Award winner and former guest at the Athenaeum, Deborah Lipstadt writes, "Hitler's Furies is a long overdue and superb addition to the history of the Holocaust. The role of women perpetrators during the Final Solution has been too much glossed over. Wendy Lower's book provides an important and stunning corrective. It is a significant addition to our understanding of the role of ordinary Germans in the Reich's genocide." Hitler's Furies is a 2013 National Book Award Finalist, Nonfiction.

Lower's previous published books include The Diary of Samuel Golfard and the Holocaust in Galicia (Documenting Life and Destruction: Holocaust Sources in Context) (2011), which provides an in-depth study of a Jewish man's diary from Nazi-occupied Poland, and Nazi Empire-Building and the Holocaust in Ukraine (2006), which looks at the German colonization of and the Holocaust in Ukraine.

As a historical consultant for the U.S. Holocaust Memorial Museum, Lower has published numerous articles and books on the Holocaust and conducted archival research and fieldwork in central and eastern Europe since 1992.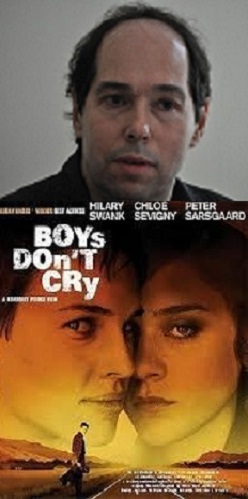 A True Story Talk: Some Thoughts on Writing Screenplays Based on Real Events
ANDREW BIENEN
FRIDAY, FEBRUARY 28, 2014
LUNCHEON 11:30 a.m.; PROGRAM 12:00 p.m. PARENTS DINING ROOM
Andrew Bienen is a screenwriter and professor of screenwriting. He cowrote the Academy Award winning and culturally significant Boys Don't Cry (1999) with Kimberly Peirce, the director of the film. Boys Don't Cry dramatized the real-life story of Brandon Teena, who was beaten, raped, and murdered by his male acquaintances after they discovered he was transgender. When it premiered in 1999, the film was met with widespread critical acclaim. Writing for The New York Times, Janet Muslin described the film as, "Moving inexorably, and with great innate suspense, toward disaster, it still savors the visions of transcendence and escape that Brandon Teena offered. Unlike most films about mind-numbing tragedy, this one manages to be full of hope."

In addition to his career as screenwriter, Bienen is also an Associate Professor of Screenwriting at Columbia University's Graduate Film School. Previously, he also taught at La Femis (Paris), New York University, and the New School.
Bienen has an MFA in Screenwriting from Columbia, and an M.A. in English from the University of Virginia. He has written screenplays for Dreamworks and New Line Cinema, and served as a story consultant at Miramax Films. He lives in New York City.

Andy Bienen's visit to campus and Athenaeum talk is sponsored by the Center for Writing and Public Discourse at CMC.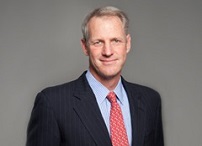 2014 Claremont Finance Conference
Private Equity 101
MARK BRADLEY P'17
FRIDAY, FEBRUARY 28, 2014
PROGRAM 6:15 p.m.
Mark is a founding partner of Dean Bradley Osborne. He started his career with Morgan Stanley in 1985 after graduating from The University of California at Berkeley with a BS in Business Administration. He worked for two years as an analyst in the Firm's Mergers & Acquisitions department. From 1987 to 1989 he attended Stanford Business School where he earned his Masters in Business Administration. He returned to Morgan Stanley in 1989 as an associate in the Corporate Finance department. Mark was the Global Head of Morgan Stanley's Financial Sponsors coverage group for eleven years before becoming Chairman of the Group in 2011.

As Head of the Financial Sponsors Group, Mark was responsible for managing all of Morgan Stanley's relationships with private equity firms globally. He has been involved in many of the largest and most complex LBOs. In addition, he has had the privilege of advising many private equity firms on financing and strategic opportunities at the GP level. Notable transactions where Mark was involved include the $45Bn LBO of TXU, $20Bn merger of Seagate and Veritas and the subsequent $2Bn LBO of Seagate's disk drive business, $12Bn LBO of NXP, $11Bn LBO of SunGard and the $8Bn LBO of Avaya. At the GP level, Mark was involved in the $5Bn IPO of KPE, the subsequent merger of KKR and KPE and relisting of KKR on the NYSE, IPO of Blackstone, and the sale of a minority stake in TPG to CDB.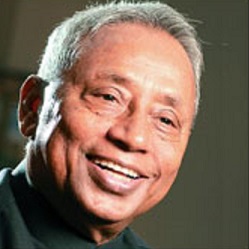 22nd Kravis-de Roulet Conference
Sustainable Models for Poverty Alleviation Through Microfinance and Social Business
H.I. LATIFEE
SATURDAY, MARCH 1, 2014
PROGRAM 1:15 p.m.
Professor H. I. Latifee is the Managing Director of Grameen Trust. Professor Latifee was also one of the founding members of Grameen Bank, which is affiliated with Grameen Trust. Before joining Grameen Trust in 1994, Latifee was a Professor of Economics at the University of Chittagong in Bangladesh. Professor Latifee is a highly regarded expert on microfinance and was a winner of Business Week's Stars of Asia Award in 2001 for his leadership in the field of microcredit and poverty alleviation. He holds a B.A. and M.A. from Dhaka University in Bangladesh as well as a M.A. from Boston University.

The Leading Social Innovation Conference on March 1st will feature social entrepreneurs and leaders in the field presenting models of social innovation. The conference will involve audience of community and social sector leaders, educators, and students—including a student social venture poster session.

Distinguished speakers include:
Emily Arnold-Fernandez – Founder and Executive Director of Asylum Access
Jane Aronson – Founder and CEO, Worldwide Orphans Foundation
Joshua Brody – Director of Sequoyah School
Rich Brush – Founder and CEO of Collective Health
Dina Buchbinder – Founder/Executive Director of the United Nations Youth Association of Mexico
Susan Davis – Founder, President & CEO of BRAC USA, Co-Author, Social Entrepreneurship: What Everyone Needs to Know
Eden Full – Founder, Roseicollis Technologies Inc. and Inventor of Sunsaluter and Youth Social Entrepreneur of the Year
Saul Garlick – Founder and CEO of ThinkImpact
Chris Grumm –Chris Grumm Consulting Group, former President/CEO, Women's Funding Network
Anisa Haq – Program Head for the Institute of Educational Development at BRAC University
Reginald Jones – President/CEO, Jacobs Center for Neighborhood Innovation
Professor H.I. Latifee – Managing Director of Grameen Trust
Rishi Manchanda – President and Founder of HealthBegins and author, The Upstream Doctors
Chelina Odbert – Co-founder and Executive Director of Kounkuey Design Initiative
Beverly Schwartz – Author, Rippling: How Social Entrepreneurs Spread Innovation Throughout the World

Please visit our KDR Conference page as the date approaches for program information: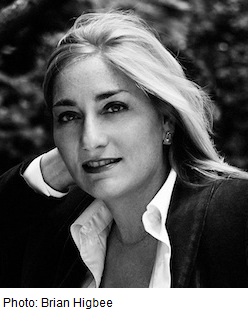 Living Lexicon: Language for a New Millennium, In Print, Online, and In-Between
LIESL SCHILLINGER
MONDAY, MARCH 3, 2014
Liesl Schillinger is a New York-based critic and translator. Schillinger worked for The New Yorker for over a decade, and in 2004 became a regular critic for The New York Times Book Review. Her articles and essays have appeared in The New Yorker, The New York Times, New York, The New Republic, The Washington Post, Vogue, Foreign Policy, and the London Independent. The articles she writes for these publications cover a wide variety of subjects. In "Treasures of the Cinque Terre" (New York Times travel section, October 4, 2013) Schillinger writes a travel expose on Italy's Ligurian coast, "Ming's Thing: How to Become a Celebrity Chef" (The New Yorker, November1999) is an in-depth profile of Ming Tsai, and "Harry Potter and the Half-Blood Prince: Her Dark Materials" (New York Times Book Review, July 2005) is a review of the sixth book in the Harry Potter series.

Schillinger has also translated foreign language novels, including The Lady of Camellias by Alexandre Dumas Fils (2013), and Every Day, Every Hour by Natasa Dragnic (2012). Her latest project is a book called Wordbirds: An Irreverent Lexicon for the 21st Century (2013), where she coins new words and phrases that are helpful for life in 2014. For example, Schillinger defines "canonbail" as "intending to spend one's leisure hours reading great works of literature, only to end up choosing less lofty fare," and dubbed answering your remote instead of the phone, along with other technological mix-ups, as "droidian slips."

Leisl Schillinger's visit to campus and Athenaeum presentation is sponsored by the Center for Writing and Public Discourse at CMC.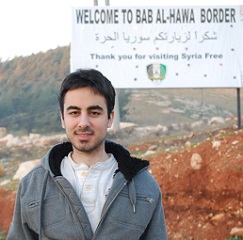 Syria: What's Next?
KENAN RAHMANI
TUESDAY, MARCH 4, 2014
Wrapping up the second round of peace talks on February 15th, 2014, Algerian negotiator Lakhdar Brahimi issued a formal apology to the Syrian people stating solemnly," "I am very, very sorry, and I apologize to the Syrian people that…we haven't helped them very much." This was the uninspiring conclusion to the second round of talks to end a conflict that has claimed the lives of over 100,000 people and has displaced nearly 9 million from their homes. Fortunately, although the conflict has proven to be inexorable, the Syrian conflict retains its international significance and regional implications pressing national leaders, diplomats, and activists alike towards the search for a solution. Our guest at the Athenaeum, Kenan Rahmani, will focus his talk on the current direction of Syria's humanitarian situation, international and domestic political pressures, and the impact of the Geneva conference. He will also speak to his experience with humanitarian work in Syria and Turkey.

Kenan Rahmani is a Syrian American political and human rights activist. He serves as the Director of Operations and Development for the Syrian American Council, the largest grassroots organization of Syrian-Americans. His parents are from Damascus and he visited Syria regularly during the summers while growing up in Indiana. Since the beginning of the uprising in 2011, Kenan has been supporting the Syrian people and advocating for freedom and democracy. He previously served on the Board of SAC and worked with many civil society groups inside Syria and has made multiple trips to Turkey and inside Northern Syria to deliver humanitarian aid. He is regularly interviewed by the media for commentary regarding efforts to help promote democracy and peace in Syria.

Kenan is currently pursuing a degree in International Law at the University of Notre Dame Law School. He graduated from Purdue University in 2008 with a Bachelor of Science degree in computer science.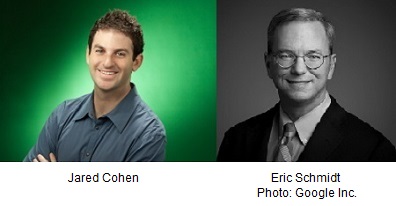 The New Digital Age
ERIC SCHMIDT
JARED COHEN
WEDNESDAY, MARCH 5, 2014
LUNCHEON 11:30 a.m.; PROGRAM 12:00 p.m.
Eric Schmidt is the executive chairman of Google, and Jared Cohen is the head of Google Ideas. Together, they have co-written The New Digital Age: Transforming Nations, Business and Our Lives (2014), which addresses questions about how technology will change privacy, security, war, intervention, diplomacy, revolution, and terrorism. In this book, Cohen and Schmidt argue that technology gives hope for a future of promise and innovation. To conduct research, they traveled to volatile and repressive societies, and met with activists, political leaders, and entrepreneurs from around the world.

Prior to his role executive chairman, Eric Schmidt served as Google's CEO from 2001-2011. During this time, he oversaw Google's technical and business strategy, scaled infrastructure, and diversified product offerings. Before this, he was the chairman and CEO at Novell, and chief technology officer at Sun Microsystems. He is currently a member of President Obama's Council of Advisors on Science and Technology.

Jared Cohen currently serves as an Adjunct Senior Fellow at the Council on Foreign Relations. He previously worked in the State Department, and was a close advisor to both Condoleezza Rice and Hillary Clinton. In January 2013, he was one of three members of the first high-level American delegation to North Korea following the death of Kim Jong-il. In 2013 he was named one of TIME's 100 most influential people, and studied at Oxford University as a Rhodes Scholar.

This event is co-sponsored by the vice president of student affairs and the Silicon Valley Program at CMC.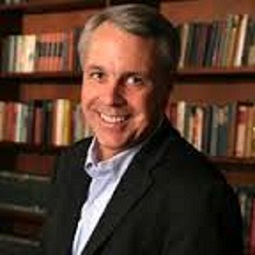 The "Real" (and Reel) Monuments Men, the Gurlitt Cache, and the Continuing Challenges of Nazi Looted Art
JONATHAN PETROPOULOS
WEDNESDAY, MARCH 5, 2014
The Nazis were not only the most systematic mass murderers in history, but arguably the greatest thieves. Recovering the property they stole and returning it to the rightful owners continues sixty-nine years after the end of World War II.

Two recent developments have drawn public attention to the on-going restitution work: George Clooney's feature film The Monuments Men, which sports an all-star cast and a sizeable production budget; and the discovery of the Gurlitt cache, some 1,300 pictures concealed in a Munich apartment that were found in the possession of the son of a well-known art dealer. Both the film and the sensational discovery have had significant reverberations for those addressing the history of Nazi art looting and the Allies' restitution work.

In his talk, CMC Professor Jonathan Petropoulos will discuss what we can learn from the Clooney film and the revelation of the Gurlitt pictures. He will then relate these observations to the present-day restitution work undertaken by national (and state) governments, by museums around the world, by collectors of art, and by victims of the Holocaust and their heirs.

Jonathan Petropoulos is the John V. Croul Professor of European History at CMC. He is the author of four monographs, including Art as Politics in the Third Reich (1996), The Faustian Bargain: The Art World in Nazi Germany (2000), and the forthcoming Artists Under Hitler: Collaboration and Survival in Nazi Germany (due out from Yale University Press in September). He also served as Research Director for Art and Cultural Property on the Presidential Commission on Holocaust Assets in the United States, and has been engaged as an expert witness in a number of Holocaust-era art restitution cases.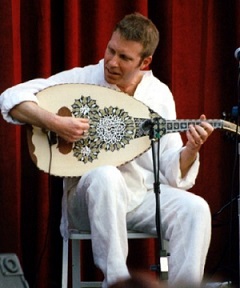 Muslim, Jewish and Christian Harmony in the Golden Age of Spain
YUVAL RON
THURSDAY, MARCH 6, 2014
LUNCHEON 11:30 a.m.; PROGRAM 12:00 p.m.
Yuval Ron is an internationally renowned World Music artist, composer, educator, peace activist and record producer. Graduating Cum Laude as a Film Scoring Major at Berklee College of Music in Boston, he has continuously researched various ethnic musical traditions and spiritual paths worldwide. Among his many honors, he composed the songs and score for the Oscar winning film "West Bank Story" in 2007, was the featured artist in the Gala Concert for the Dalai Lama's initiative Seeds of Compassion in the Seattle Opera Hall in 2008, and has collaborated with the Sufi leader Pir Zia Inayat Khan since 2006. His awards include the Los Angeles Treasures Award in 2004 and prestigious grants from the National Endowment for the Arts, American Composers Forum, California Council for the Humanities and the Rockefeller Foundation. Under his leadership, the internationally renowned music and dance group, The Yuval Ron Ensemble, has been actively involved in creating musical bridges between people of the Jewish, Muslim and Christian faiths and has been featured on CNN, National Geographic, and in the international press and media. Yuval Ron has produced field recordings in the Sinai Desert with the Bedouins, archival preservation recordings of the sacred Yemenite, Moroccan and Andalusian Jewish traditions, and an album of master musician Omar Faruk Tekbilek.

Yuval Ron takes us on a fascinating journey of the Oud (Middle Eastern Lute) from Baghdad, Irag, to Andalusia, Spain. This is the story of the master musician who brought the Oud to Spain and changed the music of Europe — an exploration of the Jewish and Arabic Music that originated from Andalusia and the 600 years of Muslim role in Spain, as well as the mutual influences between these traditions and the Christian music tradition of Spain.

The Yuval Ron Ensemble, promoting peace through music, is sponsored by Hillel at the Claremont Colleges.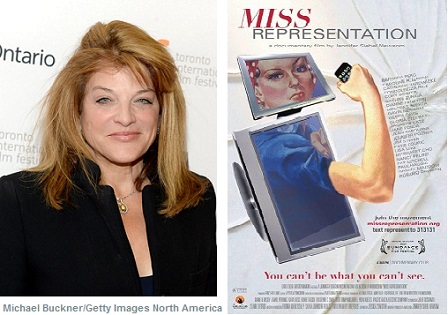 Miss Representation
SARAH JOHNSON REDLICH
THURSDAY, MARCH 6, 2014
Sarah Redlich is an executive producer, philanthropist, and an environmental and education activist. Redlich was the executive producer for both Miss Representation (2011), The Invisible War (2012), and the upcoming The Mask You Live In. Miss Representation, which Outstanding Documentary at the 2012 Gracie Allen Awards, explored the portrayal of women in the mainstream media and how it diminishes the influence of women in the public sphere.

As a former Portfolio and Operations Manager for Franklin Templeton, Redlich is active on the boards of St. Lawrence University, The Aspen Science Center, and Conservation International. Her philanthropy has financed the Law Students for Reproductive Justice and charities throughout Africa and India. Her social issue documentaries include Living in Emergency: Stories of Doctors without Borders (2008) and The Last Mountain (2011). Sarah founded the children's clothing business, Spike & Annie.

Sarah Redlich's visit to campus is sponsored by Berger Institute for Work, Family, and Children. The film Miss Representation will be screened throughout the afternoon in Freeberg Lounge at 12:00 p.m., 1:30 p.m., and 3:00 p.m. at the Athenaeum.
ATHENAEUM ETIQUETTE
The Athenaeum serves as a gathering place where ideas, inquiry, and fellowship bring students, faculty, staff, other scholars, and nationally prominent speakers together.



Attendance at any event may be limited to persons associated with CMC, to the people who signed up for the dinner, or to the maximum number of people allowed by fire regulations.



On some occasions the speaker may address the group in another forum or the College may set up a video feed to handle an overflow crowd. All programs at the Athenaeum are filmed. Individuals attending should understand that their image might appear on the videotape.



House rules and common courtesy prohibit disruptive actions inside the building during an Athenaeum sponsored program.



Time allowing, there will be a period set aside for questions. Students will have priority during this portion of the program.



Guests are expected to dress appropriately in all dining rooms. Shorts, jeans, and t-shirts are not acceptable at dinner; more casual attire is acceptable for lunch and tea. No bare feet at any time.
MARIAN MINER COOK ATHENAEUM
RECORDING POLICY
It is the policy of the Marian Miner Cook Athenaeum that no lecture, appearance or performance by any speaker or performer at the Athenaeum is to be videotaped, audiotaped, or otherwise recorded and/or broadcast without the prior written permission of the relevant speaker, performer, or other authorized owner of the intellectual property rights to the event.



Anyone requesting permission to record an event is required to submit an "Event Recording Request Form" to Bonnie Snortum, the Director of the Athenaeum, at least 48 hours in advance of the relevant event.



It is understood that the speaker, the performer, the Athenaeum, and any other event sponsor, as appropriate, reserve all intellectual property rights for each Athenaeum event.



If you have any questions regarding this policy, please contact Bonnie Snortum at bsnortum@cmc.edu or at (909) 607-4180.