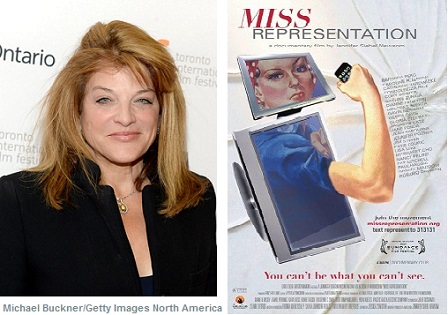 Miss Representation
SARAH JOHNSON REDLICH
THURSDAY, MARCH 6, 2014
Sarah Redlich is an executive producer, philanthropist, and an environmental and education activist. Redlich was the executive producer for both Miss Representation (2011), The Invisible War (2012), and the upcoming The Mask You Live In. Miss Representation, which Outstanding Documentary at the 2012 Gracie Allen Awards, explored the portrayal of women in the mainstream media and how it diminishes the influence of women in the public sphere.

As a former Portfolio and Operations Manager for Franklin Templeton, Redlich is active on the boards of St. Lawrence University, The Aspen Science Center, and Conservation International. Her philanthropy has financed the Law Students for Reproductive Justice and charities throughout Africa and India. Her social issue documentaries include Living in Emergency: Stories of Doctors without Borders (2008) and The Last Mountain (2011). Sarah founded the children's clothing business, Spike & Annie.

Sarah Redlich's visit to campus is sponsored by Berger Institute for Work, Family, and Children. The film Miss Representation will be screened throughout the afternoon in Freeberg Lounge at 12:00 p.m., 1:30 p.m., and 3:00 p.m. at the Athenaeum.