Athenaeum Location
Print Newsletter
March 31, 2014
Vol. 29, No. 11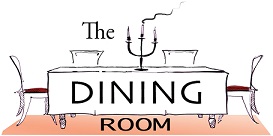 UNDER THE LIGHTS presents
Dinner Theater
The Dining Room by A.R. Gurney
MONDAY, MARCH 31-APRIL 2, 2014
DINNER 6:00 p.m.; PERFORMANCE 6:45 p.m.
CMC's theatre troupe, Under the Lights is proud to present The Dining Room (1982), a full-length play by A.R. Gurney.

The play takes place in a typical dining room of a well-to-do household, and explores the lives of the families that have inhabited it over the years. It consists of eighteen independent scenes: some funny, some rueful, and some poignant. Throughout, the actors take on a range of characters: from small children to stern grandfathers to teenagers drinking when their parents are away. The scenes coalesce to tell a story about upper class American life, rich with humor and humanity.

The play runs March 31 - April 2. We hope to see you in our audience!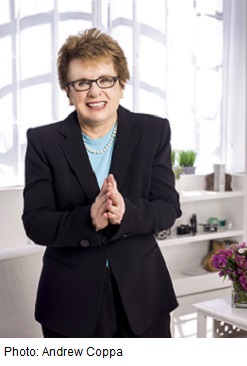 Pressure is a Privilege and Champions Adjust
BILLIE JEAN KING
MONDAY, APRIL 7, 2014
Billie Jean King is one of the greatest tennis players in history, and is a leading activist for social equality. As one of the most prominent LGBT figures in the sports world, King was appointed by President Obama to lead the U.S. Presidential Delegation to the Winter Olympics in Sochi, Russia.

King won her first of a record 20 Wimbledon titles in 1961 at the Ladies' Doubles Championship. She went on to win 39 Grand Slam singles, doubles, and mixed doubles titles during her career. On September 20, 1973, she defeated Bobby Riggs in the Battle of the Sexes—a match remembered for its effect on society and its contribution to the women's movement.

With her remarkable success, King has smashed traditional gender barriers in Athletics. She was the first ever woman commissioner of a professional sports league, she was the first woman to have a major sports venue named in her honor, she was the first female athlete to receive the Presidential Medal of Freedom, and in 1973 King successfully lobbied for equal prize money for male and female athletes at the US Open. In 1974, King founded the Women's Sports Foundation, and led the organization to award more than $50 million in educational and cash grants to advance participation, research, and leadership in sports and physical activity for girls and women.

In 2008 King released her book titled Pressure is a Privilege, which shares a collection of lessons she has used throughout her life and career. King serves as a board member on the Elton John AIDS Foundation and on the Andy Roddick Foundation. In 2010 King was appointed to the President's Council on Fitness, Sports, and Nutrition, and was named by Life Magazine as one of the 100 Most important Americans of the 20th Century.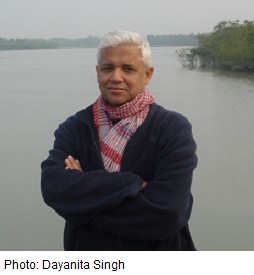 Genealogies of the Global: 19th Century Canton (Guangzhou) as seen by an Indian Merchant
AMITAV GHOSH
TUESDAY, APRIL 8, 2014
Amitav Ghosh is an acclaimed, prolific, and award winning Indian author who writes English fiction. As fellow author, Chandrahas Choudhury wrote for The New York Times, "No writer in modern India has held a novelistic lamp to the subcontinent's densely thicketed past as vividly and acutely as Amitav Ghosh."

Amitav Ghosh's major works include, The Circle of Reason (2005), The Shadow Lines: A Novel (2005), In An Antique Land: History in the Guise of a Traveler's Tale (1994), Dancing in Cambodia At Large in Burma (1998), The Calcutta Chromosome: A Novel of Fevers, Delirium and Discovery (2001), The Glass Palace: A Novel (2002, The Hungry Tide: A Novel (2006), and the first two volumes of The Ibis Trilogy; Sea of Poppies: A Novel (2009), and River of Smoke: A Novel (2012).

During his long career as a novelist, Ghosh has won numerous awards and has been translated into more than twenty languages. The Circle of Reason was awarded France's Prix Médicis in 1990, and The Shadow Lines won two prestigious Indian prizes the same year, the Sahitya Akademi Award and the Ananda Puraskar. The Calcutta Chromosome won the Arthur C. Clarke award for 1997 and The Glass Palace won the International e-Book Award at the Frankfurt book fair in 2001. In January 2005 The Hungry Tide was awarded the Crossword Book Prize, a major Indian award. His novel, Sea of Poppies (2008) was shortlisted for the Man Booker Prize, 2008 and was awarded the Crossword Book Prize and the India Plaza Golden Quill Award.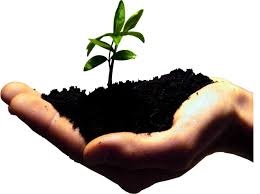 Diverse Paths to Entrepreneurship: A Panel Discussion
STEPHANIE BURNS
RYAN ELLIS '07
ERIC HELLAND
ROBERT KETTERER '85
MOLLY SCHMID
MANDY VIDALIS
NEELA RAJENDRA, moderator
WEDNESDAY, APRIL 9, 2014
LUNCHEON 11:30 a.m.; PROGRAM 12:00 p.m.
For those who believed entrepreneurship was for technocrats in Silicon Valley, we challenge you to think again. Diverse Paths to Entrepreneurship will bring together panelists from a variety of backgrounds, perspectives, and disciplines who are disrupting the status quo, be it in the market, society, or the environment. Learn about how an Economics professor here at CMC is now an entrepreneur, how women are being empowered to take risks in the market, how scientists can make great entrepreneurs, and how you can do well and do good by being either a commercial or social entrepreneur.

Panelists include:
Stephanie Burns, Founder, CEO, Chic CEO - A mid-westerner at heart, Stephanie is the founder and co-owner of Chic CEO. With a background in brand building, media buying and entrepreneurship, Stephanie has a wide experience with an eclectic portfolio of industries. While pursuing her MBA, Stephanie decided to launch a web resource any woman could use and understand without obtaining her business degree. As CEO, her vision for Chic CEO is to become a nationally recognized brand and reliable resource for female entrepreneurs.

Molly B. Schmid, Ph.D., President of the Inland Empire network, Tech Coast Angels – Molly has specific expertise in early stage biotechnology companies, stemming from her own roles in scientific management, project leadership, and business development in three biotechnology companies. Her career has been about equally split between academia and industry. She has served as Professor and Entrepreneur-in-Residence at Keck Graduate Institute of Applied Life Sciences and Adjunct Professor at the Drucker School of Management, where she taught courses in drug discovery and entrepreneurship, and chaired the intellectual property committee.

Mandy Vidalis, Co-Founder, Pulse - Pulse is an SMS based mobile savings device aimed at increasing food purchasing power in the world's urban slums. Mandy possesses 15 years international work experience in South Africa, the Middle East, and the United States. She has worked in the industries of wealth management and investment banking, as well as running small businesses. She is passionate about both social development and environmental sustainability. Mandy holds an MBA from Hult International Business School in San Francisco, California.

Ryan Ellis '07, CEO, Volt Bolts – As a CMC-er, Ryan made the right choice in the spring of 2007. Many of his classmates were heading to Wall Street or business school. He took a big risk and co-founded Volt Boats. Three years later, Ryan has become one of the foremost experts on applying hybrid human/electric power to small watercraft. Ryan's passion for entrepreneurship, as well as his desire to do good while doing well, provided ample motivation for his commitment to Volt Boats.

Robert Ketterer '85, CEO at Pupsquest.com - Colvard Learning System - Robert Ketterer brings a diverse background in real estate, consulting, and investment expertise in startup consumer companies. Prior to forging an entrepreneurial career, to allow him to spend more time with his kids, Robert was a Director of Real Estate at CB Richard Ellis, a consultant to a variety of real estate, financial and consumer companies, and product manager with Security Pacific Bank International Private Banking and Financial Management and Trust Group.

Eric Helland, Ph.D., Robert J. Lowe Professor of Economics and George R. Roberts Fellow - Eric Helland is a professor in the Department of Economics at CMC and is both an associate director for research and a senior economist at the RAND Corporation. His research interests include topics in law, economics, and regulation with a recent focus on expert witness testimony, medical malpractice, physician labor supply, and insurance class actions. Before his position at the RAND Corporation, he was a Senior Staff Economist on the President's Council of Economic Advisors and a visiting fellow at the Stigler Center for the Study of the Economy and the State at the University of Chicago Graduate School of Business.

Moderator: Neela Rajendra, Director, KLI's Entrepreneurial Initiatives - Neela's driving passion in her work has been to develop strong leaders to create social impact. From her experiences teaching high school in the Marshall Islands to starting Wake Forest's small business development program in Nicaragua, Neela has worked with both the young and experienced to focus their skills and talents to create positive social change. Her work now at the Kravis Leadership Institute is the perfect platform for her to continue her work to develop young entrepreneurial leaders in both the social and commercial sectors.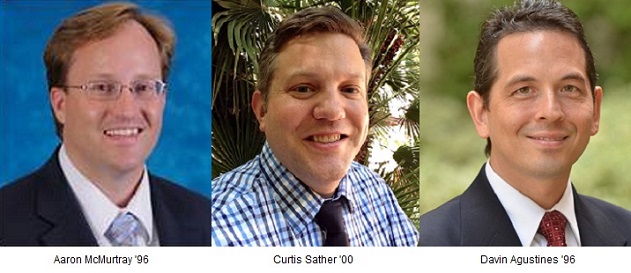 Medical Ethics: A Panel Discussion
DAVIN AGUSTINES '96
AARON MCMURTRAY '96
CURTIS SATHER '00
WEDNESDAY, APRIL 9, 2014
Three Alumni — one night…Please join us for a panel discussion on Medical Ethics featuring three CMC alumni who now work in the medical field.

Dr. Davin Agustines:
Assistant Professor of Psychiatry at the David Geffen School of Medicine at UCLA.

Following graduation from CMC, Dr. Agustines went to medical school at Western University of the Health Sciences where he earned his Doctor of Osteopathic Medicine degree. He then did residency training in psychiatry at Harbor-UCLA Medical Center, followed by advanced fellowship in Forensic Psychiatry at UCLA.

Dr. Agustines has worked with the criminally insane at state mental hospitals, and currently works at Olive View-UCLA Medical Center in Sylmar, teaching medical students and psychiatry residents the art and practice of psychiatry and psychotherapy. He was recently awarded UCLA medical student teacher of the year for 2013. The majority of his work today focuses on treatment of severely mentally ill patients, many of whom have significant medical, legal, and psychosocial stressors.


Dr. Aaron McMurtray:
Assistant Clinical Professor, David Geffen School of Medicine, UCLA
Director, Dementia Clinic, Neurology Department, Harbor-UCLA Medical Center
Investigator, Neurology Department, Los Angeles Biomedical Research Institute.

Dr McMurtray's primary focus is providing patient care to the underserved populations of south Los Angeles. He also trains physicians in Neurology residency and fellowship programs, and conducts clinical research, including clinical trials, on a variety of neurological diseases.


Dr. Curtis Sather:
Physician Director of Hospitalist Program, HealthCare Partners Medical Group, San Gabriel Valley

After graduating from CMC, Dr. Sather earned his MD degree from UC Davis, followed by postgraduate medical training at UCLA-Olive View and Cedars Sinai. He is board certified in Internal Medicine, Pulmonary Disease, and Critical Care Medicine.
Dr. Sather supervises the hospital care of about 200,000 patients of HealthCare Partners Medical Group in the San Gabriel Valley area. About 30% of his time is providing direct patient care in the hospital or outpatient pulmonary clinic. The rest is administrative - managing employed and contracted physicians and working on ways to improve quality and value of health care for patients. He serves on the Bioethics Committee of Methodist Hospital of Southern California.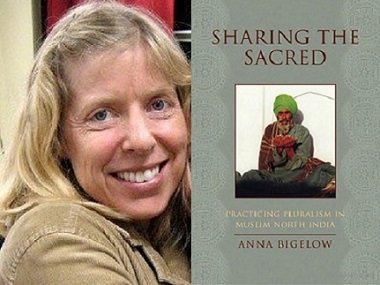 Matters of Devotion: The Spiritual Economies of South Asian Sufi Shrines
ANNA BIGELOW
THURSDAY, APRIL 10, 2014
Anna Bigelow is an Associate Professor of Islamic Studies in the Department of Philosophy and Religious Studies at North Carolina State University who speaks and writes on religious extremism, religion and conflict, and the role of Islam in the world today.

Bigelow received her M.A. from Columbia University and Ph.D. in Religious Studies from U.C. Santa Barbara with a focus on South Asian Islam. Bigelow's current research, funded by the Scholars Program of the Carnegie Corporation of New York, involves further study of contested and cooperatively patronized multi-religious sacred sites in South Asia and the Middle East, focusing on the inter-religious dynamics that complicate or ameliorate these relations in plural communities around the globe. As a professor at NC State University, in 2009, she won the Outstanding Junior Faculty Award from the College of Humanities and Social Sciences.

Her book, Sharing the Sacred: Practicing Pluralism in Muslim North India (Oxford University Press, 2010) is a study of a Muslim majority community in Indian Punjab and the shared sacred and civic spaces in that community. Writing for Contemporary Islam, Matthew A. Cook states, "Sharing the Sacred remains an important contribution to the study of South Asia. Its fine-grained focus on pluralism contrasts with other studies of the region by not focusing on devotional sites as locations for religious antagonism. This focus is a powerful corrective to view that Muslims are locked in a 'clash of civilizations' with other religions. In contrast to this view, Bigelow's book is a nuanced analysis that - through ethnography and history - shows how devotion, society and politics intersect in a Punjabi pilgrimage town."

Anna Bigelow's Athenaeum lecture is funded by a generous gift from CMC alumnus L. J. Kutten '74.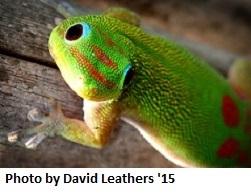 CMC Art Showcase
ART Council
FRIDAY, APRIL 11, 2014
2:30 p.m. to 5:00 p.m.
Friday afternoon the CMC Art Council, together with the Athenaeum, is presenting artwork created by our own CMC artists including works of photography, painting, and more. There will be desserts, juices, and cheeses for further enjoyment. Please come support your friends and classmates at your leisure to appreciate their artistic works.

The CMC Art Council was founded in 2012 under the ASCMC administration as a student voice to promote the arts on campus. After the first year under the umbrella of ASCMC, the Art Council became an independent student organization. Our aim is to increase in the presence of art on campus — exploring a multitude of mediums — wherever possible.
ATHENAEUM ETIQUETTE
The Athenaeum serves as a gathering place where ideas, inquiry, and fellowship bring students, faculty, staff, other scholars, and nationally prominent speakers together.



Attendance at any event may be limited to persons associated with CMC, to the people who signed up for the dinner, or to the maximum number of people allowed by fire regulations.



On some occasions the speaker may address the group in another forum or the College may set up a video feed to handle an overflow crowd. All programs at the Athenaeum are filmed. Individuals attending should understand that their image might appear on the videotape.



House rules and common courtesy prohibit disruptive actions inside the building during an Athenaeum sponsored program.



Time allowing, there will be a period set aside for questions. Students will have priority during this portion of the program.



Guests are expected to dress appropriately in all dining rooms. Shorts, jeans, and t-shirts are not acceptable at dinner; more casual attire is acceptable for lunch and tea. No bare feet at any time.
MARIAN MINER COOK ATHENAEUM
RECORDING POLICY
It is the policy of the Marian Miner Cook Athenaeum that no lecture, appearance or performance by any speaker or performer at the Athenaeum is to be videotaped, audiotaped, or otherwise recorded and/or broadcast without the prior written permission of the relevant speaker, performer, or other authorized owner of the intellectual property rights to the event.



Anyone requesting permission to record an event is required to submit an "Event Recording Request Form" to Bonnie Snortum, the Director of the Athenaeum, at least 48 hours in advance of the relevant event.



It is understood that the speaker, the performer, the Athenaeum, and any other event sponsor, as appropriate, reserve all intellectual property rights for each Athenaeum event.



If you have any questions regarding this policy, please contact Bonnie Snortum at bsnortum@cmc.edu or at (909) 607-4180.