Athenaeum Location
Print Newsletter
March 9, 2015
Vol. 30, No. 10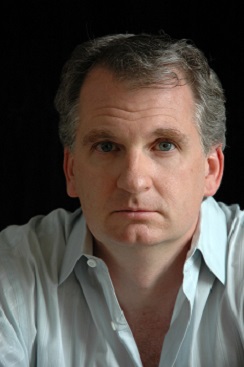 Russia and Ukraine, War and History
TIMOTHY SNYDER
MONDAY, MARCH 9, 2015
Timothy Snyder is the Housum Professor of History at Yale University and a permanent fellow at the Institute for Human Sciences. He received his doctorate from the University of Oxford in 1997, where he was a British Marshall Scholar. Before joining the faculty at Yale in 2001, he held fellowships in Paris, Vienna, and Warsaw, and an Academy Scholarship at Harvard.

Among his many publications are several award-winning books, all of which have been translated into other languages. His recent book, Bloodlands: Europe Between Hitler and Stalin (2010) examines the history of Nazi and Soviet mass killing on the lands between Berlin and Moscow and has won 12 cross-disciplinary awards including the Emerson Prize in the Humanities, a Literature Award from the American Academy of Arts and Letters, the Leipzig Award for European Understanding, and the Hannah Arendt Prize in Political Thought. Bloodlands has been translated into more than thirty languages and was a bestseller in six countries.

Snyder is on the editorial boards of the Journal of Modern European History and East European Politics and Societies. His scholarly articles have appeared in many journals and he writes frequently for major publications around the world including Foreign Affairs, The Nation, and The New Republic.

He is a member of the Committee on Conscience of the United States Holocaust Memorial Museum and sits on the advisory councils of the Yivo Institute for Jewish Research and other organizations.

Professor Snyder's talk is sponsored by the Center of Human Rights and the Keck Center for Strategic and International Studies.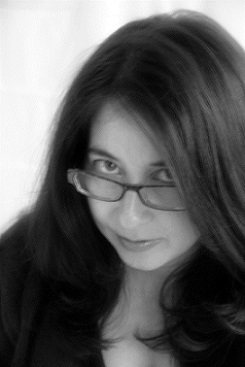 A Civilization that Needs Metaphysics': Existentialism and Dissent in Eastern Europe
MARCI SHORE
TUESDAY, MARCH 10, 2015
LUNCHEON 11:30 a.m.; PROGRAM 12:00 p.m.
Marci Shore is associate professor of History at Yale University where she teaches European cultural and intellectual history. She received her M.A. from the University of Toronto in 1996 and her Ph.D. from Stanford University in 2001. Before joining Yale's history department, she was a postdoctoral fellow at Columbia University's Harriman Institute; an assistant professor of history and Jewish studies at Indiana University; and the Jacob and Hilda Blaustein Visiting Assistant Professor of Judaic Studies at Yale.

She is the translator of Michal Glowinski's The Black Seasons and the author of Caviar and Ashes: A Warsaw Generation's Life and Death in Marxism, 1918-1968, and The Taste of Ashes: The Afterlife of Totalitarianism in Eastern Europe.

Her recent essays, among others, include "Surreal Love in Prague" (TLS); "Out of the Desert: A Heidegger for Poland" (TLS); "Rescuing the Yiddish Ukraine (New York Review of Books); "Rachelka's Tablecloth: Poles and Jews, Intimacy and Fragility 'on the Periphery of the Holocaust,'" (Tr@nsit Online); and "Can We See Ideas? On Evocation, Experience, and Empathy" (Modern European Intellectual History).

Professor Shore's talk is sponsored by the Center of Human Rights and the Keck Center for Strategic and International Studies.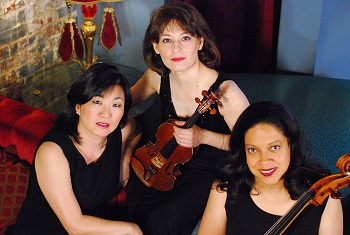 Boston Trio's Classical and Modern Piano Repertoire
IRINA MURESAN, violin
HENG-JIN PARK, piano
ASTRID SCHWEEN, cello
TUESDAY, MARCH 10, 2015
Boston Trio's violinist Irina Muresanu, cellist Astrid Schween, and pianist Heng-Jin Park each have distinguished careers as soloist, recitalist, chamber musician, and have appeared with major orchestras and premier chamber music festivals throughout the United States and Europe.

Cellist Schween, who made her debut as soloist with the New York Philharmonic under Zubin Mehta, enjoys a varied concert career as a soloist and chamber artist. She has been soloist with major orchestras in Canada, US, and in Europe. Violinist Muresanu, who has appeared as soloist with the Boston Philharmonic, the Orchestre de la Suisse Romande, and other top international orchestras, is the recipient of top prizes at the Montreal International Competition and the Queen Elizabeth Violin Competition. Pianist Park, who made her solo debut with the Boston Pops at the age of 15, is the founding member of the Boston Trio and founder and artistic director of Halcyon Music Festival.

Acclaimed for their superb sense of ensemble and wondrous balance, these virtuosic and profound musicians create exceptional and daring performances of standard and contemporary repertoire around the country and abroad. The Trio performs in major concert halls and festivals around the country and the world and is also committed to bringing chamber music to a broader audience through outreach activities at public schools and assisted living centers. The individual members serve on the faculties of the New England Conservatory, the Boston Conservatory, Harvard University, University of Massachusetts, and the Massachusetts Institute of Technology, and are in demand as master class teachers throughout the United States, Asia and Europe.

The Trio's Athenaeum program will feature:

Faure Piano Trio in D minor, Opus 120

John Musto Piano Trio – Movement I

Brahms Piano Trio in C Major, Opus 87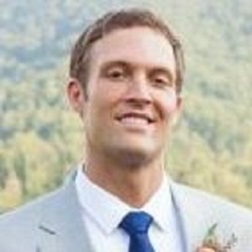 Hoot's Chalk Talk: A Pragmatic View of Appearance and Performance Enhancing Drugs
BRIAN PARKER
WEDNESDAY, MARCH 11, 2015
LUNCHEON 11:30 a.m.; PROGRAM 12:00 p.m.
Brian Parker is the director of education at The Taylor Hooton Foundation. The Hooton Foundation is the nation's leading organization solely dedicated to educating youth, parents, and coaches about the dangers of appearance and performance enhancing drugs (APEDs) which are increasingly used to improve not only athletic performance but also to enhance physical appearance. Over one million young people admit to using these drugs yet over 85% of users do not have any realistic information or prior education about APEDs. The Hooten Foundation aims to increase education and awareness of this national epidemic with programs that offer an all-encompassing pragmatic view of these drugs and the social issues and pressures driving their usage.

Parker's luncheon program is sponsored by the Southern California Intercollegiate Athletic Conference.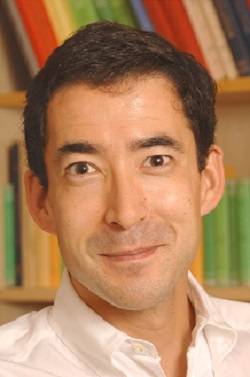 The Long Defeat of the Roman Empire
CLIFFORD ANDO
WEDNESDAY, MARCH 11, 2015
Clifford Ando is the David B. and Clara E. Stern Professor of Classics, History, and Law at the University of Chicago and a research fellow in the department of Biblical and Ancient Studies at the University of South Africa. His work has focused on the nature of empire, political theory, law, and religion in the Roman and post-Roman worlds.

The fall of Rome, fascinating and enigmatic, has been the object of study for centuries. Yet, argues Ando, the causes, chronology, and importance of the fall of Rome have been contested in recent years as never before. In his Athenaeum lecture, Ando will survey the cultural importance of the debate in modern times, discuss some of the more important theories and evidence, and suggest an explanation that respects the complexity and enduring fascination with the fall of the Roman empire.

Ando is the author of many books and scholarly articles, including among others, Imperial Rome: The Critical Century (2012) and Law, Language and Empire in the Roman Tradition (2011). Ando is a member of many academic and professional organizations. He has been a visiting professor and held fellowships in France, Germany, England, Canada, Italy and New Zealand, and has lectured in twenty countries.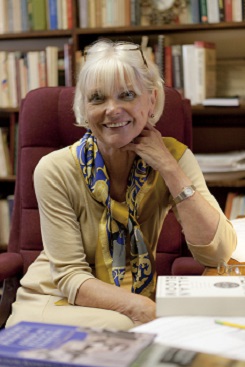 Theodore Roosevelt and the American Political Tradition
JEAN YARBROUGH
MONDAY, MARCH 23, 2015
LUNCHEON 11:30 a.m.; PROGRAM 12:00 p.m.
Jean Yarbrough is professor of government and the Gary M. Pendy, Sr. Professor of Social Sciences at Bowdoin College where she teaches political philosophy and American political thought. She has twice received fellowships from the National Endowment for the Humanities, first in 1983-1984, when she was named a Bicentennial Fellow and again in 2005-2006, under a "We the People" initiative. Author of American Virtues: Thomas Jefferson on the Character of a Free People (1998) and editor of The Essential Jefferson (2006), her most recent book, Theodore Roosevelt and the American Political Tradition (2012) won the Richard E. Neustadt Award in 2013 which is awarded annually by the American Political Science Association for the best book on the American presidency.

Yarbrough is the author of numerous articles and essays in American political thought and public policy, as well as other topics in political philosophy. She serves on the editorial boards of The Review of Politics and Polity, and was president of the New England Political Science Association in 2005.

Professor Yarbrough's Athenaeum talk is sponsored by the Salvatori Center.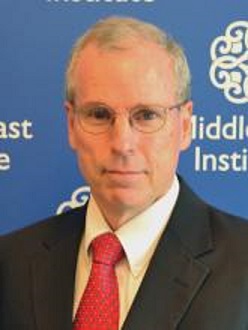 An Evening with Ambassador Robert Ford
ROBERT FORD
MONDAY, MARCH 23, 2015
Ambassador Robert S. Ford recently finished a 30-year career with the Peace Corps and the U.S. Department of State in April 2014 and now is a resident scholar at the Middle East Institute in Washington, D.C. He was the U.S. Ambassador to Syria from 2011 to 2014, receiving wide recognition for his work on human rights. Ford also served as the U.S. Ambassador in Algeria from 2006 to 2008, boosting cooperation in education and the rule of law.

After serving in the Peace Corps in Morocco, Ford joined the Foreign Service in 1985 as an economics officer. His early postings included Izmir, Turkey; Cairo, Egypt; Algiers, Algeria, and Yaounde, Cameroon. From 2001-2004 Ford was deputy chief of mission in Bahrain and was then sent to Iraq after the March 2003 U.S. invasion. He served first as the U.S. representative in the Shiite city of Najaf and then as political counselor to Ambassador John D. Negroponte in Baghdad. He remained in Iraq until June 2006.

President George W. Bush appointed Ford as U.S. Ambassador to Algeria in fall 2006. He then returned to Iraq in 2008, where he served as deputy chief of mission at the U.S. Embassy and was charged with helping the Iraqis establish their permanent government through three rounds of elections and preparation of a new constitution. A native of Denver, Ford earned his bachelor's degree in 1980 from Johns Hopkins University and his masters from John Hopkins' School of Advanced International Studies in 1983. In 2012, Ford received the annual Profile in Courage award from the John F Kennedy Library in Boston for his work defending human rights in Syria.

Ambassador Robert Ford is the fifteenth Pacesetters Fellow. The Pacesetters Fellowship Program at Claremont McKenna College is the culmination of the hard work and dedication of alumni from the College's first three graduating classes of 1948, 1949, and 1950 — the Pacesetters. This program attracts distinguished leaders in business, academia, and public affairs to Claremont McKenna College for one-on-one interactions with students.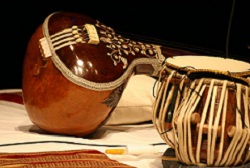 An Evening of Indian Classical Music
PAUL LIVINGSTONE, sitar
PANDIT KANHAIYA LAL MISHRA, sarangi
VINEET VYAS, tabla
TUESDAY, MARCH 24, 2015
The evening of Indian classical music will be performed by the powerful trio ofrenowned Indian music artists Pandit ('Maestro') Kanhaiya Lal Mishra, Paul Livingstone, and Vineet Vyas, who will play solo and together on sarangi, sitar, and tabla respectively.

Pandit Kanhaiya Lal Mishra is a distinguished disciple of the sarangi from the Banaras gharana (school), student of the famous Pandit Hanuman Prasad Mishra. The sarangi is the most important bowed instrument of South Asian art music, its name widely believed to mean "a hundred colors" indicating its flexible pitch and its ability to produce a large palette of tonal color and rich emotional nuance. It is also of historical significance in that sarangi players have provided in many ways the continuity of North Indian classical music over the centuries. Lal Mishra runs the largest gurukul, or Indian-style music academy, in Banaras.

Born in Beirut, Lebanon, international performing artist Paul Livingstone is one of the leading sitar players in America today. He has focused his studies in the creative tradition of Indian classical raga music in which he has been rigorously trained for the past 25 years in both in India and the US studying, among others, under the late legend Pandit Ravi Shankar. Livingstone has performed all around the US, Mexico, Europe, and Asia.

Lal Mishra and Livingstone will be accompanied on the tabla by Vineet Vyas, one of Canada's young and dynamic musical talents, disciple of the great virtuoso Pandit Kishan Maharaj. Raised in Truro, Nova Scotia, Vyas is now based in Toronto and New Delhi. Born into a family of traditional musicians of India, Vyas has been playing since the age of five.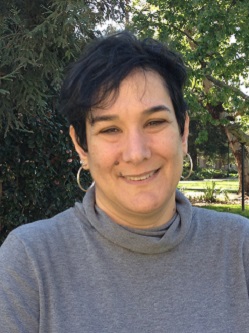 Red, White, and Jew: The New Deal Murals of Ben Shahn
DIANA LINDEN
WEDNESDAY, MARCH 25, 2015
LUNCHEON 11:30 a.m.; PROGRAM 12:00 p.m.
Diana L. Linden received her Ph.D. in American art from The Graduate Center of CUNY and her M.A., also in American art, from Williams College where she was selected as Robert Sterling Clark Fellow for academic excellence. Linden is one the leading experts on the work of the Jewish-American artist Ben Shahn. She has received funding for her work from the Getty Foundation, University Of Pennsylvania, Lucius Littauer Foundation, among others. Linden was the visual essayist for the highly acclaimed three-volume City of Promises: History of Jews in New York City, 1654 to the Present, edited by Deborah Dash Moore, and co-editor of The Social and The Real: Political Art in the Western Hemisphere in the 1930s. Her forthcoming book, Ben Shahn's New Deal Murals: Jewish Identity in the American Scene will be published in October 2015. Linden's Athenaeum talk will situate Shahn's New Deal mural production within the context of broad themes in American history, including American-Jewish history.

Dr. Linden's Athenaeum talk is co-sponsored by Hillel of the Claremont Colleges.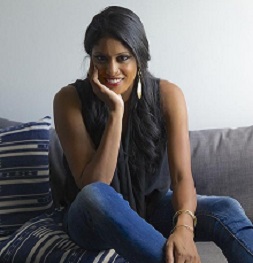 Understanding The Female Fighter: Extreme Marginalization
NIMMI GOWRINATHAN
WEDNESDAY, MARCH 25, 2015
Dr. Nimmi Gowrinathan is an expert on gender and violence and the creator of deviarchy.com. She currently is a visiting research professor at the Colin Powell Center for Global and Civic Leadership at City College New York where she directs the Politics of Sexual Violence Initiative. Gowrinathan is also collaborating with Vice Media on a documentary news series examining the experiences of women who have been militarized or politicized in various countries including Sri Lanka, Nepal, Myanmar, Colombia, Ivory Coast, and the Democratic Republic of Congo.

Gowrinathan is a former fellow of the Center for Conflict, Negotiation and Recovery, and the gender expert for the UN National Human Development Report in Afghanistan. For more than seven years, she served as director for South Asia Programs at Operation USA, overseeing disaster relief programs. Gowrinathan's research interests include gender and violence, female extremism, social movements, issues of asylum, ethnic conflict, and the impact of militarization, displacement, and race in Sri Lanka. She is author of the blog Deviarchy and a frequent contributor to national media outlets including Foreign Affairs and CNN.

Gowrinathan received her Ph.D. from the University of California, Los Angeles.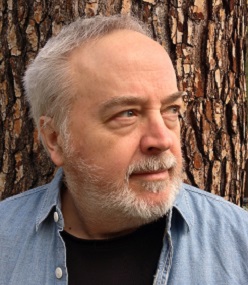 The Writer at Work
VERLYN KLINKENBORG
THURSDAY, MARCH 26, 2015
LUNCHEON 11:30 a.m.; PROGRAM 12:00 p.m.
Verlyn Klinkenborg is currently a lecturer at Yale University, where he teaches creative writing. He received his Ph.D. in English Literature from Princeton University in 1982. Before joining Yale's English department, Klinkenborg worked on the editorial board of The New York Times.

Klinkenborg is the author of Making Hay, The Last Fine Time, The Rural Life, Timothy: Or, Notes of an Abject Reptile, and More Scenes from a Rural Life. His editorials and articles have been published in The New Yorker, Harper's Magazine, Esquire, and National Geographic. His most recent book, Several Short Sentences About Writing, is a series of meditations on the art and craft of writing and has received praise for it's thoughtful and practical wisdom.

Klinkenborg will be on campus for two days in late March. In addition to his lecture at the Athenaeum, he will conduct a writing workshop focusing on style and prose.

His visit is co-sponsored by the Gould Center.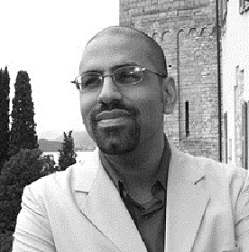 Africa Uprising! Popular Protest and Political Change
ZACHARIAH MAMPILLY
THURSDAY, MARCH 26, 2015
Professor Zachariah Mampilly is director of the Program in Africana Studies and associate professor of political science and international studies at Vassar College Mampilly where he teaches courses on civil wars and rebel movements; race, ethnicity and nationalism; and the international relations of the Third World.

Mampilly has published numerous articles and essays on African and South Asian politics and culture in both popular and academic venues. He is the author of Rebel Rulers: Insurgent Governance and Civilian Life during War (2011). He co-edited the two volume Peacemaking: From Practice to the Theory (2011), and Rebel Governance: Causes, Cases, Theory, forthcoming from Cambridge University Press.

He also co-authored Africa Uprising: Popular Protest and Political Change forthcoming from Zed Press which chronicles the ongoing third wave of African protest situating it within a long history of African revolt. Based on interviews with key activist and participants, the book documents recent and ongoing protests in Sudan, Ethiopia, Uganda, and Nigeria.

He received his B.A. from Tufts University, his M.A. from Columbia University, and his Ph.D. in political science from the University of California, Los Angeles. In 2012/13, he was a Fulbright visiting faculty member at the University of Dar es Salaam in Tanzania.
ATHENAEUM ETIQUETTE
The Athenaeum serves as a gathering place where ideas, inquiry, and fellowship bring students, faculty, staff, other scholars, and nationally prominent speakers together.



Attendance at any event may be limited to persons associated with CMC, to the people who signed up for the dinner, or to the maximum number of people allowed by fire regulations.



On some occasions the speaker may address the group in another forum or the College may set up a video feed to handle an overflow crowd. All programs at the Athenaeum are filmed. Individuals attending should understand that their image might appear on the videotape.



House rules and common courtesy prohibit disruptive actions inside the building during an Athenaeum sponsored program.



Time allowing, there will be a period set aside for questions. Students will have priority during this portion of the program.



Guests are expected to dress appropriately in all dining rooms. Shorts, jeans, and t-shirts are not acceptable at dinner; more casual attire is acceptable for lunch and tea. No bare feet at any time.
MARIAN MINER COOK ATHENAEUM
RECORDING POLICY
It is the policy of the Marian Miner Cook Athenaeum that no lecture, appearance or performance by any speaker or performer at the Athenaeum is to be videotaped, audiotaped, or otherwise recorded and/or broadcast without the prior written permission of the relevant speaker, performer, or other authorized owner of the intellectual property rights to the event.



Anyone requesting permission to record an event is required to submit an "Event Recording Request Form" to the director of the Athenaeum, at least 48 hours in advance of the relevant event.



It is understood that the speaker, the performer, the Athenaeum, and any other event sponsor, as appropriate, reserve all intellectual property rights for each Athenaeum event.



If you have any questions regarding this policy, please contact the director at athenaeum@cmc.edu or at (909) 607-4180.