Welcome to Our Career Services Blog
The Career Services team is excited to begin this new digital journey. We want to welcome you, our readers, on the journey with us! As the first post of the new blog, our office wants to set the stage for getting involved with The CSC Chronicles. Ultimately, we came up with this Career Services blog name for a number of reasons. We want to serve students, alumni, employers, parents and families, and the Claremont McKenna community as a whole. Our guest bloggers will be able to chronicle their stories of success and their trials. Stories are impactful, and the Career Services mission focuses on helping individuals develop personally and professionally. If our online community can do that for one another, this will be a great resource! And, on a more practical note, chronicle means to document events and occurrences in a factual manner. We want this to be an accurate depiction of this blog. Factual with a hint of personal.
Our goal is to include posts from a diverse pool of resources, including our staff, employers, alumni, and students. We will be featuring stories from the experts, highlighting profiles from individuals around the community, and providing reviews from past events and workshops. The content generated here is to help keep you in the loop with career happenings in the community. We also want individuals to have the opportunity to learn and conduct outreach with some of the brightest minds of individuals who have connections to CMC. We want you to enhance your professional brand and networks. Each week, you can expect to see at least two new posts from different guest bloggers. And these guest bloggers won't be from the same blogging source (staff member, faculty member, alum, employer, or student) so we are able to provide you the most variety. We encourage you all to subscribe or to check back each week for new posts and information. In addition, check out our other social media platforms for breaking information and resources.
Facebook – CMC Career Services
Twitter – @CMCCSC
Instagram – CMCCSC
Check back to find new feature stories. See you soon!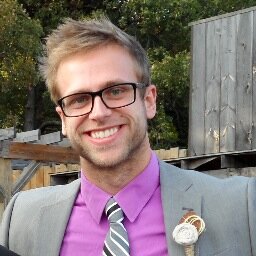 Scott Busiel
Assistant Director, Events & Social Media Coordinator
Career Services Center, Claremont McKenna College
sbusiel@cmc.edu
Twitter – @srbusiel
Scott is a featured writer with The CSC Chronicles and co-manages the blog content. At Career Services, Scott is a career counselor and is responsible for workshop planning and our social media platforms. He is passionate about marketing, the arts, and competes in triathlons.