What is this Careers In Business?
It's October, and it's strange to think that we are a month into the academic year. Our office has been busy with our on-campus recruiting efforts, particularly in the accounting/finance and consulting industries. If you aren't in the process of interviewing for jobs or internships, we have some really great career exploration workshops this year.
Our Careers In series began last year, and these events are meant to give current students a preview of what it is like to work in a specific industry. In September, we hosted our first event, Careers In Biotech, and it was largely successful. We worked with 4 alumni to come back and speak about their experiences and work within various sectors in the biotech industry. 44 students came out to the event and had the chance to ask questions and interact with our panelists, broadening their network of contacts. Two days later, we hosted our Landing In Biotech event, a brand new program! Our very own, Diana Seder hosted this event. She spoke about ways in which students can progress within the biotech industry, the education needed to take on various roles, and how to format resumes and cover letters to be successful in finding jobs or a graduate program.
We wanted to post this information, as we are preparing for upcoming Careers In and Landing In events this year. Career Services and Alumni & Parent Relations are collaborating on 7 events throughout the fall and spring semesters. Next week, we will be hosting our Careers In Law (Monday, October 5 from 6:00 – 8:00 PM; Freeberg Focum) and Landing In Law (Wednesday, October 7 from noon – 1:00 PM; Curb Conference) events. We have three law panelists that plan to open the minds to the different opportunities within law and policy. On Wednesday, Nyree Gray, the Chief Civil Rights Officer and Title IX Coordinator at Claremont McKenna, will be leading the Landing In Law event. We hope you all take the time to explore the industries we have available through our events this year. Meet our alumni, make some great connections, and take this time to explore! We recognize these 7 industries don't encompass all career paths, and we want to hear from you if there is an industry need. If you're an alum who is reading this, reach out if you are interested in hearing more or participating in our panel discussion or Landing In workshop.
Take a look at our future workshops, and we hope to see you there!
Careers In Law: October 5, 2015 (Freeberg Forum)
Landing In Law: October 7, 2015 (Curb Conference)
Careers In Psychology: October 26, 2015 (Freeberg Forum)
Landing In Psychology: October 28, 2015 (Curb Conference)
Careers In Education: November 9, 2015 (Founder's Room, Bauer)
Landing In Education: November 11, 2015 (Curb Conference)
Careers In Nonprofit: January 25, 2016 (Freeberg Forum)
Landing In Nonprofit: January 27, 2016 (Curb Conference)
Careers In Government: February 8, 2016 (Freeberg Forum)
Landing In Government: February 10, 2016 (Curb Conference)
Careers In Silicon Valley: February 22, 2016 (Freeberg Forum)
Landing In Silicon Valley: February 24, 2016 (Curb Conference)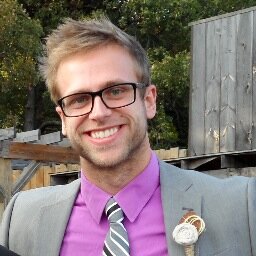 Scott Busiel
Assistant Director, Events & Social Media Coordinator
Career Services Center, Claremont McKenna College
sbusiel@cmc.edu
Twitter – @srbusiel
Scott is a featured writer with The CSC Chronicles and co-manages the blog content. At Career Services, Scott is a career counselor and is responsible for the marketing materials produced for events and services. In his spare time, you will likely see him at Starbucks, or someplace local, enjoying a good cup of joe.