Working with Career Services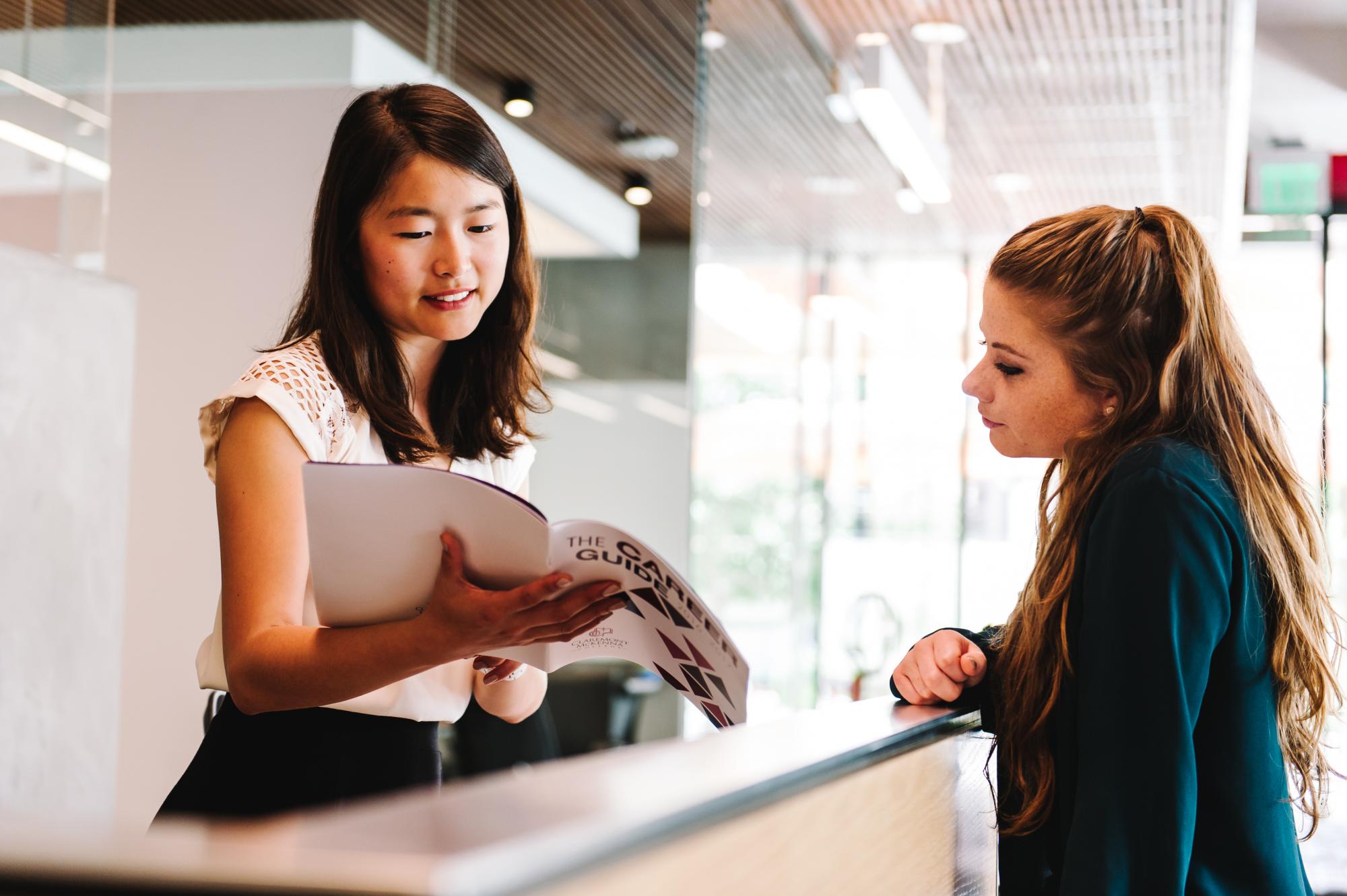 WOA! Groups
First-year and transfer students are encouraged to first visit Career Services when we reconvene each of the WOA! (Wilderness Outdoor Adventure) groups in October and November. At these one-hour workshops, students brainstorm answers to the most commonly asked questions from first-year students and are introduced to the many resources and services available from Career Services.
Your First Coaching Appointment
Working with a Career Coach shouldn't wait until you know what you want to do! Please make an appointment with a Career Coach via Handshake early in your four-year journey—the ideal time is shortly after you participate in the reconvening of your Wilderness Orientation Adventure (W.O.A.!) group in October/November of your first year. Alternatively, if you do not want to make an appointment, you can drop by the Center to meet with a highly trained student Career Consultant at your convenience.
Why should I visit the Center early and often?
Learn about yourself, who you are and what you want out of life.
Explore areas of professional interest.
Create a plan for building meaningful experiences.
Get the most out of our tools, such as Handshake, our job search database, VMock for resume reviews, LinkedIn, the Alumni Career Contacts Directory and other resources.
Learn how to network and connect with students, alumni, faculty, parents and employers.
Review your resume or cover letter.
Receive guidance on internship and full-time employment searches.
Negotiate salaries.
Explore and prepare for graduate school.
The Center also offers many exciting exploratory options including a job shadow program, alumni panel events and networking treks.
Which coach should I make an appointment with?
The Career Services team is organized according to eight interest clusters. While all Career Coaches are generalists, each is also assigned to one or more topics of interest. This allows them to deepen their knowledge, network and expertise in certain areas.
If you don't know which interest cluster most interests you, then make an appointment to "Explore Clusters!"
Each in-person appointment lasts approximately 30 minutes.
You can also drop into the office during business hours without an appointment to meet one of our fabulous Career Consultants!
Can I still make an appointment when I'm off campus?
Yes! You can make an appointment with a Career Coach even when you are off campus (i.e., during the summer, study abroad, on the DC program or Silicon Valley Program).
When you make the appointment on Handshake, simply specify check the box for "phone call meeting" or "skype meeting." Please remember to include your phone number or Skype name in the notes section so we know how to reach you!
If no appointments are available, you can always email a Career Coach directly or CareerServices@cmc.edu to request an appointment.