Your Brand
What is a professional brand and why is it important?
Your personal brand describes your unique value proposition to an organization, group or person. Are you a natural leader? Quick on your feet? A logical thinker? Resilient? A combination of all four? Do all of your social media platforms express that brand? Does your resume? What about your interview style?
What social media platforms should I be on for networking purposes?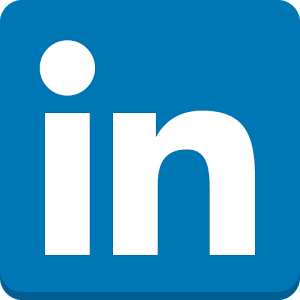 LinkedIn
LinkedIn is transforming the way students, employers and people connect with one another professionally. With more than 467 million users, you can find top executives from EVERY fortune 500 company on LinkedIn. Today, there are more than 10,800 CMC alumni and students on LinkedIn; you should be, too! Create your professional profile to begin networking with alumni and industry professionals, and be sure to personalize your URL.
Usage:
Search for Claremont McKenna College, and network with the 10,800+ alumni and fellow students on LinkedIn.
Follow companies in which you're interested in working, or companies in your interest cluster.
Join "groups" or professional associations in your areas of interest.
Search for jobs and keep your career interests updated.
Key components of an All-Star profile:
A professional profile picture (Career Services offers LinkedIn headshots at the Center.)
A headline that is more creative than your job title; think about your professional brand and your passion.
A professional summary describing your passion and key indicators for your field.
A comprehensive list of your work experiences.
Educational achievements.
Recommendations from former colleagues.
Featured skills and endorsements.
Service, organizations, projects, classes, interests and languages.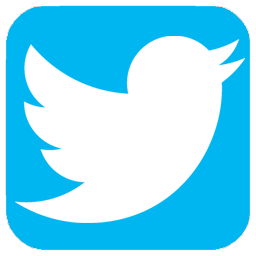 Twitter
Although LinkedIn gets a lot of love as a professional social media site, Twitter is a force that can't be ignored by up-and-coming young professionals. It's a great place to get connected and informed, and an especially good resource for growing professionally.
But how exactly can you use Twitter for professional development?
Keep your Twitter profile employer-focused.
Provide content and re-tweet.
Take part in Twitter chats to share and gather information from industry professionals.
Stay aware of what's trending in your field of interest by ollowing leaders in your professional circle.
Post materials that are relevant to your industry.
Be professional, using your own authentic voice.
Participate regularly.
Join the conversation by using hashtags.
Connect with colleagues and create a sense of community.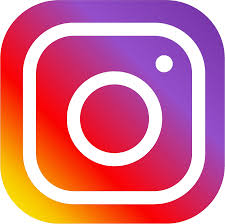 Instagram
Instagram can be a great place to check out the culture of the companies for whom you want to work. If you take Instagram seriously, it can open up a world of opportunity for your brand. Forrester has named Instagram the "king of social engagement," citing the fact that top brands' Instagram posts generated a per-follower engagement rate of 4.21 percent. That means Instagram delivered these brands 58 times more engagement per follower than Facebook and 120 times more engagement per follower than Twitter.
Tips:
Create an Instagram strategy.
Respond to comments and direct messages to create greater engagement.
Follow like-minded individuals and engage with them on their page.
Collaborate by mentioning others and using hashtags.
Build anticipation.
Analyze and learn from your successes
Many recruiters suggest and even encourage students to reach out to them on social media. That's another touch point that will help get your resume read—even if you're one of 30,000 applicants.
What should I record on my voicemail?
Having your voicemail set up with a clear message that includes your name sends a strong signal to employers about your brand. Remember, recruiters are not able to leave you a voicemail if your mailbox is not set up, and often will not leave a message if they cannot verify they have the right number.
Sample Voicemail Greeting
"Hello, you've reached [first and last name].
Unfortunately, I cannot take your call right now, but if you leave me a message with your name and number,
I will return your call as soon as possible!"
What is an elevator pitch and why do I need one?
An elevator pitch is a brief, persuasive speech that you use to spark interest in your accomplishments and goals. A good elevator pitch should last no longer than a short elevator ride—20 to 30 seconds—hence the name. Your story should be interesting, memorable and succinct while explaining what makes you unique and valuable to an organization. You need an elevator pitch because you never know when you are going to have a planned or impromptu opportunity to meet with someone who can help you find an internship or job and you need to be prepared to present yourself in the best possible light!
Sample Elevator Pitch
"Hello! My name is [first and last name] and it is a pleasure to meet you. I will be graduating from Claremont McKenna College in 2018. I am studying theater, my lifelong passion. If I had to describe myself in three words it would be dedicated, optimistic and understanding. In this industry if you are not determined, have positive energy or are accepting of criticism and others points of view, there is no way you can thrive. I'd love to be a part of your work [insert place here]. I feel like I have a lot to offer and in return could grow there exponentially.
Here's my card and thank you so much for your time!"