The Appel Fellowship for First Year Students
The Appel Fellowship provides first-year students up to $3500 for domestic projects and up to $5000 for international projects to support purposeful, independent experiences that culminate in a meaningful writing project. This Fellowship is meant to enhance the first-year experience by encouraging students to engage in independent writing projects that have the potential to be life-transforming. The ultimate goals of the Appel fellowship are to give students an opportunity to experience writing in a way that may shape the course of their lives in new and exciting ways and to encourage students to share these experiences with others by crafting a written project.
For more information regarding the application process, please email Professor Crockett (ccrockett@cmc.edu).
---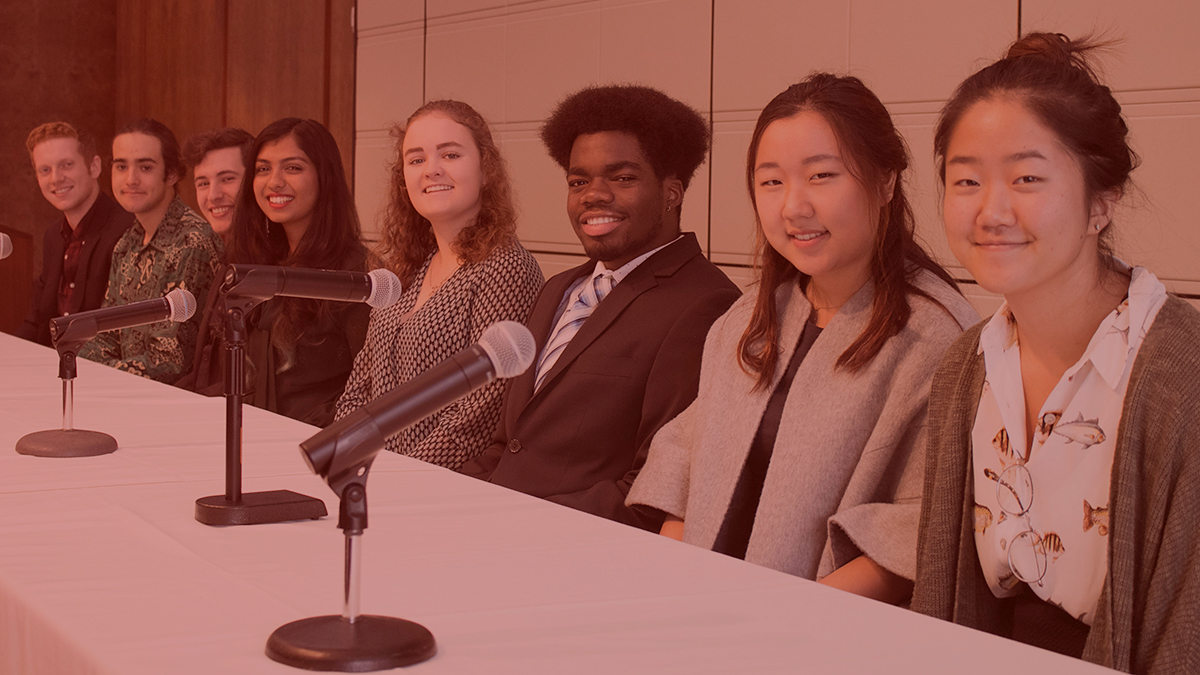 2020 - 2021 Appel Fellows
---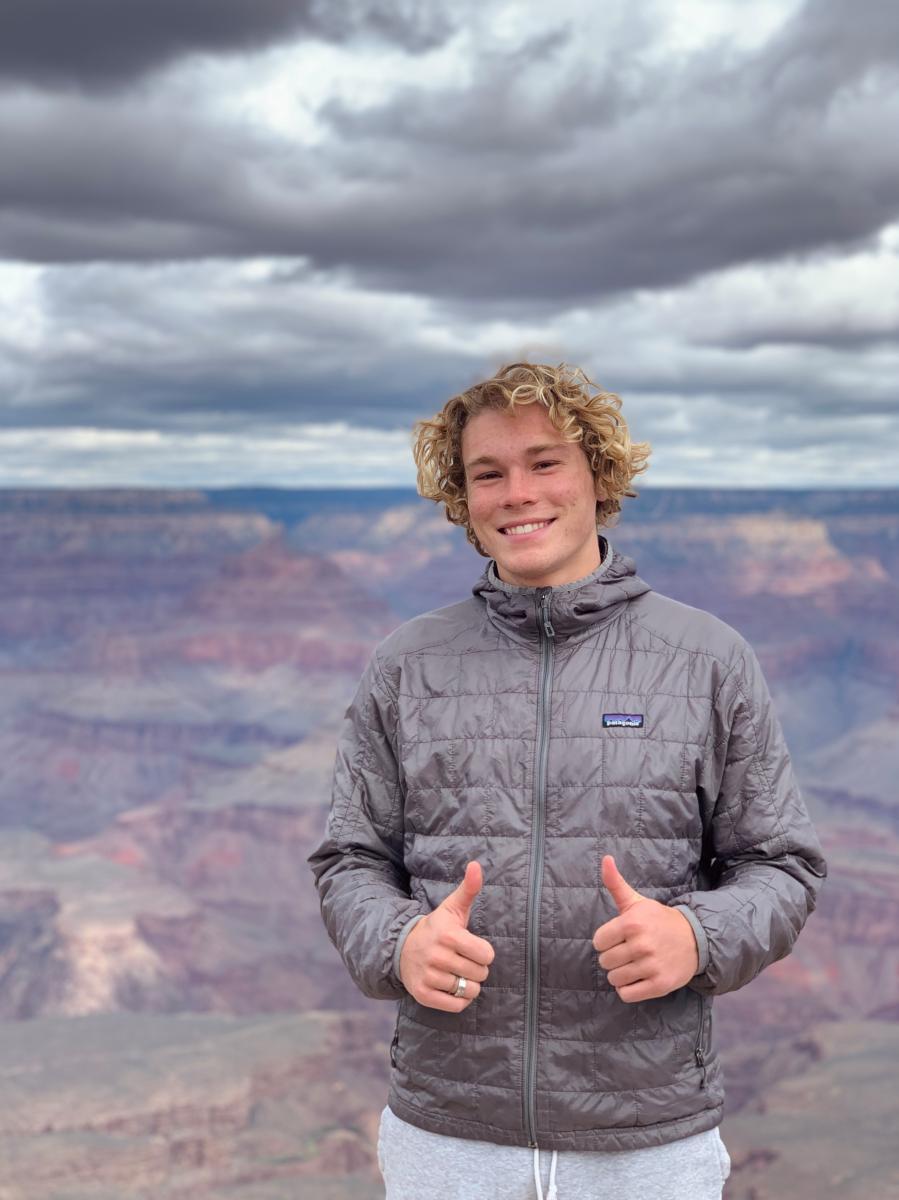 Alex Albrecht
My Appel project is a personal exploration of who I am and how I fit into the social and natural world. I've sometimes been struck by the complete vastness of nature. How nature as a whole is infinitely large, complex, and indifferent to the things that humans value or believe. It just exists. I want to camp by myself along the northwest coast of the Olympic National Park for the first part of my project. The region is full of the things that inspire wonder: centuries-old trees, jutting ocean rock, endless ocean. Most of all, it is secluded enough that I think I can be completely alone for significant portions of the time. As for my writing, I will write poems every few days about what it feels like to be alone and insignificant in the face of the sublime. I will also write a few reflections about what I see within my writing and what it was like to write. For the second part of my project, I will climb Mont Blanc in Europe with Aly Gallagher. Climbing a famous mountain with others will provide an interesting comparison to my previous solo writing. After chronicling my own relationship with nature in solitude, I will cover what draws other people to the sublime as well. My writing will still be poems or reflections, but I want to be inspired by the nature and the people around me.
This summer, I will try to write a poem once a week about some feelings of natural wonder I experience. I want to find some pieces of writing about the Olympic coast or peninsula that examine its wilderness or nature. Something about climbing Mont Blanc would be interesting to read as well. Apart from that, any writing about human/nature or human/sublime interactions would be great.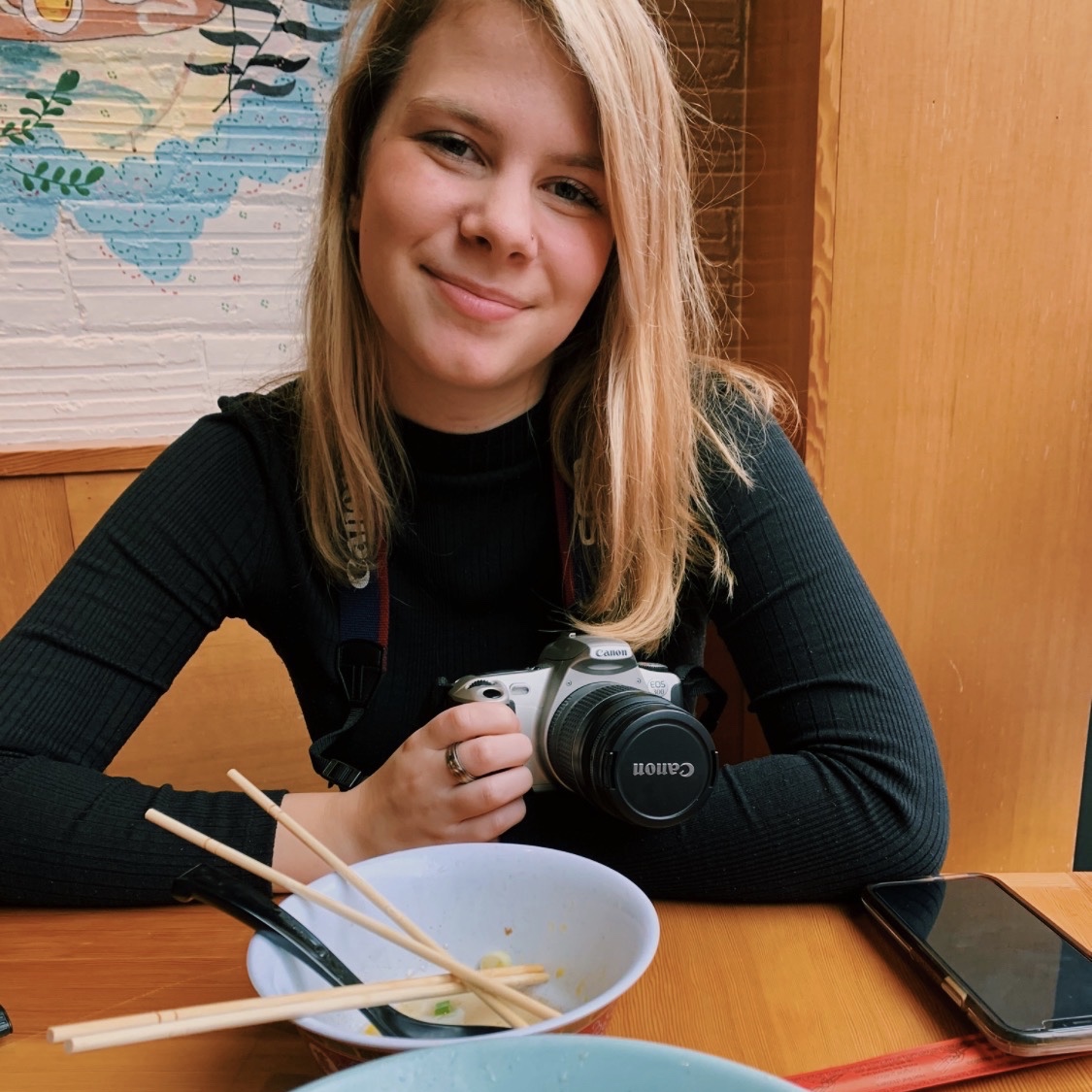 Eva Augst
My project explores the history of East Germany, or the GDR, through the stories of my own family, and aims to create a multimedia narrative (or documentary film - TBD) combining film, audio, photos, and writing to consider the lasting cultural effects of living in a surveillance state. I plan to study my family's history alongside the history of Germany more generally to establish both a broad historical context and a deeper personal connection to stories that would likely otherwise be lost. The narrative would focus on a timeline of my own family history but be supplemented by more general historical explication and other stories of daily life in both East and West Germany. The goal of the project is to bring light to an oft-forgotten history and showcase the stories of people's lived experiences while they are still here to tell them. As questions of individual freedoms become more and more prevalent, it is also valuable to examine the possibility of lasting cultural and personal effects of living under a controlled surveillance state: a tendency to secrecy, lack of easy trust, etc.
My methodology involves contacting family members and possibly other contacts for interviews about their daily lives in the GDR. I hope to take photographs of important sites to my family's history if I am able to undertake travel in the future. I also plan to utilize online museum archives as much as possible and contact relevant historians for interviews. One thing that I hope to do is find and use relevant video footage from the time period explored, and possibly take additional footage in the same areas from the modern day as a comparison and marker of the passage of time (of course, this requires travel and is inherently a future prospect). In relation to that goal, I would love some help on where to find public domain video footage for documentary construction, and possibly where to find primary source documents from the era as well.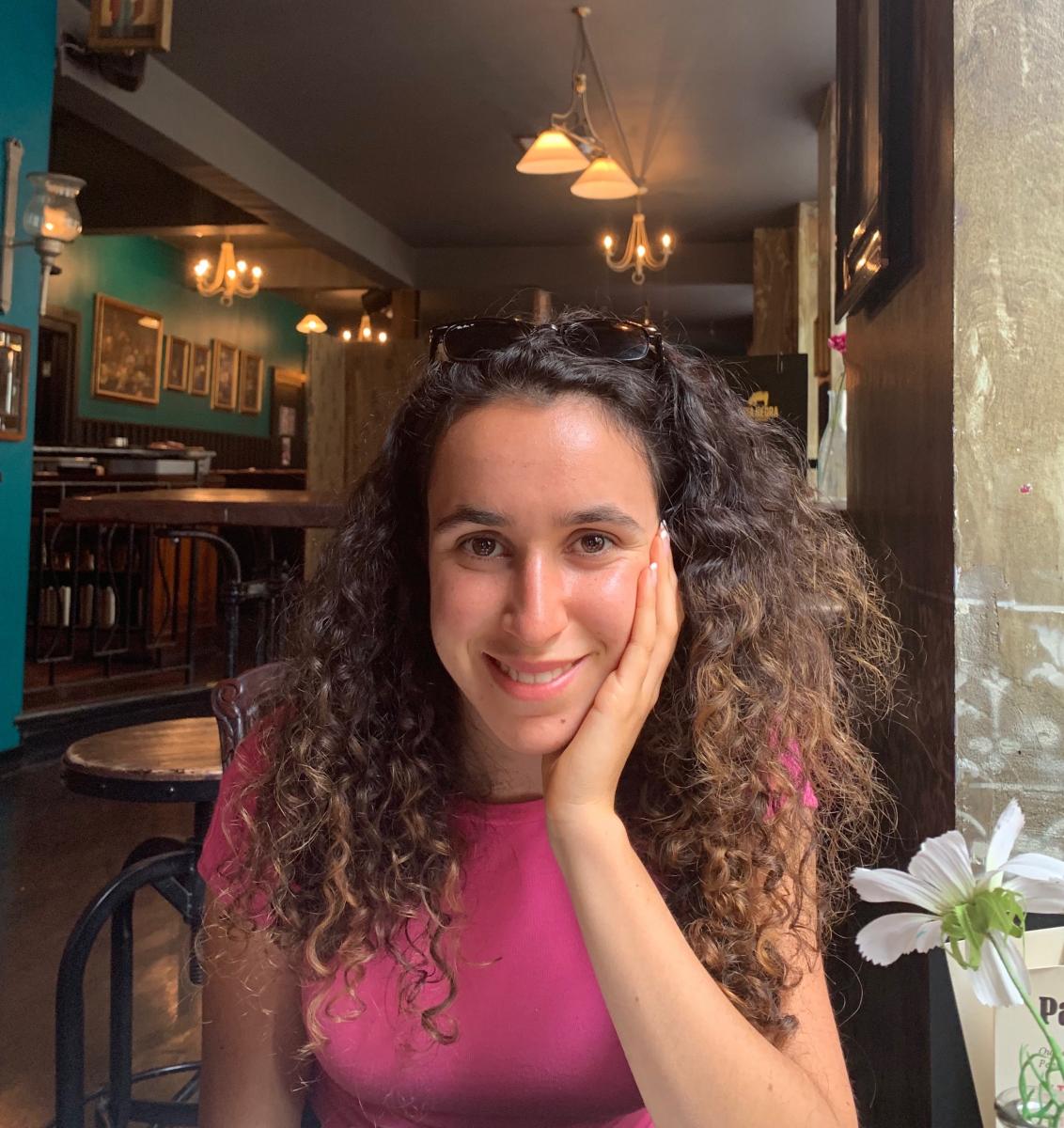 Michali Bachar
My Appel project will examine the relationship between faith and tragedy, specifically using the Holocaust as a case study. As a Jewish person, my faith is and always has been impeded by the knowledge that the Holocaust took place and that over six million individuals died for their beliefs—that no higher power intervened in the face of immense global tragedies. However, reports show that many Holocaust survivors became more religious during and after the Holocaust, despite and because of the conditions they faced. My Appel project explores this ambiguous relationship through interviews with Holocaust survivors, existing oral histories, memoirs, and personal reflection. My project will culminate in a series of essays, highlighting the spectrum of experiences of Holocaust survivors and my spiritual development over the summer. If next summer allows, I will embark on a trek through Hungary, Austria, and the Czech Republic, visiting the remnants of previously vibrant Jewish communities, and visit work and concentration camps in Poland. By exploring the history of my ancestors and the global Jewish community to which I belong, I hope to develop greater understanding of my faith, the faith of others, and how we overcome the tragedies that seem to define us.
Annie Cave
Through the support of the Appel Fellowship, I will create an online magazine editorial about sneakers, focusing on the history, industry, and culture. From the Air Jordan's of the 90's to the Yeezy's of today, sneakers occupy a prominent position in both the spheres of pop culture and fashion. People wait in line for hours to spend hundreds on the latest sneaker drop. Some buy to wear, some buy to flip, and others are pure collectors. As some sneakers endure the scuffs and stains of life on the street, other sneakers remain pristine, tucked away in hopes that rising demand will cause their value to do the same. At conventions, Sneakerheads across the globe unite to barter, anticipate the next release or simply appreciate the beauty of their favorite silhouette. With so many layers to the sneaker community, it is evident that this footwear symbolizes much more than just a way to get from point A to point B.
This summer, I will base my writing on past experiences, online research, and remote correspondence with people in the industry. These outlets will allow me to keep up with the latest happenings in the sneaker world and collect information on the culture as a whole. If I have the opportunity to travel next summer, I will report on my examination of the sneaker communities in London, Paris, and Berlin. I will attend sneaker conventions, visit famous stores, tour headquarters, and speak to local sneakerheads. As I write articles and collect information, I will compile them into an informal blog. By the end of my experience, I will refine this blog into a formal magazine issue. The online magazine format grants me the freedom to include: interviews with sneakerheads, reviews of products and events, sneaker profiles, and photos. In this examination, I will do much more than simply become informed on the latest sneaker trends, but will hopefully come to understand what compels people to immerse themselves in the world of sneakers.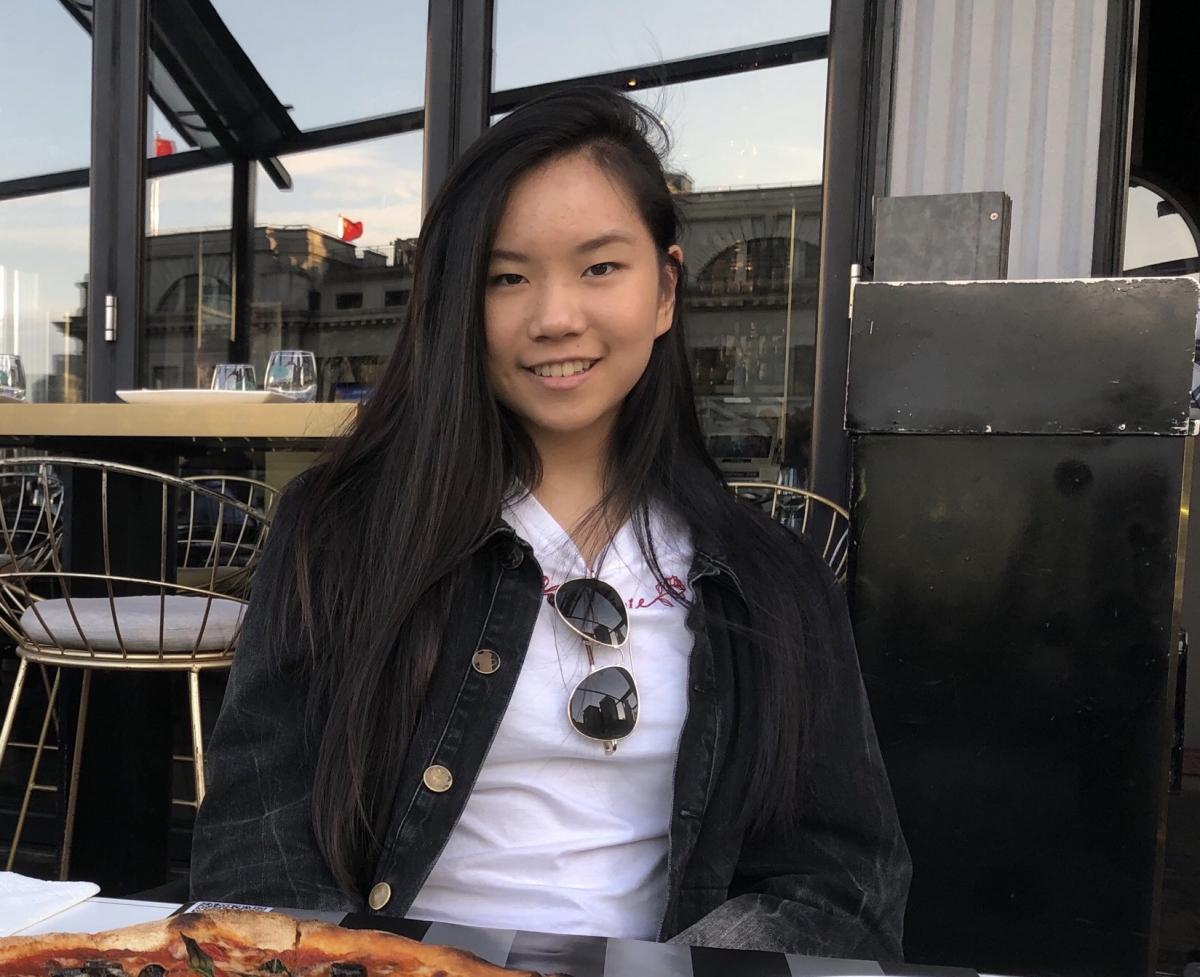 Katie Chen
The term "Lunchbox Moment" describes the moment when a Chinese student would open their lunchbox to reveal their strong-smelling "ethnic" food often accompanied by disgusted reactions of their peers. Almost every Chinese American will have experienced a series of "lunchbox moments" in their lifetime that pressures them to reject their culture in order to assimilate into American culture. As a result, many first-generation Chinese Americans may feel as though those in the second-generation have lost their cultural identity, through the loss of cultural practices, holiday celebrations, or the ability to speak their native tongue.
However, it is becoming more evident that second-generation Chinese Americans have crafted their own distinct culture that has begun to rise to prominence and has created space for them to proudly express their heritage. In 2018, 9 Australian Chinese high school students created a Facebook group named "Subtle Asian Traits" to trade jokes and discussions about the common experiences Asians face growing up in the West amassing over 1.7 million members worldwide. I want to explore how the second-generation Chinese Americans have actually created a uniquely distinct cultural identity all across the US.
I will interview various families of Chinese American immigrants, comparing and contrasting the meaning of the Chinese American identity for first-generation and second-generation immigrants. I plan on writing a series of essays that spotlight these different experiences in an attempt to define the new Chinese American identity, as well as noting its crucial nuances. I will also capture the way that Chinese American immigrants have made a mark on the US through photography that will accompany my essays.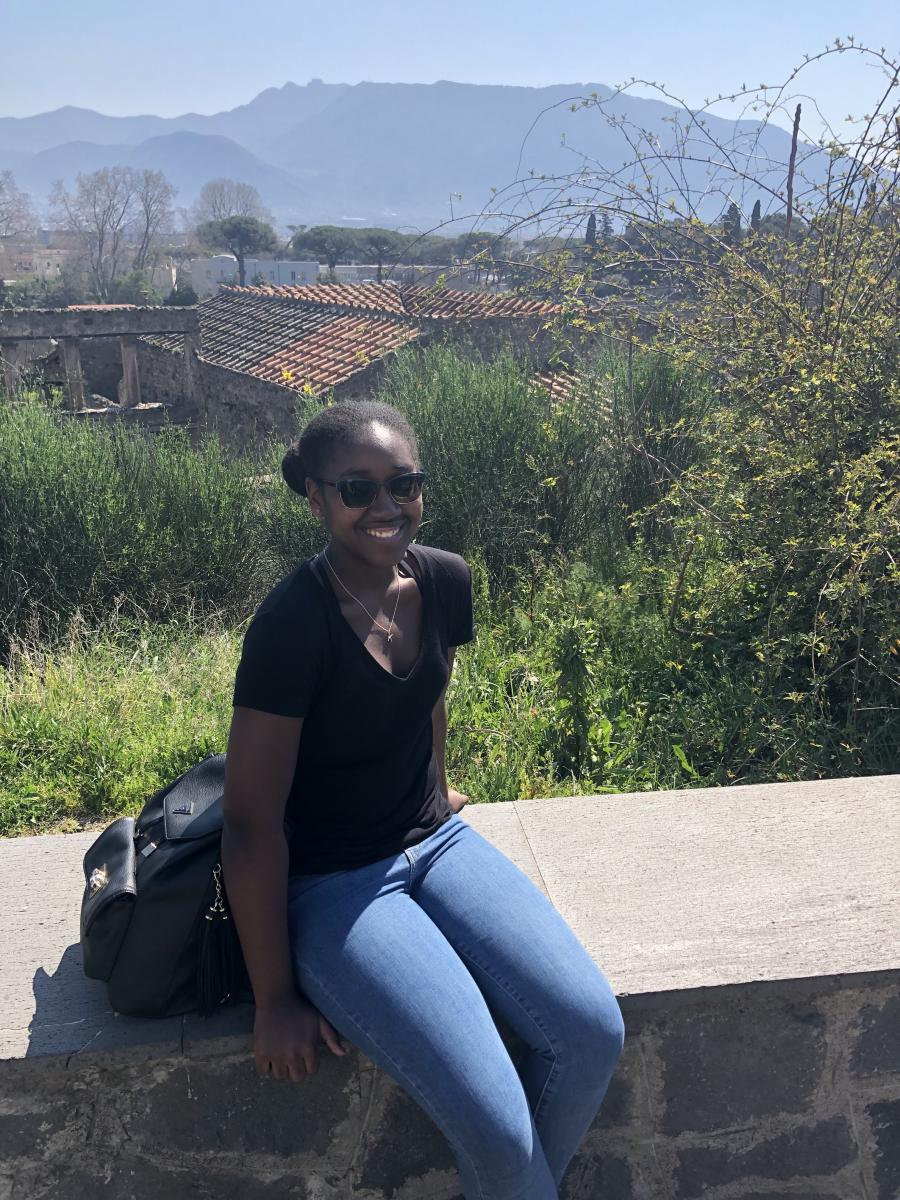 Kyra Cousins
For my Appel project, I will be writing a lyric essay discussing my personal connection between self-worth and knowledge as well as philosophical ideas, historical figures, and other pieces of literature and art. An important part of my project is attempting to learn French because of its role in my academic and personal life. Over the summer, I would spend my time reading philosophy and meeting with a French tutor. Hopefully, by the end of the summer I will be able to converse confidently in French and have a sense of what defines self-worth.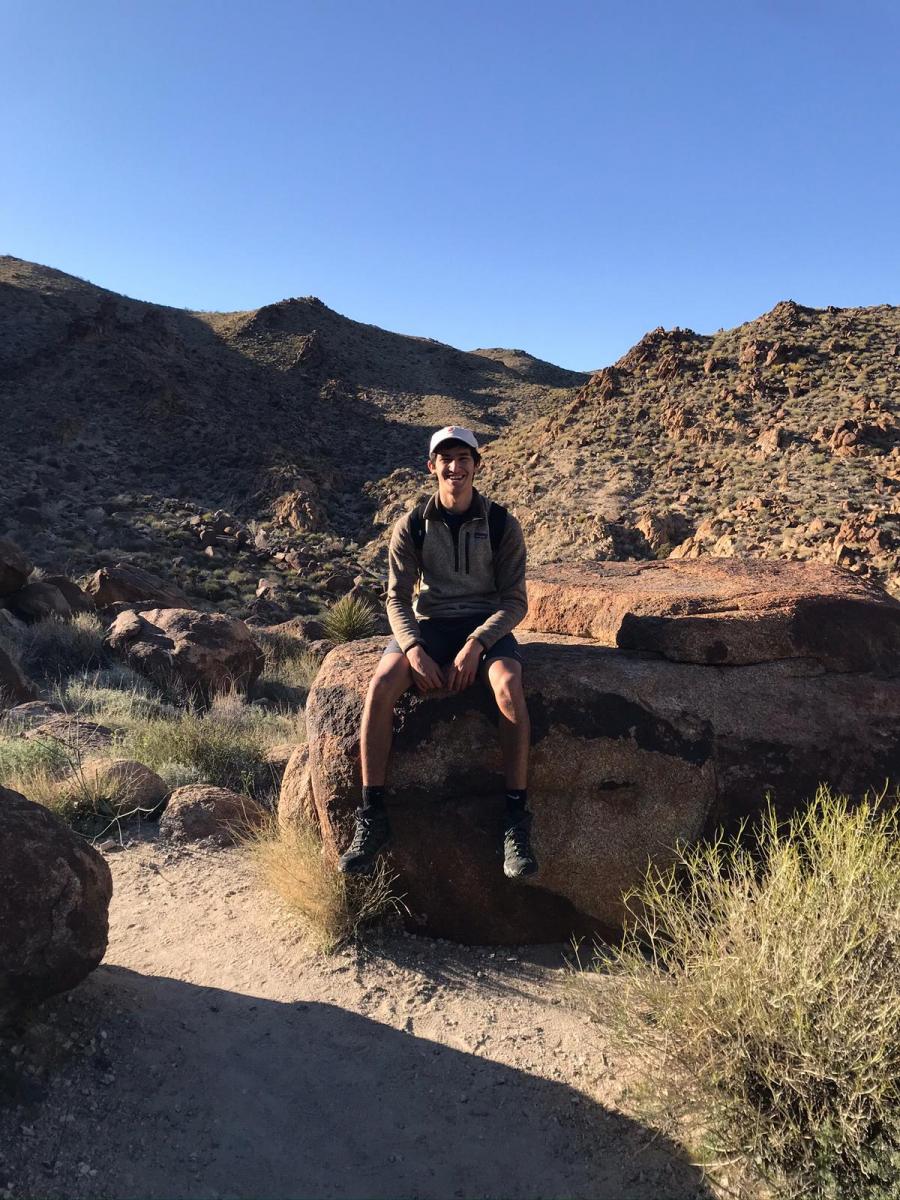 Nic De Mello
For my Appel project, I want to explore the rise of nationalism, racism, and politics in soccer and the culture that surrounds the game. Soccer is often used as a catalyst or platform for violence and xenophobia, but I want to find out why there has been a re-emergence of these aspects in the game. To explore this, I will focus on a few nations: England, Italy, and Russia. Furthermore, I would like to research the potential parallel between nationalistic views emerging in a countries political sphere and the rise in nationalist views within soccer stadiums and among fans.
Next summer I hope to be able to travel to some countries and stadiums hosting the 2021 European Championship. The main aim of traveling would be to talk to soccer fans in and around the stadiums to understand their attitudes towards the issues I will be researching. Even without being able to travel, the most meaningful research is communication with fans, more specifically those with first-hand experiences of the nationalism surrounding Soccer. Ideally, I want to interview members of infamous ultra fan supporters (groups of fanatical and often extreme fans) to get an insight into their motivations.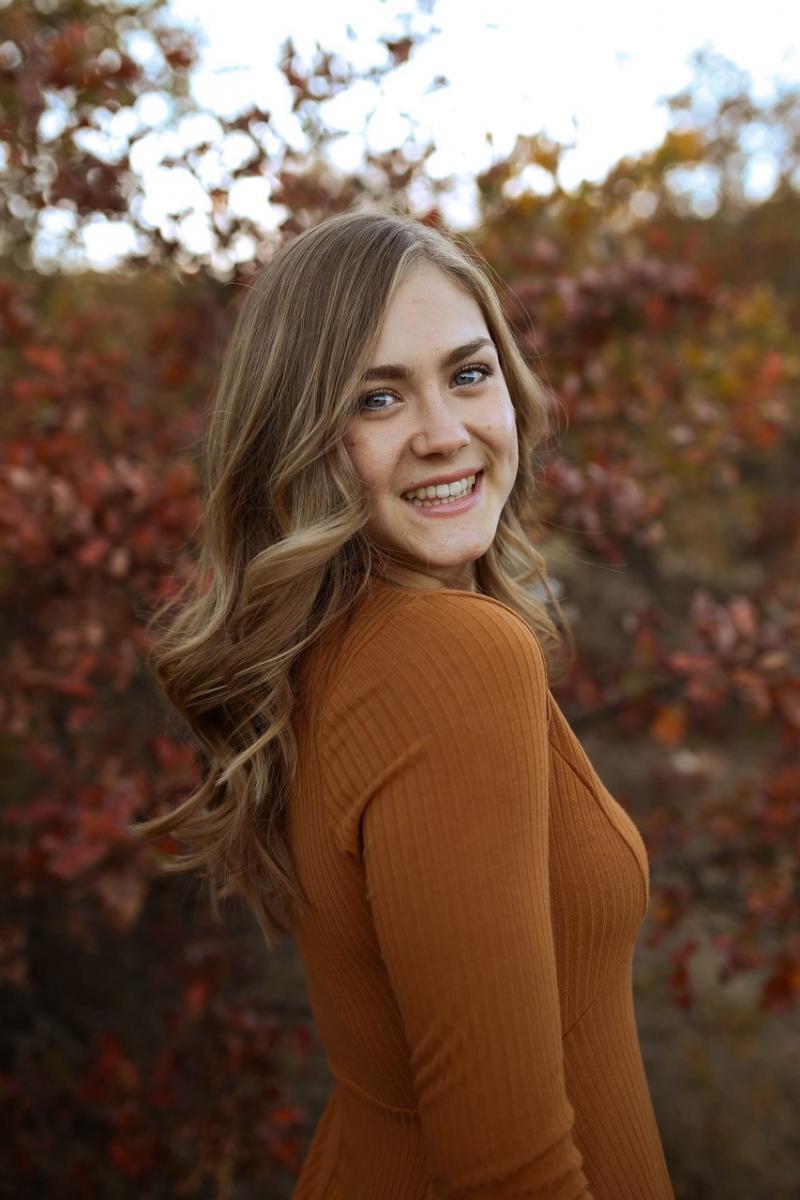 Hannah Doyle
My project for this summer is to compile a collection of stories, experiences, and research about the effects of the pandemic all over the world to form a poetry anthology/chapbook. I will reach out and hopefully interview a wide range of people (friends, family friends, etc.) on their experiences of COVID-19 and how that is shaped by their religious or ethnic background, family dynamics, and socio-economic position.
Throughout my project, I will discuss shared experiences from the pandemic but also highlight voices that tell a different story. The goal of this project is to evoke understanding and illustrate cross-cultural unity. In sharing similar experiences of the pandemic, I hope to evoke a sense of community and facilitate necessary catharsis. Through insights into unique experiences of the pandemic, I also hope to inspire empathy while reminding the reader that everyone has a story.
The world is grieving, changing, learning, and adapting. I want to capture a snapshot of this moment in history.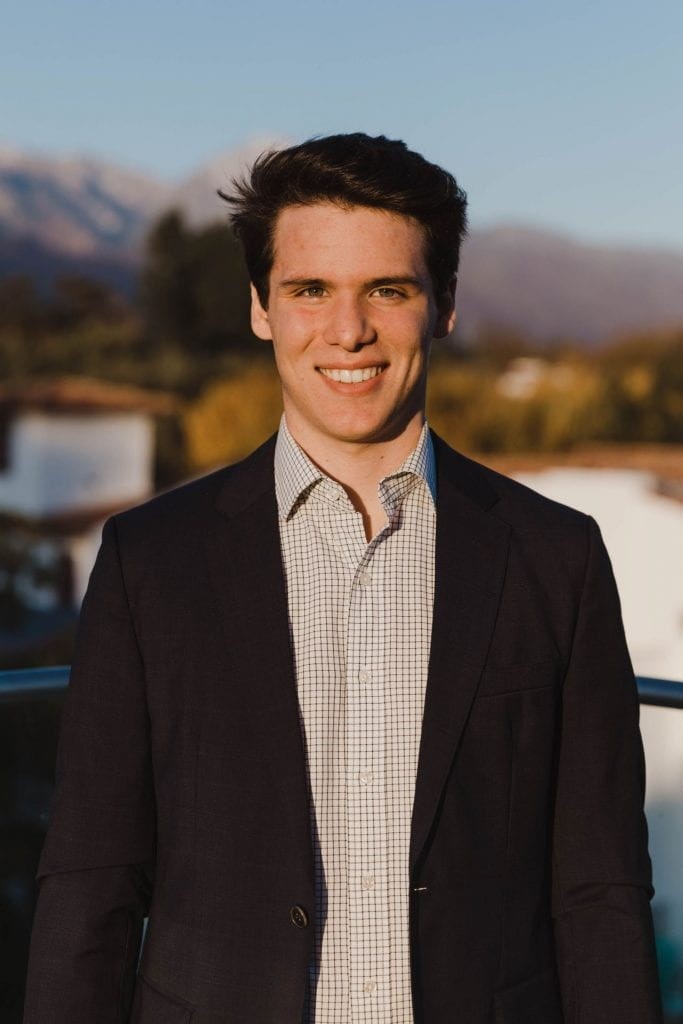 Ben Eibl
For my project, I want to use what I learn in the workshops this summer to write stories about my father's family. I have always been further apart from them than I wanted to because I never got the chance to meet them. This often kept me from understanding more about myself. Through the research, for my stories, I want to reconnect with him and find out more about this part of my ancestry. The research will include material like photographs or videos, my father's memory, and archives I can gain access to. Along the way, I want to digitize the memories my father has of them to create a lasting memory for future generations. Eventually, I will include some of them in the final product which will be a compilation of these stories and visual material. I hope that through this project, I can create a meaningful memory of my father's family and rediscover my connection to them. Throughout my life, I struggled to understand certain aspects of my origin, hopefully, I can find the roots for them in the part of my parentage I know so little about.
I want to use these stories and research as a foundation for my second project which I will pursue if traveling will be possible next summer. It will consist of stories about people that, like my father's parents, lived in Eastern Europe during the Cold War and the Iron Curtain.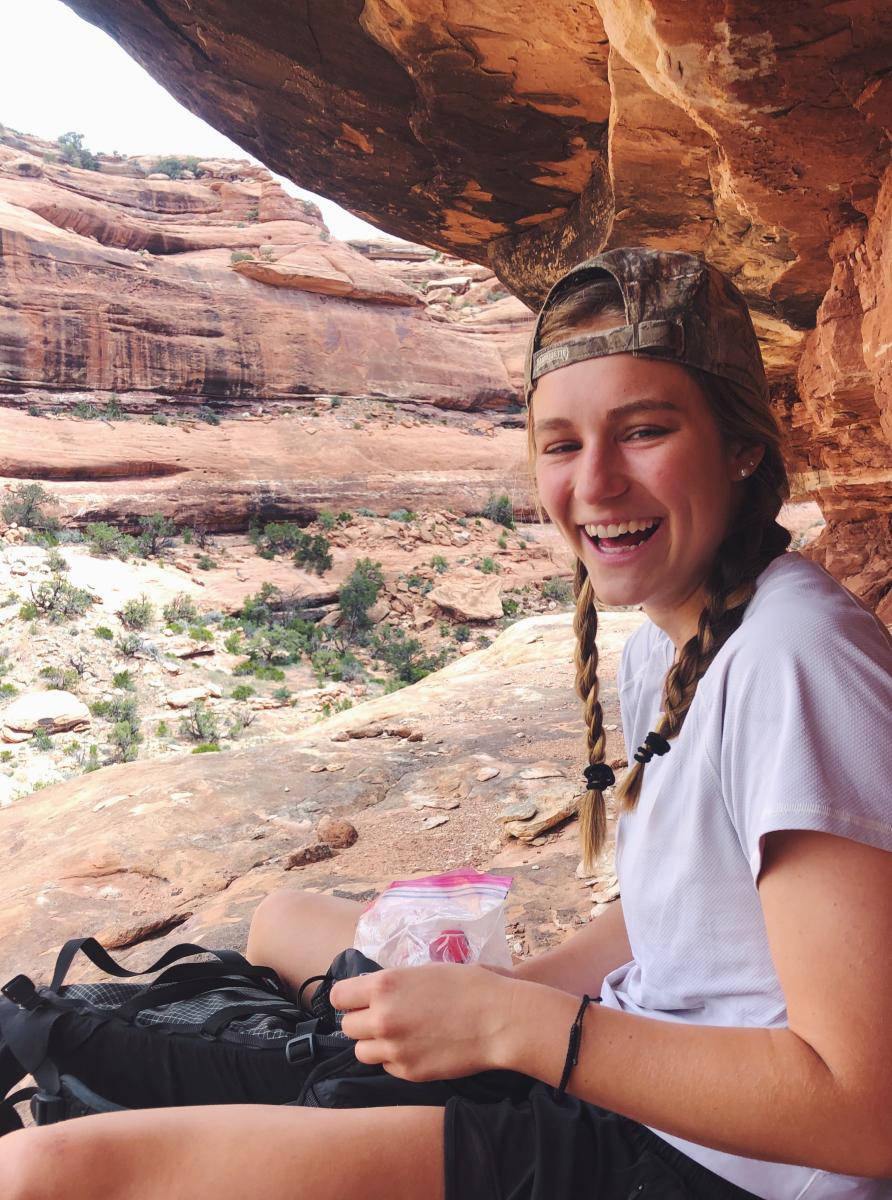 Alyssa Gallagher
This summer, I want to write a guidebook about mountain climbing for parents in Colorado. The book will have four elements: my personal anecdote, interviews, statistics, and a trail guide. Firstly, I plan to reach out to people in my community that can provide anecdotal evidence of the benefit of climbing. I would like to talk to climbers on skype or over email. In these interviews, I plan on asking them about how climbing has influenced them and their opinion on how it can inspire growth. Next, I would like to talk with people from the High Altitude Research Center to gather some statistical evidence supporting the physical benefits I can include in the guidebook. To tie it together, I would like to add an anecdotal story at the beginning of the guidebook. This summer, I would like to climb all the 14ers within an hour car ride from my house. In this challenge, I will journal about my experience and growth. Lastly, I will compile a list of good hikes suitable for young kids in the foothills of Colorado. My hope is for all of my summer writing to culminate in a guidebook for parents endorsing climbing. My goal is to prove the benefit of parents taking their young kids on one of the hikes I suggest, Ultimately, I wish to inspire kids to climb, spreading the love that has influenced me greatly.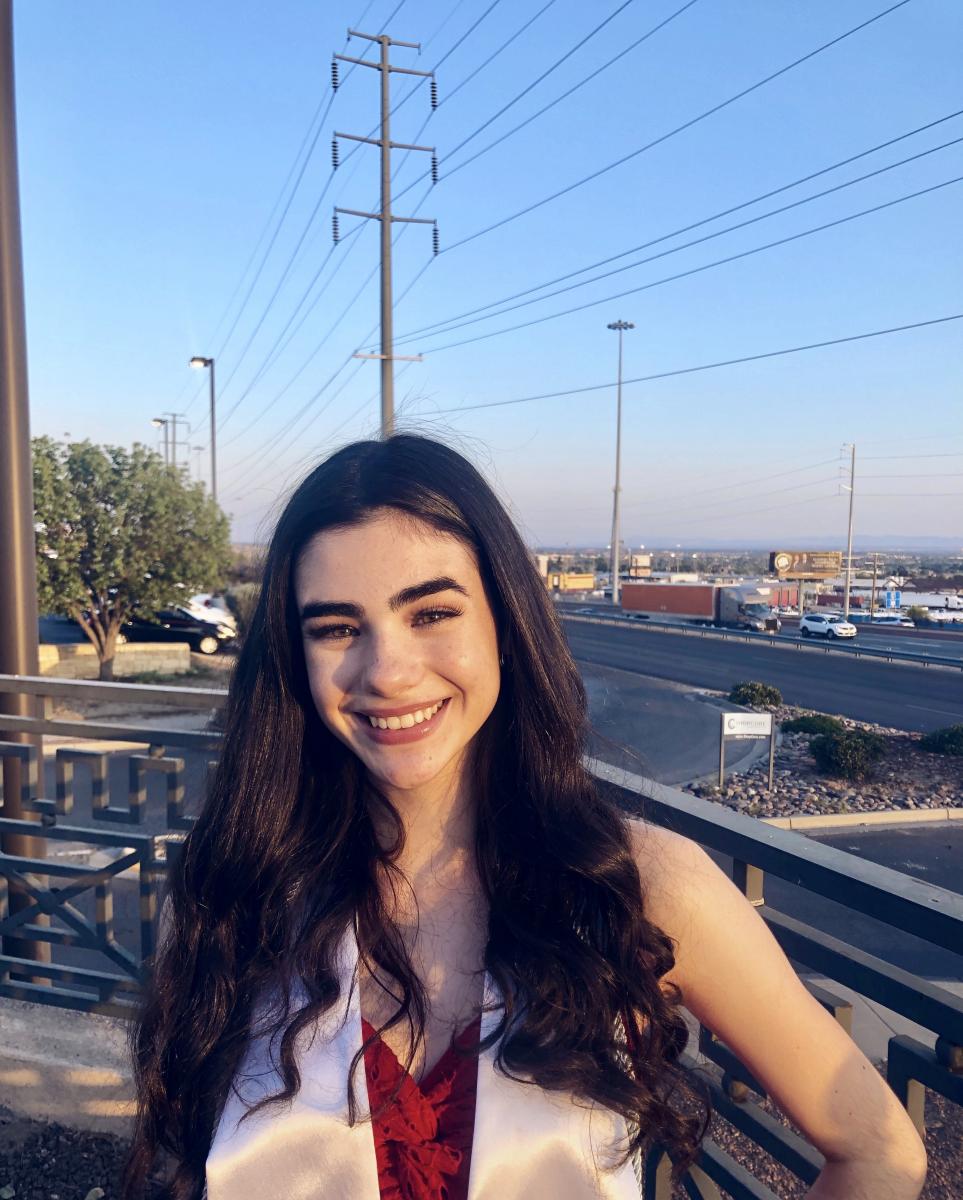 Valentina Gonzalez
In my Appel project, I will be exploring the relationship of the northern and southern border to its demographics, focusing on the United States and Spain. Being raised in a border city, I am accustomed to the sharing of both Mexican and American cultures; however, I have come to realize that not everyone understands that media outlets antagonize southern border cities. The violent U.S.-Mexican border that is depicted in the news is not one I have personally experienced. This led me to question why the U.S-Canadian border is not displayed in the same manner, as well as if this is a race issue. I am focusing on the United States and Spain because both of these nations have northern borders with a high Caucasian population, while their southern borders have many people of color. I question if there is a direct relationship between race and the public's perception of particular immigrant groups. Additionally, does media have a prominent role in influencing the public over this topic? To complete this study, I will conduct interviews that specifically ask questions pertaining to how race affects the perception of borders that have these particular demographics. From my interviews and further research, I will produce a documentary to shine light onto this very relevant and pressing issue.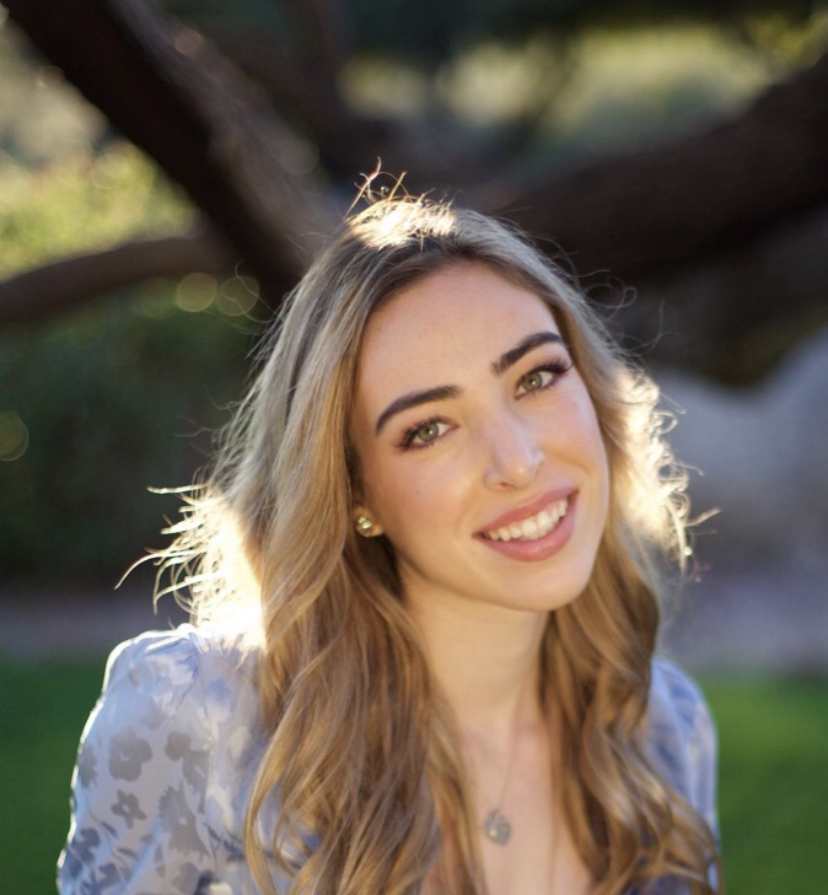 Chloe Goorman
I aim to explore the food-culture within my hometown of Tucson, as well as within Madrid, Spain and Portland, Oregon, by conducting interviews with local food merchants and restaurateurs, tasting the eclectic foods and ingredients of my hometown, comparing various local food-systems, and experimenting with flavors unique to each region. Tucson, Madrid, and Portland offer a broad array of multicultural flavors, yet share in their reliance upon small-scale food-systems; and each city offers internationally-renowned culinary experiences. In preparation for my travels to each region, I seek to gain a broader understanding of what a healthy, balanced diet looks like to varying cultures, focusing first on the American "diet culture." My findings will culminate into both a healthier personal relationship with food and a book that explores topics in flavor, voice, gender, and culture through recipes and short stories.
Lingering Question- How much of my project should be experiential versus research-based? I hope to contact primary sources to learn more about their experiences in the food industry. I also hope to review secondary sources for background information and research on varying food-cultures. I'm wondering how heavily I should rely on one type of source versus the other, and what combination of the two would be most appropriate for the scope of the project.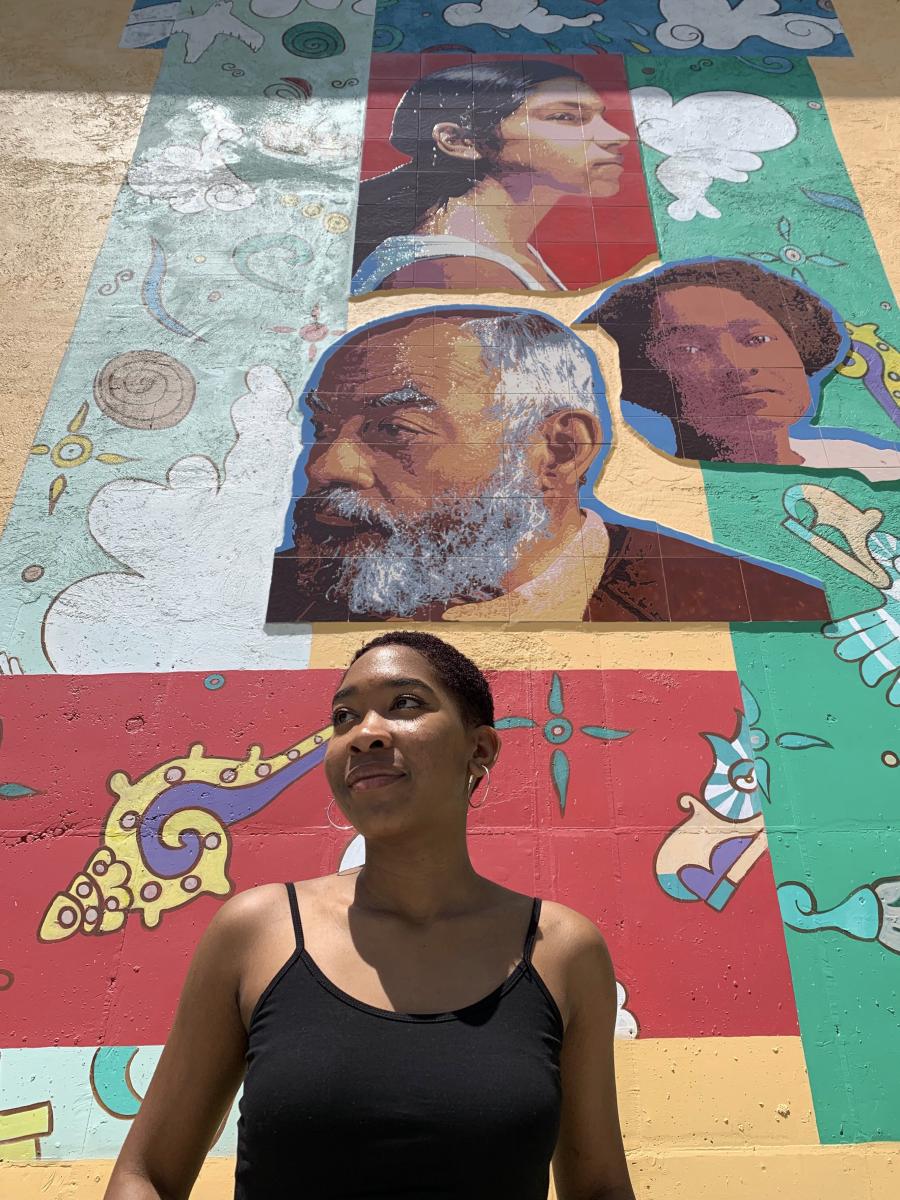 Courtney Hooks
Art plays a very important role in preserving the history of a community and displaying it for the rest of the world to see. My Appel project attempts to navigate the streets of Los Angeles, California, through the eyes of street art. Specifically, how street art, street artists, and my own family history in the city embody the deep ties to different regions and histories of the city. In recognition of one of many cultural centers in America, it is imperative to also acknowledge the social tension that surrounds art in urban spaces, through the relationship between street art and gentrification. My hope is that through my journey and the completion of my coffee table book, the world may see the true meaning of art in urban spaces, as well as the vibrant history of the City of Angels. Los Angeles has a rich and plentiful history and navigating it in terms of race, religion, and historical context makes its art a rich and beautiful web of history and community building. Street art reflects the hopes and dreams of my community, and members of my community can see a part of themselves reflected in the art. I plan to conduct various interviews with various street artists and their families, as well as with established Art Collectives and Historical Societies, to provide vital background information on the relationship between art, the artist, and the various communities in Los Angeles.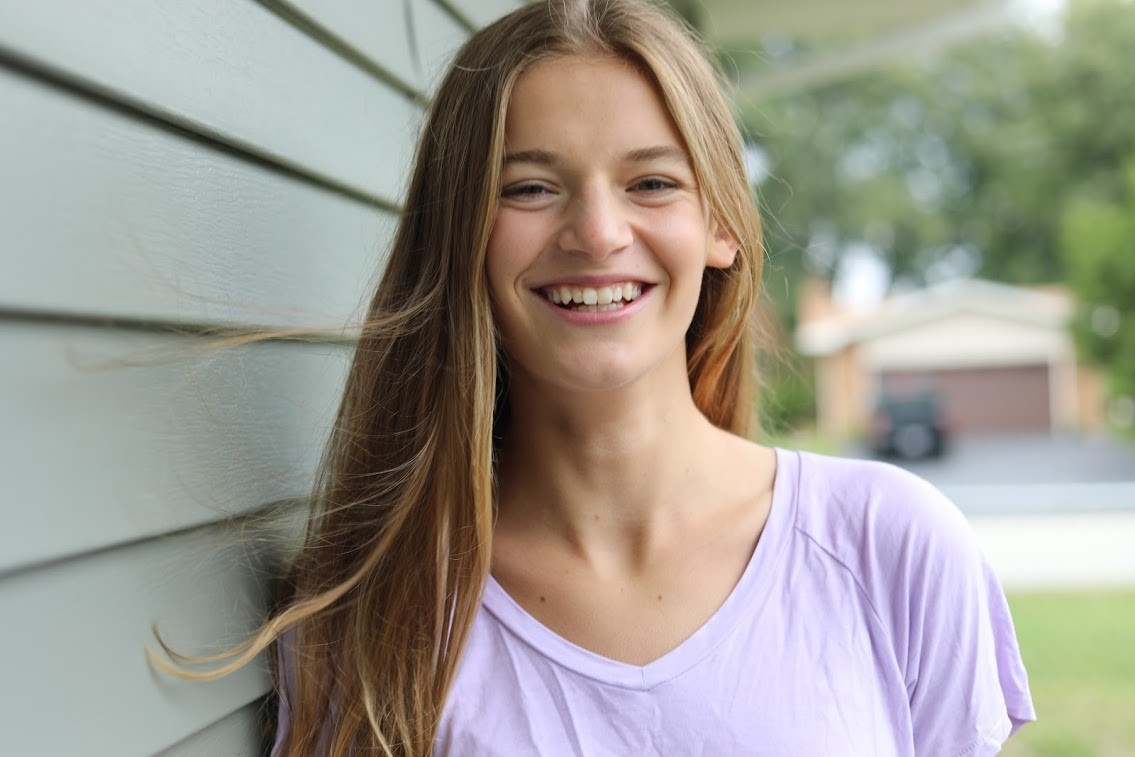 Anika Kimme
For my Appel project, I am exploring the intersection of environmental conservation and environmental justice through the lens of national parks in the United States, as well as other countries. After learning about the implementation of a national park in Tanzania, I became frustrated with the harm that it caused to the people who were once living on the land. It seemed as though a choice was needed between protecting the environment and protecting human rights and cultural values.
I plan to collect information on policies that have been implemented in relation to environmental conservation and the rights of indigenous people, read research that has already been done on these issues, and look at primary sources such as park websites the written experience of travelers. I also plan on conducting virtual interviews if possible. If next summer allows, I will travel to a national park in South Africa and two national parks in Australia and collect additional information there to supplement the research I have already done.
In the end, I hope my project answers the question: How can we balance environmental conservation and environmental justice in ways that benefits everyone involved?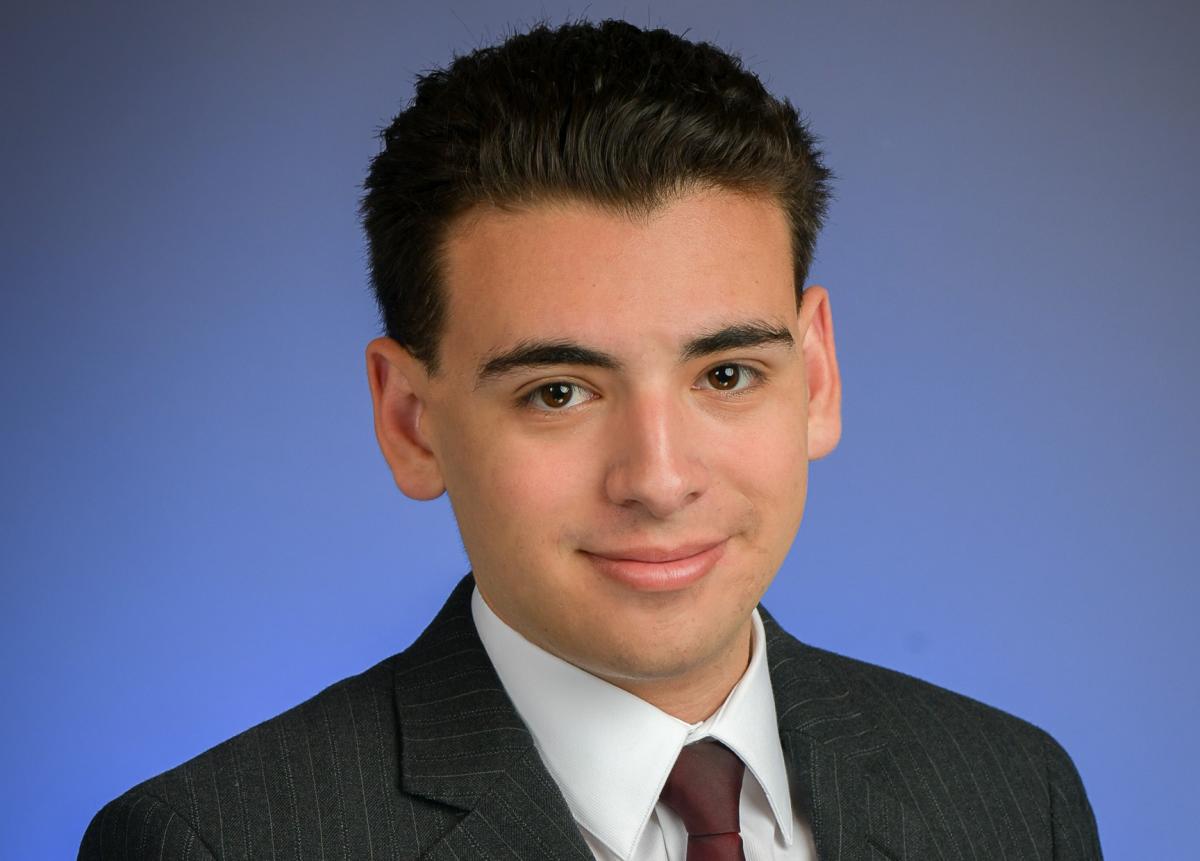 Desmond Mantle
My project will examine gun culture in the American West, focusing particularly on its interactions with diverse racial, religious, and political communities. I hope to speak with victims of gun violence, law enforcement, representatives of the National African-American Gun Association, Socialist Rifle Association, and Riverton Shooting Club, and others. I aim to compile this project into a series of interviews with my own introductions in the style of Anna Deavere Smith's book Twilight: Los Angeles, 1992 about the Los Angeles riots.
My fundamental questions involve whether the West's gun culture reflects its political, religious, and ethnic diversity, and if so, how different groups within that culture form unique identities. I have a great passion for the West, and my hope is to come to a greater understand of its culture while also creating a work that can share some of that culture with the broader community. I also want to shed light on the human faces of multiple sides of the gun control debate.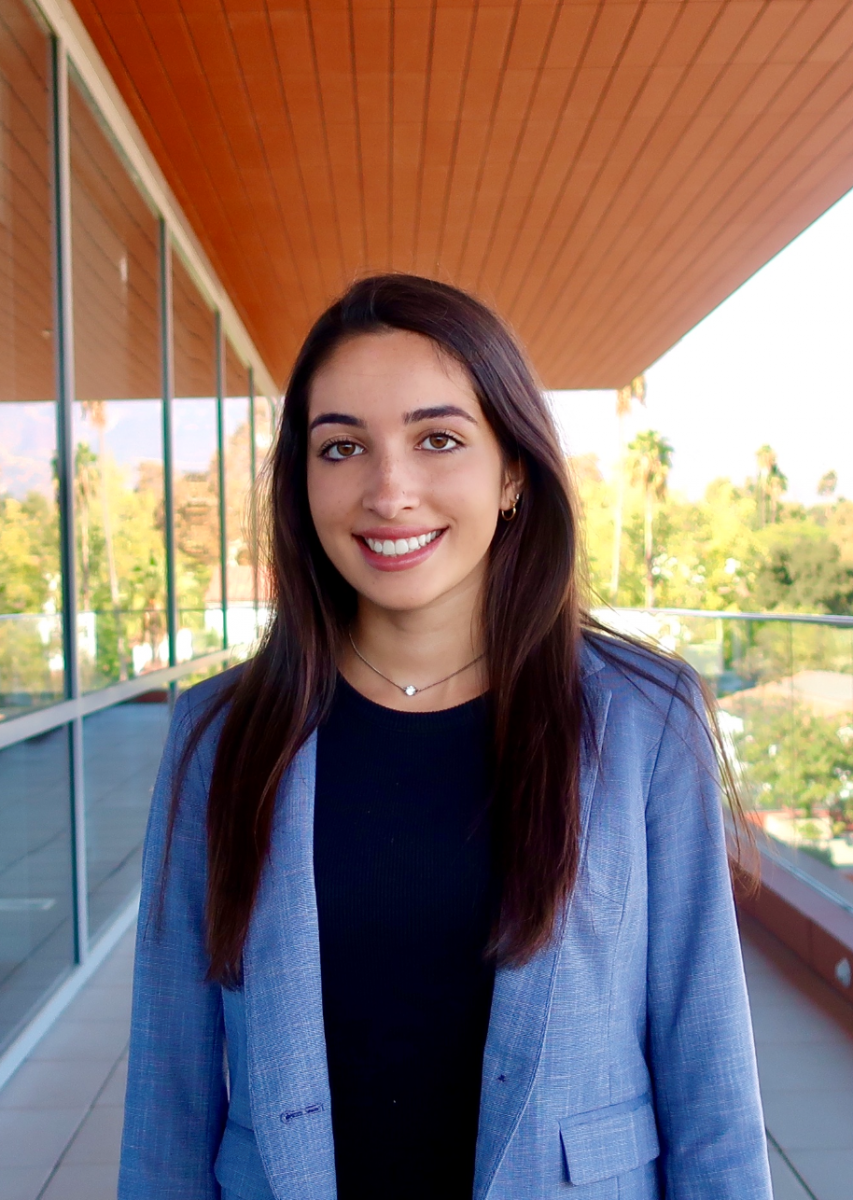 Tara Mehra
My project will analyze the impact of immigration to and emigration from Ireland on Irish culture, law, and identity through interviews, literature, and policy research. I will highlight how a society responds to changing culture and demographics from a legal and personal perspective to capture a nuanced portrait of the impact of immigration. To achieve this, I will complement data-driven policy and demographic research with short stories and poems that offer a unique individual perspective. Specifically, my project will focus on several eras of Irish immigration and culminate in multi-media profiles for each of these eras.
By exploring the history of Irish immigration and emigration, I hope to develop a stronger understanding of my Irish identity and give voice to the complex ways that emigration impacts identity. Both my parents are immigrants— my mother from Ireland, my father from India. But because all of my mother's extended family still lives in Ireland, I have had less exposure to Irish culture. Thus, this project is a unique opportunity for me to use my interests in research and immigration politics to understand myself and my family in a new way.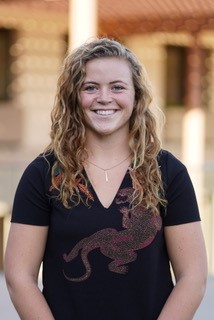 Elizabeth Mitchell
My Appel Project consists of a collection of poetry aiming to describe the historical, societal, and environmental significance of certain chosen locations. The collection will be composed of four sections: one will be dedicated to England focusing on The Thames and The White Cliffs of Dover, the second will describe the floating city of Venice, and the last section will concentrate on Block Island, RI. I have chosen these locations because they represent the imminent threat of climate change. These places have all experienced drastic transformations aggravated by global warming. I hope to frame each section as a premature eulogy, as a way to convey what will be lost if climate change re-landscapes these environments. I see this as being my personal journey—to both enjoy the beauty of a new place with the guilt of knowing that humankind might be responsible for its demise. Although I have had the opportunity to travel, I have always been comforted by the thought that I could visit those special places once again. However, this comfort has faded. I hope to capture this process of grieving the earth with my collection of poems. I hope to go about this project through reading ecopoetry, a genre of poetry dedicated to both the environment and climate change. As well, I will be conducting research into how the environment and communities of these locations have impacted each other through studying poetry, film, music, and all other forms of writing. Hopefully I will be able to discern the significance of my chosen locations through this research, and this will aid me in writing my collection of poetry.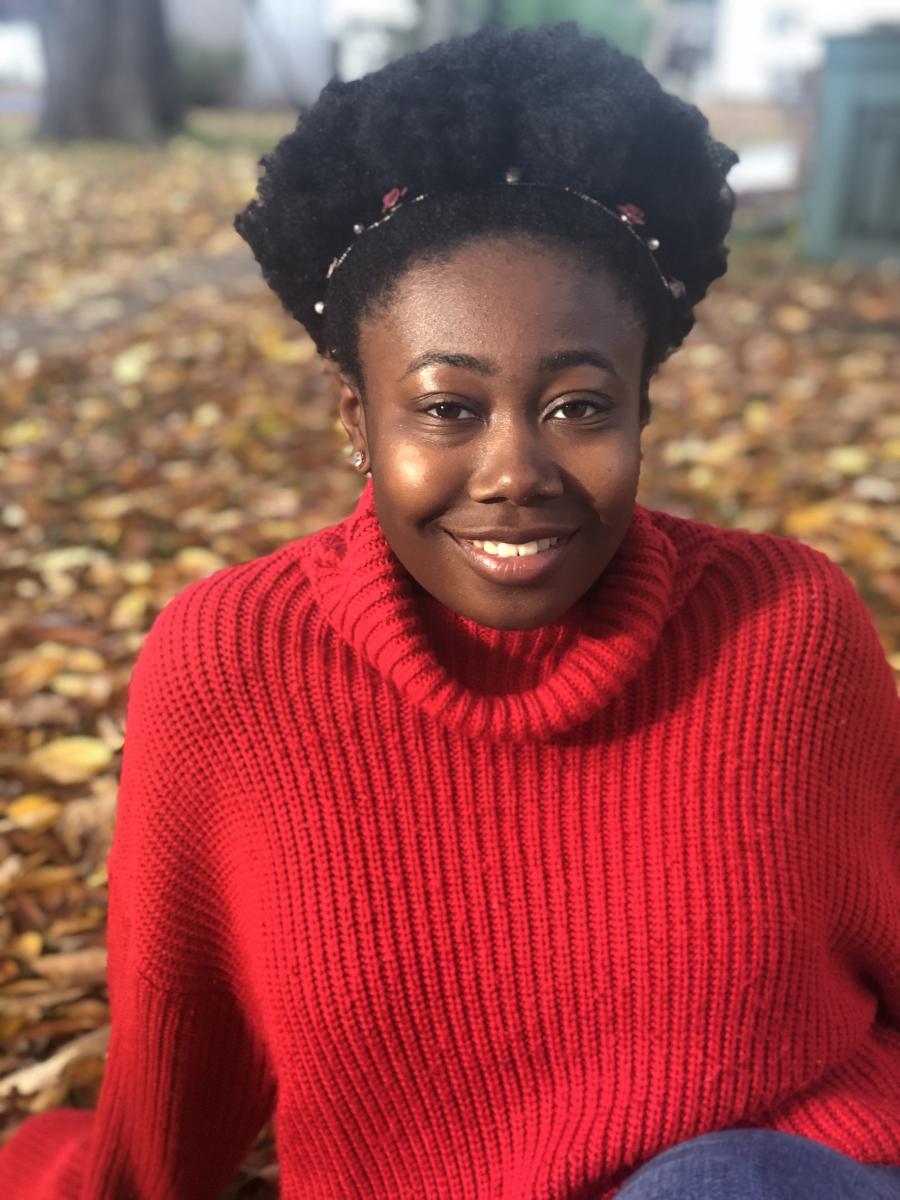 Oluwatomi Oyedeji-Olaniyan
For my Appel Project, I am creating a compilation of short stories, all of which will draw from the Yoruba Pantheon also known as the Orishas. The Orishas are embraced in a multitude of cultures streaming from West Africa to South America and the Caribbean. I hope to explore their mythology by reading a variety of texts that are either based on or incorporate Orisha mythology. I will also be working and consulting with a professor of Yoruba Folklore and Literature at Obafemi Awolowo University in Ife, Nigeria.
The goal is to attain a deeper understanding of the Yoruba gods in mythology and how they tie into Yoruba traditions and customs. I want to ensure that I am properly equipped to write stories that incorporate both my experiences as a Yoruba woman living in a globalized world and the mythology that I will have spent the summer exploring.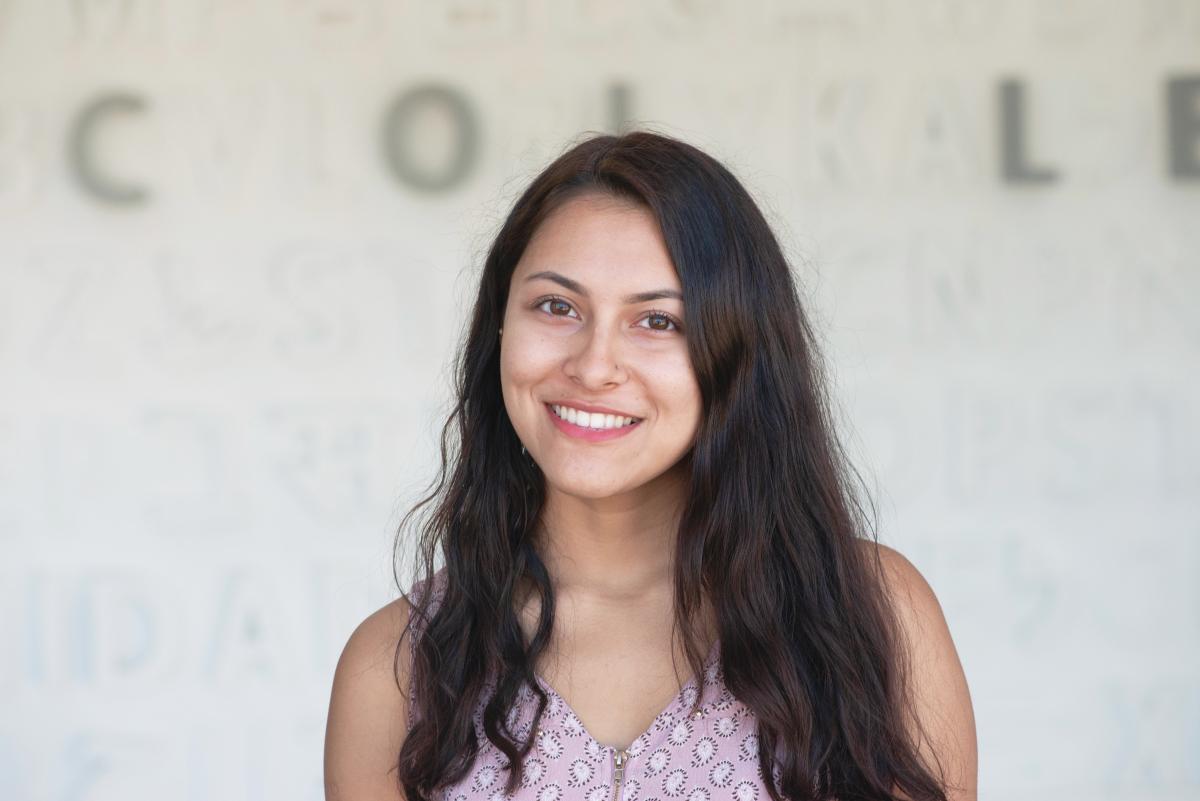 Akriti Poudel
The Baha'i faith is a religion with followers dispersed all over the world, united by a shared spiritual ideology. Growing up in a Baha'i community, I never took the opportunity to explore the faith on my own or develop my own spiritual identity. In order to gain a better understanding of what my faith means to me, I want to examine how other individuals went through their own spiritual journeys as they developed their own spiritual identity. My Appel project explores the oral histories of Baha'i individuals all over the world, examining what the Baha'i faith means to them and how the faith has been a part of their lives in relation to their geographical location. I plan on remotely interviewing Baha'is from all over the world this summer, and compiling the stories that stem from these interviews into a piece of writing.
If next summer allows, I plan on visiting a major Baha'i temple to further explore my spiritual identity. I hope that by observing why others feel so close to the faith regardless of their own identity or geographical location, I will be able to figure out what the faith means in relation to my own life.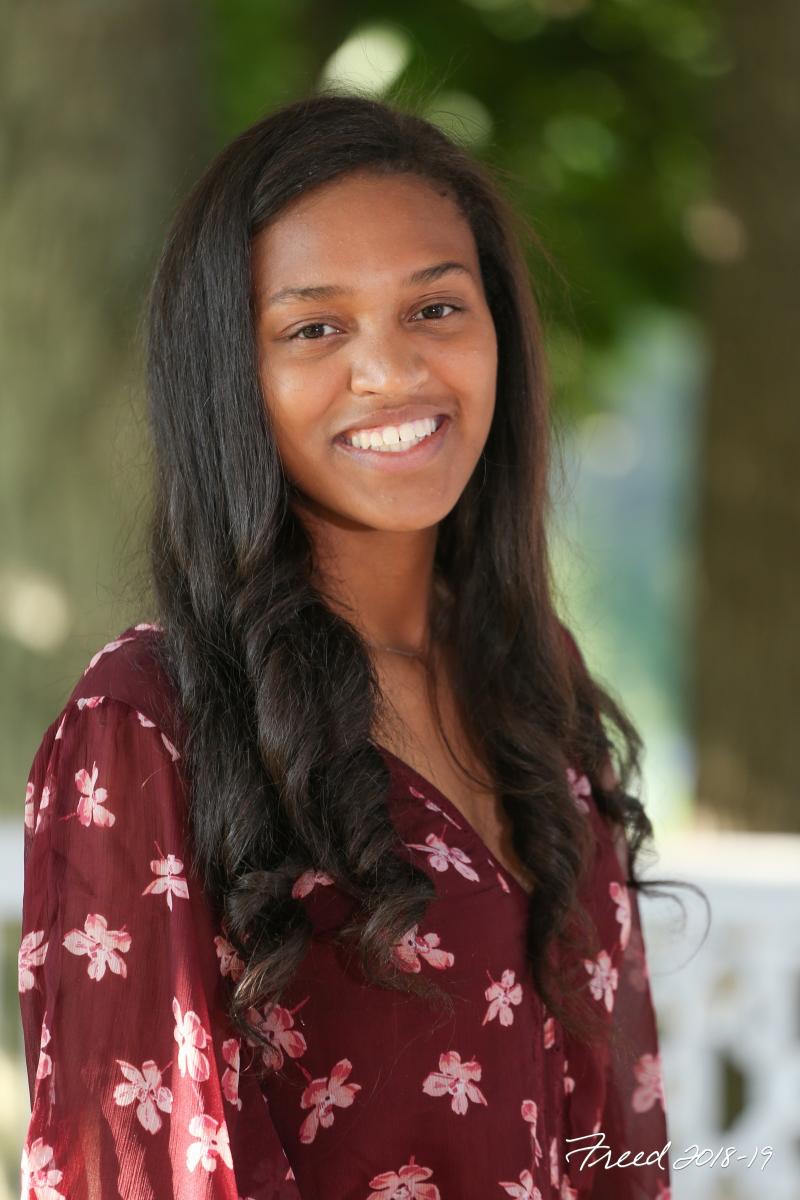 Sofia Rojas
This summer, I will be doing in depth research on the intersections of my Mexican families and cultures and tell stories on either side, until my parents meet, center will be a recipe that both make (such as rice pudding) in order to bridge two vastly different cultures, providing an answer to the question of how food can be a connector between families regardless of background. I will be calling family members and family friends throughout the summer in order to collect these stories and recipes as well as reading literature that pertains to my purpose. Additionally, although the final product of my project is projected to be a recipe book, this summer, I would like to take the time to explore different mediums.
As of now, I am unclear of the story I want to tell with my recipe book. I have been toying around with following both my immigrant Mexican family narrative and my African American family narrative through the foods they have made. Tracking the lineage from the earliest known records of both sides, complete with all of the dramatic stories, to my abuela crossing the border and living in Washington, DC as a single mom and my great great grandfather buying the plantation he worked on that is now passed down to the eldest child like an heirloom.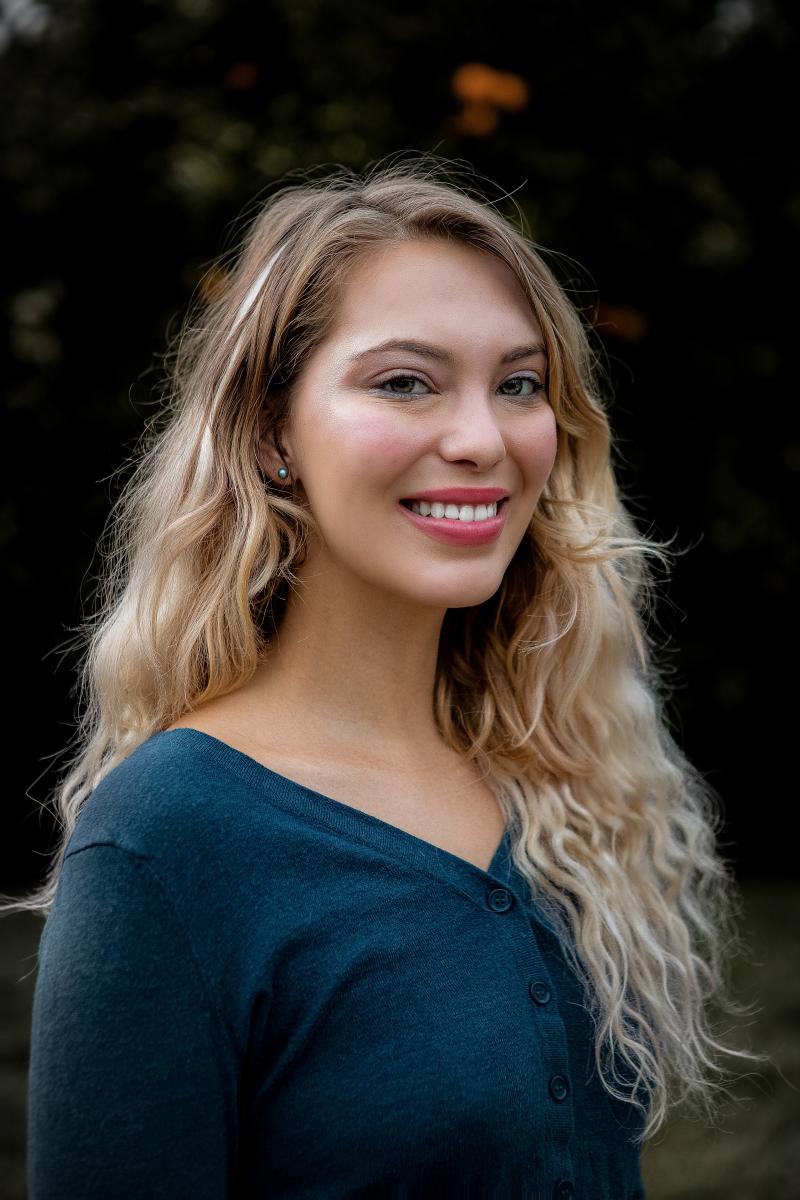 Julia Schulman
I will be writing a 30 poem book of poetry entitled A Poetic Reflection on Love: In Relation to Myself, Others, and God. It will be a three-chapter book, with each one entitled "Myself," "Other," or "God." This summer I will be reflecting on my relationship with God and the people around me, and how this in turn reflects my relationship with myself. I will examine this through books, interviews, and personal reflection. By the end of this project, I hope to have a deeper understanding of my ancestors and religion as a Jewish woman and to be able to fully explore a previously tumultuous relationship with God.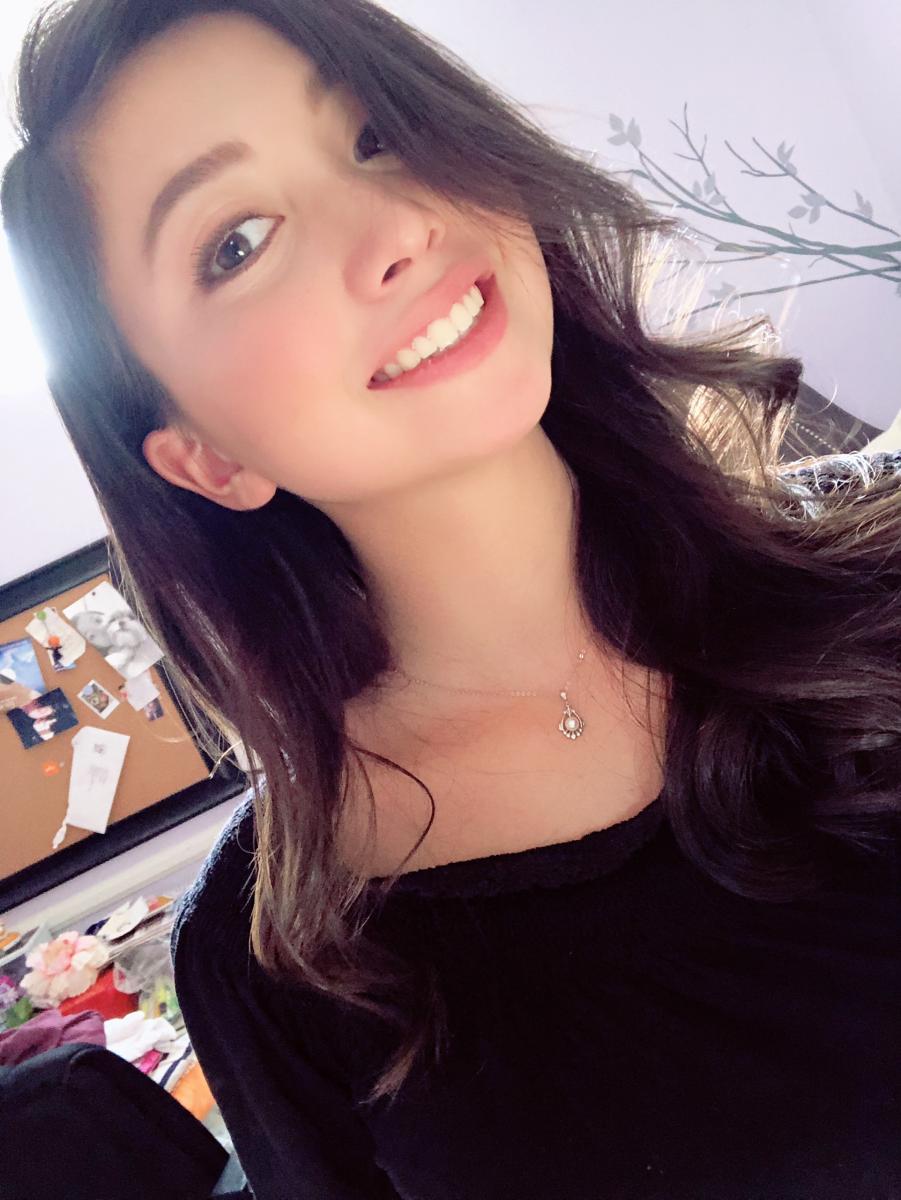 Sabrina Stone
People often question my heritage, asking the familiar question of "What are you?" I respond with the same simple answer: "Half-White and Half-Asian." I would like to dedicate this summer to find a more complex answer than a mere check-box response. From my mother's side, I will investigate my Chinese and Japanese heritage. On my father's side, I will explore my English heritage. When I think about my cultural heritage, watered down by generations in America, the only unifying element that comes to mind is tea. A black floral tea set passed down through generations from my paternal side. One remaining tea cup from a broken tea set owned by maternal ancestors who were forced to relocate from California to a Japanese internment camp in Heart Mountain, Wyoming. Tea is a unifying commodity.
This summer, I will be researching narratives and actively locating individuals from England and Japan to obtain personal accounts regarding tea. I will also investigate the bridge of these two cultures: tea trade between the two countries and the cultural crossover from this collision. I will reach out and connect with family in both Kyoto and London to interview them. Using these components, I will write a screenplay and produce an animation that illustrates my journey.
If next summer allows, I want to embark on a personal sensory journey to Kyoto and London to explore my own particular blend of cultural identity. It is my hope that by traveling and experiencing the ritual and customs of tea in these cities I might learn more about my own identity and reach beneath the surface of "What I am" to explore, more importantly, who I am.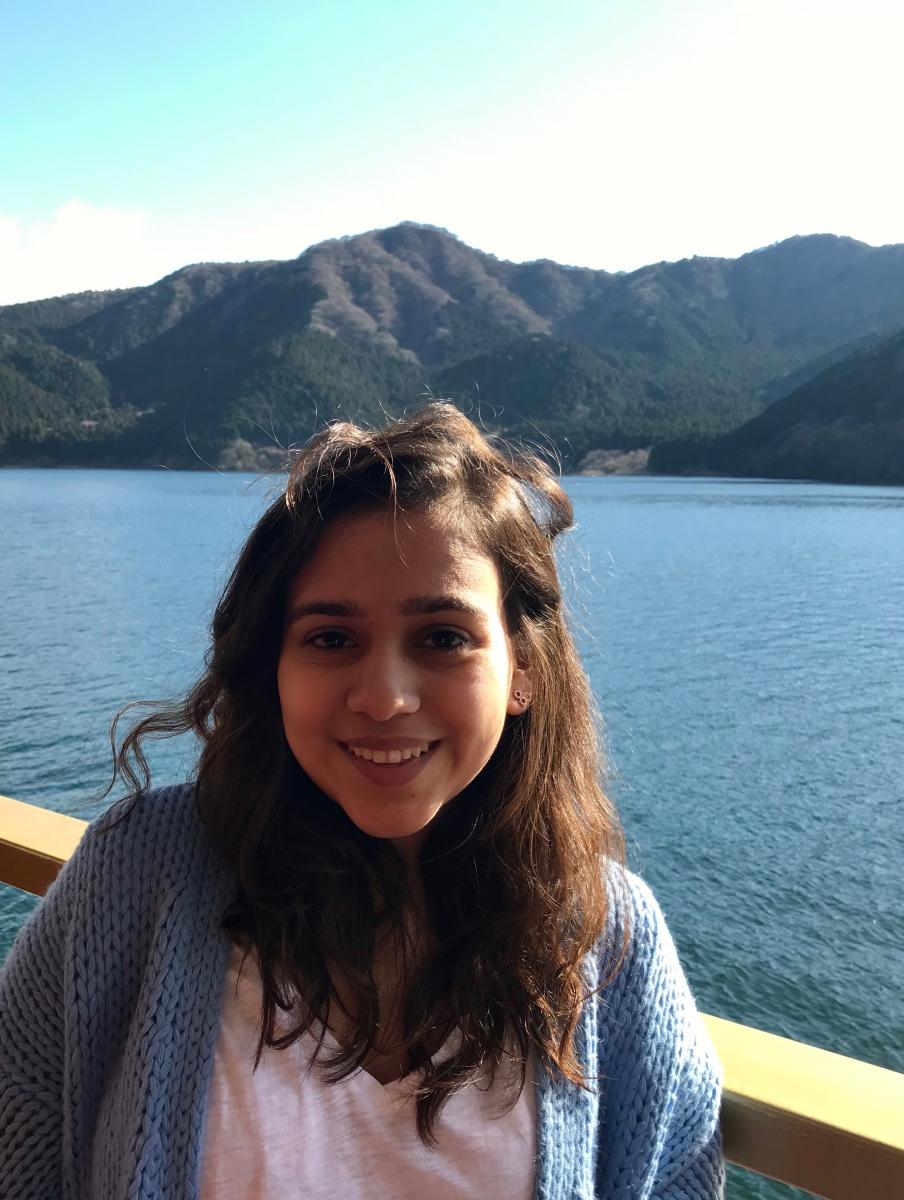 Anya Syed
Being a first-generation Indian-Muslim-American, who lived in London for several years, I have always somewhat struggled with the clash of my identities. Considering my religion is rejected by my ethnicity and nationalities, I have had a hard time understanding where I fit in the world. My view of my religion has rarely been about internal reflection and spirituality. Instead, it is about how I can evolve the culture to change the perception of Islam.
I will be writing different analytical essays that are based around research about the peaks and downfalls of Islam. I would like to include current events here considering the persecution of Muslims – from China to Myanmar. Then I am also planning to include personal essays that evaluate the perception of Islam in mass media sources such as TV shows, movies, and books. I would like to include how this has shaped my perception of the religion and my relationship with it.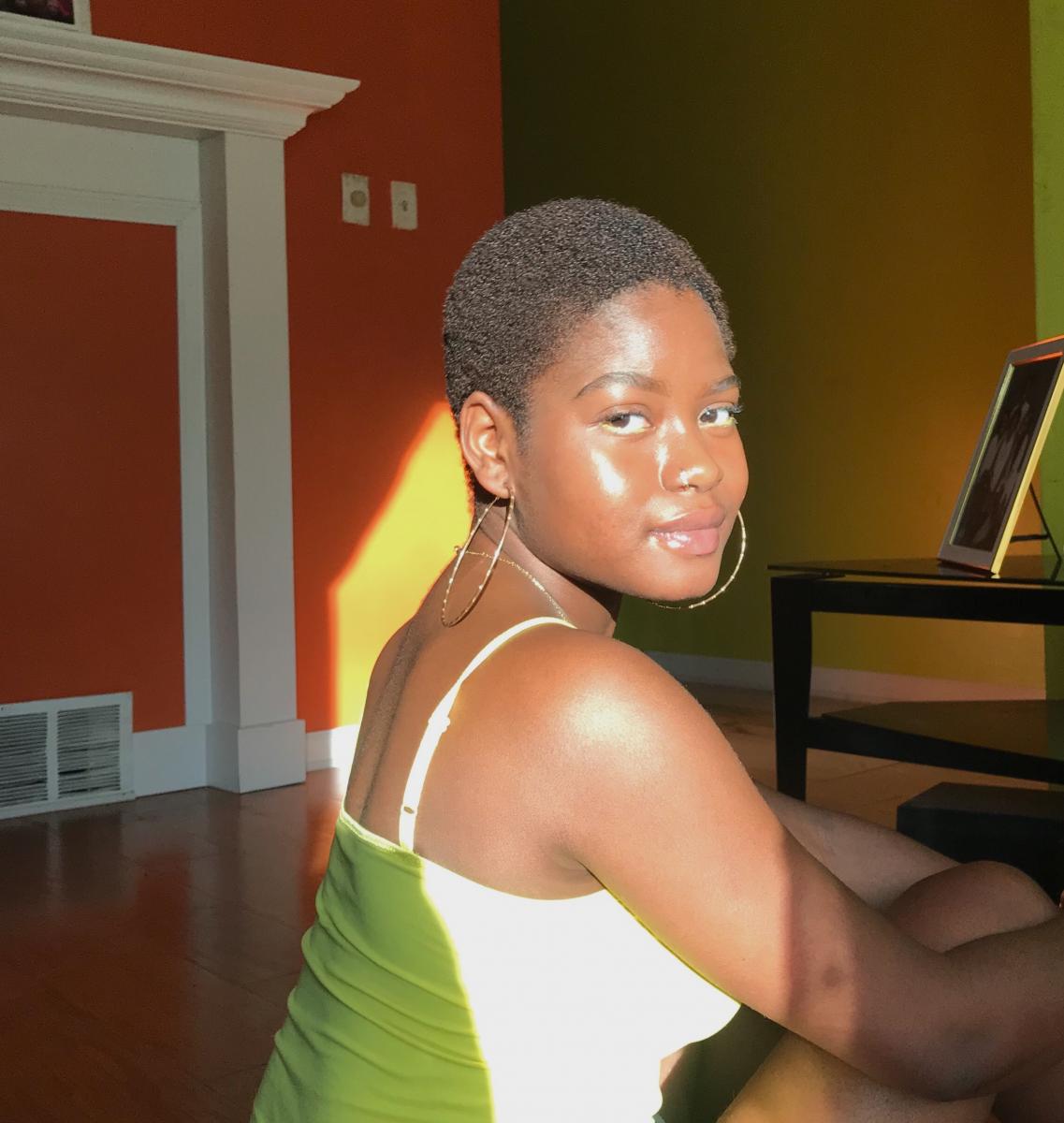 Maureen Tchatchoua
My Appel Project is about studying the international African Diaspora through music by following the transatlantic slave trade route from Ghana to Brazil and Louisiana and analyzing the biggest variations of Afro-inspired music. Within this project I will gain an intensive understanding of the impact that African origins have had upon the music industry today.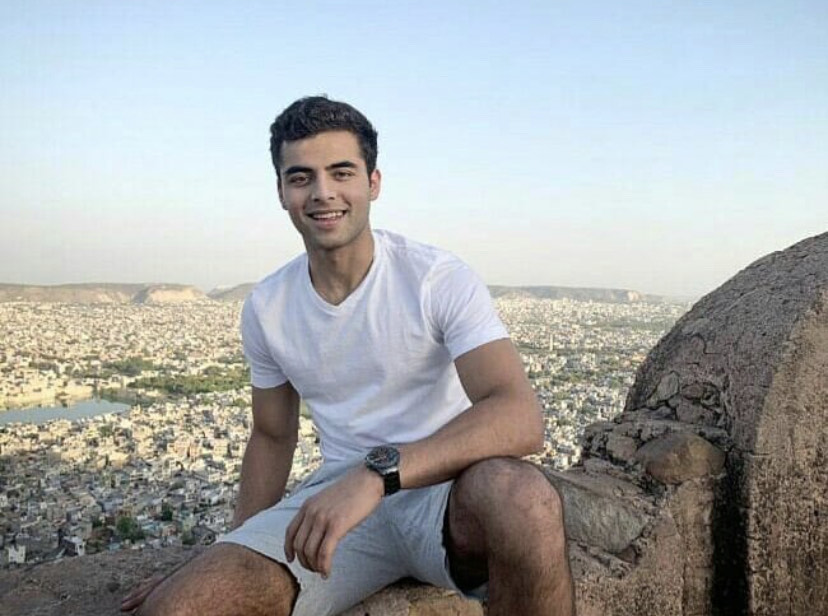 Viksit Verma
This summer, I seek a transformative summer experience beyond my comfort zone. I wish to embark on a journey of self-exploration and purpose to the slums of Mumbai and experience India at its raw best. In doing so, I wish to explore India's founding maxim - "unity in diversity" - in its most pure form.
Dharavi – the second largest slum in Asia – conceals the fight of a million people who struggle to procure two square meals per day. By spending four weeks amidst the shackles of poverty, understanding the daily battles of people dwelling there, I believe that I will gain an invaluable perspective on life. This experience will allow me to truly value what I have, to not take things for granted and understand how harsh circumstances can get. It will allow me to realize my place in the world and the responsibility that it accords to me. I plan to collaborate with NGO's such as Society for Nutrition, Education and Health Action (SNEHA) and the Society for Human and Environmental Development (SHED). These organizations will allow me to directly contribute toward impacting and rebuilding the lives of the poor, adding another meaningful dimension to my writing fellowship.