Welcome to the Children's School online tour. We hope this tour will help you understand The Children's School a bit better. If you like what you see here, be sure to contact us. Enjoy our tour!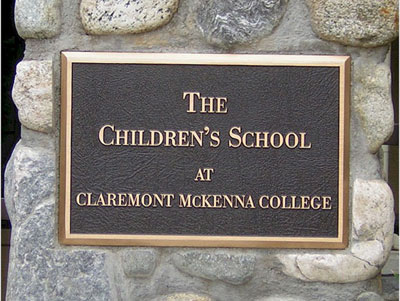 We are located on the southwest corner of 6th Street and Claremont Boulevard.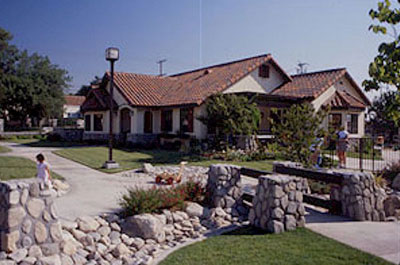 This is a wide shot of The Children's School.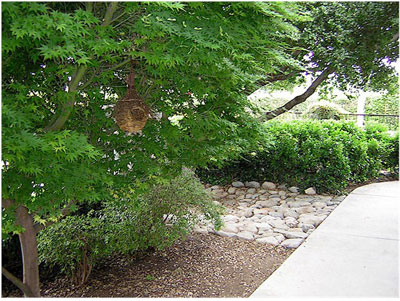 This is one of the walkways on The Children's School grounds. Along the walkways you will see well maintained landscape.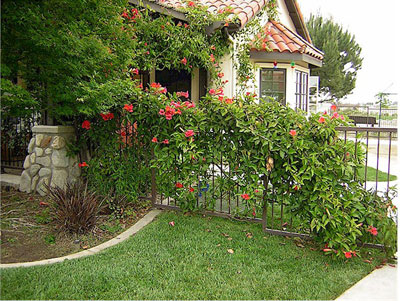 Beautiful colored flowers grow right outside the cottages.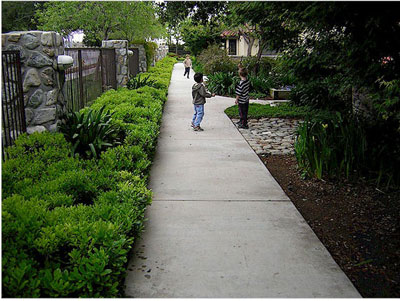 Here are children interacting with one another on one of the walkways within The Children's School.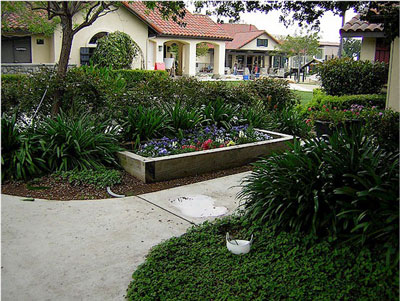 There are many colorful planters like this one around the school grounds.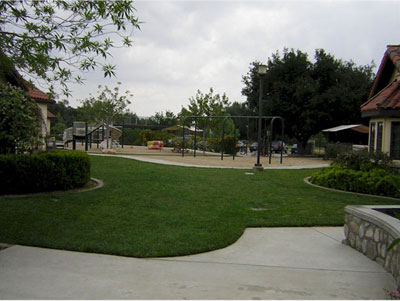 At The Children's School there is a large play area for the children.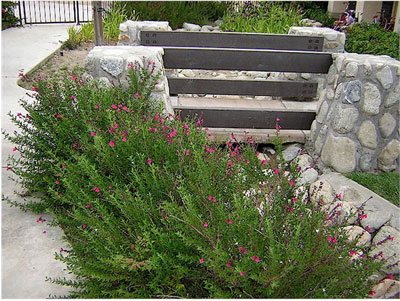 Here is a little bridge with colorful plants outside one of the cottages.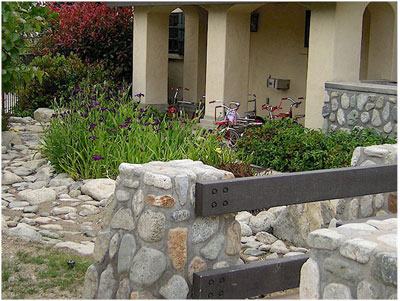 Bicycles outside one of the other cottages.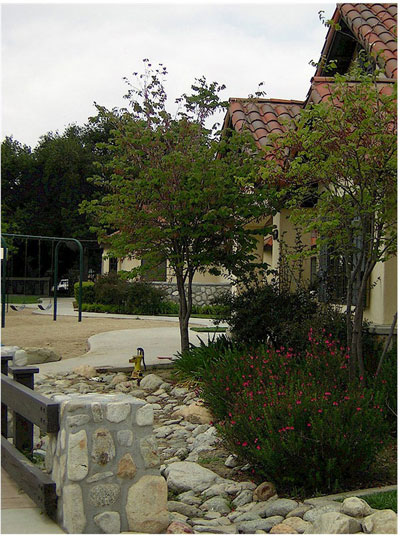 A view of the play area outside the cottages.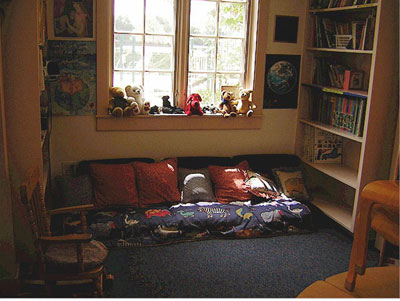 Inside one of the classrooms as the sun peers through the window.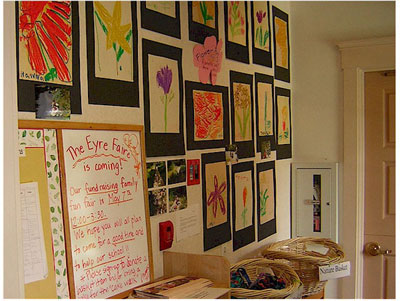 Inside the classroom a wall displaying the children's artwork.