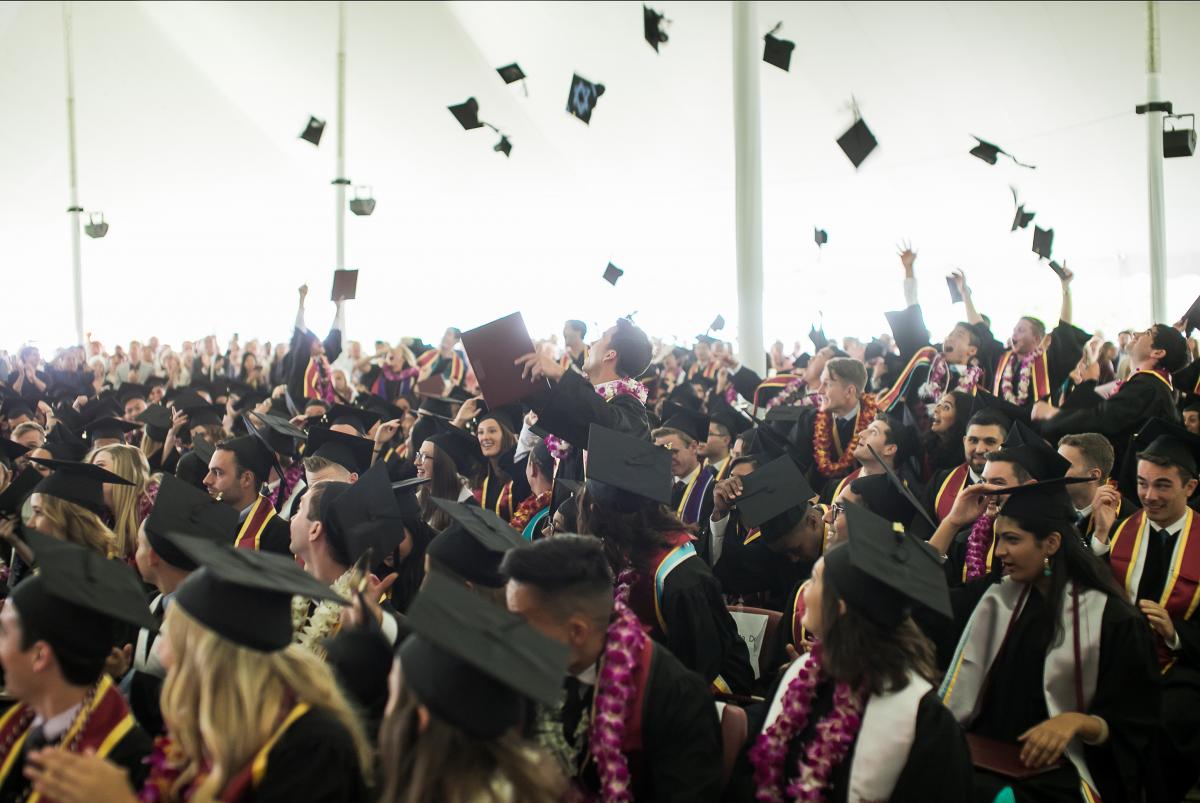 Commencement Celebration Weekend
June 3-5, 2022
CMC Campus
Claremont McKenna College is pleased to announce a multi-day, in-person celebration weekend for the Class of 2020 and the Class of 2021 to gather on campus with family and friends on June 3-5, 2022.
The weekend will include:
Staying in the residence halls on campus with classmates;
Connecting with faculty, coaches, and staff;
Participating in senior events and activities; and
Celebrating graduates' accomplishments with family, friends, and the CMC community during a traditional commencement ceremony.
To help encourage attendance and assist with financial obstacles for a campus return, the College has reserved funding for those with demonstrated need. More details about this support will be provided when registration opens in January 2022.
If you would like to be part of planning conversations beginning this summer, please send a message to events@cmc.edu.