Construction
Claremont McKenna College is a work in progress. As such, new buildings will be constructed and existing facilities renovated, dictated by what is required to best serve the students and their teachers. This site will acquaint you with three categories of construction at CMC: Recently Completed, Under Construction, and Planned Projects. Taken together, they illustrate CMC's pride in its past and commitment to its future.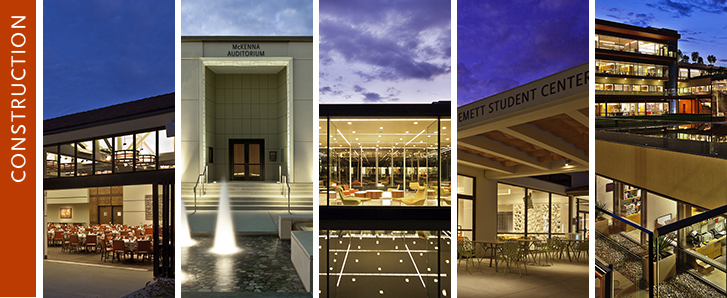 ---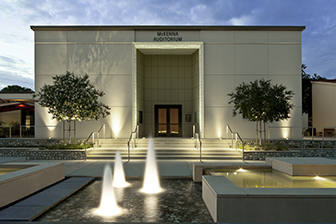 CMC's Master Plan provides a clear and comprehensive blueprint of a campus that will not only be renovated and modernized in the coming years, but transformed. And that transformation is already well underway with many completed projects that include the North Mall renovation, the new Kravis Center and major improvements to the Marian Miner Cook Athenaeum, among others.
---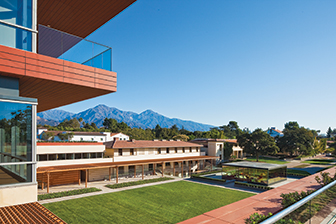 Established 67 years ago, CMC, by anyone's estimation, is a relatively young college. Nonetheless, during the past six decades, buildings experience wear and tear and some facilities need to be re-purposed to keep current with changing needs. Such is the case with the Mid-Quad renovation of Beckett, Phillips, Berger, Benson and Marks residence halls.
---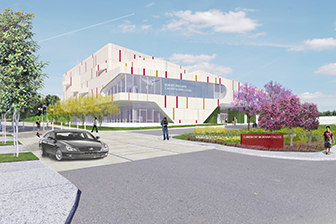 The lifeblood of any college is the students who find enlightenment and strive for excellence in its classrooms and study halls and on its playing fields. In an ongoing effort to provide CMCers with state-of-the-art facilities that will enhance their academic experience, the new Roberts Pavilion has been literally made to order. The Mid-Quad and Central Plant areas and Sixth Street Streetscape will also be renovated and improved.