COVID-19 News and Announcements
Claremont McKenna College continues to take informed actions in response to the Coronavirus (COVID-19) pandemic. As the situation continues to evolve, our top priority remains the safety, health and well-being of our community. We will persevere in our mission as we take all appropriate measures in this collective public health challenge. We will update students, families, faculty, and staff with regular updates, news, and announcements.
---
News and Announcemnts
Commencement 2020 Announcement
March
27
Since our COVID-19 announcement on March 11, CMC has rallied to take the necessary steps to support each member of our community, keep us safe and healthy, and successfully complete this academic year. I want to thank all of you for your leadership, resourcefulness, and grace during this difficult time.
Read more
---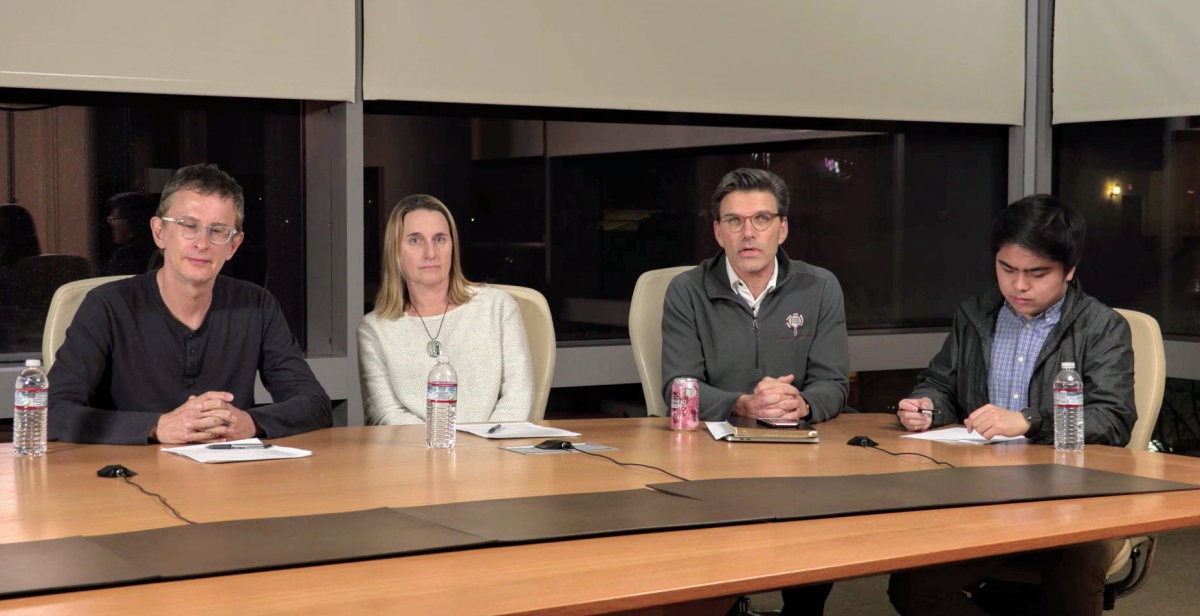 CMC President Hiram Chodosh, Dean of Faculty Peter Uvin, Dean of Students Dianna Graves '98, and Johnson Lin '21 address the community.
CMC President addresses the community
On March 15th, CMC President addressed the community in the rapidly evolving situation regarding Coronavirus (COVID-19)
Watch the video
---
COVID-19 College AnnouncementMarch

11
Dear CMC Community: I write to update you on several decisive steps CMC has taken to limit the spread of COVID-19 (the novel coronavirus). Even though we have no affirmed cases of COVID-19 in The Claremont Colleges or our local area, public health experts expect the expansion of testing to disclose many new cases and anticipate that the novel virus will spread.
Read more
---
Health Advisory Communications: