2018 Claremont Student Affairs Conference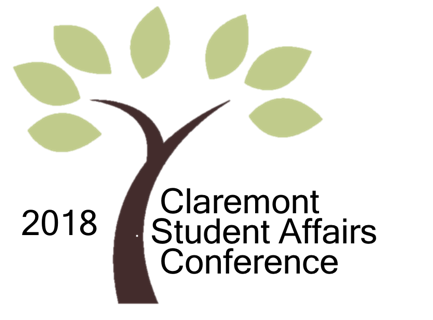 Building Bridges Student Affairs staff members across the Claremont Colleges are engaged in critical work on behalf of students. The conference will serve as an opportunity for student affairs colleagues at the Claremont Colleges to build bridges including, understanding the similarities in our work, leveraging the great work that is being done in our communities, and engaging in dialogue on important topics in our field.
Colleagues will be able to build new initiatives, gather interest in collaborations, and create new connections across the colleges. Many student affairs staff seek out off-campus conference opportunities for professional development, but we have a wealth of knowledge at the Claremont Colleges.
Join Us
Friday, February 9, 2018
11:30 a.m.- 5:30 p.m.
Hosted at Claremont McKenna College
Register Now
Important Dates
| | |
| --- | --- |
| December 6, 2017 | Registration opens |
| January 14, 2018 | Submit session proposals |
| January 21, 2018 | Presenters will be informed if their proposal was approved |
| January 26, 2018 | Registration closes |
Proposal Information
The Claremont Student Affairs Conference is excited to open the call for program proposals. This year our conference theme is "Building Bridges." Therefore, we are interested in programs that are cutting edge, innovative and centered on current student affairs trends that continue to foster growth, reflection, and collaboration throughout the consortium. This year the concurrent sessions will be an hour in length with the following learning track options:
Action/Activism
Collaboration/Partnership
Future of Student Affairs
Student/Staff Wellness
Submit your proposal via this online form.
We encourage creativity with the style of presentation. Concurrent sessions are 60 minutes in length. The goal is to allow more voices to be heard and collaborations across the 7Cs to be formed.
For inquiries, please email 7cstudentaffairsconference@gmail.com