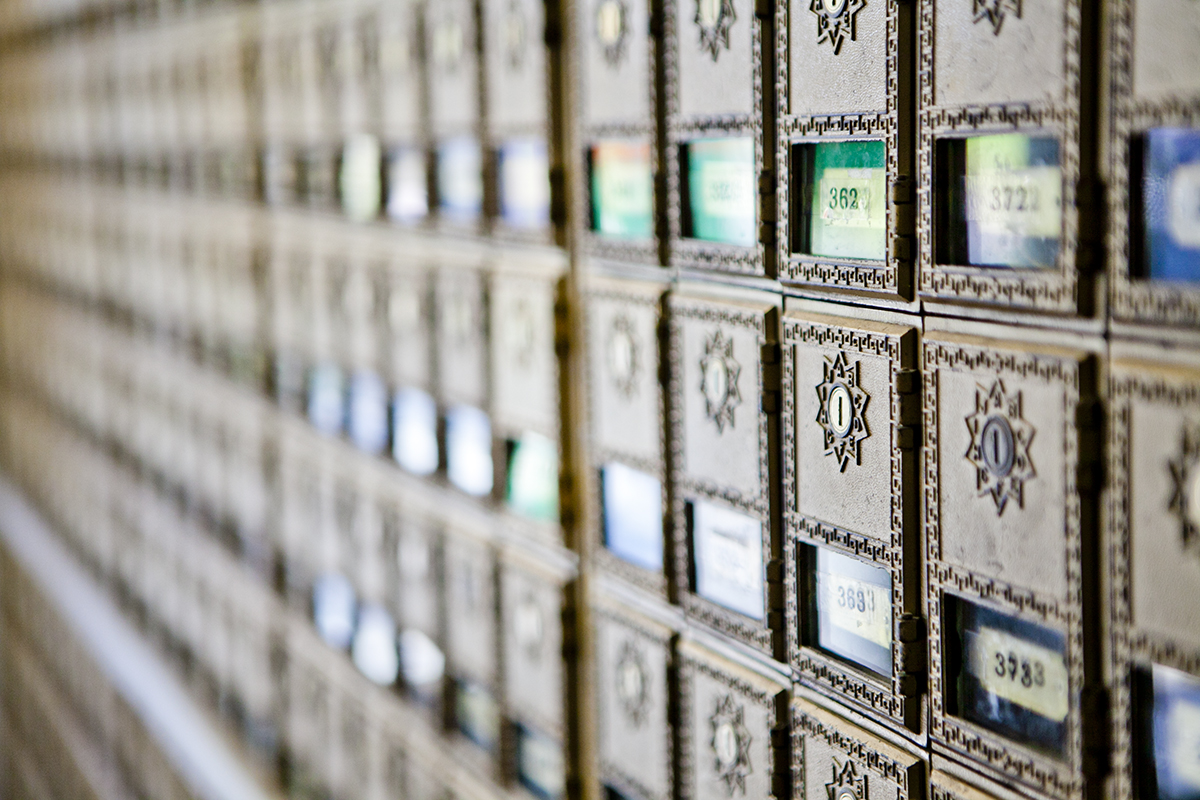 The operating hours of the mailroom are:
Monday through Friday
10 a.m.-5 p.m.
Saturday
12 p.m.-2 p.m.
Sunday
Closed.
Please note that we do not receive deliveries on Saturday or Sunday. However, package retrieval and general customer service is available on Saturday.
FAQs
How should my mail be addressed?
All mail received here at Story House should be addressed in the following format:
Student Name
Box #
742 N. Amherst Ave.
Claremont, CA 91711
You will have the same mailbox for your entire stay at CMC. In order to provide this convenience and a more efficient process we have converted to mail distribution by box number. Your mail may be delayed if the box number isn't part of the address.
Do you have a scale?
No. If you have large items the U.S Post office and Village Post Mark are both located on Harvard Avenue in the Village.
Can I send items FedEx, UPS and DHL through Story House?
We do not have regular pick up service for either of these companies, but if you have an existing account with them you can schedule a pick-up here at the mailroom. You must prepackage and address your items.
Can I buy stamps?
Yes! We sell individual stamps (limit 10). We accept cash, cash, and cash.
Sorry, we do not sell postcard stamps.