2017-2018 Academic Year
Note: For Athenaeum events, visit the Ath registration page to reserve a spot. Also, check out other events organized by the History Department.
Spring 2018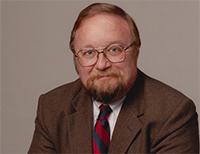 Tuesday, February 13, 11:45 a.m.: Where Do we Go From Here?: The Future of Early American History
Lunch Ath Talk | Daniel Richter | Sponsored by Professor Dan Livesay
​In the wake of the smash hit "Hamilton" and the trend of scholars to find new voices in the past, what stories are left to tell about the foundation of the United States? Daniel Richter, distinguished professor of American history at the University of Pennsylvania, will assess where historians should look in order to paint a more complete and inclusive portrait of early America.
Friday, March 23, 2018 at 11:45 a.m. at the Athenaeum: Paul Ramirez (Assistant Professor of Mexican History, Northwestern University),
Wednesday, April 4, 2018, 5:30 p.m. at the Athenaeum: Matt Garcia (Professor of History and Latino Studies at Dartmouth College)
Fall 2017
Friday, November 10: "Impossible Criminals: The Politics of Marijuana Reform in the 1970s"
10:30 a,m. | Kravis Center, LC 63

Please join the CMC History Department for a workshop to discuss a chapter of Matt Lassiter's forthcoming book The Suburban Crisis: Crime, Drugs, and White Middle-Class America. Lassiter is the author of the Silent Majority: Suburban Politics in the Sunbelt South (2005).
For more information and for a copy of the pre-circulated paper, please contact Prof. Lily Geismer.
Tuesday, September 26: "Is the First Amendment Under Attack?" A Claremont Discourse Constitution Day Panel
4:15-5.30 p.m. | Claremont Colleges Library, Founders Room
Featuring: Lily Geismer (Claremont McKenna College, Associate Professor of History), Mark Golub (Scripps College, Associate Professor of Politics), and Jean Schroedel (Claremont Graduate University, Professor of Political Science)
Moderator: Julie Liss (Scripps College, Professor of History)
Given the current climate in the United States, this year on Constitution Day, we must ask "Is the First Amendment Under Attack?" How should free speech, a guaranteed constitutional right, be defined? Should there be limits on what is protected? We have invited a panel of Claremont Colleges faculty to explore these complex and consequential questions.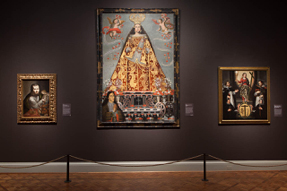 Thursday, September 28: Colonial Latin American Art in the North American Museum
4:15 p.m | Steele 101 at Scripps College
Victoria Sancho, Claremont McKenna College Lecturer and Lobis Prince Trust Curator, The Art Institute of Chicago
The last decade has seen a dramatic rise in the presence of Latin American art—especially paintings and decorative arts from the sixteenth through the early nineteenth centuries—in North American museums. The Philadelphia Museum of Art, Museum of Fine Arts in Boston, the Metropolitan Museum of Art in New York, the Los Angeles County Museum of Art, and the Art Institute of Chicago, among others, have all made efforts to present exhibitions, augment curatorial staff, and expand their permanent collections in this field. This shift in museum practice prompts broader questions regarding the norms of museum display and interpretation, not to mention the very boundaries of what is considered sufficiently canonical for inclusion in "encyclopedic" museums of art.
This presentation considers two current installations at the Art Institute of Chicago in 2017 as case studies within the larger context of contemporary museum practice: one on view in the European art wing, the other in the American art wing. What is the most compelling and appropriate context in which to present these objects? How can we establish aesthetic norms for them that may differ from those of European art of the same period? And how might these works and exhibitions reorient the dominant hierarchy of art objects?
For more information: please contact Professor Juliet Koss, Chair of the Department of Art History, Scripps College: jkoss@scrippscollege.edu
Monday, October 9: Ordinary Jews: Choice and Survival during the Holocaust
Evening Ath Talk | MMC Athenaeum
Drawing from his most recent book, "Ordinary Jews: Choice and Survival during the Holocaust," Evgeny Finkel, assistant professor of political science and international affairs at George Washington University, will focus on how and why ordinary Holocaust victims chose their survival strategies.
Tuesday, October 10: Brazilian Agrigolpe: Brazil's 2016 Parliamentary Coup and Challenge in Historical Perspective
Lunch Ath Talk | MMC Athenaeum
Brazil's crisis continues, supported by a powerful agribusiness lobby with deep historical roots. Clifford Welch, professor of contemporary Brazilian history at the Universidade Federal de São Paulo, will detail the centrality of agribusiness support for the impeachment of President Dilma Rousseff in August 2016, and its opportunism in shaping the interim president's policies. While the media has focused on corruption as cause of the crisis, he argues that historical perspective points toward the political opportunism of Brazil's most traditional dominant class – the rural oligarchy – as it seeks to enhance its self-interest.
Wednesday, October 11: Impolitic Politics: How We Lost the Ability to Speak Across our Differences, and How We Can Rediscover It
Evening Ath Talk | MMC Athenaeum
American politics is in disarray. On our airwaves, talking heads and trolls shout past each other in a 24/7 stampede of snark and invective. And on college campuses, psychological theories of trauma dampen exchange and discussion. Jonathan Zimmerman P'18 talk will examine the origins of these patterns and suggest ways that our educational institutions can challenge them.
Thursday, October 26: American Shtetl: A Hasidic Town in Suburban New York
Evening Ath Talk | MMC Athenaeum
David Myers, historian at UCLA, will explore the curious case of Kiryas Joel, a legally recognized municipality in the State of New York. Is this community's existence consistent with or a deviation from the American legal and political tradition?
Spring 2017
February 16: The History of Intelligence
4-5 pm Coffee Chat | KRAVIS 321 | Sponsored by Lauren Broidy '19
The History Department will be hosting a chat with Fran Moore, the former Director for Intelligence at the CIA about the role history plays in solving challenging intelligence problems and strategic analysis. Since it is informal, you're welcome to come and go as is convenient. So if you can be there you should! It's a really cool opportunity to learn about foreign affairs from an expert and eat Some Crust cookies. What's not to love?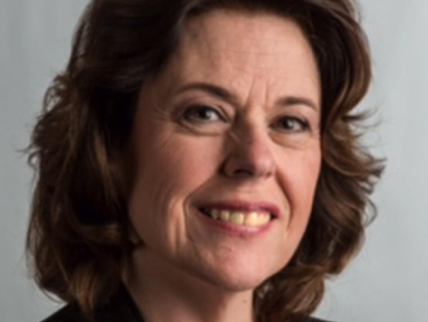 February 17-18: Culture Wars: A symposium of Intercollegiate Late-Antique
2-day symposium | Smith Campus Center 201 (PO) | Feat. Professors Shane Bjornlie and Glen Cooper


February 21: Sex, Lies and Politics in the Early Middle Ages
Evening Ath Talk | MMC Athenaeum| Sponsored by Professor Shane Bjornlie
Yitzhak Hen will discuss the correspondence between Bishop Chrodobert of Tours and Bishop Importunus of Paris, which reveals a fascinating story of episcopal enmity, sex scandals, and political alliance in the Merovingian kingdoms of the seventh century.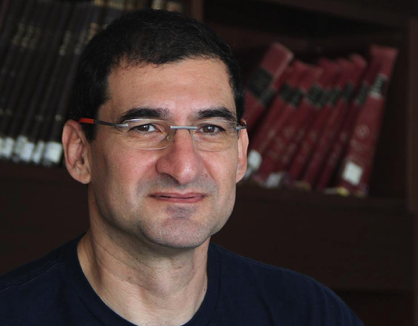 February 22: Envisioning the Vastness of Early America: The Origins of California's Early Inhabitants
Evening Ath Talk | MMC Athenaeum| Sponsored by Professor Dan Livesay
Steven Hackel will talk about the history of California's indigenous population. In particular, he'll share his experiences building a digital humanities database that traces those populations' decline through Spanish mission records.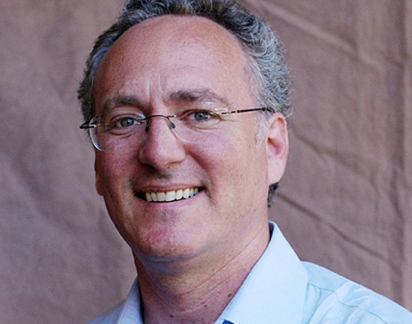 February 23: Racial Hierarchies and the Historical Process
Lunch Ath Panel | MMC Athenaeum | Sponsored by Professor Lily Geismer and feat. Professors Albert Park, Daniel Livesay and Sarah Sarzynski
CMC history professors will discuss the strategies they have used to document and analyze racism, racial hierarchies, and the experiences of under-represented groups. The discussion is intended to help students deepen their understanding of the historical process and identify new strategies as they engage in archival research and historical analysis.
March 8: An Unlikely and Different Kind of Gay Activist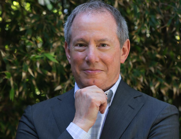 | MMC Athenaeum | Sponsored by Professor Diana Selig
​Cary Davidson '75 will document his personal and professional involvement in the effort to achieve LGBT equality including his role as general counsel in two major California statewide ballot measure campaigns regarding marriage, including Prop. 8.
2013
April 12 - Peter Balakian Adolf Hitler is purported to have said, "Who today remembers the extermination of the Armenians?" referring to the estimated 1.5 million Armenians driven from their homes by the Turkish Government between April and October 1915. The Armenians encountered government death squads and brutal conditions on their grim march to the Syrian Desert, which claimed countless lives.
Growing up in the affluent suburbs of New Jersey in the 1960s, Professor Peter Balakian, an Armenian-American, was unaware of the calamity that had befallen many of his relatives. The silence surrounding the Armenian genocide was only broken much later in his life, as elements of the tragedy slowly surfaced. Balakian's search to uncover the hidden voices of his heritage has helped define his impressive and influential career.
Professor Balakian is currently Donald M. and Constance H. Rebar Professor of the Humanities in the department of English, Director of Creative Writing, and the first Director of Colgate's Center for Ethics and World Societies.

Balakian has authored five books of poems, most recently June-tree: New and Selected Poems 1974-2000 (2004). His work has appeared widely in American magazines and journals.

His memoir Black Dog of Fate (2009), won the PEN/Albrand Prize for memoir and was recognized as a New York Times Notable Book. A national best seller, The Burning Tigris: The Armenian Genocide and America's Response (2003), was awarded the 2005 Raphael Lemkin Prize (best book in English on the subject of genocide and human rights).

He is co-founder and co-editor with the poet Bruce Smith of the poetry magazine Graham House Review. Balakian's prizes and awards include a Guggenheim Fellowship; National Endowment for the Arts Fellowship; Emily Clark Balch Prize for poetry, Virginia Quarterly Review 2007 and the Movses Khorenatsi Medal from the Republic of Armenia 2007.
April 4 - Daniel Mendelsohn an award-winning writer, critic, and author of the international bestseller The Lost: A Search for Six of Six Million, was born on Long Island and educated at the University of Virginia and at Princeton. Since 1991 his essays and reviews have appeared in many publications, most frequently in The New Yorker and The New York Review of Books. He has also been the weekly book critic for New Yorker and a frequent contributor to The New York Times Book Review, and is presently a Contributing Editor at Travel + Leisure.
The Lost, published by HarperCollins in 2006, won the National Books Critics Circle Award and the National Jewish Book Award in the United States, the Prix Médicis in France, among many other honors, and has been published in over fifteen languages. Other books include a memoir, The Elusive Embrace (1999), a New York Times Notable Book of the year and a Los Angeles Times Best Book of the Year; a collection of his reviews, How Beautiful It Is and How Easily It Can Be Broken (2008), a Publishers Weekly Best Book of the Year; and an acclaimed two-volume translation of the poetry of C. P. Cavafy (2009), also a Publishers Weekly Best Book of the Year.
Daniel Mendelsohn's honors include a Guggenheim Fellowship, the National Book Critics Circle Citation for Excellence in Book Reviewing, and the George Jean Nathan Prize for Drama Criticism. In 2008 he was named by The Economist as one of the best critics writing in the English language. Daniel Mendelsohn lives in New York City and teaches at Bard College.
February 7 – Bruce Cumings Is the Gustavus F. and Ann M. Swift Distinguished Service Professor in History and the College and chairperson of the Department of History at the University of Chicago. America in the Pacific, From Polk's War to Obama's 'Pivot'.
In 2011, President Barack Obama announced a new American foreign policy of a "pivot to Asia." This new strategy involves redirecting the focus of American foreign policy toward the Asia-Pacific region. Despite this new direction for the government, U.S. involvement in Asian-Pacific affairs has spanned over two centuries. Over this time, the U.S. has not only influenced the make-up and direction of that region, but U.S. interactions with Asian-Pacific countries has also dramatically helped to shape America's industrial, technological, military and global rise to power. Drawing stories from his book Dominion from Sea to Sea: Pacific Ascendancy and American Power(2009), which was selected as one of the Atlantic's 25 Best Books of the Year (2009), Professor Cumings will speak on these historical ties between the U.S. and the Asia-Pacific region and the present course of these ties under the Obama administration in his Athenaeum lecture.
Bruce Cumings is the Gustavus F. and Ann M. Swift Distinguished Service Professor in History and the College and chairperson of the Department of History at the University of Chicago. His research and teaching focus on modern Korean history, 20th century international history, U.S.-East Asian relations, East Asian political economy, and American foreign relations. Author of ten books, his first book, The Origins of the Korean War (1981), won the John King Fairbank Book Award of the American Historical Association, and the second volume (2004) of this study won the Quincy Wright Book Award of the International Studies Association. He is the editor of the modern volume of the Cambridge History of Korea (forthcoming), and is a frequent contributor to The London Review of Books, The Nation, Current History, the Bulletin of the Atomic Scientists, and Le Monde Diplomatique.
Professor Cumings was elected to the American Academy of Arts and Sciences in 1999, and is the recipient of fellowships from the Ford Foundation, NEH, the MacArthur Foundation, the Center for Advanced Study at Stanford, and the Abe Fellowship Program of the Social Science Research Council. He was also the principal historical consultant for the Thames Television/PBS 6-hour documentary, Korea: The Unknown War (1988). In 2003 he won the University's award for Excellence in Graduate Teaching, and in 2007 he won the Kim Dae Jung Prize for Scholarly Contributions to Democracy, Human Rights and Peace. He is working on a book on the Northeast Asian political economy.
Bruce Cumings' visit to campus is jointly sponsored by the department of history at CMC and the Athenaeum.
2012
December 3, – Jason Felch, the author of "Chasing Aphrodite: The Hunt for Looted Antiquities at the World's Richest Museum", will be speaking next, a the Athenaeum. The talk, as usual, begins at 6:45. Felch will discuss his "Wikiloot" initiative, which is an effort to "crowd source" the trade in illicitly exported antiquities. He will also talk about the situation at the Getty ("the world's richest museum") and other institutions.
November 26, Marcus Rediker, Distinguished Professor of Atlantic History, University of Pittsburgh, "The Amistad Rebellion: A History from Below", at 6:45 p.m. in the Athenaeum
November 13, Tom Hayden, to speak at Scripps about the 50th anniversary of the Port Huron Statement
November 5, Jim Cuno, the President of the Getty, is speaking tomorrow evening at the Athenaeum. He will address issues surrounding the disposition of antiquities at 6:45 p.m.
October 8, Marcus Rediker, Raymond Dowd, History talk and luncheon at the Athenaeum, 11:30 am, lecture 12:00 pm
2011
May 2, Robert Martin, World War II veteran, will give a lecture in the History 149. America in Depression and War classroom of Professor Diana Selig
April 20, Timothy Naftali, director, Richard Nixon Presidential Library and Museum; author, George H.W. Bush (2007); "To Tell the Truth: Public History in a Public Museum"
April 14, Jennifer Burns, Assisatant Professor of History, University of Virginia; author, Goddess of the Market: Ayn Rand and the American Right (2009); "Godless Capitalism: Ayn Rand, Faith, and Politics"
Sigma Delta Pi, Spanish Honorary Society ceremony
February 16, Spanish Cinema, "Nueve Reinas", written and directed by Favian Bielinsky, Bauer Center, Room 33, at 7:00 pm
2010
October 6, – Debashish Dey, student, teacher and performer of the Natyashastra of Bharata illuminates aesthetic theory in the class of Professor Nita Kumar.
March 22, – Teddy Cruz, Associate Professor in Public Culture and Urbanism, U. C. San Diego; Principal Architect of Estudio Cruz, "Radicalizing the Local: Bubble Urban Strategies". 6:45-8 PM, Athenaeum, Claremont McKenna College
March 8, – Suzy Kim, Assistant Professor of History, Emerson College, "The Woman Question: Making of North Korean Women as Revolutionary Mothers (1945-1950)" Parents Dining Room, Athenaeum, Claremont McKenna College
March 8, – Mark Edward Lewis and Walter Scheidel, Rome and China: New Frontiers in Imperial History
Feb 10, – Gina Kim, writer, director and producer of films, "Faces of Seoul: An Evening with Filmmaker Gina Kim,"6:45-8:00 PM, Athenaeum, Claremont McKenna College
2009
December 2, – Associate Professor in East Asian History, Jai-hoon Shim, visiting scholar from Dankook University, Yong'in, Korea lectures on the tomb of Qin Shihuangdi in the class of Professor Rosenbaum
Thursday Lunch and Conversation Series at International Place:
November 6, – "Why We Hate To Love Bollywood" - Nita Kumar, Professor of History, Claremont McKenna College
2006
October 30 – Nita Kumar P'10, Brown family professor of South Asian history, CMC; editor, Explorations in the Intellectual History of Colonial and Precolonial India (2001) and author, Lessons from Schools: A History of Education in Banaras (2000); "The Fantastic World of Gulnaz: Education and Modernity in India"
March 20 Touraj Daryaee, professor of ancient Persian history, C.S.U. Fullerton; author, History and Culture of the Sasanians (2002) and The Spirit of Wisdom: Essays in Memory of Ahmad Tafassoli (2003); "Persian Culture in the 6th and 7th Centuries CE and Its Significance for World Civilization"
March 8 Erich Gruen, professor of history and classics, U.C. Berkeley, author, Diaspora: Jews Amidst Greeks and Romans (2002) and Heritage and Hellenism: The Reinvention of Jewish Tradition (1998); "The Jew and the 'Other' in Antiquity"
February 22 Michael Marrus, Chancellor Rose and Ray Wolfe professor of Holocaust studies, University of Toronto; author, The Holocaust in History: The Known, the Unknown, the Disputed, and the Reexamined (1987) and The Nuremberg War Crimes Trial 1945-46: A Documentary History (1997); Jurgen Matthaus, historian, United States Holocaust Memorial Museum, author, Operation Barbossa and the Onset of the Holocaust (2004) and co-author, Contemporary Responses to the Holocaust (2004); Patricia Heberer, historian, Office of the Senior Historian, Center for Advanced Holocaust Studies, United States Holocaust Memorial Museum; co-editor, forthcoming Atrocities on Trial: The Politics of Prosecuting War Crimes in Historical Perspective (2006); John Roth, Edward J. Sexton professor of philosophy and religious studies, director, Center for the Study of the Holocaust, Genocide, and Human Rights, CMC; co-editor, Fire in the Ashes: God, Evil, and the Holocaust (2005) and Genocide in Rwanda: Complicity of the Churches? (2004); Jonathan Petropoulos, John V. Croul professor of European history, director, Family of Benjamin Z. Gould Center for Humanistic Studies, associate director, Center for the Study of the Holocaust, Genocide, and Human Rights, CMC, author, forthcoming German Royals and the Reich: The Princes of Hesse in Nazi Germany (2006) and author, The Faustian Bargain: The Art World in Nazi Germany (2000) (moderator); "After Nuremberg: Legal, Political, and Ethical Implications"
February 15 Jonah Goldberg, editor-at-large, National Review Online; author, forthcoming Liberal Fascism: The Totalitarian Temptation from Mussolini to Hillary Clinton (2006); writer and producer of documentaries Gargoyles: Guardians of the Gate (1995) and Notre Dame: Witness to History; "Fascism: A Work in Progress"