The Mgrublian Center for Human Rights
Welcoming Geoffrey Robertson!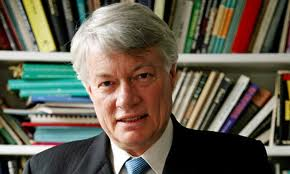 An Inconvenient Genocide: Who Now Remembers the Armenians?
Thursday, April 21, 2016, 5:30pm (CMC Athenaeum)
Geoffrey Robertson is founder and head of Doughty Street Chambers, United Kingdom's leading human rights practice, which comprises some 80 barristers and 30 staff. He is a Bencher of the Middle Temple; and a Recorder (part-time judge) in London; an executive Member of Justice, and a trustee of the Capital Cases Trust. He is visiting professor in Human Rights at Queen Mary College, University of London. Robertson has been counsel in many landmark cases in constitutional, criminal and media law in the courts of Britain and the Commonwealth and he makes frequent appearances in the Privy Council and the European Court of Human Rights.
Robertson is also the author of Crimes against Humanity – The Struggle for Global Justice, now in its third edition; of a memoir, The Justice Game, which has sold over 100,000 copies, and of Robertson and Nicol on Media Law. He writes and broadcasts regularly on international legal issues and is the creator of Geoffrey Robertson's Hypotheticals for television and for ethics education. His most recent book, An Inconvenient Genocide: Who Now Remembers the Armenians, demonstrates beyond reasonable doubt that the horrific events of 1915 against Armenians constituted the crime against humanity that is known today as genocide.
John Prendergast Programming
During the week of February 15-19th the Center hosted a series of programs (see below) with visiting scholar/activist, John Prendergast. Best-selling author, John Prendergast has worked for peace in Africa for thirty years and has been instrumental in shaping US foreign policy in Africa and domestic reforms on corporate responsibility in the Dodd-Frank bill, leading the recent conflict minerals campaign, among other humanitarian initiatives. He is the Founding Director of the Enough Project, an NGO committed to ending genocide and crimes against humanity. His visit to CMC was sponsored by the William F. Podlich Distinguished Fellows Program and the Mgrublian Center for Human Rights.
February 15, 12:15pm: Lunch and discussion: "Conflict Minerals, and Corporate Responsibility". (KRV 321)
February 15, 5:30pm: Dinner and discussion: "10 Building Blocks for Making a Difference in the World and in Your Neighborhood". (Parents Dining Room)
February 16, 5:30pm: Dinner and discussion: "Activism in Africa: The LRA, Kony, and the Invisible Children". (Freeberg Dining Room)
February 17, 2:45pm: Classroom book discussion: "Not on Our Watch". (RS 104)
February 17, 5:30pm - 8pm: Reception, Dinner, Program: "Good News Stories from Africa: How Hollywood and the Media Get it Wrong". (CMC Athenaeum)
February 18, 12:15pm: Mellon Roundtable with Dean Peter Uvin: "Empathy, Creativity, and Courage: What role do they play in activism, campaigns for social justice, and promoting human rights?" (LC 62)
February 18, 7pm: Film Screening: The Good Lie. Followed by Q&A discussion with John Prendergast, Margaret Nagle (screen-writer), Arnold Oceng and Kuoth Wiel (members of the cast). (Pickford Auditorium)
Additional Spring 2016 Programming
March 3, 11:45am: "Dividing Hispaniola: The Dominican Republic's Border Campaign against Haiti, 1930-1961", Edward Paulino, Department of History, John Jay College of Criminal Justice. (Parents Dining Room)
March 4, 7-10pm: Human Rights Benefit Concert, McKenna Audtiorium.
March 23, 2:45pm: "Holocaust Testimony", Robert Ehrenreich, Director, University Programs, Mandel Center for Advanced Holocaust Studies. (RS 104)
March 31, 4:15pm: 3rd Annual Human Rights Career Panel. (RN 15)
6:15pm: Human Rights Networking Dinner, Parents Dining room (CMC Athenaeum, Parents Dining Room)
April 7, 6:00pm: "Remapping Survival: Jewish Refugees and Lost Memories of Displacement, Trauma, and Rescue in Soviet Central Asia, Iran, and India", Atina Grosmann, Professor of History in the Faculty of Humanities and Social Sciences at the Cooper Union. (CMC Athenaeum, Security Pacific Dining Room)
April 21, 6:00pm: Annual Mgrublian lecture - "An Inconvenient Genocide: Who now Remembers the Armenians?", Geoffrey Robertson, trial counsel, human rights advocate and United Nations judge. (CMC Athenaeum, Security Pacific Dining Room)
Get Involved!
Human Rights Task Forces
Human Rights Task Forces are a great way to volunteer your time and get involved with the Center. Task Forces address current national and global human rights problems. Students choose the issues they wish to support and implement activities designed to achieve their group's mission locally as well as beyond the Claremont Colleges. Task Forces engage in monitoring, research brief writing, education, fundraising, and networking with local, national, and international organizations. This year the Center is sponsoring the following human rights Task Forces:
Women's Rights

Self-Defense Workshop, December 5th, 1:30-3:30pm, McKenna Auditorium, register here

Microfinance / Global Poverty
Human Trafficking / Anti-Slavery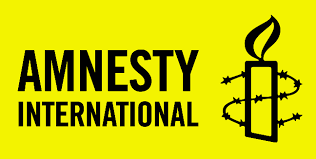 The Center is proud to be sponsoring a new Amnesty International chapter at the Claremont Colleges. Amnesty International is a global movement of people fighting injustice and promoting human rights around the world. The student led chapter has chosen a variety of human rights projects for 2015-16:
Human Rights in the News
5C A Capella Group, The After School Specials, perform Til it Happens to You (Lady Gaga cover)
50 for Freedom Campaign - Make a stand to End Modern Slavery

---
Follow The Mgrublian Center for Human Rights