Silicon Valley Networking Trip Group 2010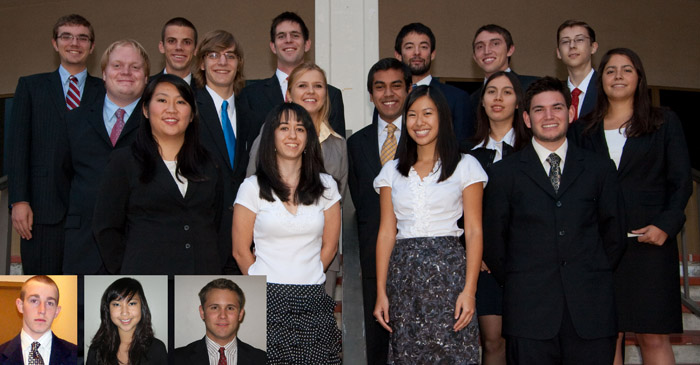 (From Left) Back: Solon Christensen-Szalanski '10, Kevin Burke '11, Andrew Hess '10, George Posner '12, Jeremy Merrill '12, Grant Parker '11. Center: Christopher Jones '11, Elliot Godzich '12, Natalia Klishina '10, Harshvardhan Chowdhary '10, Kathryn Punsly '12, Francesca Ioffreda '10. Front: Karynna Asao '10, Kayla Loadvine '10, Tammy Phan '12, Daniel Black '11. Insert: Miles Bird '12, Michelle Kim '12, and Henry Lyford '11.
Trip Dates: January 10 - 15, 2010 (Sunday thru Friday)
Trip HQ: Rosewood Sand Hill, Menlo Park, CA - Provided by ITAB
Transportation: Students accepted to the program must provide their own transportation to and from the Trip HQ hotel in the Silicon Valley. While in the Silicon Valley, all trip-related transportation will be provided by ITAB.