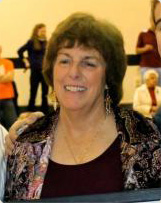 After over three decades of coaching Claremont-Mudd-Scripps women's basketball, on January 7, 2012 head coach Jodie Burton won her 500th game for the Athenas. Burton's career record of 500 wins and 293 losses (.631) make her the winningest coach in the history of the Southern California Intercollegiate Athletic Conference (SCIAC).
Coach Burton told the Inland Valley Bulletin, "I really don't pay attention to wins and losses. For me, it's truly about basketball. I enjoy the teaching aspect and then watching them execute the game plan. That's the rewarding part."
The game on January 7 was at Caltech, with the Athenas beating the Beavers 51-36.
Burton has coached at CMS for 32 yearslonger than most of her players have been alive. In that time, she has won six SCIAC titles and finished second 13 times. Burton's staying power is uniqueonly nine coaches among all divisions of the NCAA have coached for more years with one team.
"CMS has provided the tools necessary to be successful," Burton said. "I have been honored to coach tremendous young women who are also skilled athletes."
Within the SCIAC, the most wins for a men's basketball coach to date is 450, won by former Redlands coach Gary Smith; among SCIAC women's coaches, the second-highest number of wins is 346 games won by Pitzer coach Kathy Connell.
Burton is only the 15th coach in Division III history to achieve the 500-win milestone.