Media, Arts, and Entertainment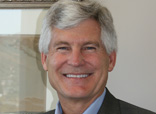 Michael Grindon
Mr. Grindon currently manages Grindon Media, LLC, a consulting firm specializing in media distribution and television production. Grindon Media has a variety of companies, domestic and international, who are seeking to exploit new opportunities in the rapidly changing media landscape. Prior to his current position, he served as President of Sony Pictures Television International.
Professional
Grindon Media, LLC, Founder
Sony Pictures Television International, President
Columbia Pictures
HBO, Director of National Accounts
Time Life Films, Marketing Analyst
Bechtel Corporation, Systems Analyst
Leadership
Kravis Leadership Institute Advisory Board
Service
Vijay Amritraj Foundation Board
Education
Harvard University, M.B.A.
Claremont McKenna College, B.A., Economics
---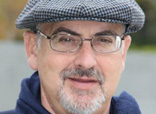 Trustee Jeffrey S. Klein
Mr. Klein is the non-executive chairman of the board at 1105 Media. He was Chief Executive Officer and Co-Founder of 101communications, LLC, a B2B multimedia publisher serving the information technology market. Previously, he held senior management positions with the Los Angeles Times and Times Mirror, following his career as a lawyer. Mr. Klein has taught media business and law courses at the University of Southern California Annenberg School and Columbia Journalism School. He has written for Folio Magazine, the Columbia Journalism Review, and for ten years wrote a consumer law column for the Los Angeles Times.
Professional
1105 Media, Chairman of the Board
101communications, Chief Executive Officer
Los Angeles Times, Senior Vice President and General Manager, News
Los Angeles Times Valley Edition, President
California Community Newspapers, Chief Executive Officer
USC Annenberg School of Communication & Journalism and Columbia University Graduate School of Journalism, Adjunct Faculty
Leadership
Folio Forty: Folio's 40 most influential people in the magazine industry
Media Business Magazine: Most Innovative CEO in Trade Publishing
Community Service Award, Anti-Defamation League
Premiere Parents Award, March of Dimes
Services
Claremont McKenna College Board of Trustees
MEND (Meet Each Need with Dignity), Chairman of the Board of Directors
United Way, Board Member
Alliance for the Arts, Board Member
Foundation for American Communications, Board Member
Greater Los Angeles Zoo Association, Board Member
Education
Columbia University, M.A., Journalism
Stanford University, J.D.
Claremont McKenna College, B.A., Political Science
---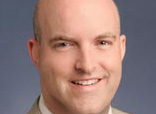 Michael B. Lang
Mr. Lang is the president of Lang Media Group, working with clients in media space on investment and strategic opportunities. He was formerly the Chief Executive Officer of Miramax, leading the film and television studio's global strategic development for traditional and new media. Mr. Lang has closed major deals to distribute content from the unparalleled Miramax film library with Netflix, Hulu, Facebook, Lionsgate, and Studiocanal. He has also closed a deal with The Weinstein Company to produce sequels to the best-known Miramax properties.
Professional
President, Lang Media Group
Miramax, Chief Executive Officer
Fox Entertainment, Executive Vice President for Business Development and Strategy
Z.com – Internet Start-Up, Chief Operating Officer
The Walt Disney Co., Corporate Strategic Planning
Leadership/Service
Claremont McKenna College Board of Trustees
Habitat for Humanity Greater Los Angeles Board Member
Education
Harvard University, M.B.A., graduated as Baker Scholar
Claremont McKenna College, B.A., Economics & Political Science
---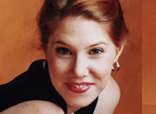 Aly Rose
Ms. Rose is the Artistic Director of the mass aerial group Human Architecture. She is engaged in creative works that combine the talents of international dancers, aerialists, and animators with the expertise of riggers, architects, engineers, and local government. She currently is Head of the Dance Minor at the Tisch School of the Arts at New York University, where she teaches Choreography and Chinese Dance. Her focus in education has been to create cross-cultural platforms for choreographic collaborations for students and performers.
Professional
Human Architecture, Artistic Director
Tisch School of the Arts, New York University, Head of the Dance Minor
Shanghai World Expo 2010 Music Festival Closing Ceremonies, INK, Artistic Director
Traditions in Transition Art Festival, After Floating, Choreographer
Symphony Space Theater New York, Pod, Choreographer
Dazhanzi International Art Festival, Phoenix Dance Drama, Artistic Director and Head Choreographer
Leadership
United Arab Emirates University Dance Initiative, Director
China Arts & Entertainment Group, Consultant for International Projects
Cuba Folk and Contemporary Dance Exchange, Co-Organizer
Shanghai Theater Academy, College of Dance and NYU Dance Collaborations, Co-Director
Service
Asia Society, New York, Asia 21 Young Leader
National Committee on U.S.-China Relations, Member
China Institute, New York, Lecturer
United Nations, Lecturer
Education
Beijing Dance Academy, M.F.A.
Claremont McKenna College, B.A., Psychology & Dance