Graduate Schools, Conferences, Careers & Internships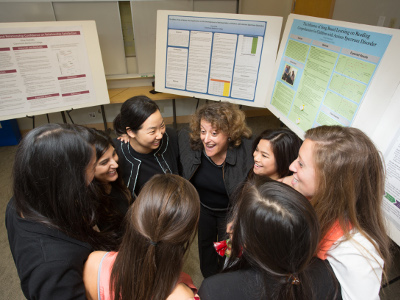 What can you do with a Psychology degree? Below we have suggestions about how to find a career after college, what internships are available while you are in college and after, and how to apply to graduate school. We also have a listing of Undergraduate Conferences at which you can present your research.
Career Opportunities
Psychology majors have an excellent skill set that can be applied to many different careers. Below we have some materials to help you identify and articulate your skills as well as a listing of careers that use those skills:
CMC Career Services Center:
Career Services has many materials to help you with your resume, cover letters, interviewing skills,etc. as well as identify potential job opportunities
Amanda Stevens is the Psychology Career Counselor (amanda.stevens@cmc.edu)
Consulting Opportunities:
Consulting firms that actively recruit candidates from a diverse set of majors, especially Psychology majors with critical thinking skills, research skills, statistical skills, and people skills:
McKinsey
Bain
BCG (Boston Consulting Group-- talk to them at CMC's consulting night)
Oliver Wyman
Deloitte
Booz & Co.
Accenture
Analysis Group (Per Evelyn Wong – Scripps Scholar that worked at Analysis Group over the summer)
Mercer
Gallup Consulting
CAST (talk to them at CMC's consulting night)
Gallagher Benefit Services, Inc (per Sonia Bao -- CMC Psychology Alumna employed at this firm; they have both rising junior and post-grad summer internship programs)
For those students interested in learning more about various consulting firms, check out the Vault 50.
Other Post-Graduate opportunities and information for graduates with Psychology and Neuroscience Majors
Job Opportunities:
Yale Cognition and Development Lab
Lab Manager
Posted: April 19, 2016


Mathematica Policy Research
Data Analytics Associate
Posted: March 29, 2016


Massachusetts General Hospital/Harvard Medical School
MGH Community Psychiatry PRIDE
Clinical Research Coordinator Position
Posted: January 7, 2016


Behavioral Ethics Lab - University of Pennsylvania
Research Specialist
Posted: March 17, 2015


Mathematica Policy Research
Survey Associate
Posted: February 23, 2015


The Department of Health and Human Services (DHHS), National Institutes of Health (NIH), National Institute of Mental Health (NIMH), Emotion and Development Branch, Section on Bipolar Spectrum Disorders (BSD), in Bethesda, Maryland
Research Assistant Position
Posted: December 5, 2014
The Red Sox Foundation/Massachusetts General Hospital Home Base Program
Clinical Research Coordinator Position (Full-Time)
Posted: August 1, 2014
---
Fellowship Opportunities
Marcus Autism Center, in conjunction with the Emory University School of Medicine and Children's Healthcare of Atlanta
The Marcus Autism Center, in conjunction with the Emory University School of Medicine and Children's Healthcare of Atlanta, is offering three fellowships: the Simons Fellowship in Computational Neuroscience, the Simons Fellowship in Design Engineering, and the Cohen Fellowship in Developmental Social Neuroscience.
Students who will receive a bachelor's degree by June 2015 will be eligible for the positions. The fellowships will commence in July 2015, and they are 2 years in duration. Students can find further details at: cohenfellowship.org and simonsfellowship.org.
---
Internship Opportunities
Summer Internship Programs at CMC
Neuroscience fellowships, internships, and research opportunities
---
Graduate School
Ask your professors about graduate programs and what you need to do to be well qualified for these programs.
---
Guide to Social Psychology Degrees
Guide to Pre-Professional Psychology Opportunities
---
Conferences
8th International Congress and 13th National of Clinical Psychology
November 19-22, 2015
Granada, SPAIN
To apply for the scholarship, you must send an email to psclinica.sec@aepc.es, attaching a copy of the registration fees of the postgraduate year.
CALL FOR PAPERS: Furthermore, you can to submit proposals for WRITTEN PRESENTATIONS and CLINICAL CASES in poster format, and SYMPOSIUM.
Important: Deadline for abstract submission is JULY 1st, 2015