Fall 2012 Distinguished Speakers
The Distinguished Speaker Series brings prominent leaders in business, finance, and government to the school to share their perspectives. Lectures are open to the public from 12:00 p.m. - 1:15 p.m. in the Security Pacific Dining Room, Athenaeum. In order to place a reservation for one of these events, please visit the Athenaeum website.
Fall 2012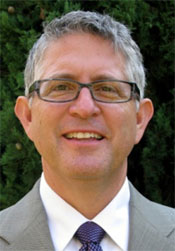 Wayne Slavitt '80
September 28, 2012
Over the past 33 years, Wayne Slavitt has worked with middle market, privately-held companies in both principal and advisor capacities. He is currently the President and CEO of The PrimeMark Group which works with growing companies to maximize value.
With extensive experience in mergers and acquisitions, Wayne has held executive positions such as corporate controller, CFO, and CEO as well as advisory roles as an investment banker and specialized business consultant. Since 2000, he has started three different ventures as a business owner, including a successful patent portfolio business that was recently sold.
Wayne, a magna cum laude 1980 graduate of Claremont McKenna College, served as President of the CMC Alumni Association and was Alumni-mentor for the Entrepreneurial Studies course at CMC.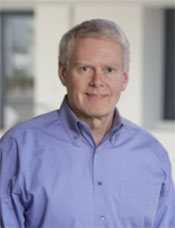 Jay Flatley '74 P'03
October 30, 2012
Jay was appointed President and CEO of Illumina in 1999, and has taken the company from $1.3 million in sales in 2000 to over $1 billion in 2011. Under his leadership, Illumina has been named multiple times to the Deloitte & Touche Fast 50 and Fast 500 lists, as well as to the Forbes 25 Fastest-Growing Tech Companies (2007, 2009 and 2010,) and the Fortune 100 Fastest-Growing Companies (2010) lists.
Previously, Jay served as President and Chief Executive Officer of Molecular Dynamics and was Vice President of engineering and strategic planning for Plexus Computers, a manufacturer of high-performance Unix super-microcomputers. Currently, he is a trustee of the Keck Graduate Institute of Applied Life Sciences and a member of the Board of Directors at Illumina, Inc and at Coherent, Inc.
Jay received a B.A. in economics from Claremont McKenna College and a B.S. and M.S. (summa cum laude) in industrial engineering from Stanford University.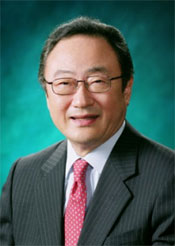 Dr. Il SaKong
November 7, 2012
Dr. Il SaKong chaired, from 2009-2011, the Presidential Committee for the G20 Summit in the Office of the Korean President which consists of concerned cabinet members and senior Presidential staff, among others. He currently chairs the Korea International Trade Association.
During his career, Dr. SaKong served in the government of the Republic of Korea as Minister of Finance (1987-88), Senior Secretary to the President for Economic Affairs (1983-87), Senior Counselor to the Minister of Economic Planning Board (1982) and Senior Economist of the Council on Economic & Scientific Affairs for the President (1979-80).
He was the founder and Chairman and CEO of the Institute for Global Economics (IGE), a private non-profit research institute based in Seoul, from 1993 to early 2008. Dr. SaKong graduated from Seoul National University (1964) and received his MBA (1966) and Ph.D. (1969) from the University of California at Los Angeles.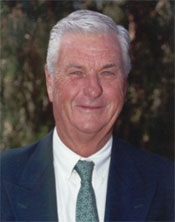 Gary Biszantz '56 P'08
December 7, 2012
Gary Biszantz is the President and Owner of Cobra Farm in Lexington, Kentucky. Throughout his career, Gary has had a passion for golf and horse racing. After graduating from CMC in 1956, Gary began working for his father before becoming one of the principal founders of Cobra Golf where he served as Chairman of the Board and a Director of the Company. Under his leadership, Cobra Golf became the second-largest manufacturer of premium oversized golf clubs.
After selling Cobra Golf to American Brands in 1996, Gary focused his attention on the horse racing stable that he had been building throughout his career at Cobra. Since 1992, horses owned by Biszantz (some owned in partnership) have made 2,240 starts with 429 wins and finishing in the money 50.2% of the time.
Gary is a life trustee of Claremont McKenna College and has been an active philanthropist through the Biszantz Charitable Foundation that has provided funding for children's activities, CMC's Tennis Center, and facilities that help injured and retired horses.