Spring 2015 Distinguished Speaker Series
The RDS Distinguished Speaker Series was established to provide Claremont McKenna College students with perspectives on leadership, management, and life after CMC. Through the Speaker Series, CMC students and Robert Day Scholars will interact with prominent leaders in business, finance, and government. These speakers include successful Claremont McKenna alumni, local leaders, and national figures.
Spring 2015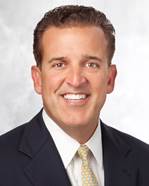 Kyle J. Theodore '91
April 3, 2015
Kyle Theodore '91 is a senior vice president at Pacific Investment Management Company (PIMCO) where he is an account manager on the D.C. key accounts team. Starting his career in New York with Valuemetrics, a valuation and transaction advisory services company, Kyle completed an MBA from Yale University before moving to Los Angeles to work in The Walt Disney Company's treasury department investment group.
In 1998, Kyle joined PIMCO where he has been a senior member of the consultant relations team that covered large multinational firms as well as the leader of the business cycle section of PIMCO's cyclical forum. With 19 years of investment experience, Kyle will be welcomed to CMC as a guest of the Robert Day School's Distinguished Speaker Series.