Introducing the SVP Spring 2015 Class, by Andrew Yeh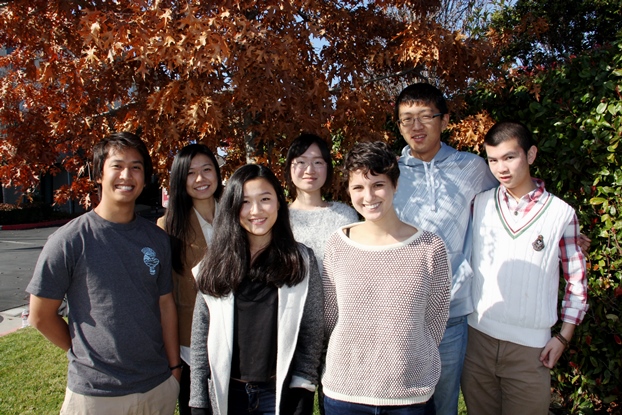 Hi.
My name is Andrew Yeh, and I'm writing the first blog post for our school's semester-long Silicon Valley Program.
Our jobs are interesting. This year, with only 7 of us, there wasn't a lot of diversity in occupations. Most of us are in marketing, but the products and responsibilities behind that marketing differ between all of us and are all equally, extremely interesting. For example, I am flogging through spreadsheets and making PowerPoint slides right now.
Tavin is ruthlessly rejecting applicants to his startup, Esper. He doesn't read their resumes; he reads their minds.
Victoria and Joey are analyzing satellite data at Orbital Insight to spy on Brazilian corn farmers, honing complex computer algorithms with their human input to figure out what those dastardly farmers are really doing.
Jill is slacking off at Atlassian, learning how to code. In her spare time, she plots world domination.
Rebecca is smashing down brick walls between divisions at her company, Equinix, with her hammer. She says that and the intranet that she's devising will facilitate intra-company communication. I'm skeptical of the intranet, but I do talk when there's a hammer over my head too.
Emily is working directly with the executives of her startup. Or maybe they're working with/under her. My inside contact tells me Emily is evaluating potential replacements for the CEO right now with a talented lady called "Emily Zhang" at the top of the list.
I'm sleeping in at home and at work.
Good morning. Good night.
Andrew Yeh '17
Claremont McKenna College Intern, Hewlett-Packard