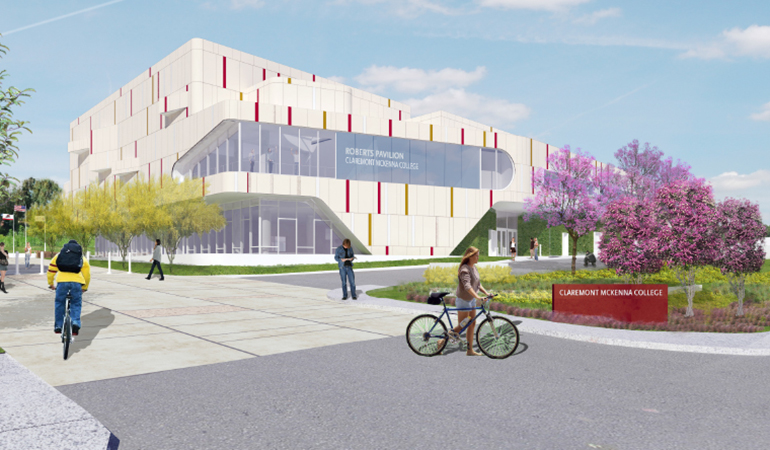 LEED Silver green building commitment
In 2008, the Board of Trustees of Claremont McKenna College implemented a policy for all new buildings and major renovations to achieve a minimum of LEED Silver Certification and support green building practices. The policy also states that all other building renovation projects will also apply LEED standards throughout the course of the project, as applicable. Similarly, the College will apply principles of sustainability and related best practices in its daily maintenance and operation.

In accordance with this policy, Crown Hall achieved LEED Silver certification, and Kravis Center achieved LEED Gold. The Mid-Quad dormitory additions were built to LEED silver standards, and the Roberts Pavilion anticipates gold LEED certification in 2016.

Master Plan incorporates sustainability as major consideration
Following the College's Master Plan, the campus landscape will be transformed over time to better utilize native and drought-tolerant plant species consistent with the micro-climate of the region. The goal of significantly reducing the use of irrigation for non-native plant species and lawn areas throughout the campus is a central objective of the landscape portion of the Master Plan. CMC's Master Plan for Sustainability

In addition, opportunities to reduce the amount of storm water runoff will be incorporated into the landscape planning by significantly increasing pervious surfaces throughout future development. Tree-planted green courts on the east and west sides of buildings will provide a buffer against solar heat gain.