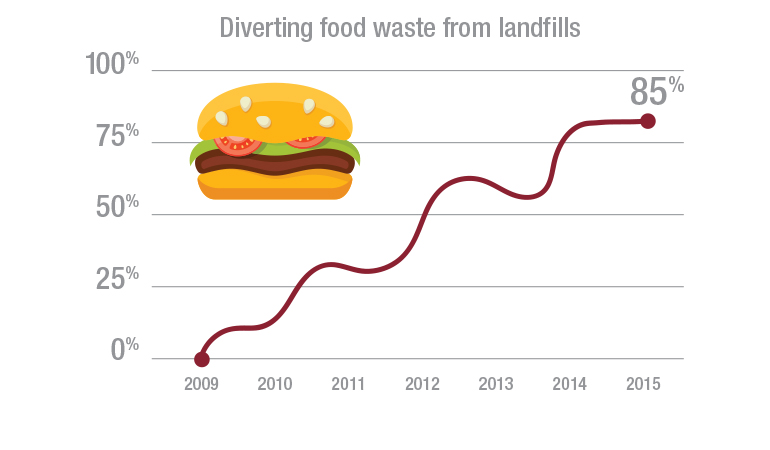 Food dehydrators in the dining halls
Installed in 2010, dehydrating food decomposers allow for approximately 85% of total food waste to be recycled when further composted on campus and incorporated as a soil amendment. Both pre-consumer prep waste and post-consumer plate scraps are diverted, amounting to about 1 ton per week or 5% of CMC's waste stream.

Donations for reuse
Through a partnership with the Institution Recycling Network (IRN), CMC donates surplus office furniture and other unwanted items to local and overseas organizations in need. In 2015, 6 tons were reused in this fashion.

Encouraging the use of reusable water bottles with water bottle refill stations
Bottle-filling stations are located in every residence hall on campus and the new Roberts Pavilion. These encourage use of reusable water bottles and promote tap water over greenhouse-gas-heavy bottled water.

Trash on the Lawn program
Trash on the Lawn is a dormitory waste audit SSPEAR organizes each semester to analyze campus recycling habits. Trash bags are gathered from dorm lounges and are sorted on the lawn. In the last Trash on the Lawn event, SSPEAR members found that almost 50% of the contents (by volume) could in fact be diverted from the landfill through proper composting and recycling.