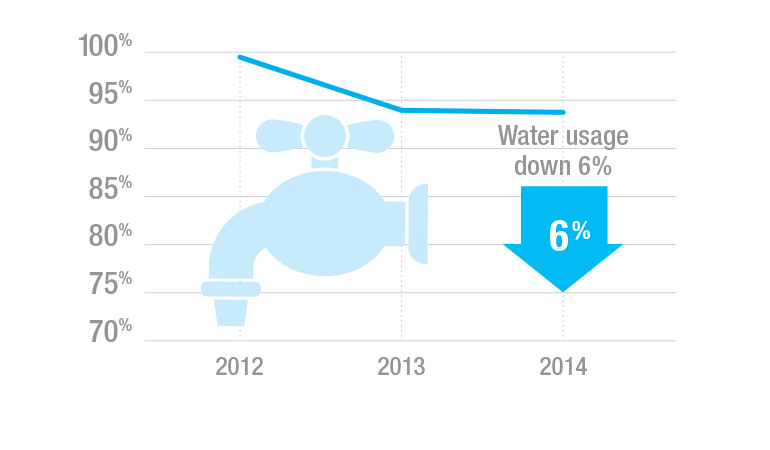 California drought reductions
CMC now irrigates just two days per week per Claremont Level II water supply shortage requirements. This helps the College contribute to statewide drought mandates requiring Claremont to reduce water use levels by 35% from June 2013.

Turf grass removal
Through the summer of 2015, in response to the prolonged California drought, Claremont McKenna College underwent a transformation in landscaping materials, removing 25% of non-athletic grassy areas, totaling 5 acres.

Other landscaping changes
Constructed bioswales, landscape elements designed to remove silt and pollution from surface runoff water.

Ongoing low-flow, high-efficiency conversion
Faucets, shower heads and toilets on campus are being converted to low-flow, high-efficiency fixtures. During the renovation of five residence halls through the past three years, 140 shower heads were converted to 1.2 gallon-per-minute flow rates.

Intelligent irrigation systems
Claremont McKenna College employs a centrally-controlled, intelligent irrigation system that is tied to a local weather station. This system uses evapotranspiration rates and measured rainfall data to determine the minimum water necessary to apply to each zone to meet plant material requirements.