Take Shorter Showers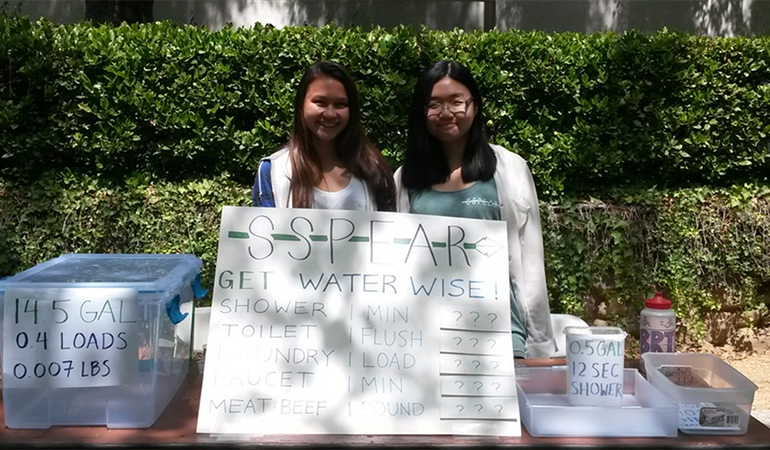 We love our showers! They help us feel clean and cozy and even help us relax and unwind. Showers account for close to 20% of indoor water use. With the average national shower length coming in at around 10 minutes and the typical shower head flow rate of 2.5 gallons per minute, a typical shower uses around 25 gallons. Multiply that by seven showers a week and sometimes more, and we're looking at well over 5,250 gallons per student per year in showers alone.
We don't often take cold showers either, so every shower is also using energy to provide us with that warming flow. Eighty to ninety percent of the energy used to heat your shower ends up down the drain. With about 130 watts needed per gallon of water, reducing your shower by two minutes can save 650 watts, or 120 cellphone charges!