Use a Reusable Mug and Clamshell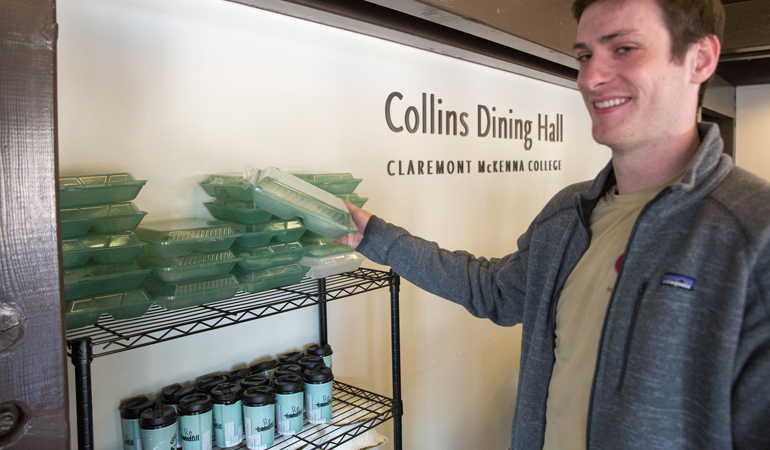 First-year students are issued a reusable mug and clamshell to help reduce waste from disposable dishes on campus. These reusable items can be used to transport food and beverages outside the dining facilities, cutting down on associated waste from alternative disposable products. Diners can exchange dirty containers for clean ones upon entering any Claremont Colleges dining hall.
Did you know that faculty and staff can also purchase these mugs and clamshells and help cut down on waste both on campus and at most restaurants around the Village? Ask your friendly dining cashier how to get one today.