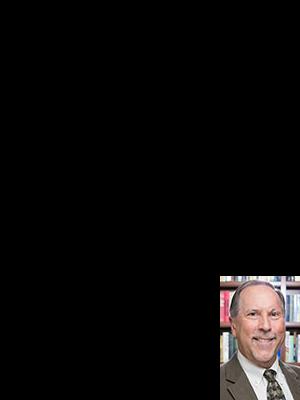 Director of Advancement for Athletics
Michael Sutton '76 served 15 seasons as Director of Athletics and Physical Education at Claremont-Mudd-Scripps after a 21-year coaching career in the department. On July 1, 2016, Sutton moved to his new role of Director of Advancement for Athletics at CMC.
During his tenure as director of athletics, Sutton oversaw a department that grew to 21 sports – 10 men's, 11 women's – at the NCAA Division III level in addition to 13 club sports and an intramurals program. Sutton oversaw the addition of women's lacrosse and women's golf to the varsity level. Approximately one in six students at Claremont McKenna College, Harvey Mudd College, and Scripps College participate in intercollegiate athletics at CMS.
Sutton was the fourth individual to hold the title of director of athletics at Claremont-Mudd-Scripps. During his tenure, CMS teams won more than 100 SCIAC titles in 17 of the 21 sports, a SCIAC-best 17 tournament titles and captured 11 overall SCIAC All-Sports trophies. The CMS Athletics program earned six top-25 finishes under Sutton in the NCAA Division III Director's Cup standings, including a program-best tie for 10th in 2015-16. CMS won two NCAA Division III team national championships (men's tennis in 2015 and men's golf in 2016) under Sutton's guidance.
Prior to becoming director of athletics at CMS, Sutton coached for 21 years. He spent 21 seasons as the Stags' swimming coach (1979-2000) and 19 seasons as the men's water polo coach and won a combined 33 SCIAC titles. As head swimming coach, Sutton coached the Stags to a 143-52 overall record, 101-4 in SCIAC meets. A total of 22 individual swimmers were crowned as NCAA national champions under his leadership. In addition, his teams had six second place finishes at the NCAA level. In 1983, Sutton was chosen as the NCAA Division III Men's Swimming Coach of the Year. He also coached the women's swim team for a season (1999-2000). In his 19 years (1979-1997) as water polo coach, Sutton's teams won 15 SCIAC titles and three Western Water Polo Association (WWPA) titles as he posted a 384-206-1 overall record, 178-12 in SCIAC matches.
Sutton is a former member of the NCAA Swimming & Diving Rules Committee and the NCAA Water Polo Committee and was the team leader of the 1992 United States Olympic Water Polo Team. He is a 1976 graduate of Claremont McKenna College.
Education
B.A., Claremont McKenna College; M.S., United States Sports Academy
Curriculum Vitae