The mosaic of CMC's leadership impact
Fall 2014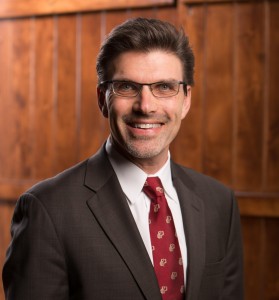 Over the past year, I've reflected constantly on the singular mission of Claremont McKenna College, the genetic code in its program, the secret sauce of the school's extraordinary success.
From the rooted influence of our veterans to the success of our alumni in the private, public, and social sectors, CMC is driven by a deep impulse to make a difference. Leadership at CMC does not signify a position of power or prestige but the commitment to serve others, to add value, to make a contribution to the community, to lift the society.
These pages reflect and express this inner drive. From the public service of Governor Steve Bullock '88 and Daniel Yohannes '76 (U.S. Ambassador to the OECD), to the institutional service of new Board Chair David Mgrublian '82 P'11; from the artistic contributions of novelist Pema Donyo '17 to Google Santa Tracker Sandy Russell '10; from the behavioral economic scholarship of Professor Ananda Ganguly to the political science of the Rose Institute on local politics and Professor Lily Geismer on the Democratic party, this issue paints a composite picture of both what drives CMC and the contributions we advance.
As you absorb these CMC stories, please join me in the celebration and reinvigoration of the underlying, singular CMC commitment to make a difference.
— Hiram