Pleased to meet you, Holy Father
Fall 2015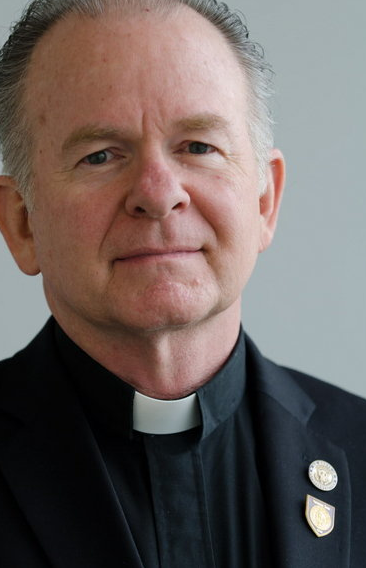 During Pope Francis's historic visit to the U.S. in late September, he addressed a joint meeting of Congress from the same podium used by Chaplain of the House of Representatives Patrick Conroy '72. Each morning, Conroy starts the House's business by delivering the opening prayer.
Conroy met with the pontiff and exchanged blessings—and, just before the visit, Conroy spoke to PBS' Gwen Ifill about his personal feelings (both Conroy and Francis are Jesuits) and the influence Francis might hopefully leave on a sharply-divided Congress.
Would the pope's visit provide a chance for unity? Ifill asked him.
Though Conroy acknowledged, with a chuckle, that unity is a considerable challenge in the House, he said the pope "is a remarkably attractive individual. I've had a number of non-Christians say this to me: 'He makes me want to be a better person.' So there's something about the pope's authenticity that people seem to be responding to."
For Conroy's interview with Ifill, visit: www.pbs.org/newshour