Tales of an Opposition Researcher
Fall 2016
Harry Arnold '17 had some unexpected adventures during his time in the Washington, D.C., program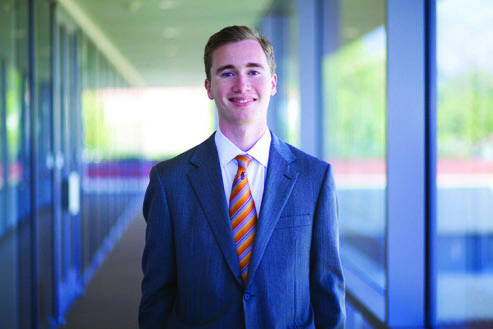 By Harry Arnold '17
Interning in Washington, D.C., might as well be a graduation requirement for Government majors at Claremont McKenna: So many of us seem to have at least one D.C. internship under our belts. In my case, countless stories from upperclassmen about their internship experiences in our nation's capital, and Professor John J. Pitney's American Presidency and Congress courses, finalized my decision to intern in Washington.
Actually, I was so convinced of the value of the experience that I opted for two internships, back to back, starting in May 2015. CMC's Washington Program enables students to take night classes from CMC professors while completing a full-time internship during the day. And a stipend from CMC's Sponsored Internship Program as well as CMC's Margaret Brock Internship Award for Washington Program participants, eased the financial burden of living and studying in one of the most expensive cities in the country.
From May to August, I interned at a conservative opposition research firm. Opposition research is exactly what it sounds like – performing research on the opposition, meaning opposing political candidates. But opposition research also involves a variety of unconventional strategies and techniques that make it the "dark arts" of politics, like sending "trackers" into the field to video record candidates' every public appearance. In our current age of social media, if you didn't catch it on video, it didn't happen.
My days usually comprised looking through hours of footage in the hopes of finding a candidate saying or doing something that could inflict political damage. Occasionally, I would be dispatched as a tracker, usually after-hours. Sometimes I set up camp outside a restaurant or home in downtown D.C., the better to get footage of a candidate arriving and departing. Although this type of footage may seem innocent, it never looks great when a candidate walks hurriedly out of a questionable venue. You'd be surprised how many politicians who publicly decried the presence of big money in politics regularly attend fundraisers to schmooze with the D.C. elite.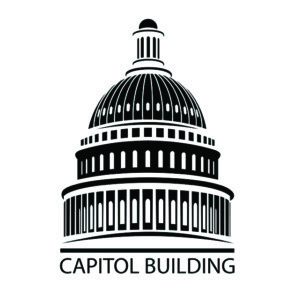 Security details don't keep an eye out only on their candidates: As I tracked events featuring Hillary Clinton, Nancy Pelosi, and other high-profile Democrats, I had to remain cognizant of and abide by the security parameters of the Secret Service and Capitol Police. This sometimes made for awkward interactions in which I had to explain exactly why I was loitering outside someone's home with a camera. Indeed, during one event that featured the sitting governor of Virginia, I was approached by Virginia State Police, who asked me a series of questions and eventually demanded my driver's license. Fortunately, these types of exchanges are few and far between, as most political candidates and their security details are accustomed to trackers.
In the fall, I began a classic D.C. experience: interning with Congressman Mike Rogers (R-Ala.) on Capitol Hill. I answered phones, replied and read constituent correspondence, and conducted legislative research. Although this experience was very rewarding (I witnessed firsthand the turmoil surrounding John Boehner's resignation and Paul Ryan's subsequent ascendancy to the speakership), I was still very much in a tracker's state of mind. Every morning as I ate my breakfast in the Capitol's cafeteria,I saw many of my tracking targets from the summer. I was tempted to snag some footage of them before I remembered it wasn't my primary job anymore.
But it was still my job: The research firm had asked me to continue my duties as a tracker on a part-time basis throughout the fall. I had my first-ever alter ego: congressional intern by day, political tracker by night—and I lived for the night. Being a tracker was exhilarating—I essentially got to live out every guy's dream as James Bond. I would wake up in the morning having received an email listing my target's name, location, and estimated time of arrival. I would then plan my strategy for obtaining the best footage – my mode of transportation to the event, which side of the street to stand on, and whether I would use my camcorder or cellphone camera. Above all, I made sure I had a firm grasp of what my target looked like – politicians are ordinary-looking people, and in the heat of the moment, it is easy to miss your target.
Working for a congressman certainly has it perks, but not everyone has to go the traditional D.C. route. With encouragement from Professor Pitney, and support from the Washington Internship program and the Sponsored Internship program, I'm already on my way to something unexpected and rewarding.
Arnold is a senior government major and Rose Institute research assistant, graduating in December. He plans to pursue a master's degree in political management and is considering law school on his way to a career in political consulting.