Spring-Summer 2015
Spring-Summer 2015 issue of CMC Magazine featured an abridged version of this obituary for Henry Jaffa: In Memoriam: Harry V. Jaffa, 1918-2015.
Hugh Hallenberg '55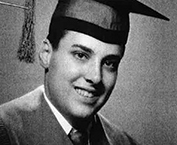 HUGH HALLENBERG '55 of Los Angeles, died on March 6. He was 81.
During his undergraduate years at CMC, Hallenberg studied public administration, was a member of the Glee Club, and served as athletic chairman of the College's student council. Hallenberg, who had multiple sclerosis, was actively involved in advocacy for the disabled and was a board member for AccessLA, an organization working with Los Angeles County to provide transportation for persons with disabilities.
He also served on that organization's Community Advisory Committee. The executive director for the group called him "a tireless advocate and believed deeply in the rights of individuals to live independently."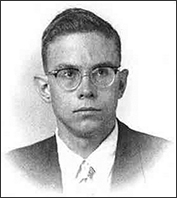 David Rolapp '59 of Studio City died on March 5, 2015. Born in 1936, he was Managing Realtor for Rolapp & Associates in Studio City. As an undergraduate, Rolapp attended both CMC and UCLA. A service for Rolapp was held in March at the Church of Jesus Christ of Latter-day Saints in Sherman Oaks.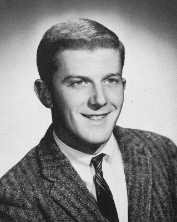 JERRY KING CADAGAN '60 of Sonora, CA died on May 17, 2015. He was 76. Born in Albany, CA, he graduated from CMC in 1960 and went on to attend University of California's Hastings College of Law where he earned his juris doctorate. As a well-known water expert, environmentalist, and attorney, Cadagan practiced environmental law and was in the process of leading a lawsuit having to do with well grants against Stanislaus County, CA. He owned a digital news service "Water Clips," that posted news articles and videos daily of the best of California water-oriented news. Cadagan was an active member of the CMC community as a member of the Tortugateers of Prado Dam, a CMC social club. He served as the ad hoc reunion organizer and oversaw the website and old club records of the Tortugas. The group often gathered for reunions and established a scholarship fund at CMC a few years ago. Kristin Cadagan, his wife, passed last Thanksgiving. She was noted for stitching together a large quilt with the yearbook pictures of Cadagan's graduating class. The quilt made thousands of dollars at an auction and resided in Collins Dining Hall.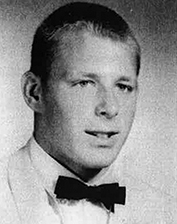 CRAIG DODEL '68 passed away on February 19, 2015, after a courageous battle with Lewy Body Disease. He was 69 years old. Dodel grew up in Seattle, where he passionately played golf and attended Roosevelt High School before choosing to attend Claremont Men's College because of the sunny weather and nearby beaches. During his time at CMC, Craig played on both the golf and football team as 'Mad Dog Dodel' and was an economics major. He also met, fell in love with, and married Christie Hicks. Together they moved to Seattle after graduation where Craig attended University of Washington Law School. Craig ultimately became a successful attorney and raised three kids with Christy. As he loved to travel, he took his family on trips all over the world. He is survived by his second wife Claudia, his mother Cleo, his sons Chip, Kyle, Andy, stepson Keegan, sister Susan, nieces, nephews, grandnieces, and grandnephews.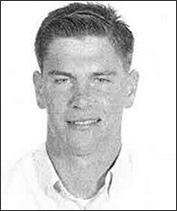 Jerry Golins '68 of Salt Lake City, Utah passed away on May 19, 2014 after a thirty year battle with Parkinson's disease. He was 68. Golins was a football player while at CMC and may still have the record for the longest field goal in Stag's history. His adventurous spirit led him to become a white water rafting, rock climbing, and ski mountaineering instructor. Later on, his passion for experiential learning led him to a successful career as the executive director of the Colorado Outward Bound School. Together, he and his wife, Polly wrote a book about his experiences, titled "Beyond the Moorings: Life and Learning in Outward Bound." He is survived by his wife Polly, and two sons, Matt and Mike.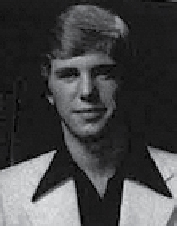 Leopold Frederick "BLAISE STOLTENBERG '85, of Golden, Colorado, died after a long illness on December 16th. He was 52. Raised in Bakersfield and Long Beach, Stoltenberg was a Management and Mechanical Engineering major at CMC. He also earned an MS in Civil Engineering from the University of Colorado-Boulder and worked most recently at the National Renewable Energy Laboratory in Colorado. His passions included travel, renewable energy, experimental airplanes, the outdoors, and food. He is survived by his wife Leslie Light, and children Clay (age 11) and Caroline (age 9), his mother Hilaire Geraldine Daly, and his father and stepmother Herb and Jeannette Stoltenberg.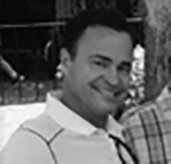 THADDEUS "TRIP" MONTGOMERY '98 of Costa Mesa, died on April 9. He was 48. Montgomery was an elementary school teacher who, according to his obituary in the Orange County Register "was 'all in' for his family and students… and was an example of love to everyone he came into contact with." At CMC, Montgomery was a champion swimmer. He is survived by his wife, Carla; children, Trevor and Elle; his brother, Brad; his parents, Thad and Sandy Montgomery; and many loving relatives.
Correction:
In the Fall 2013 issue of CMC Magazine, an obituary for Walter Ficklin identified him as a member of the Class of 1971. In fact, Ficklin was a member of the Class of 1965.