CMCAA President's message
Summer 2018
Many of us have vivid memories of when we first stepped on campus to begin our adventure at CMC, and hopefully not just of the record-breaking heat that seemed to always accompany move-in day. Some of us knew immediately from the first time we looked at a brochure or visited the website that we belonged, while others took a leap of faith that we would find that sense of belonging soon. Whether it was a life-long friendship with our freshman year roommate, being part of an athletic team or campus club, or finding a mentor on the faculty or staff, many of us quickly found people and experiences that helped make CMC our home away from home.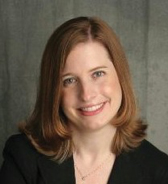 Thankfully, that sense of belonging and connection that built over my four years at CMC did not end on graduation day. I have been fortunate to live a short distance from campus since graduation, so it is easy for me to come home to CMC to meet with students or attend a special event. However, even the thousands of alumni that do not live nearby find ways to connect to CMC through chapter events and other volunteer activities, sporting events, making a special trip back for Alumni, Reunion, or ImpactCMC weekends, and of course through reading our beloved Class Notes in the CMC magazine.
These past two years as CMCAA president have given me many unique opportunities to meet with alumni and hear their stories-what brought them to CMC, who they have seen recently, and reminiscing about time spent during and after our CMC experience. A common theme is always that they cannot imagine having gone to college any place else and did not truly appreciate all that CMC offered until they entered the real world. Although the college has undergone physical changes over the years, the core of CMC and its mission of developing leaders to make a difference in the world has remained constant.
CMC is a very special place, and I have been fortunate to represent the more than 12,000 and counting that call it their alma mater. As I conclude my term as CMCAA president, it is my honor to introduce you to your next CMCAA president, Paul Nathan '80, who will officially begin his term on July 1. Although our paths did not cross while attending CMC, I have enjoyed getting to know him through our work with the Association. He is a tireless and passionate volunteer for the College and loves CMC. I cannot wait to see all the amazing ways the Association will engage and connect our alumni under his leadership.
Know that whether you are near or far, you always have a home at CMC. Hope to see you on campus or at a CMC Alumni Event sometime soon!
– Jessica (O'Hare) Witt '00