Winter 2015
The Winter 2015 issue of CMC Magazine featured an abridged version of this obituary for Henry Jaffa: In Memoriam: Harry V. Jaffa, 1918-2015.
Stanton Parks Welsh '50 P'81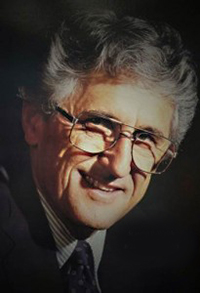 A graduate of CMC's inaugural class, Stanton Parks Welsh '50 P'81, died from age-related causes on January 26. He was 89.
"Pete" Welsh was a graduate of the first four-year class at CMC called the "Pacesetters" and was instrumental in keeping the group organized, connected and as a locus for fundraising over the ensuing decades. He helped establish the Pacesetters Memorial Fund during the group's 35th Reunion in 1985 and was a generous donor.
In a CMC Magazine story from 2007, Welsh, who was born in 1925 in Binghamton, N.Y., credited CMC with transforming him from a mediocre high school student into a cum laude graduate with a degree in political economy.
A storied CMC athlete, Welsh received the first Alumni Athlete Award in 1950 for basketball, track & field and football. He was also the first inductee into the Claremont-Mudd-Scripps Athletics Hall of Fame in 1989.
"Pete was a vital part of CMC," said Jack L. Stark, who served as the third president of the College from 1970-1999 and actually once worked under Welsh. "He was known by all alumni and the Board as a terrific guy and as the best athlete in the history of this institution with records that lasted well into my presidency. (Welsh held the school's long-jump record – 23 ft. 2 ½ in. – for an incredible 57 years.)"
"Pete was one of a kind. He performed an incredible amount of work on behalf of the alumni of CMC, and also was the greatest athlete in CMC history," said member of the CMC Alumni Association Board and former Trustee, Gene Wolver '51.
"He was such a pivotal role model for me at CMC," added John Faranda '79, Vice President for Alumni and Parent Relations at CMC, "that it is difficult to imagine not having him here with us."
According to Welsh's son Henry '81, his father spent virtually his whole working life at CMC, joining the staff in 1955 as the Alumni Secretary, Assistant to President George C.S. Benson and Director of Development.
Over the years, Welsh served on the Board of Trustees, the Board of the Benjamin Z. Gould Family Center for Humanistic Studies, the Board of Directors of the CMC Alumni Association, as president of the Los Angeles Chapter, and in various capacities on a myriad of committees, task forces and commissions.
In 1975, Welsh became the Vice President for College Relations, a position he held until his retirement from CMC; he was granted Emeritus status in 1992.
Welsh received the Jack L. Stark Distinguished Service Award and the Eugene L. Wolver, Jr. Lifetime Service Award from the Alumni Association. In 1991, Welsh received an honorary Doctor of Humane Letters degree from CMC.
"I knew Pete and his wife Nancy before they were married," said Robert Emett '50, a 40-year Board of Trustees member who graduated with Welsh from CMC in that first class. "In addition to being an outstanding CMC athlete, Pete was all-conference in all three sports and was a nationally ranked tennis player. He could do anything."
Welsh's wife of 63 years, Nancy, passed away in 2011. In addition to his son Henry, he is survived by five other sons; Stanton III, Fred, Steve, John, and Doug.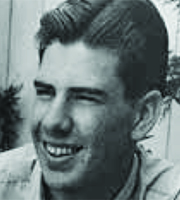 Rexford Coleman '51 P'80 P'91 passed away in January 2013 in Irvine, CA. He was 82. He was born in Hollywood, Calif. At CMC, he studied economics and went on to study law at Stanford University, where he received his JD, and Japanese Law at the University of Tokyo, where he received an MA. During his professional career, he would become a senior partner at The Pacific Law Group, an executive management firm based in Los Angeles. Coleman is survived by his wife Sucha, and his sons Douglass '80 and Chunyop '91.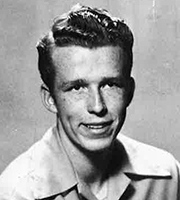 Donald Lee Donegan '53 passed away Sept. 16, 2014, at his home in White City, OR, after a long illness. He was 83. Donegan was born in Glendale, CA, and grew up in nearby Montrose. After graduating from Glendale High School, he went to CMC and was head yell-leader, making lifelong friends and marrying then-Pomona College student Pamela Ann Patrick. They were married for over 62 years and had three children, Michael, Keren and Jay. Donegan graduated from CMC in 1953 after overcoming a nearly fatal illness. He worked for Interstate Vending Corporation after graduation moving up the corporate ladder from account manager at the Burbank Lockheed plant, to ultimately vice president of sales in Chicago, by the time he was 30. In 1965, he brought his family back to Los Angeles and ultimately started his own coffee service company from the family garage. The new company, Majordomo Services, grew rapidly and soon became the largest independently owned and operated coffee and refreshment service provider to offices in the western United States. Majordomo was considered a pioneer in bringing fresh-brewed restaurant-quality coffee into the workplace. In 1970, he became the founding president of the Western Coffee Association and, later, the National Coffee Service Association.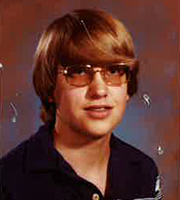 Alan Paul Modig '85 of Cambridge, OH, died Oct. 5, 2014. He was 51. Born in Los Angeles to Joan and Olov Modig, he was raised in Irvine, graduating from Lutheran High School of Orange County. At CMC, Modig was an economics major and graduated cum laude. He went on to earn a law degree from University of Southern California Gould Law School. As an attorney, he specialized in construction law and worked in both California and Ohio. Modig is survived by his brother and sister-in-law, Mark and Zeau Modig; two nephews, Erik and Garrett; his step-daughter and step-son-in-law, Tara and James Goodman; five step-grandchildren Breeanna, AJ, Ryleigh, Langston and Gunner.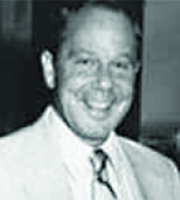 Myron Orton Rude '54 of Walnut Creek, CA, died at home on Dec. 17 after battling liver cancer. He was 83. Born in Los Angeles to Chester and Lorraine Rude, he graduated from CMC with a degree in accounting. Following his service in the Army, Rude became Vice President Loan Officer for United California Bank. It was in this financial position that he served as one of the founding Regents of John F. Kennedy University, and was subsequently honored with the University's highest acknowledgement, the Kennedy Citation. After retiring from the bank, he was secretary-treasurer for Calpine Containers in Pleasant Hill. Rude is survived by his wife Nancy, his children and step-children Lorraine, Janice, Kristina, Laura, Patricia, John and George, 13 grandchildren, two great grandchildren and his sister Lorraine.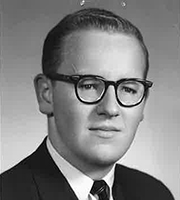 Leopold Frederick "Rick" Schmidt '63, died Nov. 22 of cancer at his home in Portland, OR. He was 74. Born May 27, 1940, Schmidt was the son of Adolph "Bump" D. and Waynette B. Schmidt. He graduated from The Choate School in Wallingford, Conn. At CMC, Schmidt was a humanities major. Rick is survived by his sister Susan Wilson, nieces Arel Solie and Katie Hurley, nephews Daniel Solie and Eric Wilson, sister-in-law Laurel Seaman and a large extended family. He was preceded in death by his parents and brother Michael Schmidt.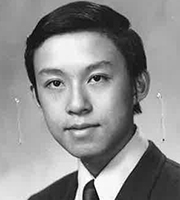 Raymond Roy Lee '75 of San Diego passed away October 22. He was 59. Lee was an economics major at CMC where he was active in the student senate, ran track his freshman year and was involved in Model United Nations. He was an accomplished and well-known attorney in San Diego. After graduating from California Western School of Law, Lee worked in bankruptcy, real estate and commercial law, eventually working for the firm Suppa Trucchi & Henein in San Diego. He had a love of horse racing starting from his time at CMC, and continued attending horse races for his entire life. After college, he went on trips with fellow CMCers to several countries, including to Scotland and England.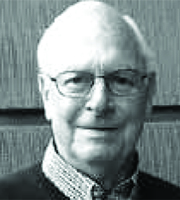 Thomas Hoyt Clair '57 passed away on Dec. 20 after a brief battle with cancer. He was born and raised in Portland, Oregon and later graduated from CMC with a degree in Business Management. After college, Tom started his 25-year career with Weyerhaeuser and met his wife of 47 years, Barbara. After several transfers across the country the couple landed in Tacoma, Washington where they lived for over 30 years before moving to Vancouver, Washington. Clair is survived by his daughter Margot Charlton, son-in-law Alex Charlton, granddaughter Clair Charlton and his brother Harry Clair III. Tom loved to travel and see the world, but his favorite place was his beloved beach house in Ocean Park, WA where he spent his childhood summers.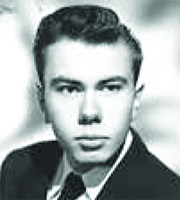 Norman Bassett '58 passed away in October 2013 in Reno, Nevada. He was 77. Bassett was born in Colorado Springs, Colo., and was raised in Glendale, Calif. He attended Flintridge Preparatory School before attending CMC, where he majored in Government with an interest in pre-law. As an undergraduate, Bassett also served as Senior Class Vice President and was involved in both the Glee and Young Democrats clubs. As an alumnus, he served on the board of the CMCAA between 1968 and 1972. Bassett is survived by his wife Pat, his daughter Cheryl, and his sons Glen and Wilbur.