Traveling in the country of numbers
Winter 2015
Unlike most linguistically-inclined students, I never went abroad to practice my foreign language.
I was able to learn my foreign language — the language of business — right here in Claremont as part of CMC's Student Investment Fund (SIF), which gives students a chance to work collectively as portfolio managers and actively invest an endowment of more than $700,000 in the stock market.
Peer-to-peer mentorship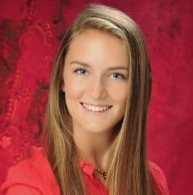 My initial exposure to this new lingo was in October of my freshman year. The SIF was conducting their fall application cycle, and I had been granted an interview. I reached out to a senior member of the Fund whom I'd met at an information session, and I expressed my anxiety over the technical portion of the interview.
The upperclassman offered to sit down and teach me the basics of accounting and finance. The problem: I had just three days until my interview. We spent five hours that evening on reviewing terms, equations, and methods of financial analysis. We reviewed how to do a discounted cash flow analysis step-by-step, over and over, until I could walk him through the steps backwards.
I knew I had found a student organization that truly valued peer-to-peer mentorship because he was as dedicated to teaching me the material as I was to learning it. Two days later, I got a call informing me of my acceptance into the SIF.
Technical training
Like any foreign language, investment concepts are challenging when they're first thrown at you. Even after my interview preparation, the first handful of SIF meetings made me feel like I had left the country. The Fund was like my host family; each meeting felt like a family dinner at which I jumbled words and tried to piece together a sentence or two here and there.
By the end of my freshman year, though, I was reviewing leveraged buyout (LBO) models, something students at other undergraduate universities rarely gain exposure to, and this was entirely due to the technical training that I received as part of the SIF.
Our weekly full meetings, in addition to each sector group's weekly breakout session, provided me with a fast-paced learning environment that supplemented, and often went beyond, my academic coursework. The steep learning curve challenged me to study material as a freshman that I otherwise would not learn in the classroom until the end of my sophomore year.
Business behavior
Learning a new language is about more than just the idioms and vocabulary one needs to piece together. To be fluent, one must understand how the language fits into the bigger cultural picture. SIF has provided me with the opportunity to fully absorb myself into the culture of the business world via conversations with my fellow Fund members and countless networking events with professionals in the finance and accounting fields.
Business professionals from a variety of industries frequently attend our general meetings at which we review our portfolio, discuss the markets, make buy and sell pitches, and vote on changes to the portfolio. Freshmen and seniors alike can have their pitches critiqued by the visiting professionals, and we are all welcome to interact with these professionals during and after the meeting.
Last year, as a sophomore, I was able to utilize what I had learned in SIF about business culture on the New York City Networking Trip, during which I interacted with professionals in investment management, risk management, private equity, and investment banking. Because of my experience in conversing with professionals at SIF meetings, I was better equipped to ask intelligent questions and more confident in sharing my story with them.
Though I began my freshman year as a novice in the business world, speaking little accounting jargon and wrinkling my eyebrows at each new finance term thrown my way, SIF has helped me develop skills vital to my ability to thrive post-graduation in the daunting world of finance. Through mentorship, technical training, and professional behavior development, SIF has helped me and countless other SIF alumni.
An economics major, Falkner '16 is a Robert Day Scholar.